Florida attracts almost 100 million visitors a year! That is a lot of people visiting the Sunshine State. To achieve numbers that high you need to have attractions besides Disney World, and this State definitely does. In this post we will go over the most popular Florida cities and what you can expect in each one.
Due to success of what to expect on each of the Hawaiian Islands post, I got requests to provide a high level breakdown of what to expect in Florida. Florida is a great state for vacationing, but many people do not realize how diverse the State really is. My husband has extensive experience across the entire state, so I relied on him to fill in the details on the places I haven't been.
This post divides Florida up into regions that are typically characterized by their biggest cities.
While almost all of the State has sunny weather and access to beautiful beaches, there are unique elements in each. I do want to add a disclaimer that just because I say you can expect something in one part, doesn't mean you can't find it in another! Florida is a phenomenal State that you should make an effort to visit.
6 Popular Florida cities you have to visit
Here is a list of some of the biggest tourist cities in Florida.
Orlando (Central Florida)
Orlando is one of the biggest tourist cities in Florida. Located smack dab in the middle of the State, and does NOT feature immediate access to a beach. Even though there aren't beaches, this doesn't mean that there isn't a ton to do.
The biggest attraction of them all is located in Orlando, Disney World! Not only does Orlando have Disney, but there are plenty of other amusement parks, Universal Studios, Islands of Adventure, and Legoland to name few. Disney World is one of the most visited places in Florida and Orlando is the most visited city in Florida.
Overall you can expect a great family environment, lots of tourists, top notch shopping, and the biggest McDonalds in the World.
Skip the line and buy your ticket in advance to Universal: Universal Orlando: Base Ticket & Combos w/ Easy Cancellation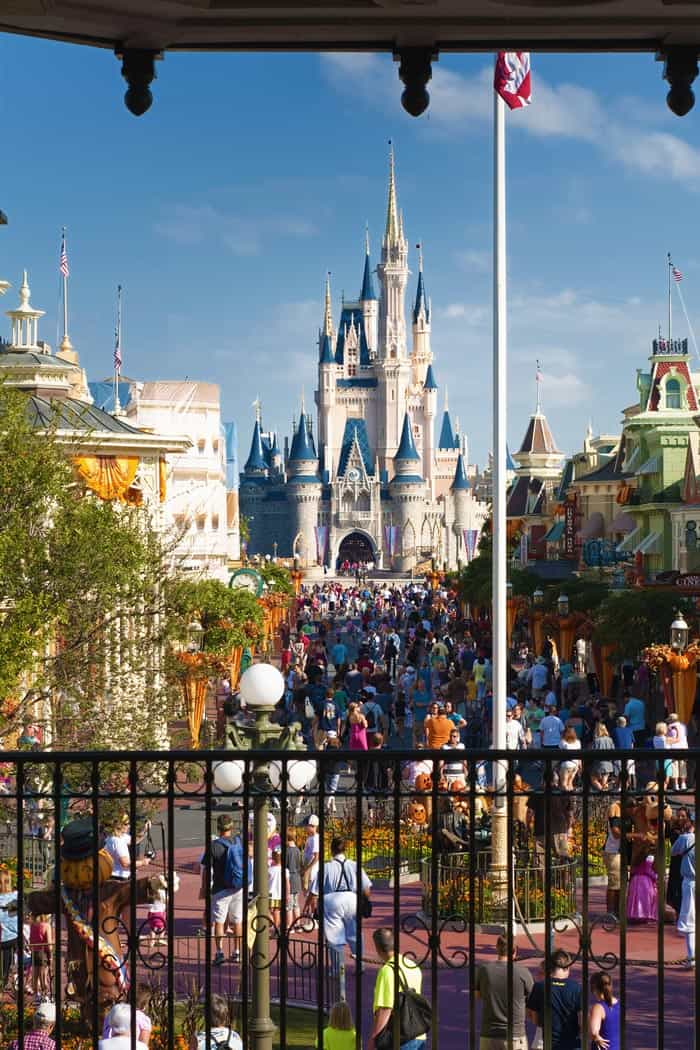 Map of Orlando Florida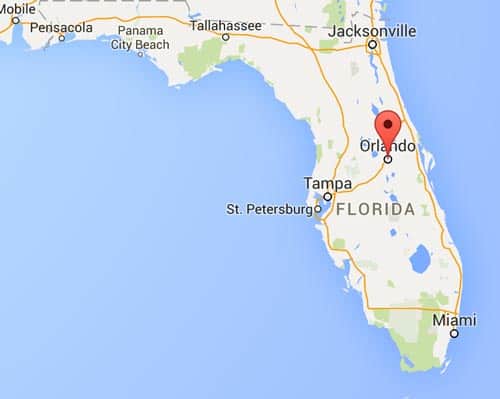 Jacksonville (Northeast Florida)
While Jacksonville does feature nice beaches, I do not think they are quite as nice as others in the State. If you are a surfer, the beaches of Jacksonville and within a few hours south are where you want to be, as they are known as the best surf beaches in Florida. Also to the south is St. Augustine, a super cool town featuring an old Spanish fort. Jacksonville is probably best known for its Southern style and charm. Jacksonville is immediately next to Georgia, and only a couple hour drive from Savannah (insert link to post).
Overall think Georgia with a beach. You can expect to see a slower paced beach life mixed with Southern charm.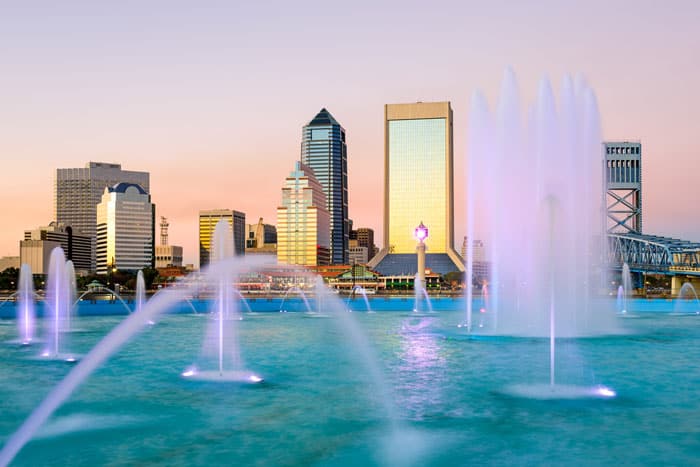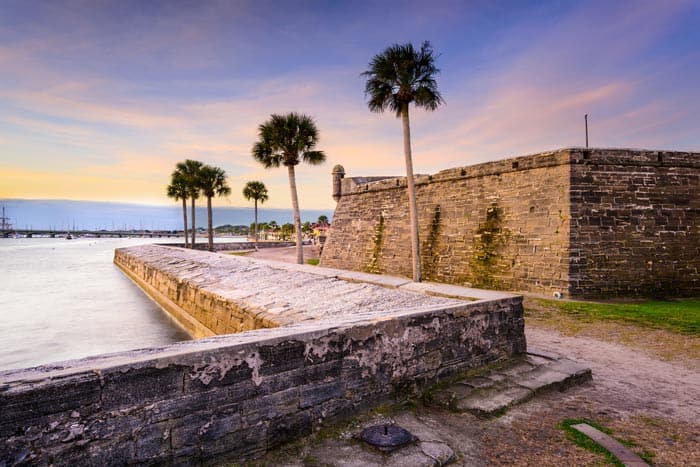 Map of Jacksonville Florida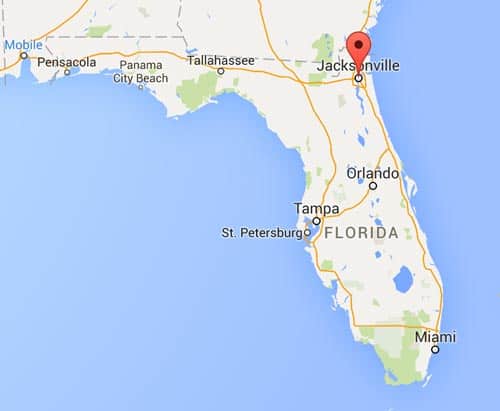 Miami (Called South Florida)
This area has lots of Latin influence, and a late night party feel! Think Ricky Martin, Enrique Iglesias, and lots of Cubans! For decades Cubans have been fleeing to Miami resulting in large Cuban communities that help define regions of the city. This muggy city features beaches with the beautiful turquoise water seen in movies, but you should know that its most famous beach, South Beach, is topless.
Overall you can expect a more international feel in the Miami/Fort Lauderdale area, especially from Cubans, Puerto Ricans, and Haitians. Also, expect to see excessive showings of wealth, whether it is the multi-million dollar homes of Star or Fisher Island, or Lamborghinis cruising in front of night clubs on A1A.
Miami is one of the most popular Florida cities.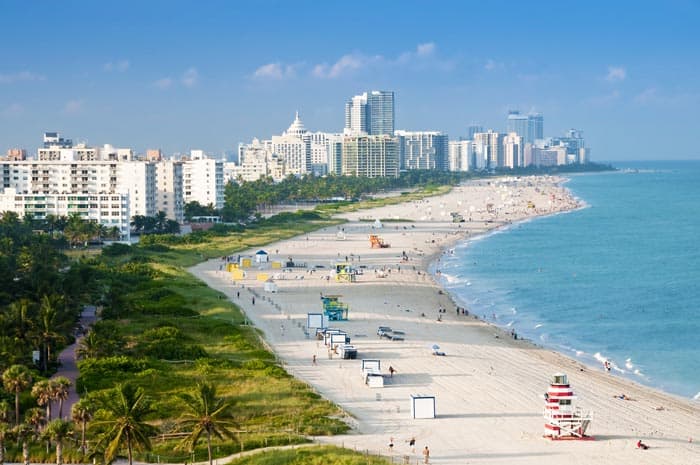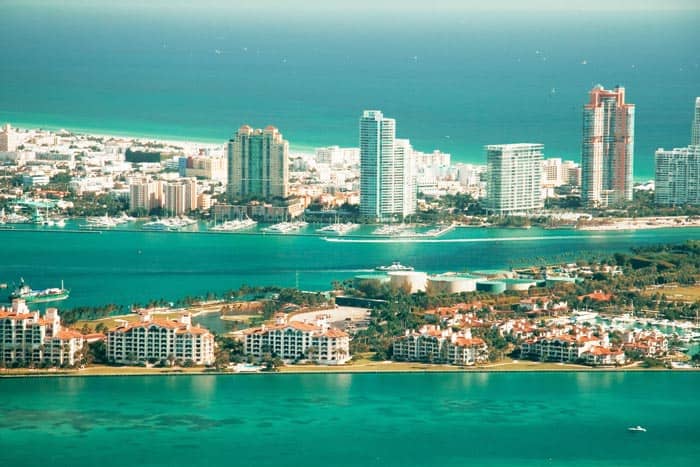 Map of Miami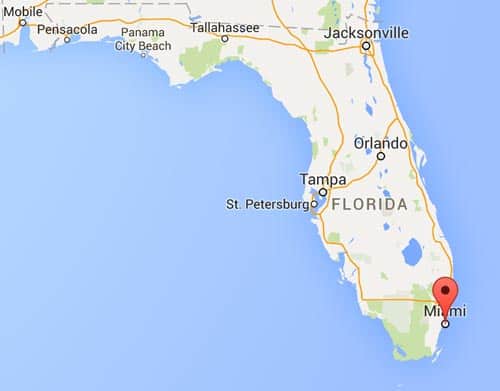 The Florida Keys
The Florida Keys are made up of the islands that tail off of the South end of Florida. This archipelago features over 1,500 islands, with the main ones connected by bridges coming down from Miami. The keys are a perfect place to go snorkeling or scuba diving. Check out one of the best snorkeling tours in the Florida Keys here.
My favorite spot in the keys Christ of the Abyss Statue placed in the middle of a coral reef near Key Largo. Pictures cannot do it justice.
Overall you can expect an experience defined by life on the water. Whether it is fishing, scuba diving, or even searching for bioluminescent marine life on a glass bottom boat, it can be done in the Keys.
Top rated tours in the Florida Keys: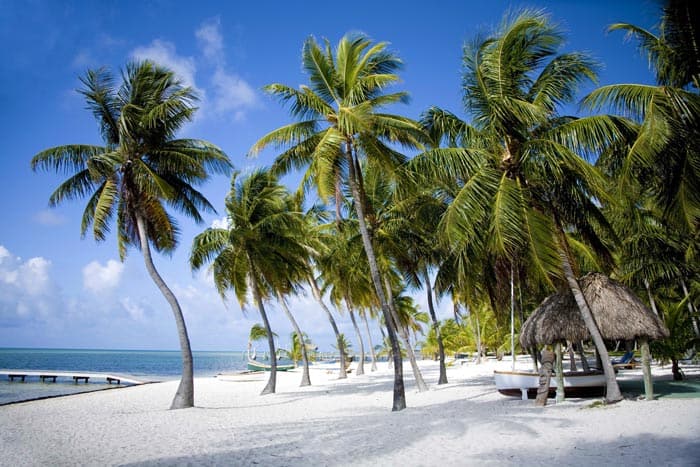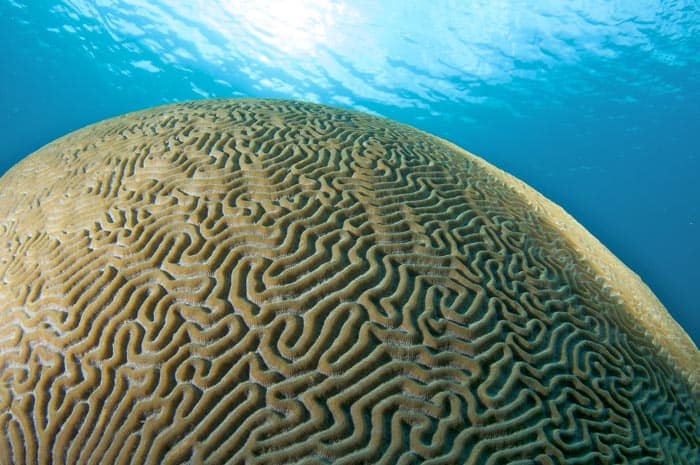 Map of the Florida Keys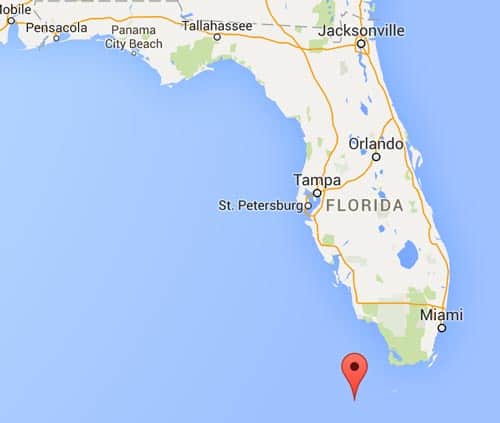 Pensacola (Panhandle/Emerald Coast)
The Panhandle of Florida features a number of great cities: Pensacola, Panama City, Destin, and Fort Walton Beach. This part of Florida is not traveled to as often, but still has great beaches (as long as you aren't looking for waves because there are none). The climate isn't as intense as other parts of Florida, but be careful if you go outside of the summer as the weather can actually get a little bit nippy.
Overall you can expect more affordable environment with great beaches and a little bit of Southern style coming in from Alabama and Louisiana.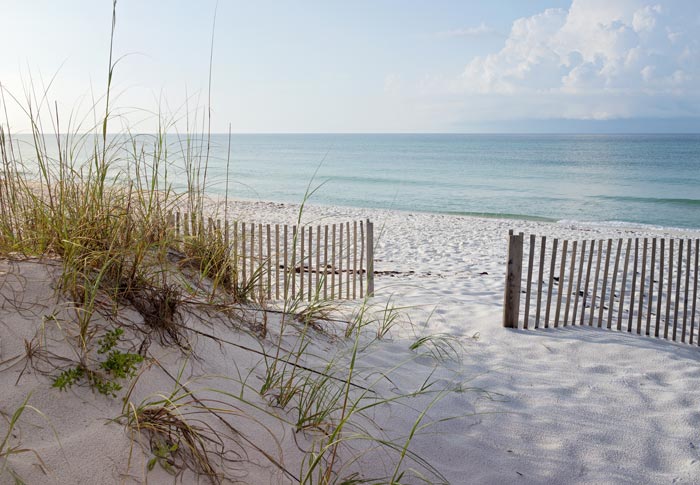 Map of Pensacola Florida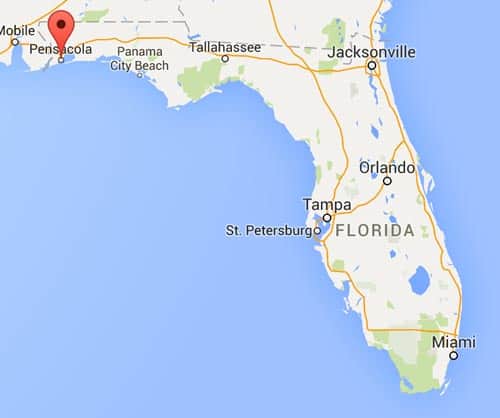 Tampa (Southwest Florida)
I characterize Tampa, St. Petersburg, Ft. Myers, Sarasota, and Naples in the same way. These cities feature tons of golf courses and retirees. The beaches are beautiful and feature powdery white sand. Also, certain beaches in the area feature excellent sea shelling.
Overall you can expect exquisite beaches (no waves again because it is located on the Gulf of Mexico) with a slower vibe characterized by the retirees. Many of these cities dramatically increase their populations each winter as the snowbirds come south to avoid winter.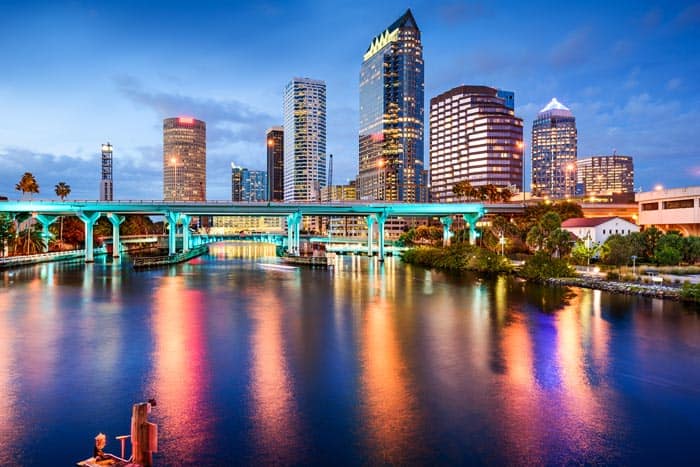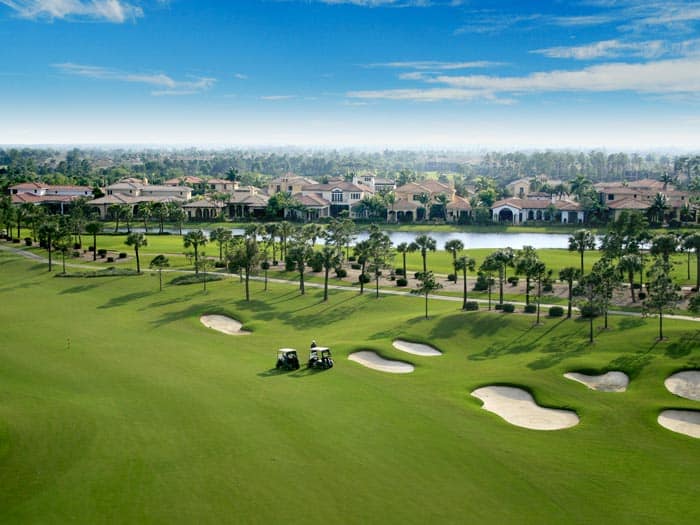 Map of Tampa Florida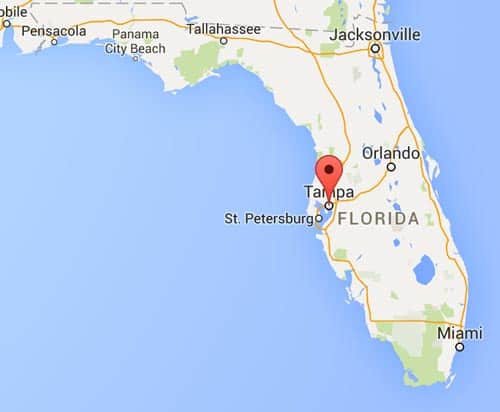 Florida is a great state that our household is intimately connected to. In fact, as I write this post my husband is on a trip to Florida.
Which popular Florida City is your favorite?
Read Next: Top 10 Things To Do In Orlando Florida (Besides Disney World)
Hover over the image below to save this article to Pinterest for later!