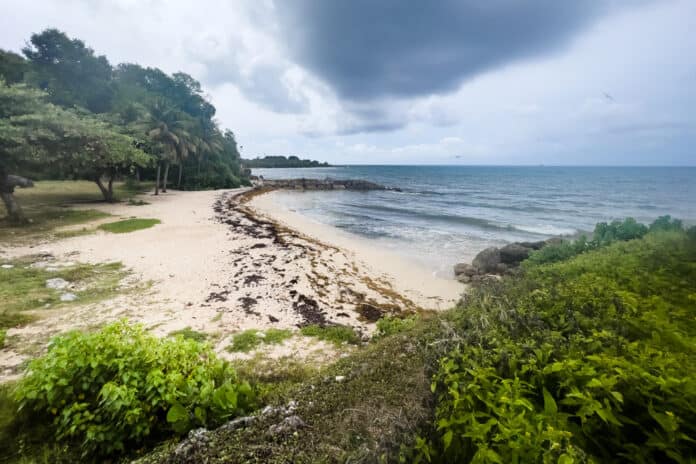 In the city of Le Gosier in Guadeloupe and looking for a quick beach escape? This small town in Guadeloupe has its own mini beach. Is it the best beach on the island? No. Is it full of amenities? None at all actually.
That being said, on a sunny day it is a cute little beach that might be described as a great place to eat lunch.
The times I've been there I haven't seen anyone swimming or lounging in the sand, but I did see people stroll by and relax while watching the waves come onto the shore.
If you are looking for a full beach to spread out and relax on there are others nearby to go to instead!
Anse Vinaigri Info
Where: Le Gosier, south central Grande-Terre in Guadeloupe
Facilities/Amenities: none
Parking: the free parking lot is basically bigger than the beach itself
Where is Anse Vinaigri located?
Anse Vinaigri is located on the island of Grande-Terre in Guadeloupe. It is on the shore of the south central part of the island.
It is about a 20 minute drive from the airport to get here, but it depends on traffic as you drive through the town of Le Gosier.
Anse Vinaigri Beach Map
Parking
There are a relatively large parking lot directly off the beach. They don't charge you to park. Given how small the beach is, I find it kind of funny that the parking lot itself is basically the same size.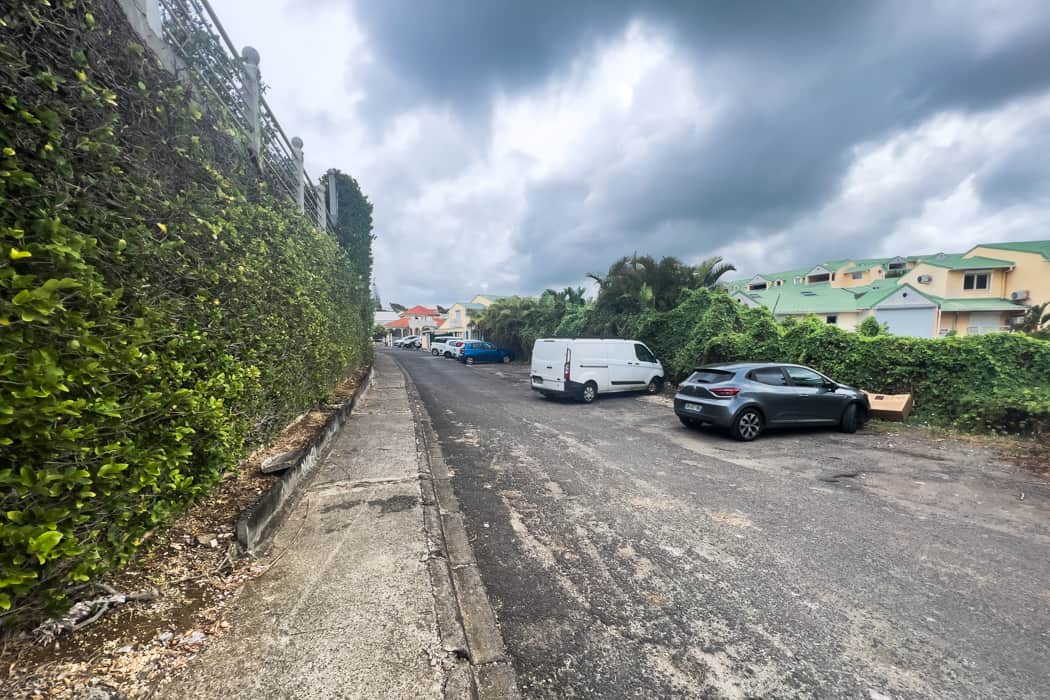 What To Expect At Anse Vinaigri
This isn't a beach you will likely lay your towel out on and swim. You could as there is a small stretch of sand, it might just be a little too small and too close to the city for it. The water conditions vary with it sometimes being a little bit choppy but when nice you could wade out into the water comfortably!
Instead, the people I've seen at this beach are eating their lunches or doing some sort of stretching/yoga on the shoreline.
It is a cute little place that I would visit if I was already in Le Gosier, but otherwise, I would go further to one of the much better beaches instead.
Amenities
There are no amenities, including restrooms and showers. Thankfully, since you are in the middle of town, you can find options there instead.
Where To Go Instead
If you want a big full service beach nearby you could go to Plage De La Caravelle.
You could also go to my favorite Plage de Bois Jolan.
Conclusion: Is Anse Vinaigri Worth Visiting?
If you are already in the area then go to a different beach instead. It's not that this mini beach is bad, there are just so many better options in close proximity!