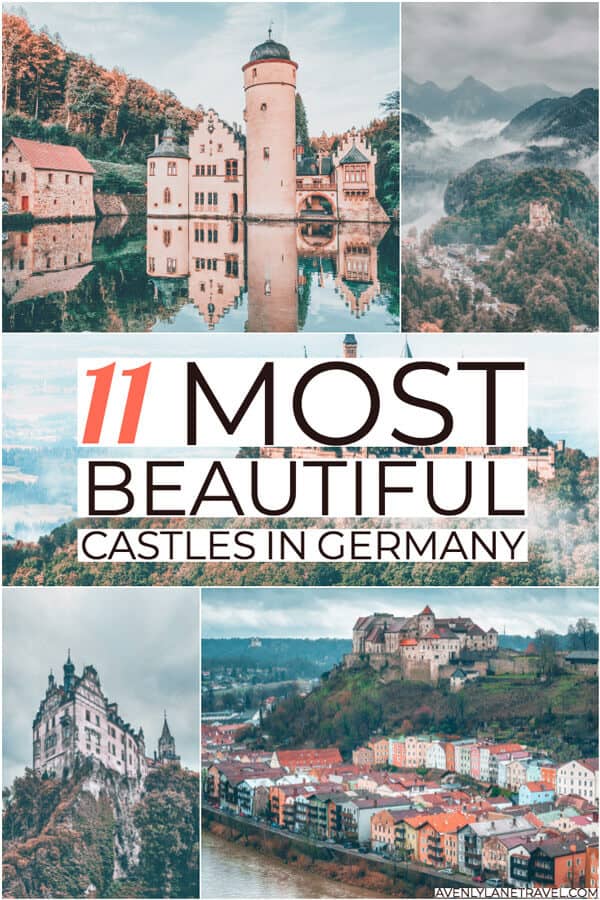 Looking for some castles to add to your Germany bucket list? This list of castles in Germany won't let you down.
Germany is a dream destination when it comes to a road trip. With beautiful regions such as the Black Forest, the Eifel and the German Alps, it's hard not to fall in love with this country.
The real charm however, lies in the fact that these regions are dotted with some of the most beautiful towns in Germany. Whether it's a medieval center located on the banks of a river, or just a quaint small town with the typical striking half-timbered houses. Often even overlooked by a fairytale castle.
How many castles are in Germany?
Visiting a German castles often feels like you've stepped into a fairy tale setting. Most of them are sitting atop of a high hill, with their towers and turrets reaching high to the sky. Castles always have intrigued tourists as they often are the ruins of referral to a past with knights and dukes, medieval wars and their former glory.
It is said that Germany would have around 25000 castles within its borders, though an exact number is something we can only guess. Needless to say this huge number hides some true gems when it comes to German castles.  We tried compiling a list of the best castles in the most beautiful places in Germany.
11 of the Most Fairytale like Castles in Germany
1.

Sigmaringen Castle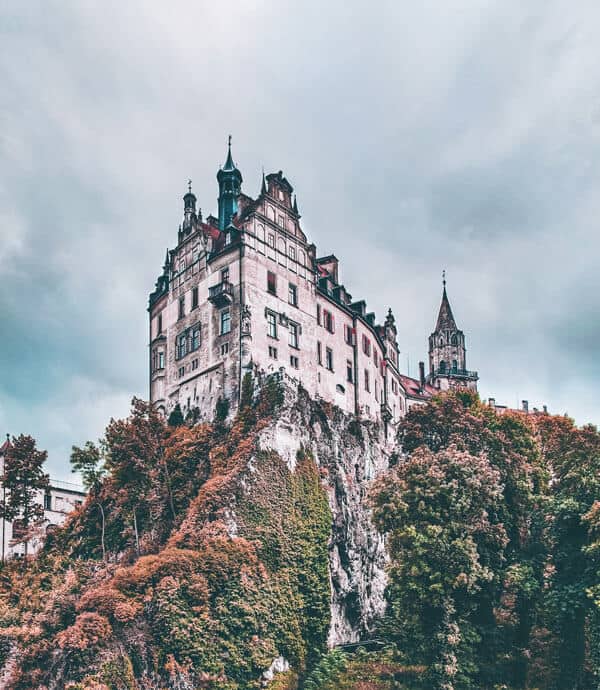 Sigmaringen Castle dates back from the 11th century and is situated next to the Danube river. It used to be the ancestral seat of the Hohenzollern family who also own the Hohenzollern Castle.
Up to this day, the castle still is private property, though guided tours through the impressive interior rooms are offered. Though dating back from the 11th century, a fire destroyed most of the castle in 1893. The castle was rebuilt and only the towers of the earlier fortress are still authentic.
Sigmaringen Castle Hours – open in March and April from 9:30 am – 4:30 pm, May to October from 9:00 am – 5:00 pm, and November to February from 10:00 am – 3:30 pm.
Sigmaringen Castle Location – located in Sigmaringen, Germany