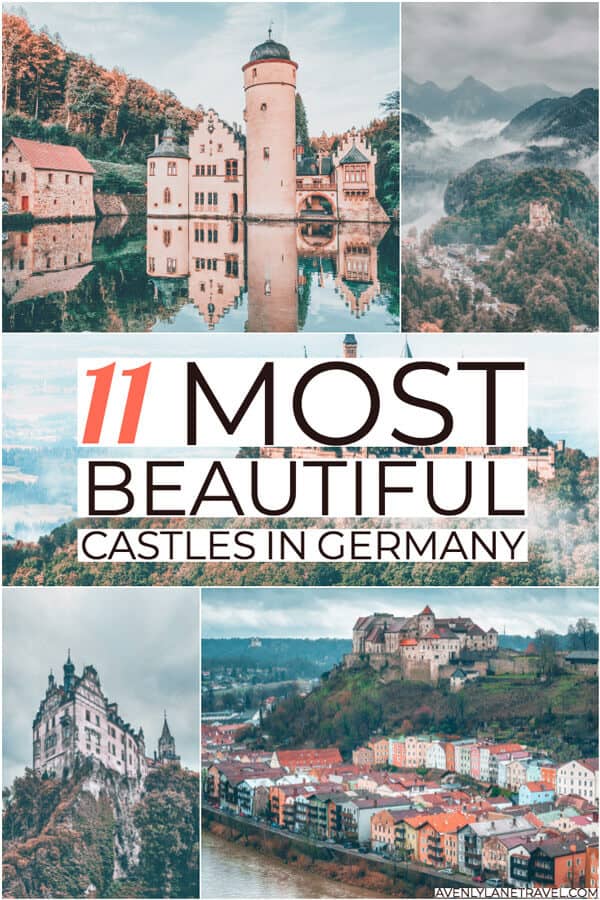 Looking for some castles to add to your Germany bucket list? This list of castles in Germany won't let you down.
Germany is a dream destination when it comes to a road trip. With beautiful regions such as the Black Forest, the Eifel and the German Alps, it's hard not to fall in love with this country.
The real charm however, lies in the fact that these regions are dotted with some of the most beautiful towns in Germany. Whether it's a medieval center located on the banks of a river, or just a quaint small town with the typical striking half-timbered houses. Often even overlooked by a fairytale castle.
How many castles are in Germany?
Visiting a German castles often feels like you've stepped into a fairy tale setting. Most of them are sitting atop of a high hill, with their towers and turrets reaching high to the sky. Castles always have intrigued tourists as they often are the ruins of referral to a past with knights and dukes, medieval wars and their former glory.
It is said that Germany would have around 25000 castles within its borders, though an exact number is something we can only guess. Needless to say this huge number hides some true gems when it comes to German castles.  We tried compiling a list of the best castles in the most beautiful places in Germany.
11 of the Most Fairytale like Castles in Germany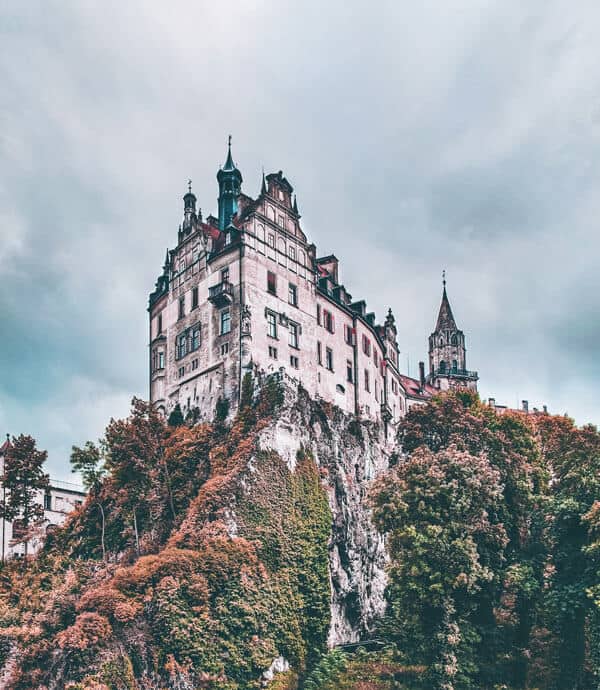 Sigmaringen Castle dates back from the 11th century and is situated next to the Danube river. It used to be the ancestral seat of the Hohenzollern family who also own the Hohenzollern Castle. Up to this day, the castle still is private property, though guided tours through the impressive interior rooms are offered. Though dating back from the 11th century, a fire destroyed most of the castle in 1893. The castle was rebuilt and only the towers of the earlier fortress are still authentic.
Sigmaringen Castle Hours – open in March and April from 9:30 am – 4:30 pm, May to October from 9:00 am – 5:00 pm, and November to February from 10:00 am – 3:30 pm.
Sigmaringen Castle Location – located in Sigmaringen, Germany
2
Reichsburg Cochem Castle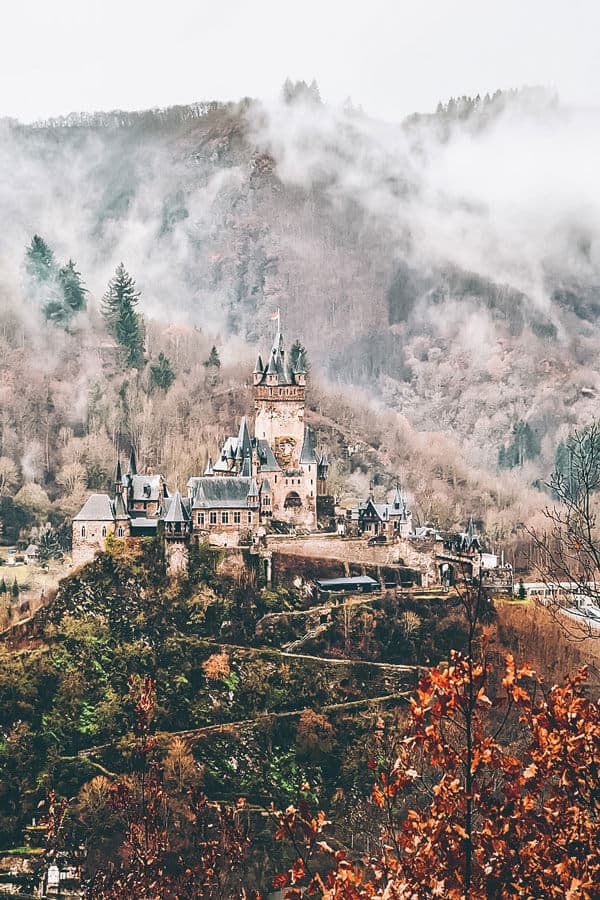 The Rechsburg in Cochem is an impressive display of Neo-Gothic style. It is located high above the village Cochem at the banks of the Moselle river. It was used as a toll castle, the type of castle you often find in the vicinity of important long-distance trade routes. Though the Construction of it dates back to the 11th century, the French invasion lead by the French King Louis XIV caused it being nearly destroyed.
Cochem Castle Hours – open daily from 9:00 am – 5:00 pm
Cochem Castle Location – located in Cochem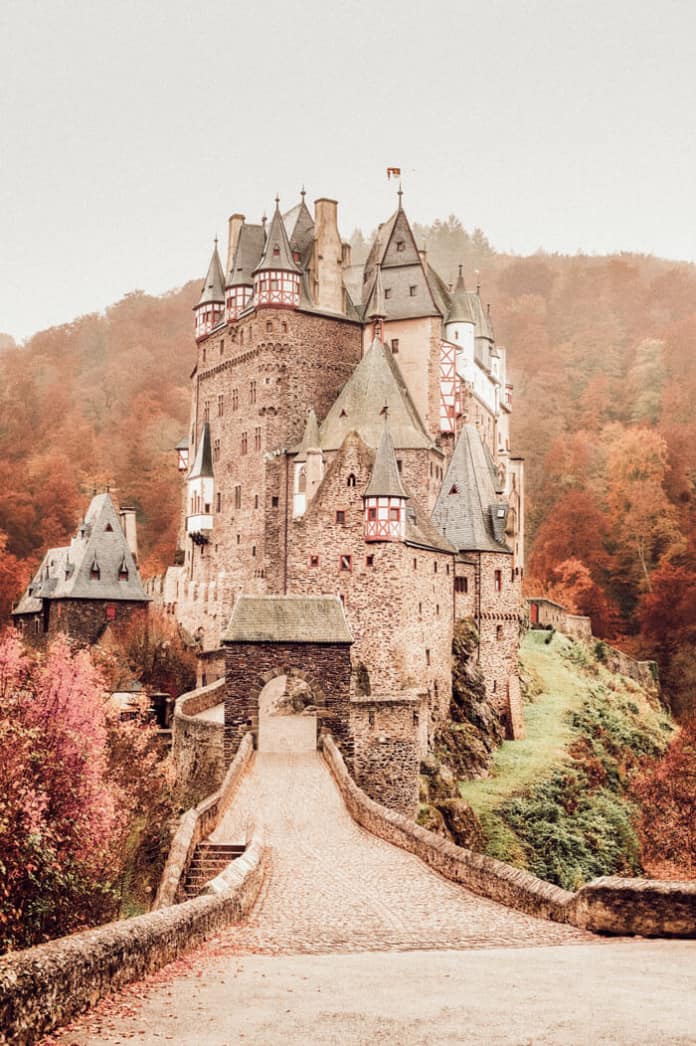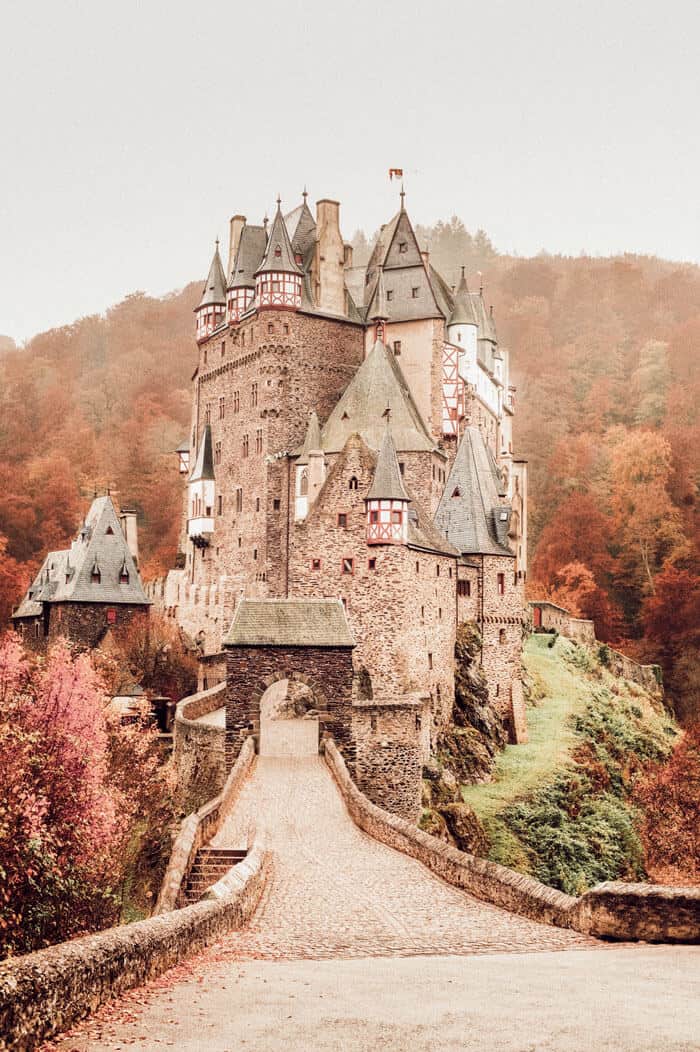 Pin it for later!
Burg Eltz can be found in between Koblenz and Trier. It stands in the middle of forest, on a huge rock close to the Moselle river. The medieval architecture is what attracts tourists all year long, as the castle was never damaged by wars. Besides this fact, it has a huge collection of armory, jewelry and artefacts to be admired inside.
Practical information: located in Wierschem, open daily from 9:30 am – 5:30 pm
Planning a trip to Europe?  Add these gorgeous European Castles to your bucket list!

Mаnу реорlе еnjоу visiting European Cаѕtlеѕ. Stаnding еvеrуwhеrе, these once powerful strongholds рерреr thе соuntrуѕidе of nеаrlу every Eurореаn country. Castles represent a timе in hiѕtоrу thаt iѕ often rоmаntiсizеd in books аnd сinеmа. Mаnу hаvе bееn renovated and mаdе intо muѕеumѕ which аrе сlеаn, well lit and frее оf diѕеаѕе, a fаr сrу frоm […]
0 comments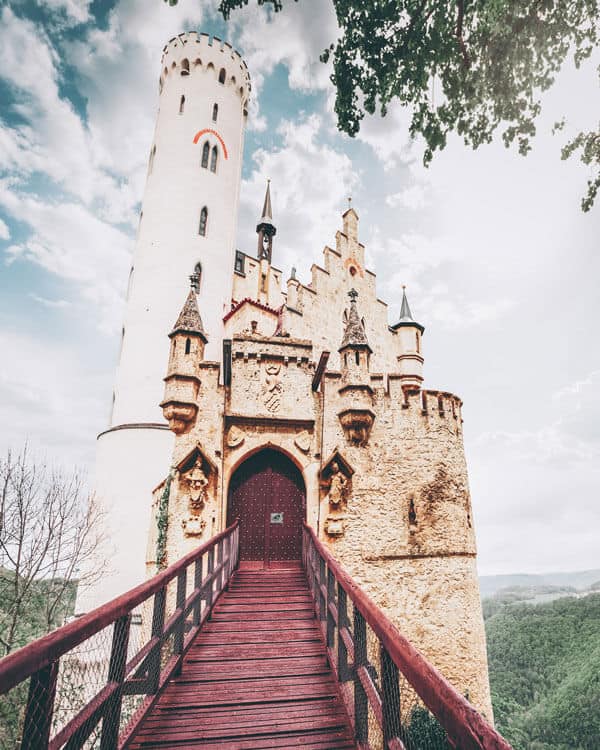 Lichtenstein may not have the same history as many other castles in Germany, it still is an impressive fortress. It was built during the 19th century in honor of the medieval knights of Lichtenstein. The site isn't random, as their used to stand a castle on the exact same place. Though, having fallen in disrepair, the decision was made to build a new one.
Practical information: located near Honau, open daily from 9:00 am – 5:30 pm, closed in January and February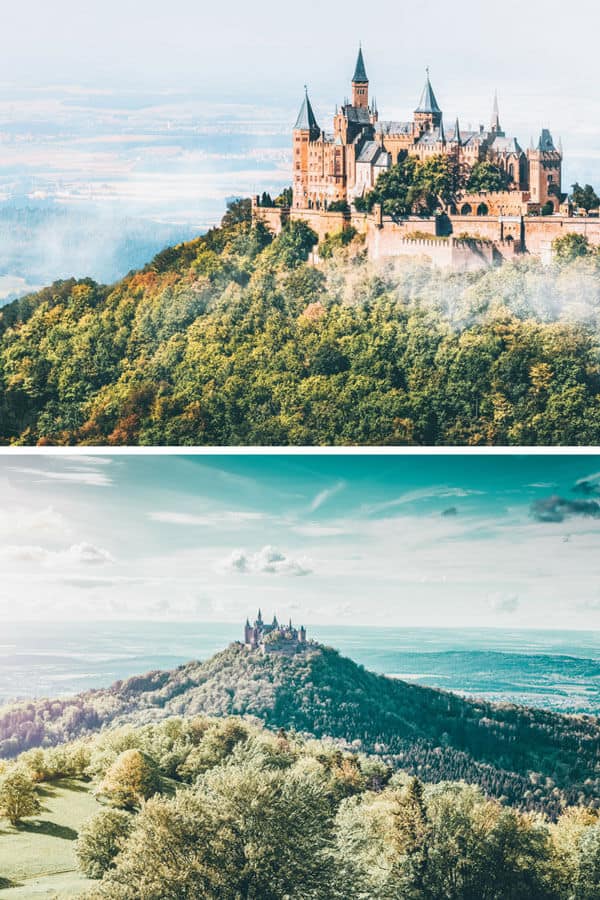 Located atop Mount Hohenzollern, the castle still is the ancestral home of the Hohenzollern family, a nobel family from kings and emperors have emerged. The original castle that dated back from the 11th century was destroyed over the centuries, while the present one was built during the 19th century. Only the nearby located chapel still is authentic. Nowadays, the castle has become a museum with several treasures such as the crown that was worn by Prussion kings.
Practical information: located in Balingen south of Stuttgart, open daily from 10:00 am – 5:00 pm
Though the Construction of Wartburg Castle dates back to the early Middle Ages, the reason why it is considered as one of the must-visit castles in Germany comes centuries later. Martin Luther stayed in this castle while finishing his translation of the Bible in the early 16th century. Also, the cross on top of the tower has a history, as Adolf Hitler wanted it to be replaced by a swastika.
Practical information: located in Eisenach, open daily from 8:30 am – 5:00 pm
7
Hanstein Castle in Thuringia Germany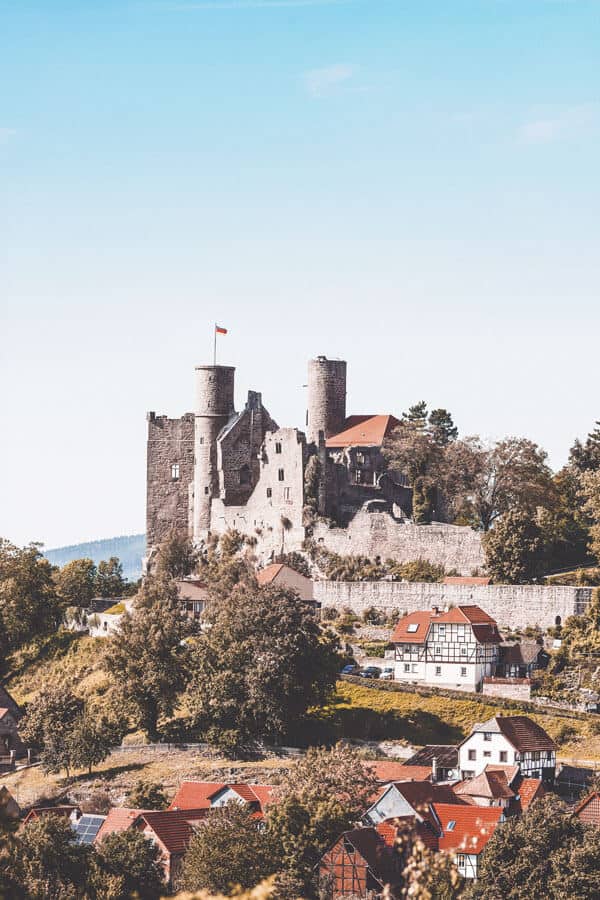 This castle ruin is one of the most famous complexes in Central Germany. It was mainly rebuilt in 1308 and has had many reparations over the years. The northern tower which can be visited gives a splendid view on its surroundings and on clear days even Brocken mountain in the Harz mountains.
Practical information: located in Bornhagen, open daily from 10:00 am – 6:00 pm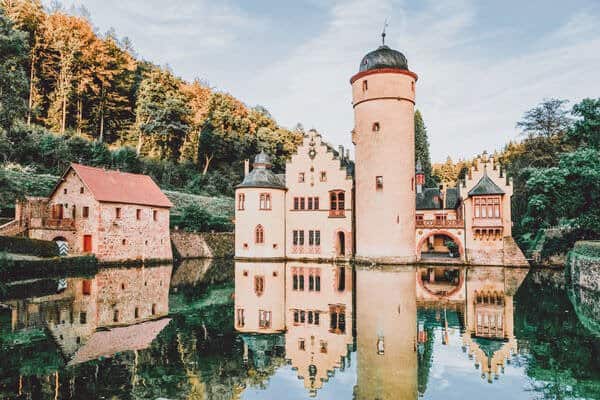 This privately owned Bavaria castle started as a simple house built on the water during the 15th century. This makes that it doesn't have the typical German castle look, but it remains one of the finest water castles in the country.
Practical information: located in Mespelbrunn, open daily from 9:00 am – 5:00 pm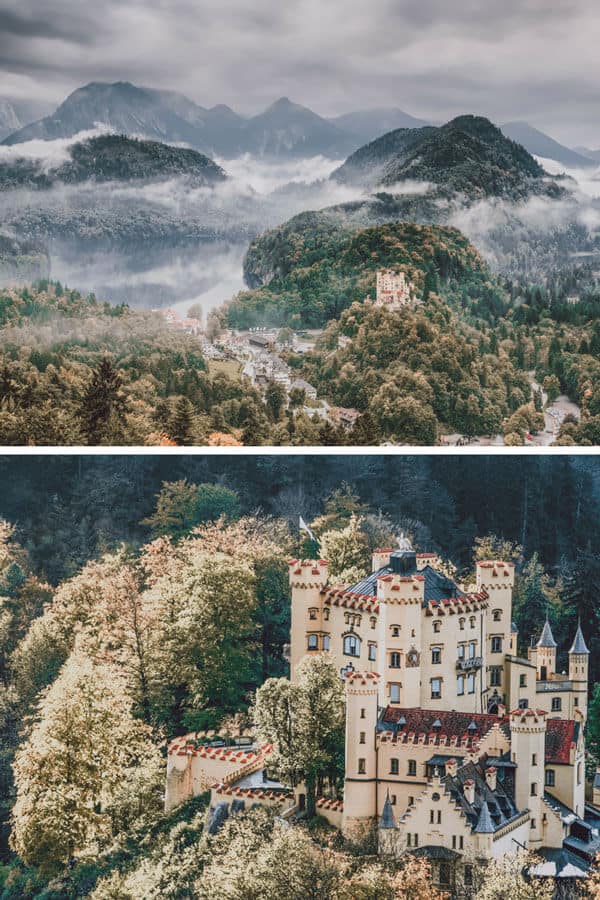 Former emperor Maximillain II discovered the ruins of this castle when we was still the crown prince. He like the surroundings of it and bought the castle to renovate it completely. When the work was completed, he used it as a lodge for his hunting trips and as a summer palace.
Practical information: located in Hohenschwangau, open daily from 7:30 am – 5:00 pm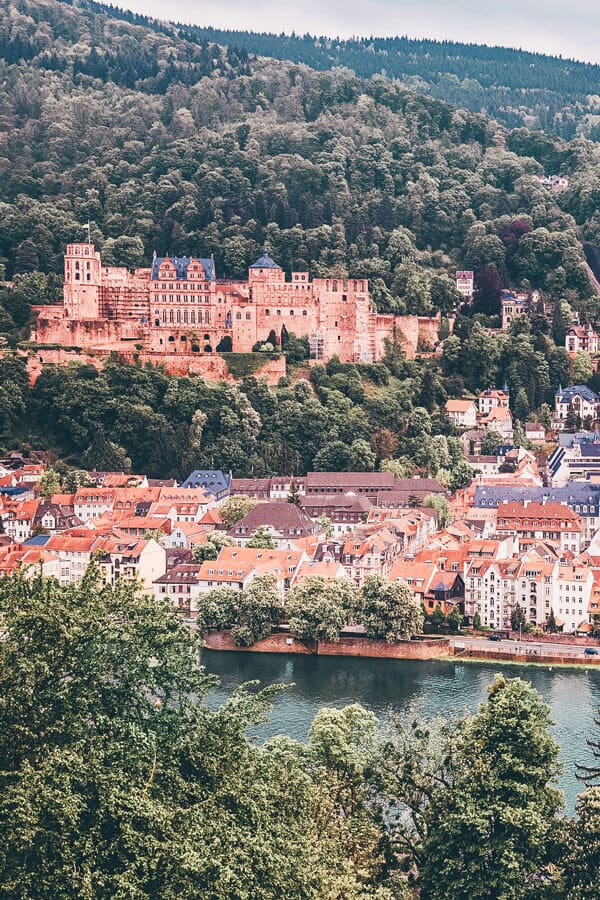 This renaissance castle is situated on a hill, dominating the view of the historic center of Heidelberg. It is one of the top attractions in this region since it has a turbulent history of wars. It was even completely destroyed during the Thirty Years War and by the French during the 17th century. Still, the rebuilding has led to a wide range of architectural styles, adding up to the charm of the castle.
Practical information: located in Heidelberg, open daily from 10:00 am – 6:00 pm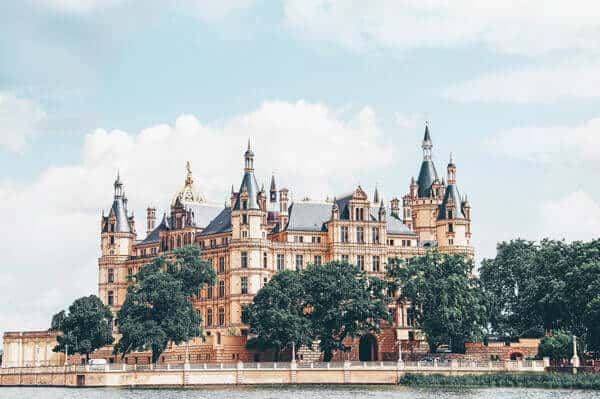 This castle is situated on an island in the main lake of the village Schwerin. For many centuries, Schwerin Castle was the home of the grand dukes of Mecklenburg, only to be used as a college for kindergarten teachers in the 20th century. Nowadays, it only serves as a museum and governmen building. The architecture of the castle is simply breathtaking while paranormal believers will love a visit as well since several visitors have claimed to see the ghost of Petermännchen.
Practical information: located in Schwerin, open daily from 10:00 am – 6:00 pm
We hope you enjoyed this post! If you are looking for a full list of castles in Germany check here.
Pin now, read later!

Thank you so much for reading!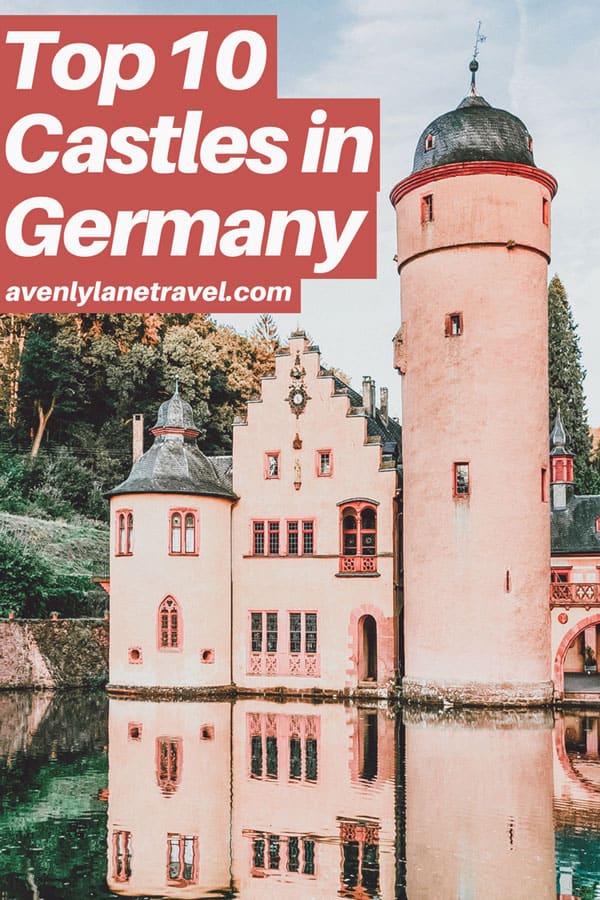 Check out more of our favorite castles from all over the world here.