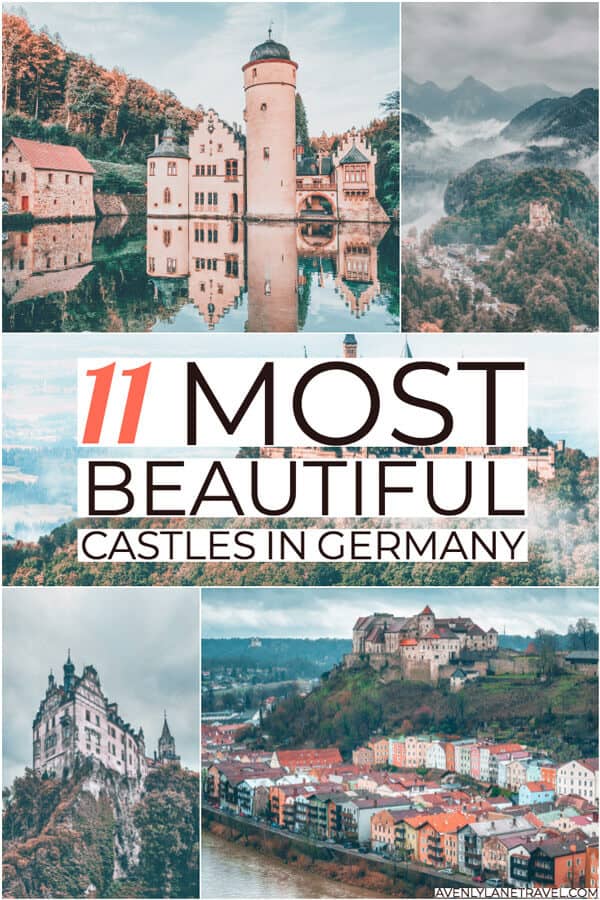 Looking for some castles to add to your Germany bucket list? This list of castles in Germany won't let you down.
Germany is a dream destination when it comes to a road trip. With beautiful regions such as the Black Forest, the Eifel and the German Alps, it's hard not to fall in love with this country.
The real charm however, lies in the fact that these regions are dotted with some of the most beautiful towns in Germany. Whether it's a medieval center located on the banks of a river, or just a quaint small town with the typical striking half-timbered houses. Often even overlooked by a fairytale castle.
How many castles are in Germany?
Visiting a German castles often feels like you've stepped into a fairy tale setting. Most of them are sitting atop of a high hill, with their towers and turrets reaching high to the sky. Castles always have intrigued tourists as they often are the ruins of referral to a past with knights and dukes, medieval wars and their former glory.
It is said that Germany would have around 25000 castles within its borders, though an exact number is something we can only guess. Needless to say this huge number hides some true gems when it comes to German castles. We tried compiling a list of the best castles in the most beautiful places in Germany.
11 of the Most Fairytale like Castles in Germany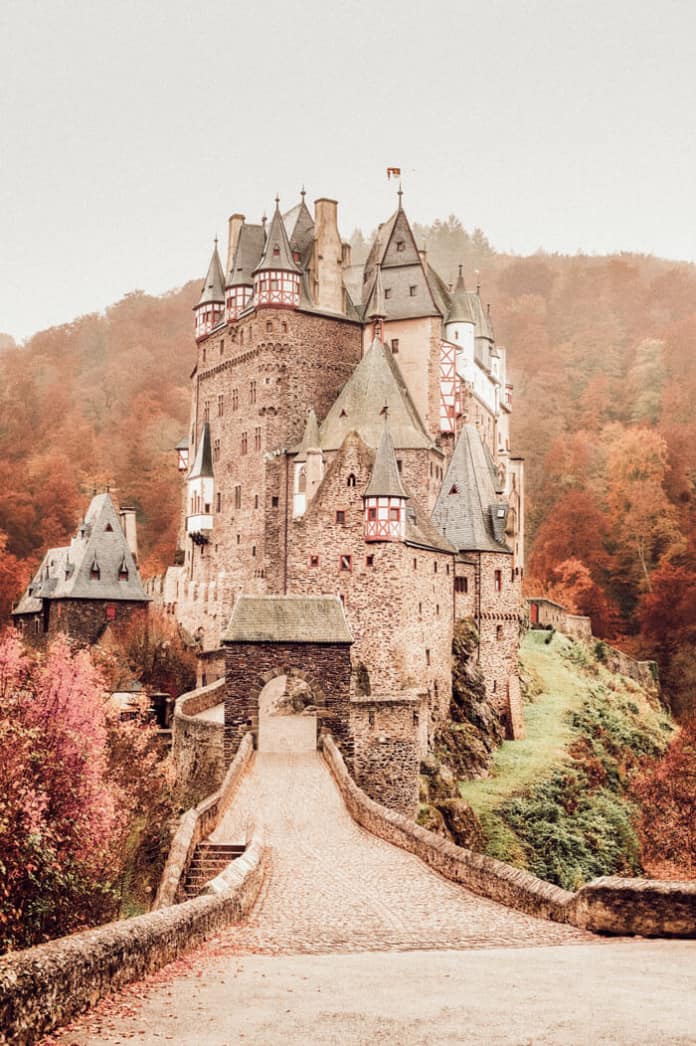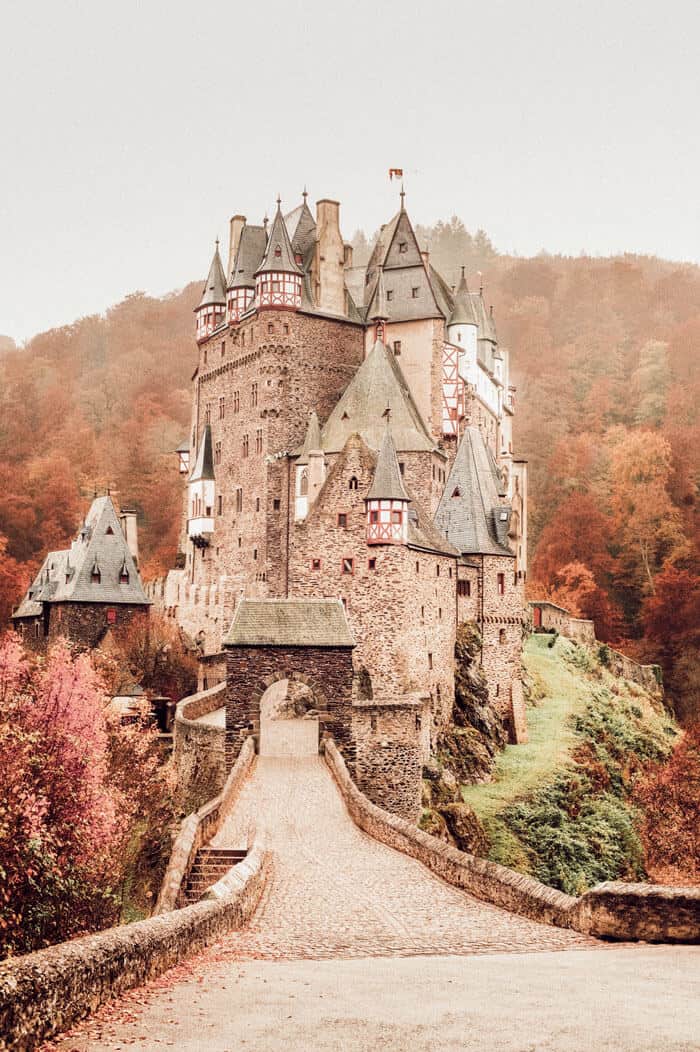 Pin it for later!
Burg Eltz can be found in between Koblenz and Trier. It stands in the middle of forest, on a huge rock close to the Moselle river. The medieval architecture is what attracts tourists all year long, as the castle was never damaged by wars. Besides this fact, it has a huge collection of armory, jewelry and artefacts to be admired inside.
Practical information: located in Wierschem, open daily from 9:30 am – 5:30 pm
Planning a trip to Europe? Add these gorgeous European Castles to your bucket list!
Though the Construction of Wartburg Castle dates back to the early Middle Ages, the reason why it is considered as one of the must-visit castles in Germany comes centuries later. Martin Luther stayed in this castle while finishing his translation of the Bible in the early 16th century. Also, the cross on top of the tower has a history, as Adolf Hitler wanted it to be replaced by a swastika.
Practical information: located in Eisenach, open daily from 8:30 am – 5:00 pm