The Most Beautiful Fairytale Castles in the world
Last week I undertook a major hunt to find the most beautiful and fairytale-esque castles in the world.  I tried to find castles that are not as well known, but some of the most popular are just too beautiful to not include.
Castles were built as fortified mansions for nobility.  Even though the need for castles has largely faded, many remain as an awesome symbol of history and culture.  I could spend all day looking for new fairytale castles to explore.
If you have any recommendations let me know in the comments.
Enjoy!
The 20 Most Beautiful Fairytale Castles
Bratislava castle, Slovakia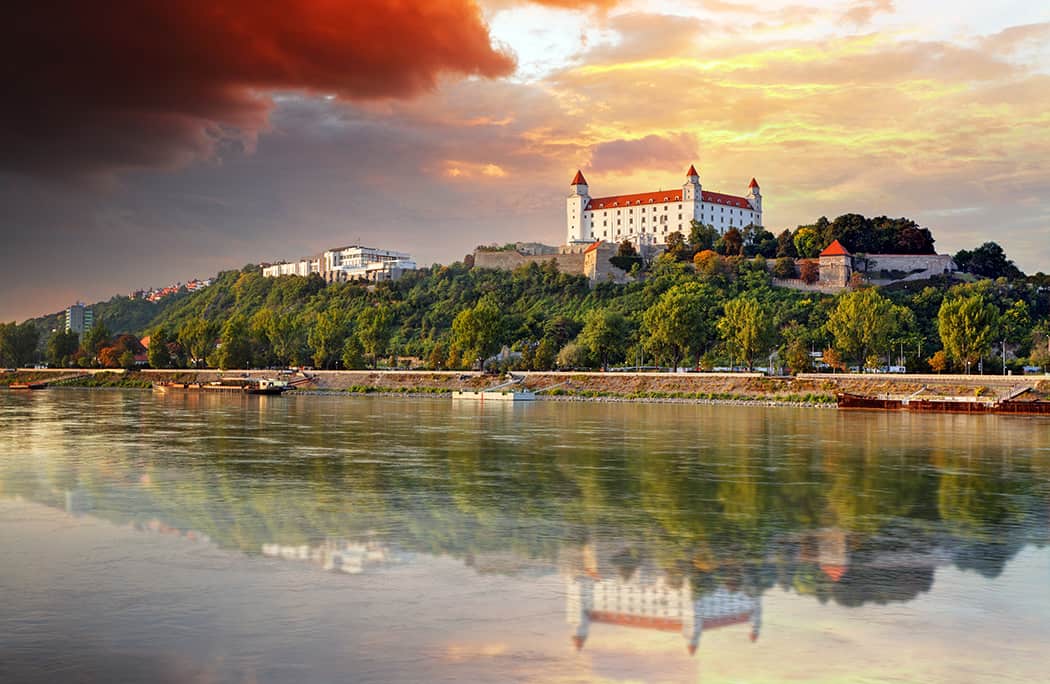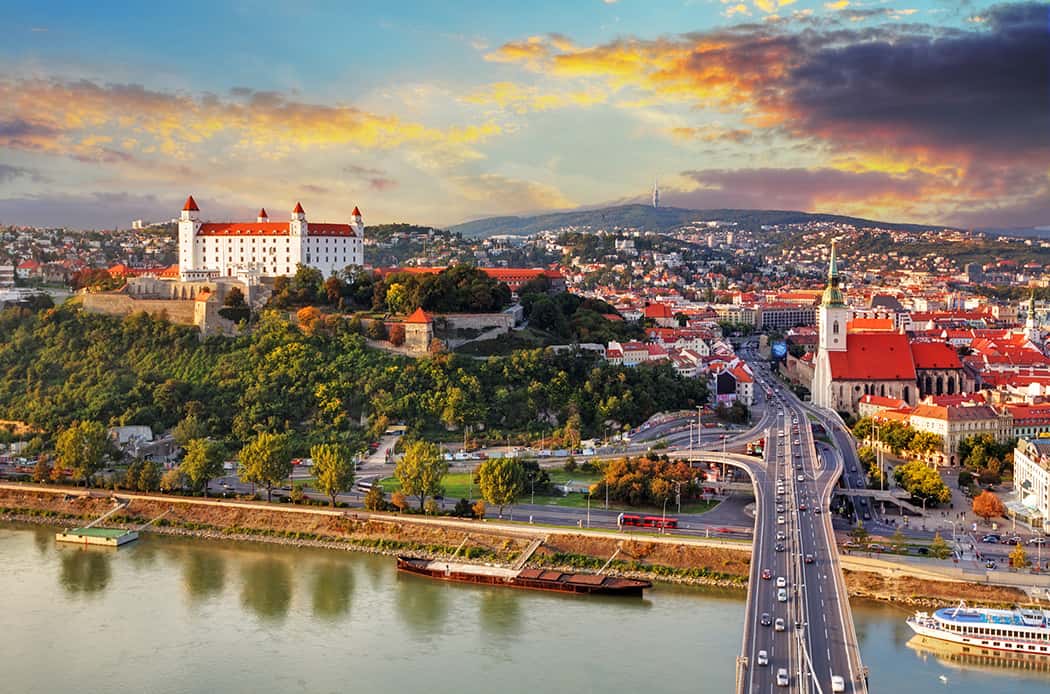 Bratislava castle is still the most dramatic feature in the city of Bratislava, Slovakia today.  The humongous castle sits on the top of the hill in the center of the city.  The location provides excellent views of three countries (Austria, Slovakia, and Hungary).
Chenonceau Castle, France (Château de Chenonceau)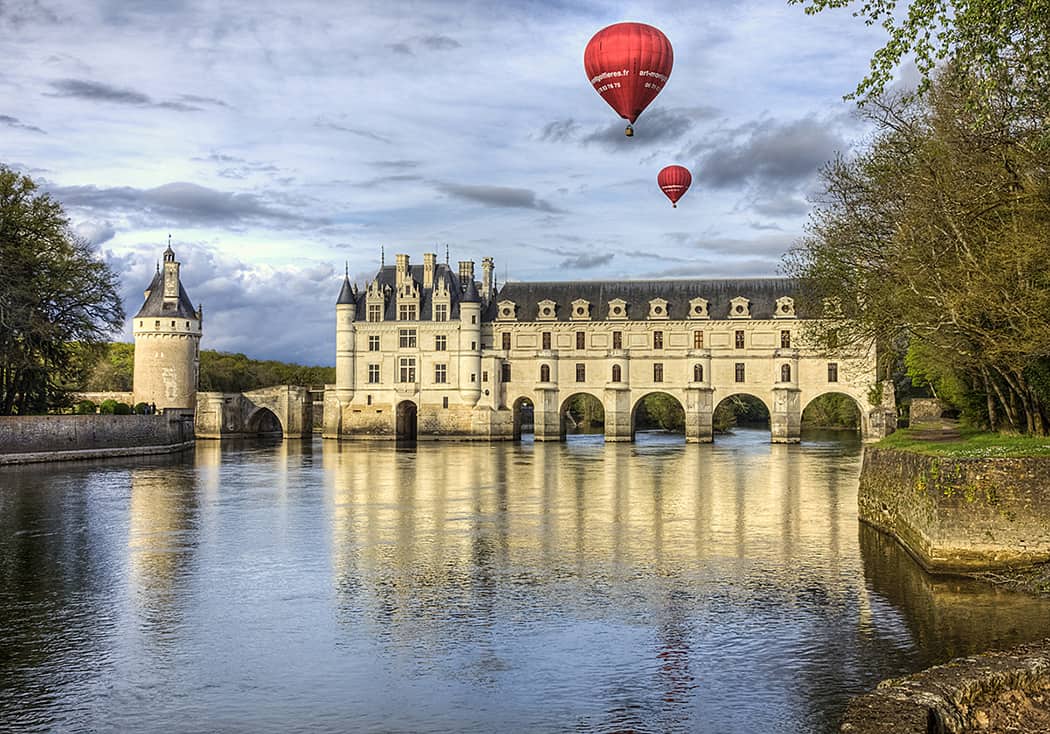 This French castle is often called the Ladies' Castle due to feminine influence in its development.  I credit the feminine touch to the extreme beauty of this structure.
Read more on France!
Reichsburg Castle, Germany
One of the best castles in Germany is the Reichsburg castle in Cochem, as it stands today was built about 150 years ago.  Even though it is "newer" than many of the others on this list, the original construction was more than 1,000 years ago.
Corvin Castle, Romania 
The Corvin castle in Romania is often cited as the inspiration for Bram Stoker's Dracula. Regardless if that is true or not, it definitely fits the vampire theme for me.
Mont Saint Michel, France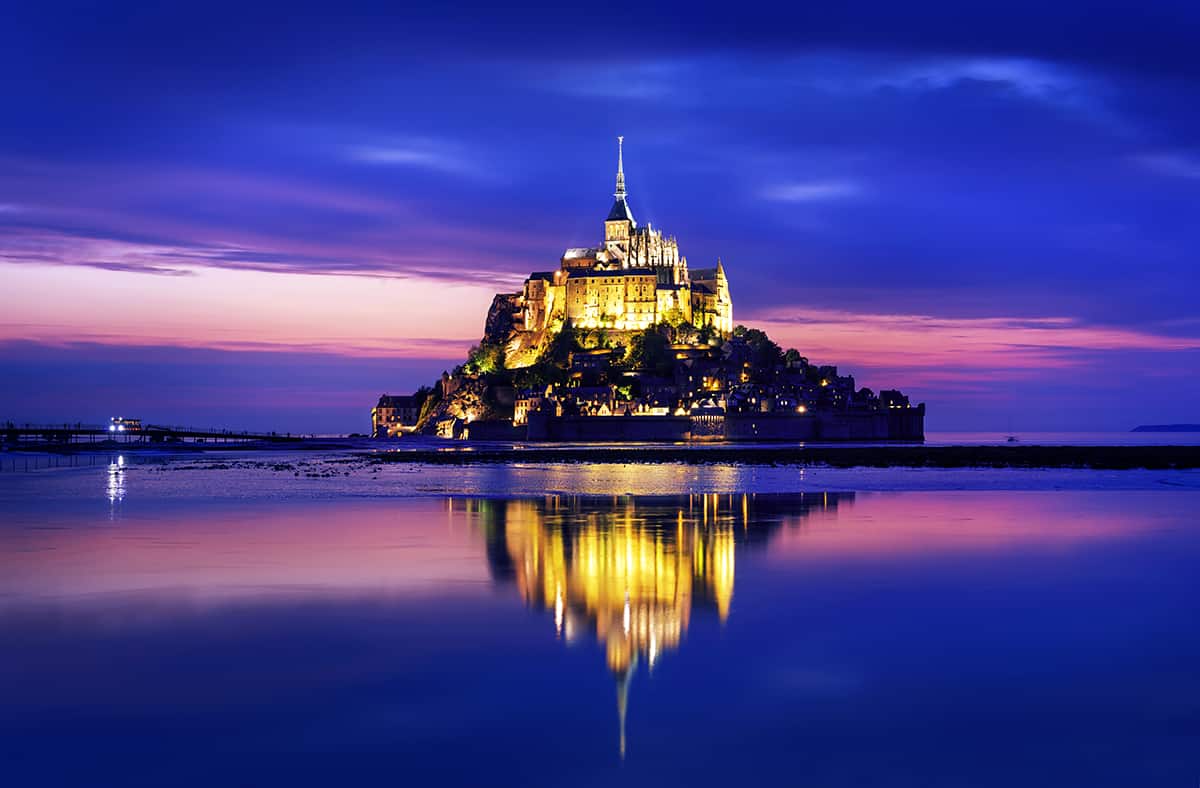 Aside from the top attractions in Paris, the Mont Saint Michel is the most visited tourist attraction in France.  The massive edifice sits on its own island, and not only includes an incredible abbey, but an entire city.
Chateau de Chambord, France
Most people realize the Chateau de Chambord in France is large, but most people don't realize just how large. It contains 440 rooms and 365 fireplaces.
Vianden Castle, Luxembourg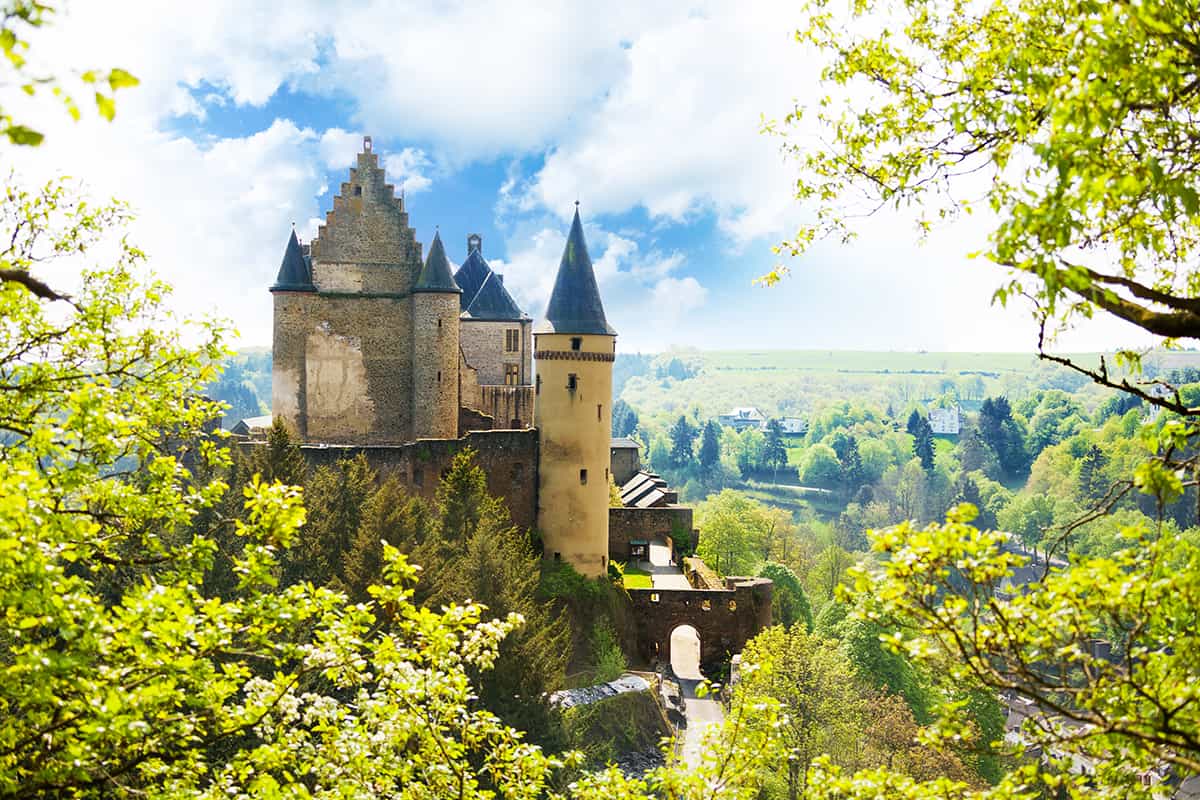 Vianden castle in Luxembourg sits on top of the city.  Also worth noting is that even in modern warfare, this castle was used in defense against the Nazis.
Prague Castle, Czech Republic
Prague castle is the official residence of the President of the Czech Republic.  It is also the largest ancient castle in the world.
Kamianets-Podilskyi Castle, Ukraine
This castle now sits in Kamianets-Podilskyi, Ukraine.  This castle was originally built to protect a bridge connecting bridge.  It obviously must have been an important bridge to justify this type of defense.
Bojnice Castle, Slovakia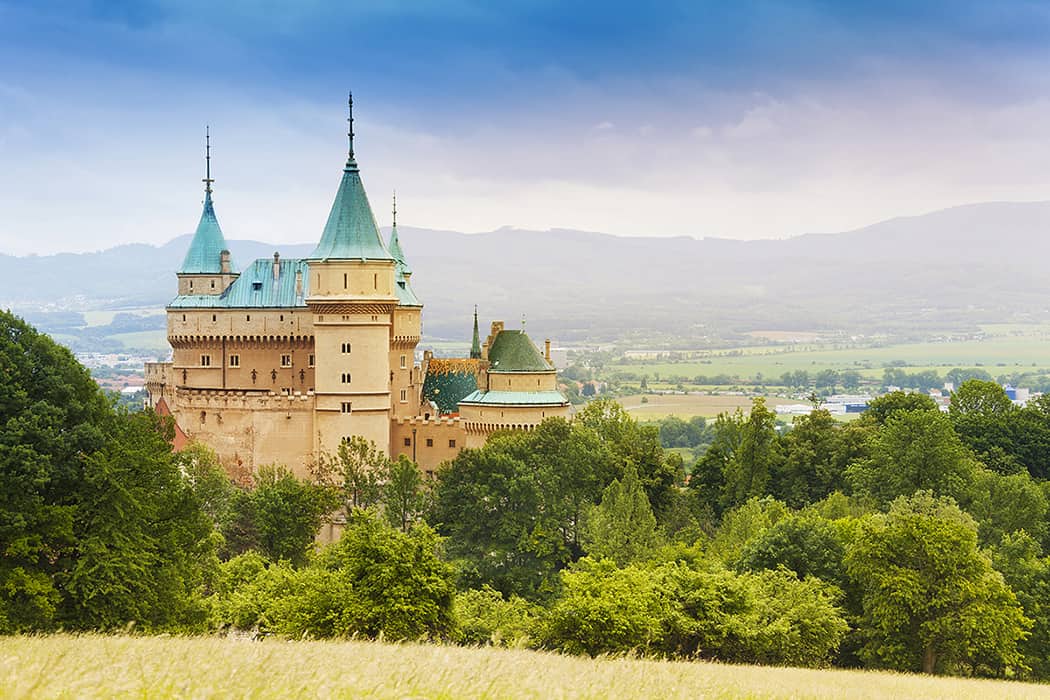 Bojnice Castle in Slovakia is commonly used as a site to film fairy tales and movies with supernatural elements.  The castle was originally built in wood, but refinished in stone.
Boldt Castle Boat House, USA
Power House of Boldt Castle in Thousand Islands New York, USA (yes, a castle in the USA).  Although this is a photo of the nearby boat house that is just as beautiful, the actual castle currently serves as a museum to show how electrical power was obtained in the early 1900's.
The Best Castles in Germany
Eltz Castle, Germany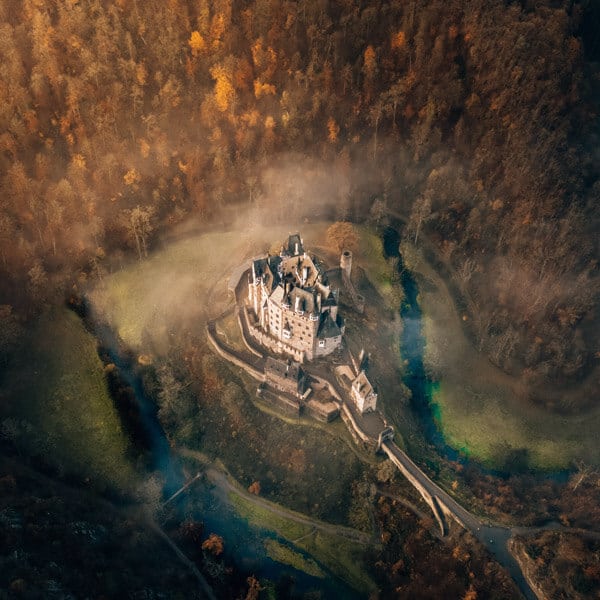 The Eltz castle in Germany has been family owned since this 12th century.  Even today descendants of the original owners own and operate tours of the castle.
Hohenschwangau Castle, Germany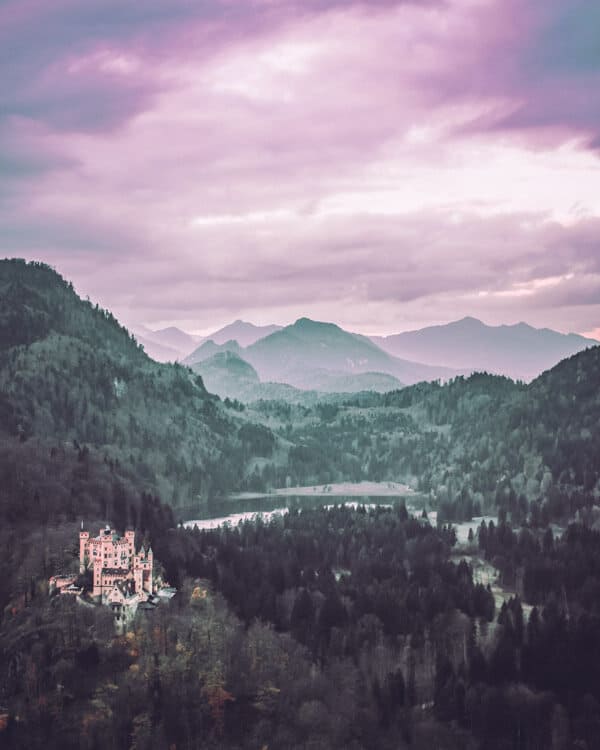 Of all the beautiful castles in Germany, I would have to say this one is my favorite!  This German castle near the town of Fussen amazingly received no damage in World War I or World War II.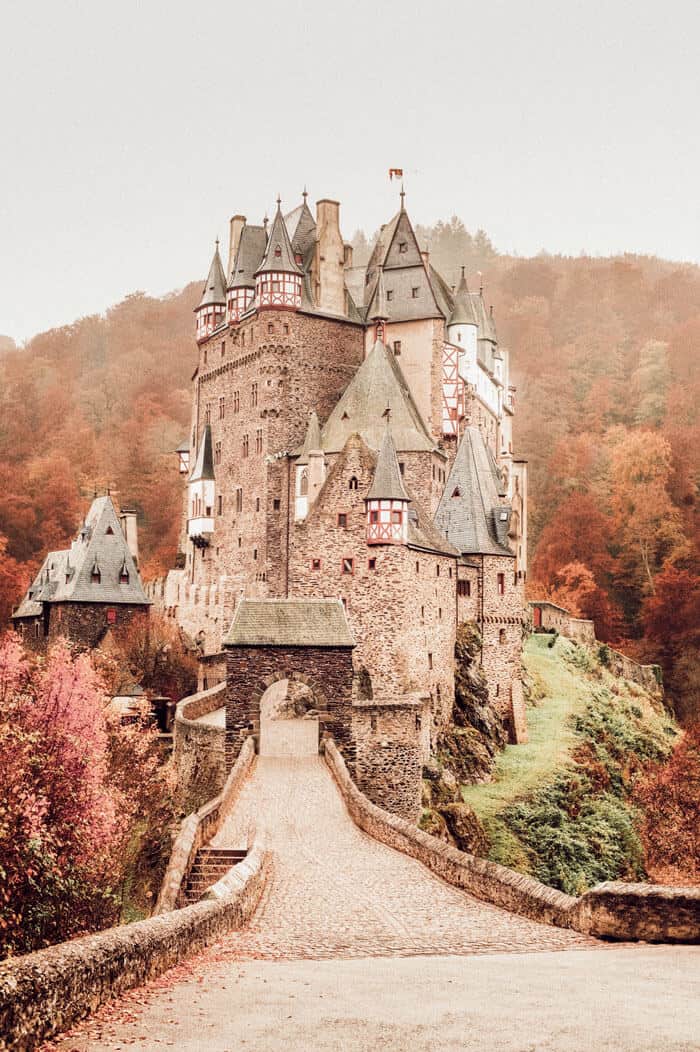 Looking for some castles to add to your Germany bucket list? This list of castles in Germany won't let you down. Germany is a dream destination when it comes to a road trip. With beautiful regions such as the Black Forest, the Eifel and the German Alps, it's hard not to fall in love with […]
0 comments
Pena Palace, Portugal 
This fairytale Palace is located in Sintra, Portugal.  The castle is used today by the President of Portugal and other officials for state events.  If you could, why wouldn't you?
Trencin Castle, Slovakia
Trencin Castle – Even though Slovakia is a small country, it has a lot of beautiful and well preserved castles.  Trencin castle is an example of one.
Neuschwanstein Castle, Germany (Most famous castle in Germany)
This is easily one of the best castles in Germany.  If you love the classic Disney movies, then this castle should look familiar as it was the inspiration for the castle in Sleeping Beauty.
Neuschwanstein castle was actually only built for one person, King Ludwig II (and my husband thinks I'm high maintenance). Oh… and did I mention that he only slept in the castle for 11 nights! Neuschwanstein is a VERY popular tourist destination; it has been visited by more than 61 million people since being opened to the public.
Schönbühel Castle, Austria
Another beautiful castle on the Danube river in Austria.
Eilean Donan Castle, Scotland
Eileen Donan Scotland is one of the best castles in Scotland.  This castle was built to protect what is now Scotland against Viking invasions.  The castle was destroyed by its own government due to the owners involvement in the Jacobite rebellions.  It was restored in the 20th century.
Chateau des Milandes, France
When I look at the French castle Milandes, it is hard to believe that castles were originally built as defensive structures.  The combination of castle and gardens make this one of the most beautiful in the world.
Oberhofen Castle, Swiss Alps
Oberhofen castle is located in the middle of the Swiss Alps.  This beautiful castle in Switzerland sits on the shore of lake Thun, and is open as a museum that even offers training on how to be a medieval knight or lady.  Lake Thun is also one of the most beautiful places in Switzerland you will ever see!