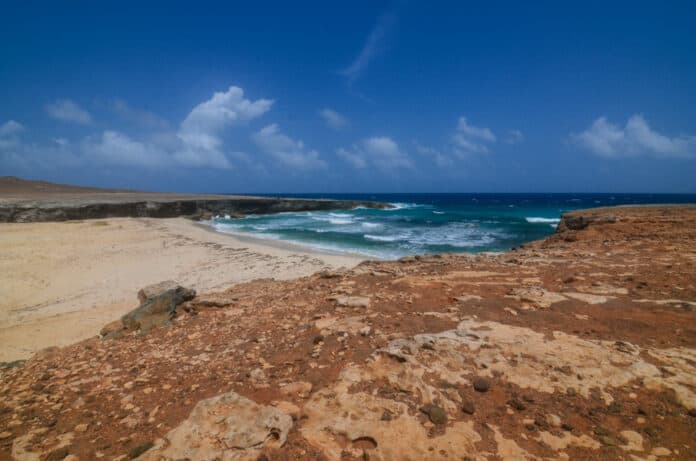 Daimari Beach in Aruba – What to Expect
Daimari beach is a u shaped deserted, wild beach in Aruba. You won't find any roads or buildings in the area. But if you are looking for a beach where you can get away from the resorts and crowds and just be in nature this is a great place to start.
Daimari Beach Quick Facts
Water color: Turquoise blue
Sand: Golden sand (sea bottom is soft sand)
Length: 650 feet (200 meters)
Good for: Being away from the crowds, swimming, sunbathing
Not so good for: Amenities
Swimming conditions: Can get rough. Moderate.
Facilities: none, only nature
Lifeguard: none
Cost: Free
Parking: right on the beach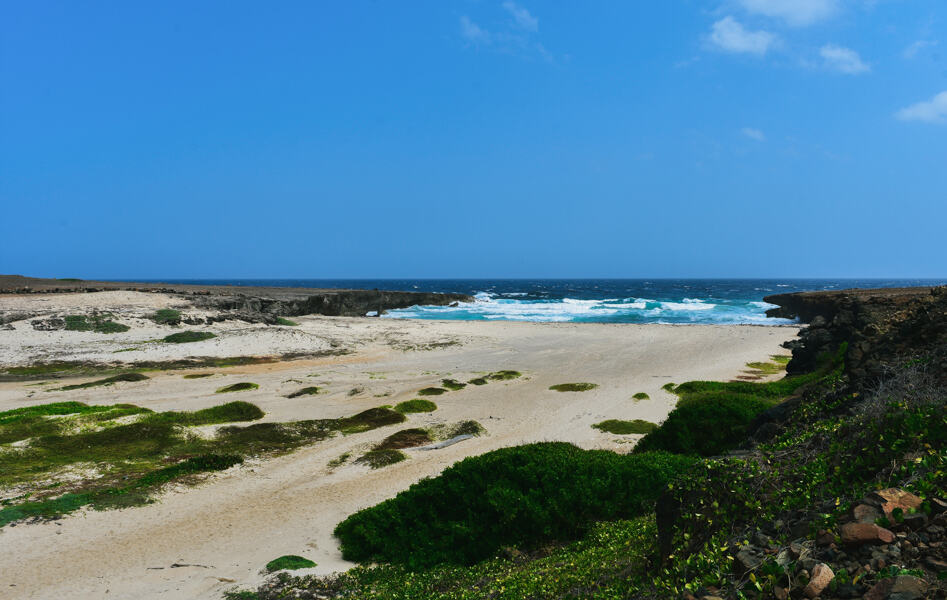 Where is Daimari Beach located?
It is located in Santa Cruz on the eastern coast of Aruba.
How to get to Daimari Beach
I recommend renting UTV's or ATV's and spending the day exploring Arikok National Park.
Hike from Daimari Beach to the Natural Pool
We parked at Daimari Beach and hiked to the Natural Pool. It took about 40 mins to hike. This can work vice versa as well.
Parking
This beach is easily accessible, it is located very close to road. Parking is located directly on the beach.
What you can Expect at Daimari Beach
Swimming Conditions
Moderate. Waves and current can get strong
Available tours in the area
There are so many!
Conclusion: Is Daimari Beach worth visiting?
Yes! This beach is definitely worth visiting.
Things to do near Daimari Beach
Boca Keto – another incredible deserted and wild beach right next to the natural pool.
Natural Pool – (2 minutes away from this beach in a 4 wheeler)