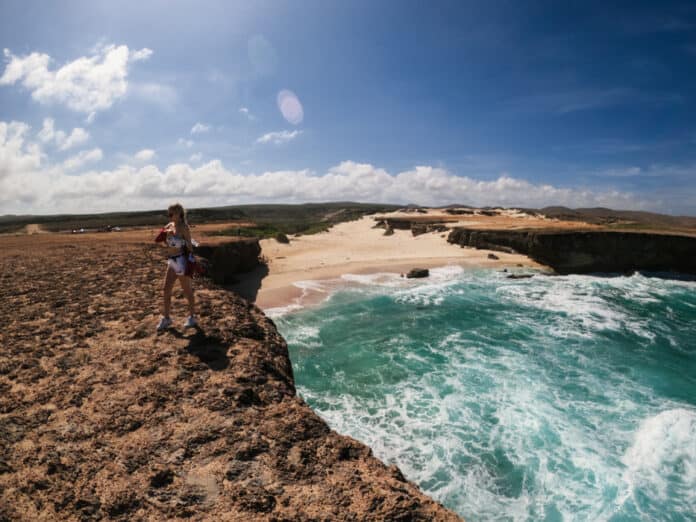 Visiting Boca Prins
Boca Prins is a small beach located in Arikok National Park in Aruba. Visiting this beach was one of my favorite stops in the National Park. Me and my husband rented UTV's or 4-wheelers for the day and explored the entire park!
It was my favorite day in Aruba.
This beach is not a swimming beach. Because of the currents and the high waves it is actually dangerous to swim or snorkel here.
So why would you prioritize visiting a beach you can't swim at?
Boca Prins is worth visiting because of the environment, the natural beauty and secluded nature of the beach is worth experiencing at least once. Also, you can take amazing pictures and videos here. We had the entire beach to ourselves!
Boca Prins Quick Facts:
Water: Turquoise clear water
Sand: Golden sand
Length: 180 ft (55 meters)
Facilities: none
Activities: hiking
Check out a quick YouTube video here on Boca Prins (no edits).
Where is Boca Prins located?
This beach is located in Arikok National Park in Aruba. Boca Prins is a great stop on your way to the famous Quadirikiri Cave.
How to get to Boca Prins
I recommend renting UTV's or ATV's and spending the day driving through the National Park! That is what we did to get to this beach.
From Oranjestad make sure you enter Caya G.F. Betico Croes driving to the east. Follow directions to Cumana and eventually follow road 7 all the way to Boca Prins. The trip should not take more than 20 minutes.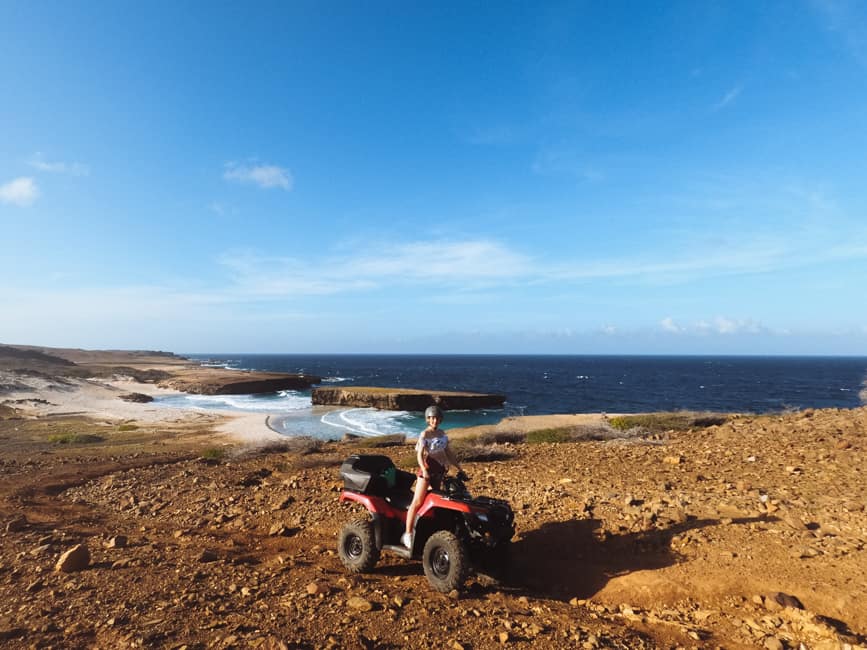 Swimming Conditions
This beach is not a "swimming" beach. The swimming conditions are disastrous. Basically not swimmable. Because of the currents and the high waves it is actually dangerous to swim or snorkel here.
Getting down to the beach:
There are wooden stairs that take you down to the beach beach area of this pristine bay, named after former plantation Prins alongside the rugged coastline of Aruba.
Surfing
Even though there is some surfing that can take place here, there are much better beaches for it. If you are interested in surfing or watching surfers I recommend checking out Bachelors Beach, Boca Grandi, and Grapefield beach.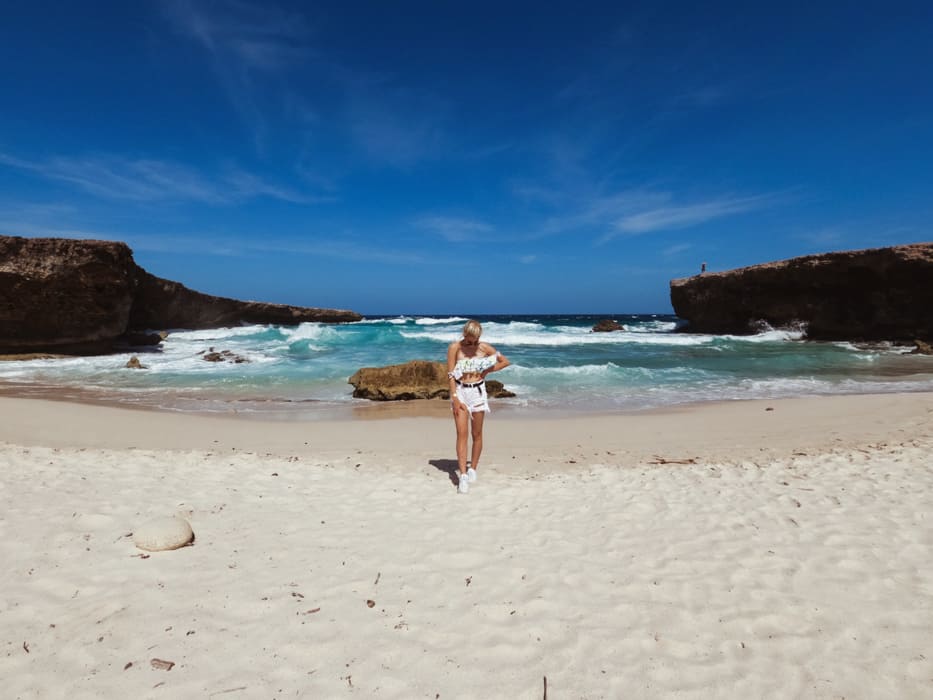 Facilities
As always at secluded beaches without facilities, make sure you prepare well before visiting and emphasize on renting or taking the proper transport.
Although there are no facilities on the actual beach, there is a nearby Boca Prins Restaurant you can eat at! Check it out here.
Is Boca Prins worth visiting?
This is an absolute must stop! Be sure to take the steps down to the beach and get pictures from there
Quick Boca Prins video on YouTube below
Things to do in the area: