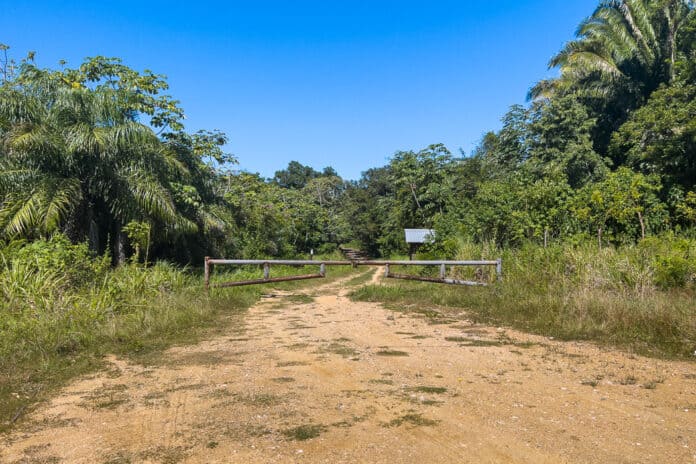 First things first, there is more than one Marbella Beach! They aren't even close to each other, so make sure you are reading up on the correct one. One is open to the public, and the other definitely isn't!
The first is in Marbella Spain and the other is on the island of Roatan, Honduras.
Below you will find details on the beach on the island of Roatan, one of the bay islands just off the mainland of Honduras.
You will see conflicting information online, but as of January 2023 Marbella Beach Roatan is closed to the public! The road is blocked off and there are "No Trespassing" signs up.
Don't give up! There are other beaches in the area that are open to the public!
Quick Facts
Other Names: Playa Marbella, Mar Bella Beach
Known For: isolation from main tourist areas, now closed to the public
Facilities: none
Lifeguards: none
Parking: there was plenty before the road got blocked off
Cost: free
Other: NOW CLOSED TO THE PUBLIC
Marbella Beach Location
This beach is located on the north side of Roatan in the center of the island. It is about 30 minutes from the main airport as well as the two main cruise ports.
A little unpleasantly it is located fairly close to a landfill. Thankfully the smell doesn't carry over to the beach. Most of the roads on Roatan are paved, but at various times expect to have to cross stretches of dirt roads.
The actual access road to the beach that is now closed off was a dirt road that you would have to have a 4×4 for.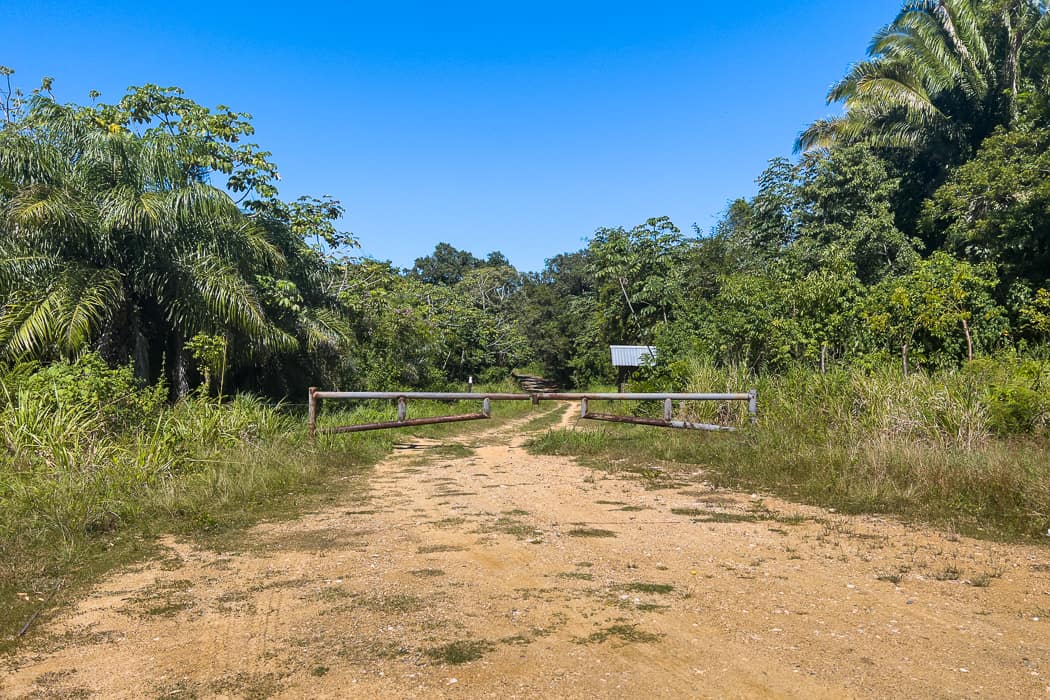 What You Previously Could Have Expected
You could have expected a beautiful beach like you see in all the Roatan postcards, but you very likely would have the beach to yourself.
There are a few homes in the area. Those people probably now have an even more exclusive use of the beach!
What Else To Do In The Area?
There are other beaches in the area. You can go to the popular West End or West Bay Beach, but those are each in the main tourist areas.
If you want to drive a little bit further you could go to Pangea Beach or all the way to Camp Bay Beach to avoid all the crowds.
Conclusion: What to see instead
There are other things to see and do, and even without a visit to Marbella Beach you can have a substantially similar visit on the island of Roatan. I recommend skipping Marbella Beachand checking out (in my opinion) the best beach in Roatan – West Bay Beach.