Are you wondering, why visit Alaska? Many people do not realize that Alaska is an amazing vacation spot, only thinking of it as frozen tundra, or attractive to the hard core mountain men and grizzly bears. Both of these perceptions are wrong, as the climate can be quite nice (in the summer), and there are attractions for all, including the non high adventure. (i.e. me and my husband).
A couple weeks ago my husband and I were able to escape the Vegas heat for the perfect Alaskan vacation. We planned the trip with one days' notice (literally decided to go Wednesday and flew out Thursday). I usually hate not having a ton of time to research every little detail about a destination, but once we arrived in Alaska we inadvertently ran into so many naturally beautiful attractions, that it was impossible to not fill our time with fun adventures.
Below are 10 reasons why you should consider heading to Alaska yourself.
10 Amazing Reasons to Visit Alaska
1. Alaska Glaciers
Glaciers are one of the main reasons to go to Alaska. Alaska is one of the few places in the world that you really can have immediate access to a glacier. The Alaska glaciers are so much more than just a bunch of packed ice. Many people don't realize that they are in constant motion leaving behind amazing geographic features.
We went and did the Exit Glacier hike just outside of Seward, Alaska. The combination of the crisp air, pale blue glacial ice, and the fact that we seemed to have the park to ourselves made for a perfect afternoon.
Walk to Exit Glacier (Kenai Fjords National Park)
Exit Glacier Hike in the Kenai Peninsula. This is supposedly the only glacier is Alaska that you can easily walk to. It is only a few miles off the road. If you are in Seward Alaska, this is a must see!
Margerie Glacier (Glacier Bay National Park)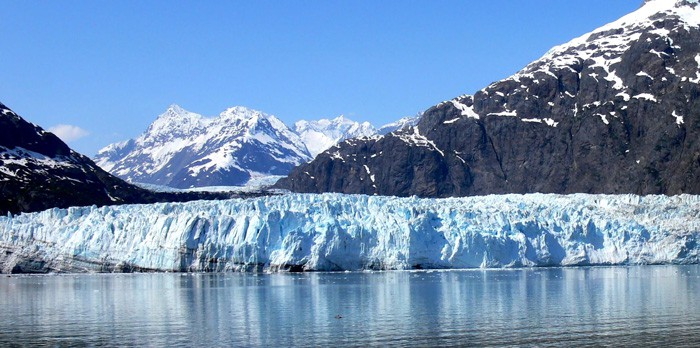 2. Scenic Drives and No traffic
License plates in Alaska say, "The Last Frontier", and when you are there, it feels exactly like that. We drove down the Seward Highway and couldn't help but stop for pictures what felt like every 10 minutes. The mixing of wildlife, mountains, oceans, and greenery formed so many perfect photo ops. Thank goodness there wasn't much traffic, otherwise we may have been in trouble as we repeatedly swerved to the side of the road to get a better view.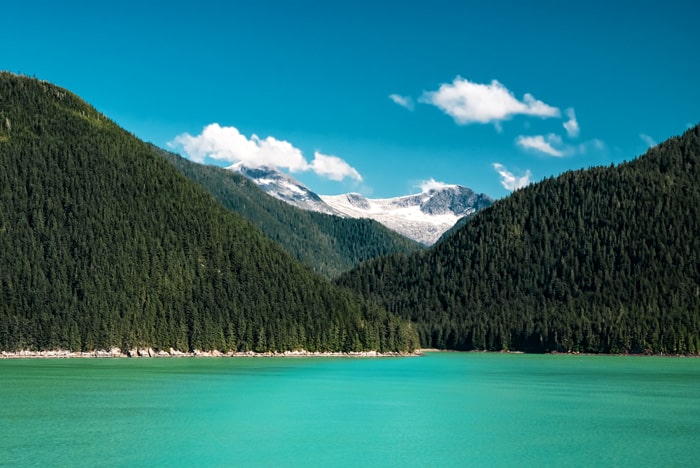 3. Cruises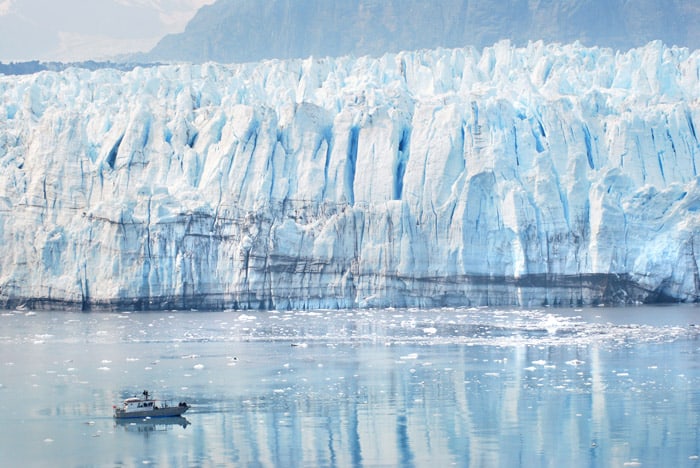 There are a number of Alaskan cruises that receive incredible reviews (read here for why you should consider a cruise of any sort). There may not be as much sunbathing on these cruises, but considering all the glaciers, sea life, breathtaking views, and amazing food and entertainment that a cruise can provide, you definitely should consider this option.
T

ake a Whale Watching Cruise
This is not just for senior citizens! Whales are humongous, and in Alaska you can get incredibly close. We drove down the Kenai peninsula to a great spot for whale watching. Many boat tours are available, and most include whale watching, meals, on boat entertainment, and potential to see calving (parts of a glacier breaking off into smaller pieces).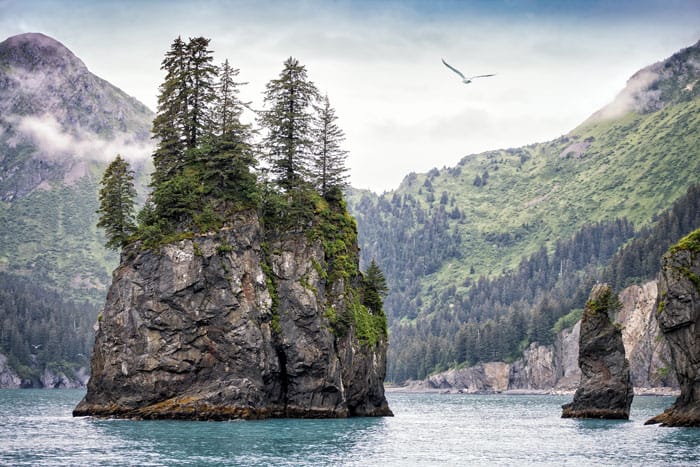 4. Camping in Alaska
While we didn't camp while we were there (we are more GLAMpers than campers ourselves) there are limitless opportunities if this is your style. A simple google search will show you campsites and hiking trails that are in some of the most breathtaking areas you can imagine. Some of the sites looked so beautiful that I even contemplated trying.
5.

Midnight

Sun/Northern Lights
Due to Earth's tilt, the Sun is up a lot longer in the Alaskan summer. While we were there, we got to experience about 18 hours of daylight. This amount was awesome as the sun energized me to keep going all day, and yet it was still dark when I wanted to go to sleep.
If you go in the winter and experience the opposite, there is the amazing benefit of being able to see the Northern Lights. While I didn't see them in Alaska, you can also check them out in Iceland. You can read more on that here. Everyone needs to see the Northern Lights.
6. Hiking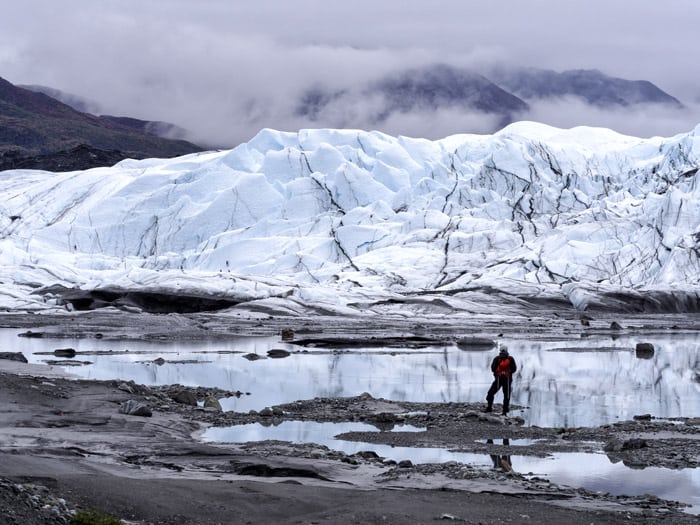 Like campsites, there are almost unlimited amounts of mapped out hikes. It is easy to find a quick hike, or a grueling trail that takes a few days. The hardest part is trying to decide which one you want to do. A good hike is one of my favorite ways to get a quality workout, and the scenery on on Alaskan hike is a perfect distraction from the effort you need to extend.
7. Best Tap Water On Earth
Some drinking water is better than others, but I have never had tap water taste as good as it did in Alaska. The water always comes out cool, and is incredibly refreshing. For some reason we didn't expect this; I inadvertently happened to take a sip while brushing my teeth
8. A Real Break
Yes, your cell phone will work in the cities, but you definitely will not be as connected. When you leave the cities, your connectivity quickly goes. I think the best evidence of the no connectivity outside of the cities is the fact that Anchorage still features multiple Blockbuster Videos. It makes sense that if you can't stream anything, that renting a DVD would still be need.
9. Fishing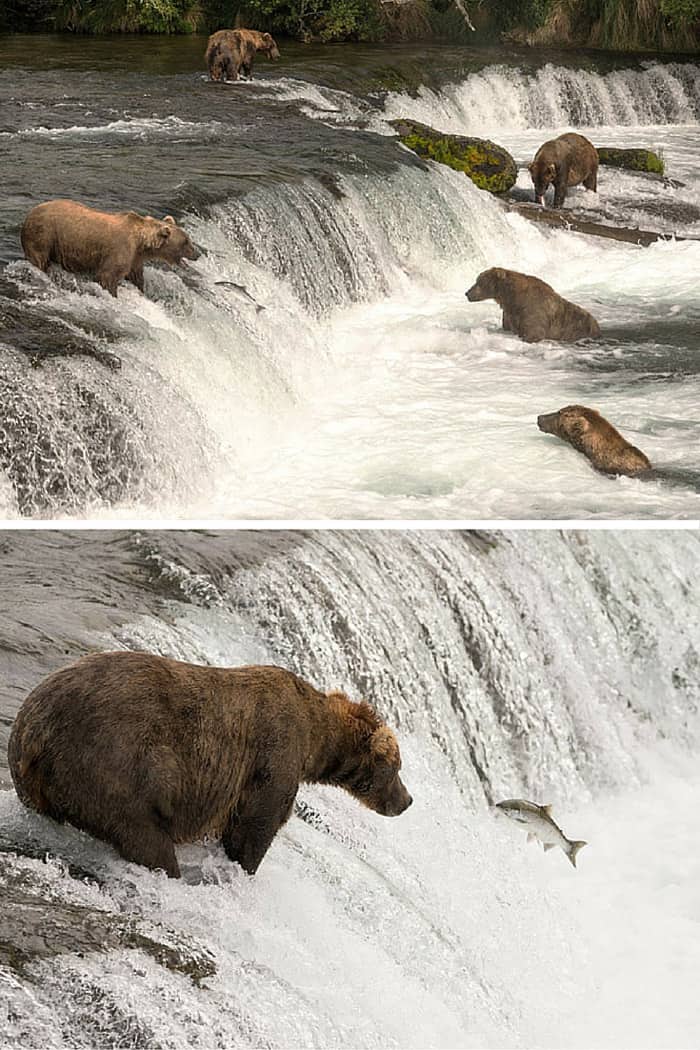 Do you like fresh salmon? I definitely do! Alaska has been described as the best place for a non-fisherman to fish. This is because if you are in the right spot, it is amazingly easy to catch fish. There are a lot of companies that will take you out to the best fishing spots, show you the large scale commercial fishing operations, and even some that will grill up your day's catch immediately after. If you are going to visit Alaska, I would definitely look into finding these fishing spots.
10. Snowmobiling
If you haven't, I highly recommend you get to ride around on a snowmobile. When I ride them it is the rush of a jet ski, except I feel like I have more control, and you get the added perk of being able to climb mountain trails and careen through beautiful forests. This adrenaline rush can't be missed, and yes, you can find places to go snowmobiling in the summer!
What are some of your favorite things to do in Alaska? Do you agree with our top 10? Let us know in the comments below!