The state of Hawaii recognizes 137 different islands that are part of their state. The majority of these "islands" are islets (a new word to me that evidently means really small island), big rocks, or coral reefs that disappear with the changing tides. In terms of realistic visiting options, there are 8 main islands that are actually big enough to explore.
The traditional Hawaiian alphabet only has 13 letters. This means that Hawaiian words almost always contain H's, K's, M's, P's, and L's, and often look the same. To differentiate, the words just seem to get longer. The longest Hawaiian word I've encountered is Humuhumunukunukuapua'a, which is the name of the state fish (good luck pronouncing that one).
Many of islands and cities on those islands can get confusing if you aren't careful. Think you have nothing to worry about? Consider the fact that Hanalei, Haena, Halaula,Honalo, Hanamaulu, Hauula, Heeia, and Halawa are all names of different cities within the islands. Furthering the confusion, we call the entire group of islands Hawaii, but the biggest Hawaiian island is actually named Hawaii as well.
To help simplify trip planning, I give a brief overview of what you can expect on each of the 8 main islands. Almost all international and mainland USA flights go into Honolulu (Oahu), but there are a few options into Kahului (Maui) and Kona (Hawaii) directly as well.
To transfer between islands, almost everyone flies as ferry options are extremely limited. Just because something is listed for one island, doesn't mean that you can't find it on one of the others. I'm sure you don't find it shocking that each of the islands feature beautiful beaches.
Which island do you most want to visit?
What to Pack? Before traveling to Hawaii, make sure to read my Hawaii Packing List so you can know exactly what you need to bring.
Psst: If you're interested in planning the cheapest trip possible to Hawaii, then I created a free cheatsheet for you, which details the top 5 tools we used to plan our trip to Hawaii. Click here (or) the image below to download it!
Oahu, Hawaii (Most popular island)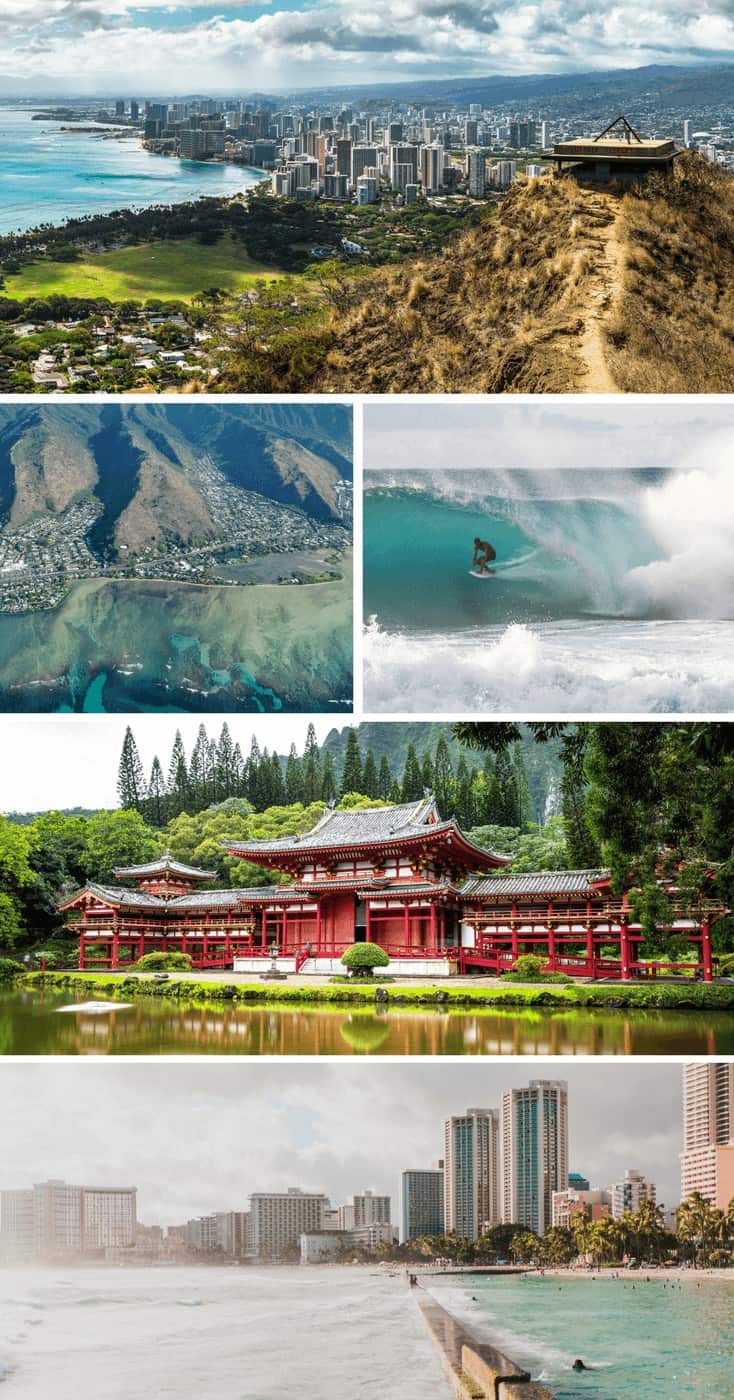 This is the most visited and populous island in Hawaii. It features the capitol city of Honolulu and a lot of the most common tourist spots like Waikiki beach, the North Shore, the bamboo forest and Pearl Harbor. To find out more see my post, 11 Places you can't miss in Oahu.
Where to Stay on Oahu
We stayed in the Courtyard by Marriott Waikiki Beach Hotel. We ended up loving our hotel! The location was right by the beach and price was perfect! You can book and check out current prices here.
Kauai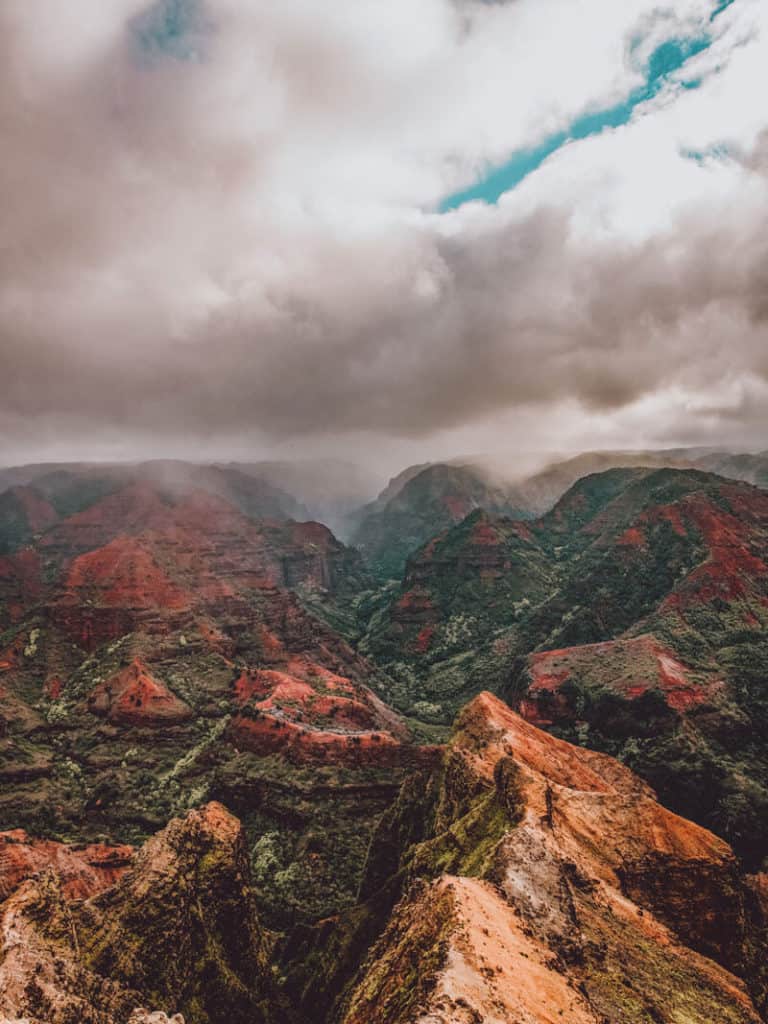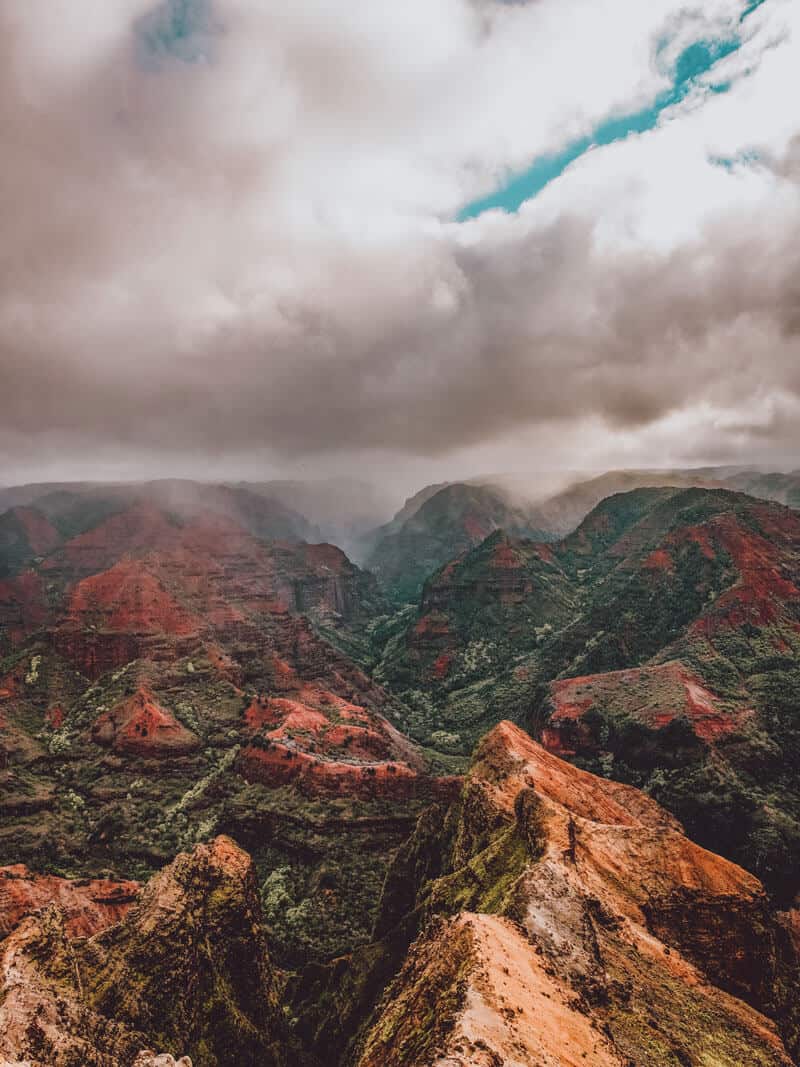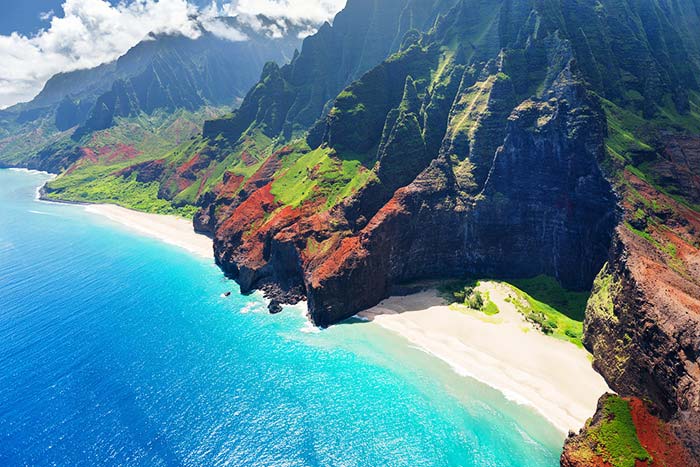 This island is known as the "Garden Isle" for its lush vegetation and beautiful hikes that take you to hidden waterfalls. Dramatic cliffs on the Na Pali Coast are a must see! City ordinances prohibit construction of any building higher than a coconut tree, so views are never obstructed. Also, for some reason there are thousands of wild chickens roaming around the island.
Molaka'i

Hawaii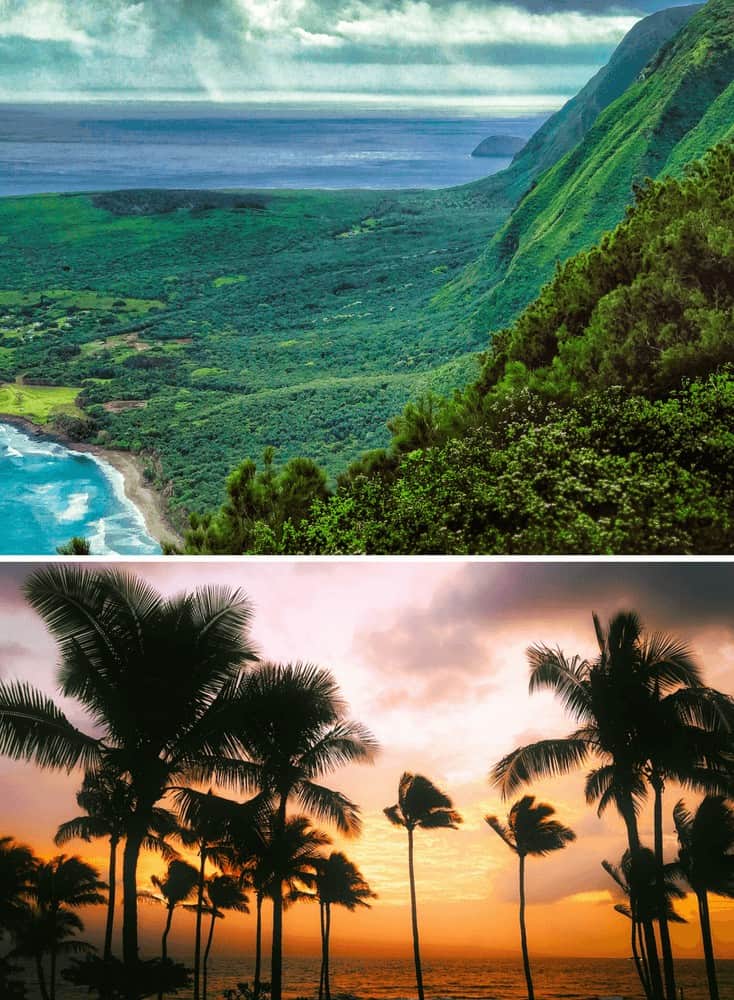 Supposedly this is the "purest" and least developed all the Hawaiian islands. If you come to this island, you will not find Starbucks and fancy resorts, but you can expect to experience the classic slower paced island style.
In general I think animosity from towards visitors from locals is overstated (unless you are competing for waves), but on Molaka'i it is supposed to be non-existent.
Kahoʻolawe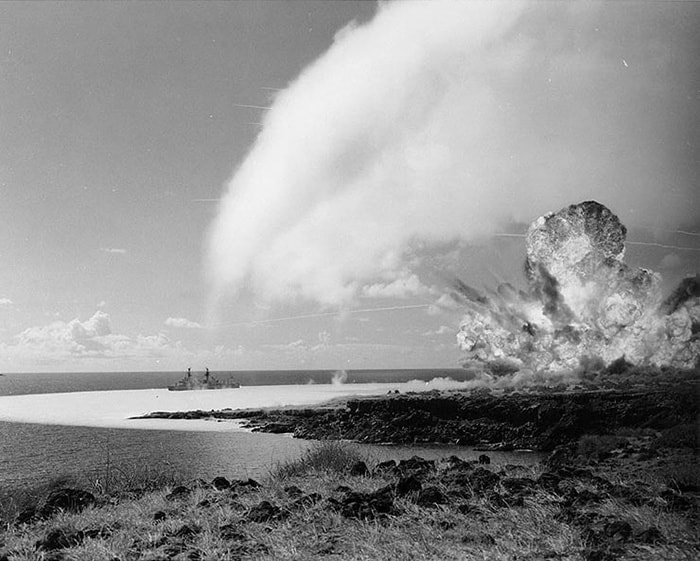 Kahoʻolawe – This small island was previously used as bombing range to train US soldiers. As you can imagine, there was not a native population then, and today there are still no permanent residents on this island. Hawaiian islands
Maui

, Hawaii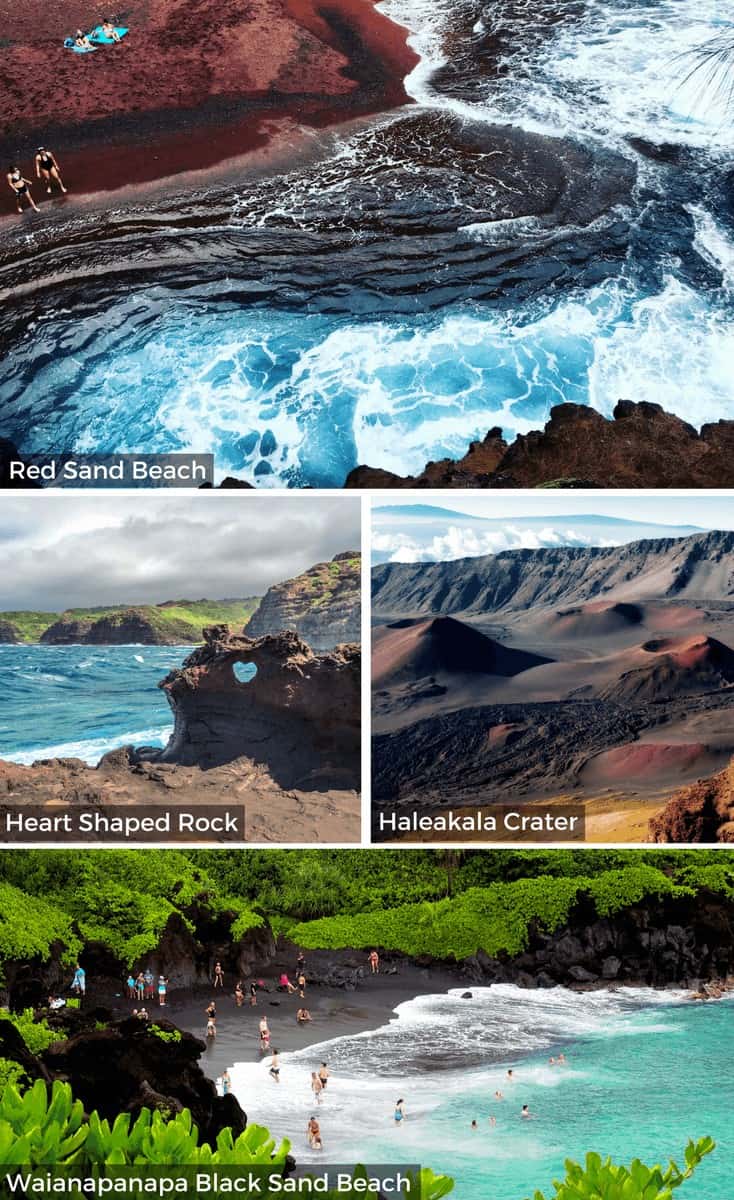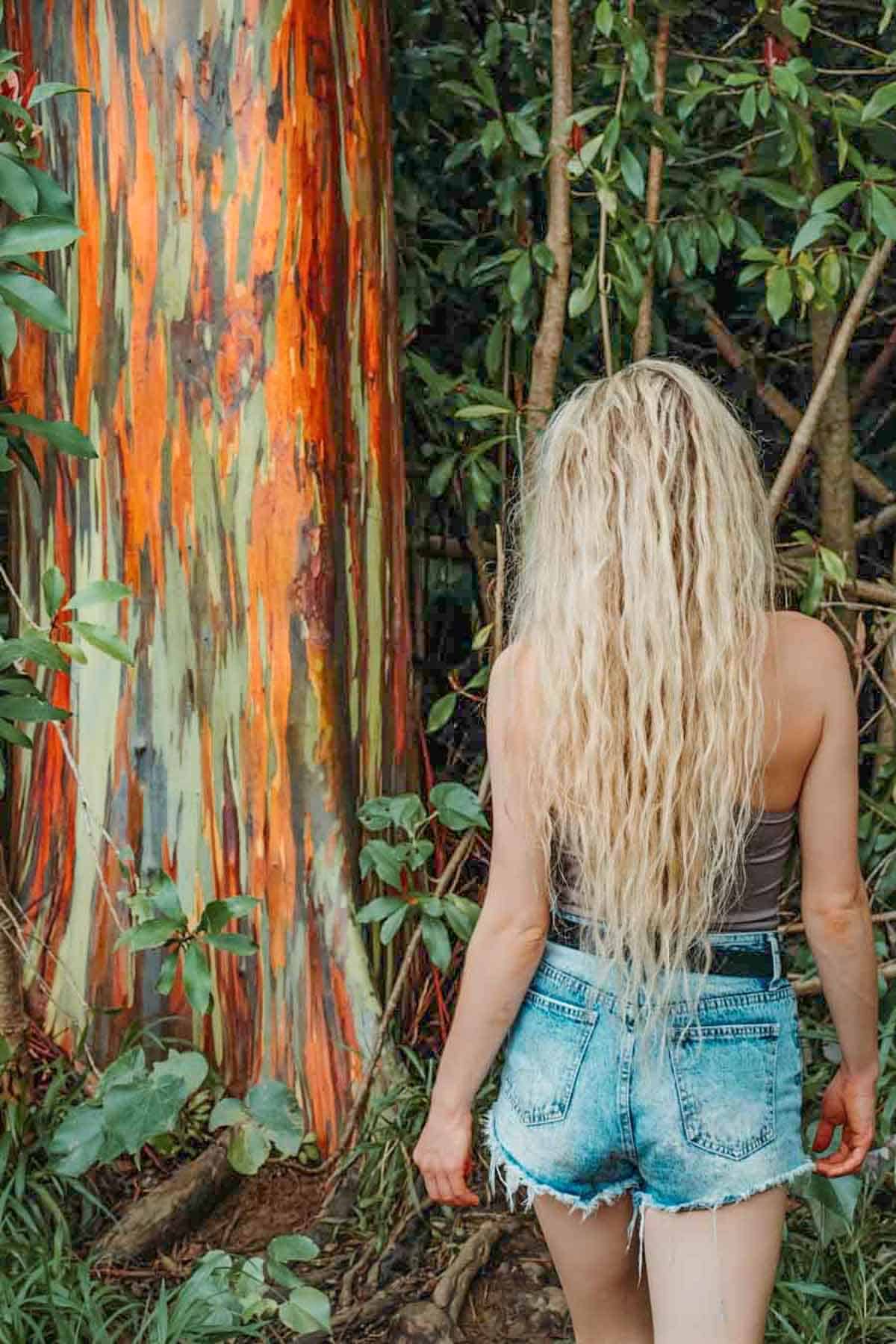 This island is often said to have the most beautiful beaches in the world. In my experience, Maui is dominated by beautiful beaches, high end resorts, and golf courses.
Maui is also the launching point for the only inter-island ferries to Molaka'I and Lana'i.
Read more on the incredible red sand beach here.
Note – I added some of my favorite travel products below you can shop on Amazon. I have become especially obsessed with the MIRA water bottle. This is no ordinary water bottle; it keeps your liquids cold for up to 24 hours and hot for up to 12 hours! (seriously, it's amazing)
Hawaii (The Big Island)
This is the biggest of all the Hawaiian islands, though it is not densely populated. It features beautiful resorts in Hilo and Kona, but also tons of natural beauty. Aside from the expected pristine beaches, the Big Island is a perfect spot to go horseback riding through the rainforest, take a helicopter ride over active volcanoes, or lounge on a black sand beach.
Where to stay on the Big Island – Royal Kona Resort (the exact hotel we booked) – Honestly, we did not have high expectations for this hotel as we ended up having to book it last minute. We were pleasantly surprised by how nice it was. Yes, the actual property was a little bit older, but was meticulously maintained and positioned in an awesome area.
It was NOT on a beach, but it was right on the water and rocky shore that was beautiful to walk along and watch the sunset. Our hotel even had its own lagoon you could swim in. Super easy access from the airport. Book the Royal Kona Resort here on Booking.com
Lana'i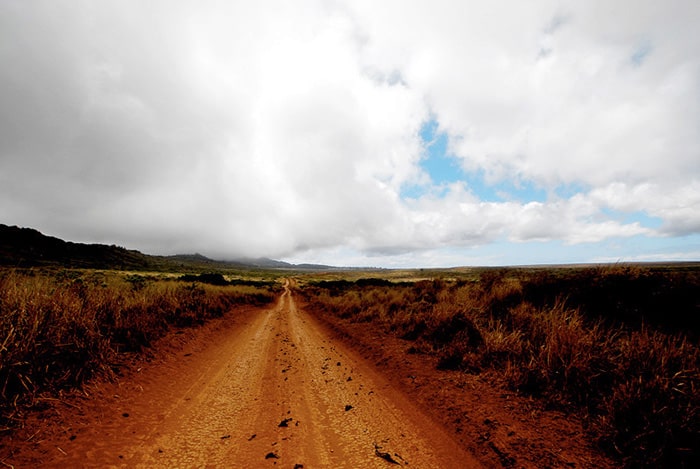 Photo: Matt Gragg Photography / Flickr
Previously, almost all of this comma shaped island was used as a pineapple plantation. With pineapple production being phased out, the island is developing as a touristy resort spot. Currently, it is a great place to rent 4WDs to explore the sites by driving over dirt roads and trails.
Niʻihau
This island is privately owned and closed to visitors. The island is used almost exclusively for livestock cultivation.