Planning a vacation in the Seychelles and wondering what you should pack? This Seychelles packing list will help you pack light so you don't end up with a bunch of clothes you don't even wear.
With the weather being perfect all year long most of your time will be spent at the beach (more on that below). You want to make sure you have some sandals, sunglasses, Fast drying compact travel towel, swimsuit, hat, reef safe sunscreen and some clothes you can hike in.
What to Pack for the Seychelles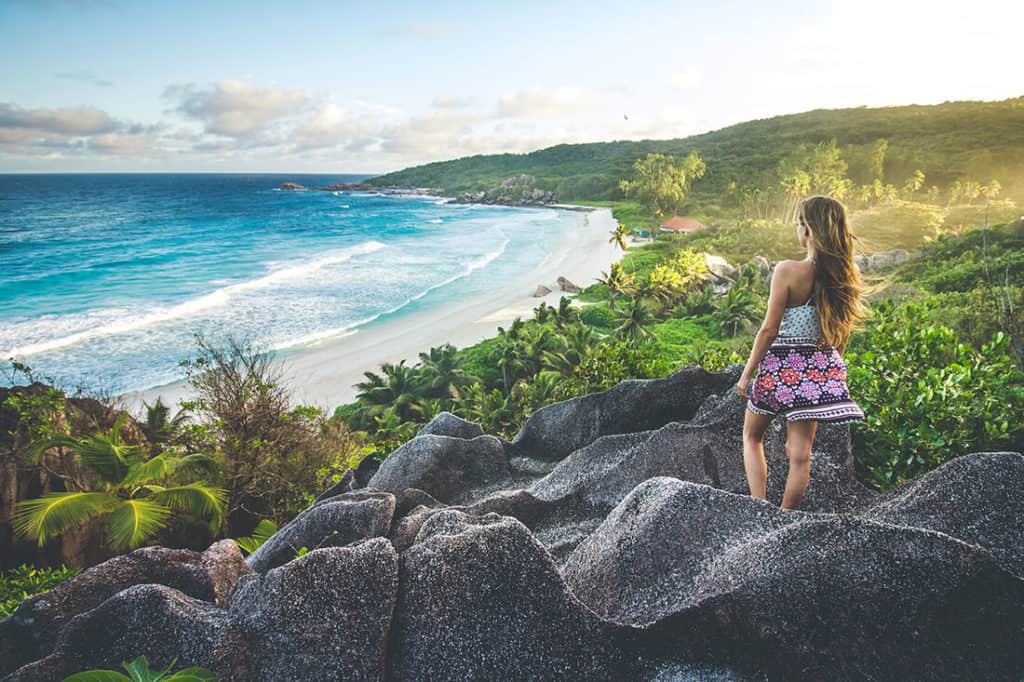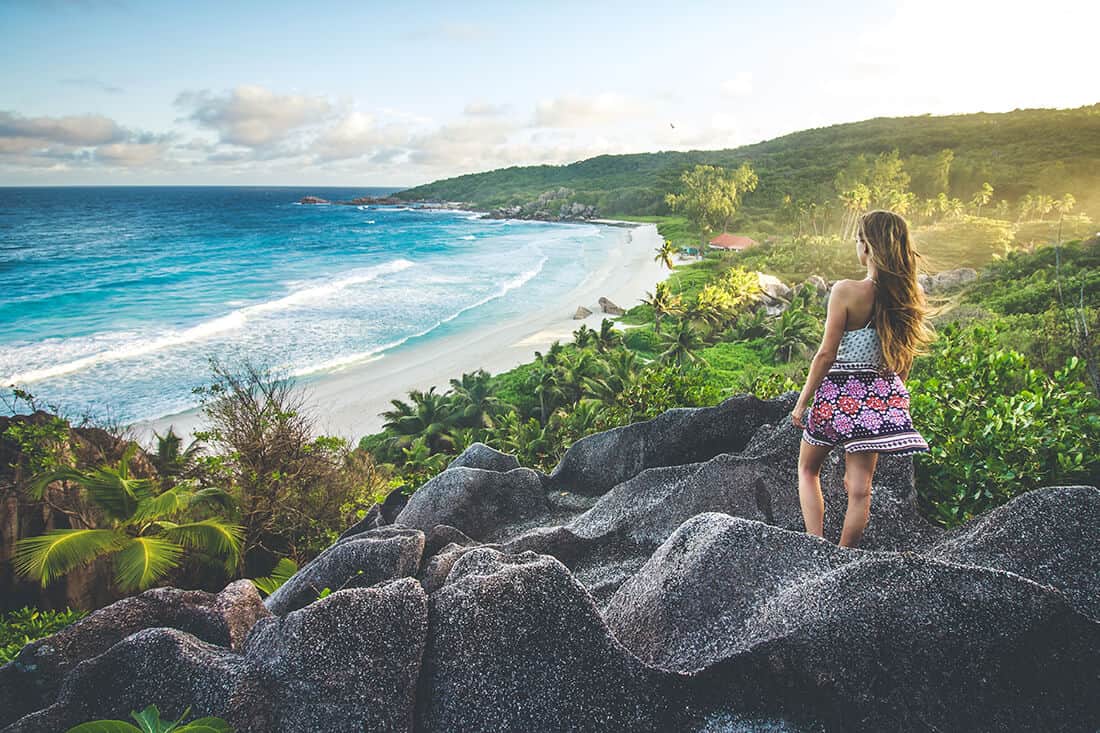 Clothing in the Seychelles
Maxi dress – Packing a few good dresses is essential for any tropical beach destination. Maxi dresses have quickly become my go to because not only do you don't have to put an outfit together, but they are by far the coolest thing to wear in a tropical climate. I especially love this dress because it doubles as a beach cover-up.
Tennis Shoes – I recommend these nike shoes for hiking and any walking/exercising you might do there. They are the pair I use and they have been great.
Water Bottle – Whether you are on the beach or hiking make sure to bring a good water bottle that keeps your water cold. The MIRA water bottle is the one that I use and I love it!
For hiking I LOVE these 90 Degree leggings! They have over 2,000 raving reviews on amazon and best of all they are under $20! They are incredibly slimming and come in so many colors.
Sports Bra – You want to make sure you have a sports bra for hiking, running, and really any kind of outdoor activity.
Fast drying compact travel towel – This will really come in handy when it is time to pack up and you are needing some extra room in your suitcase for souvenirs. Or you are at the beach all day and then swim at the hotel pool at night, there is nothing worse than having to use a wet towel to dry off. Oh, and don't let the gray color turn you off. There are tons of different color options available on Amazon.
Read more on the Seychelles: 8 Best Beaches in the Seychelles