I will be the first to admit I was not expecting much at the Sky Lagoon. I mean, the Blue Lagoon is just so iconic that I felt it would be impossible for any other spa to come close.
And yet, after visiting both I found myself walking away from my experience at the Sky Lagoon having unexpectedly loved it!
But which should you visit?
Blue Lagoon vs Sky Lagoon (Which one should you visit?)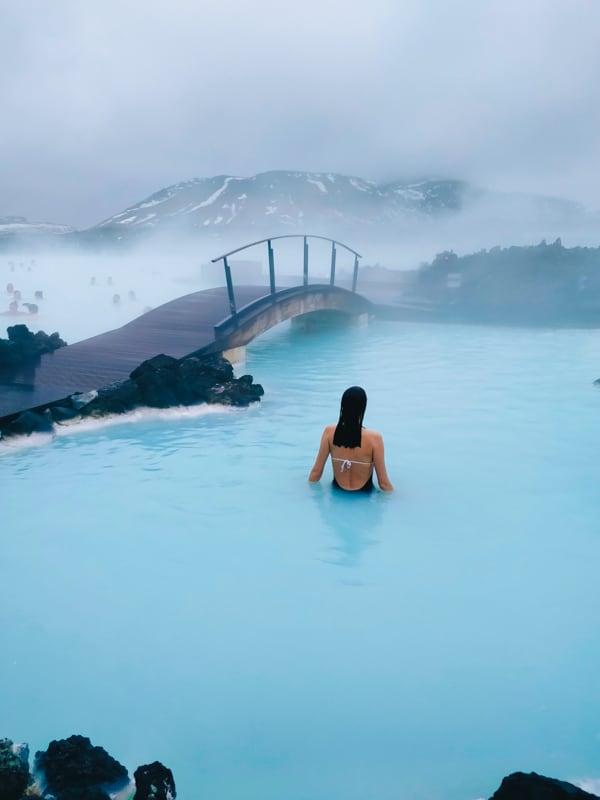 Which has the better Location?
Sky Lagoon Location
One perk of the Sky Lagoon is it's location. It is located in Reykjavik rather than 45 minutes away like Blue Lagoon is. It's on the south end of the city and easily accessible by rental car.
One negative about the location of Sky Lagoon is that it is located in the middle of an industrial park. The drive there is not pretty at all.
The final part of the drive makes it feel like you are in the wrong location. You have to pass through an industrial park; don't worry you are heading in the right direction.
The lagoon is at the end of a peninsula, and is surrounded by a small park and beautiful coastal walkway.
The drive to Blue Lagoon takes you through an other worldly lava field with one of the most epic entrances I have ever seen.
Sky Lagoon Address: Vesturvör 44-48 200, 200 Kópavogur, Iceland
Blue Lagoon Location
Blue Lagoon is located just a 22 minute drive from the airport. We went to Blue Lagoon right before flying out.
It was our last stop on our way back to the airport, and it was the perfect cap to our entire Icelandic vacation.
Blue Lagoon Address: Norðurljósavegur 9, 240 Grindavík, Iceland
Winner – Blue Lagoon, just because the drive through the lava fields is SO cool.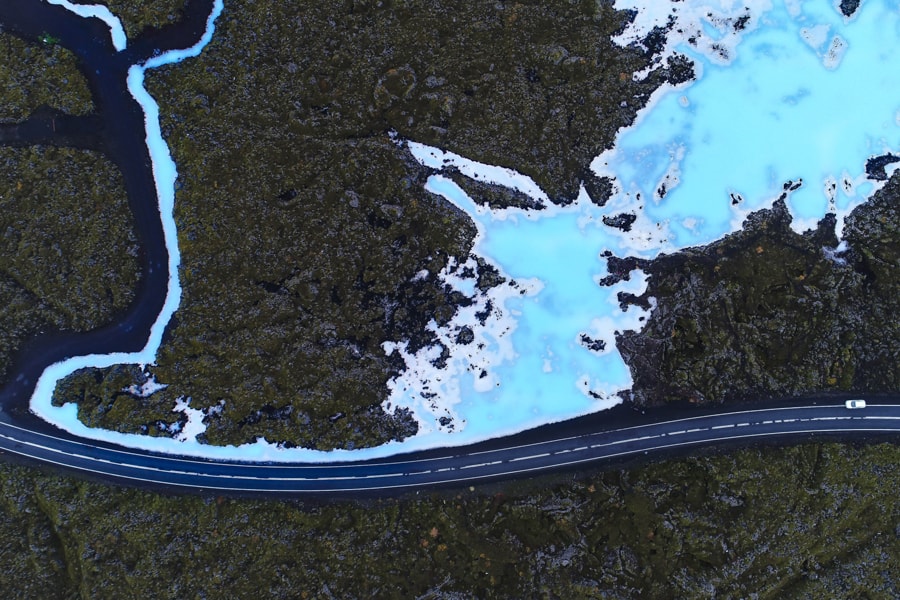 Cost
Blue Lagoon will cost you around $70-90 USD per person for the cheapest option. I have been able to find tickets for around $70 is you are willing to go in the middle of the week at 8 am. Buy your tickets in advance here.
You HAVE to book a time slot days/weeks in advance.
Tickets to Sky Lagoon will cost you around $48 per person. Buy your Sky Lagoon tickets here.
Winner – Sky Lagoon without question is the cheaper and more convenient option.
Sky Lagoon Bar vs Blue Lagoon Bar