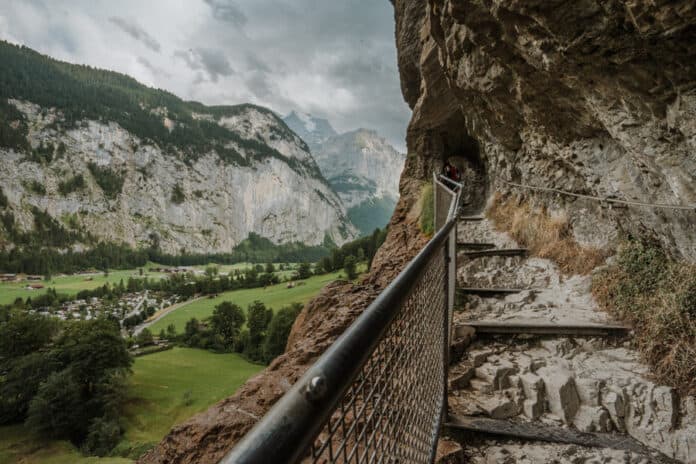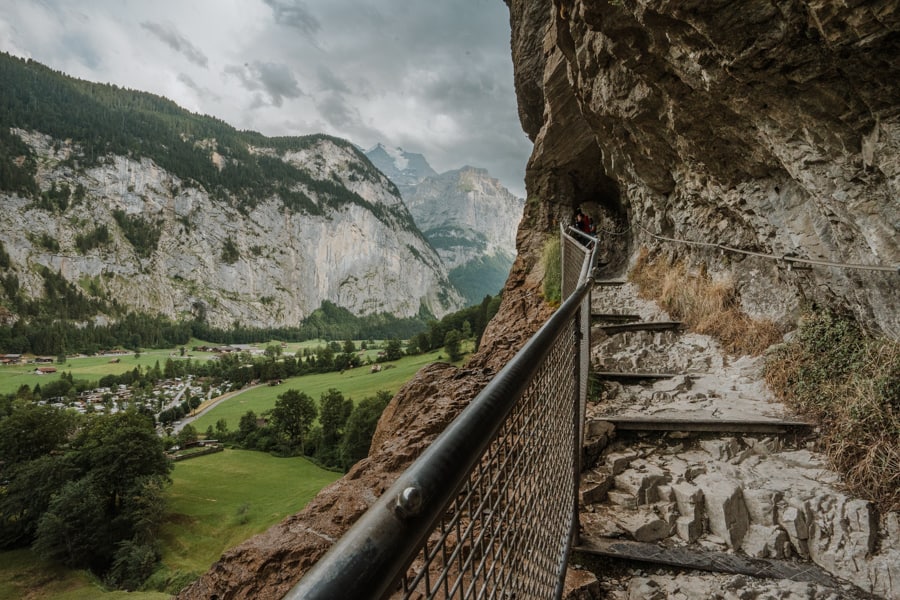 Staubbach Falls Hike Info
Length: .4 mi (out and back)
Difficulty: Easy
Elevation gain: 320 ft
Time: Average about 30 min.
What to wear and bring
Staubbach waterfall is very close to the main town so you don't have to worry about packing too much since you wont be far from town.
The walkway is paved the entire way. Any footwear is suitable but I wore my hiking boots.
I have worn my Columbia waterproof hiking boots for over a year now and I love them. They are comfortable, affordable, and cute! They sell out often but I recommend checking Nordstrom & DSW to try and find your size in stock.
Staubbach Falls: What to Expect
The switchbacks are short but intense.
The hike can get slippery and wet as you get closer to the falls.
The waterfall is the most intense through September through April when the glaciers are melting. We were there in July and it still had good flow, but it wasn't as intense as I have seen in others videos.
You will have views of Lauterbrunnen valley and Wengen basically the entire way.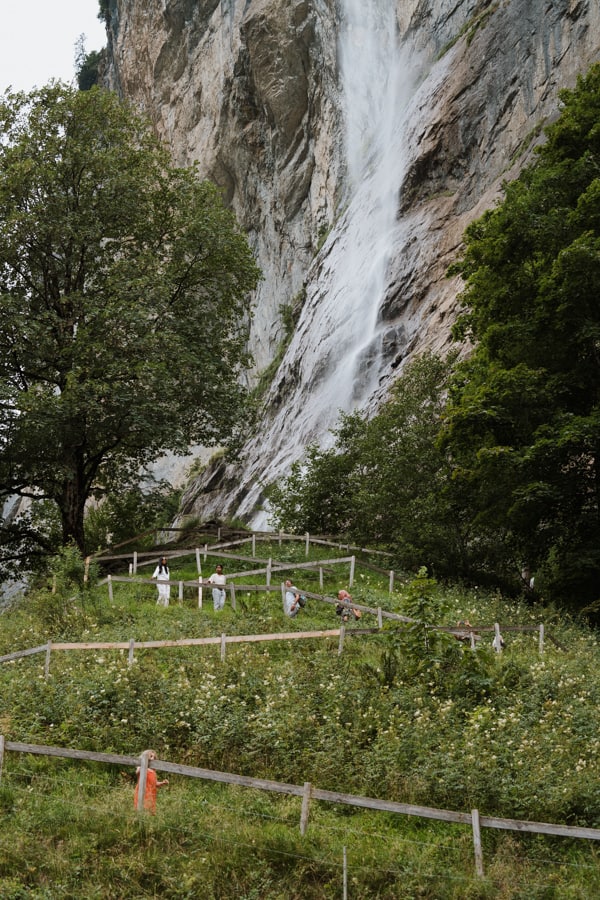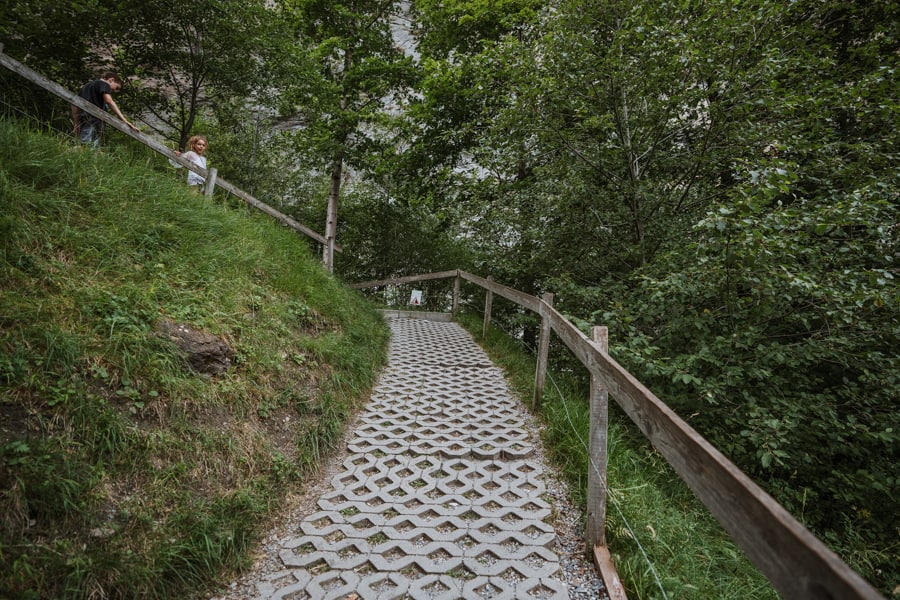 Once you finish with the switchbacks you will walk through a tunnel and go up into the rock of the mountain.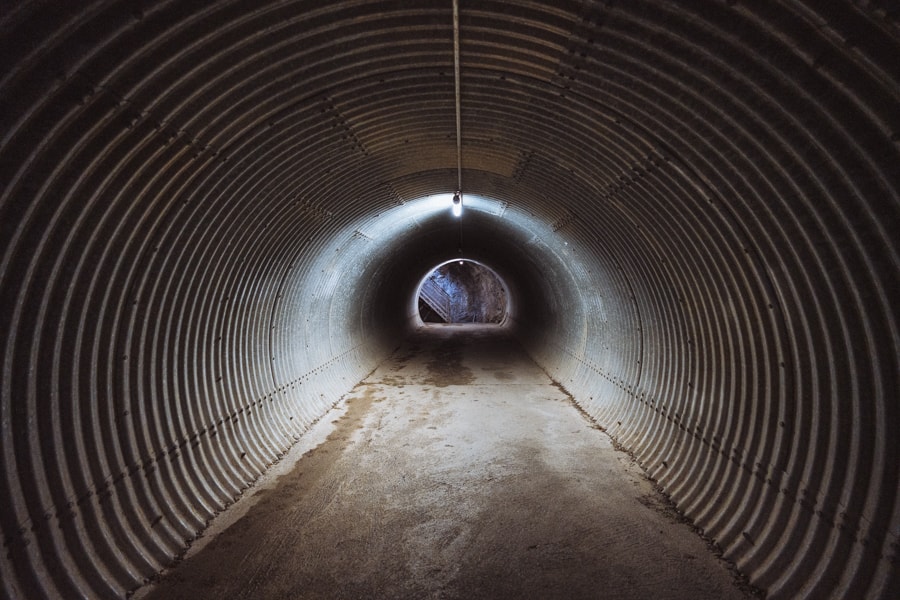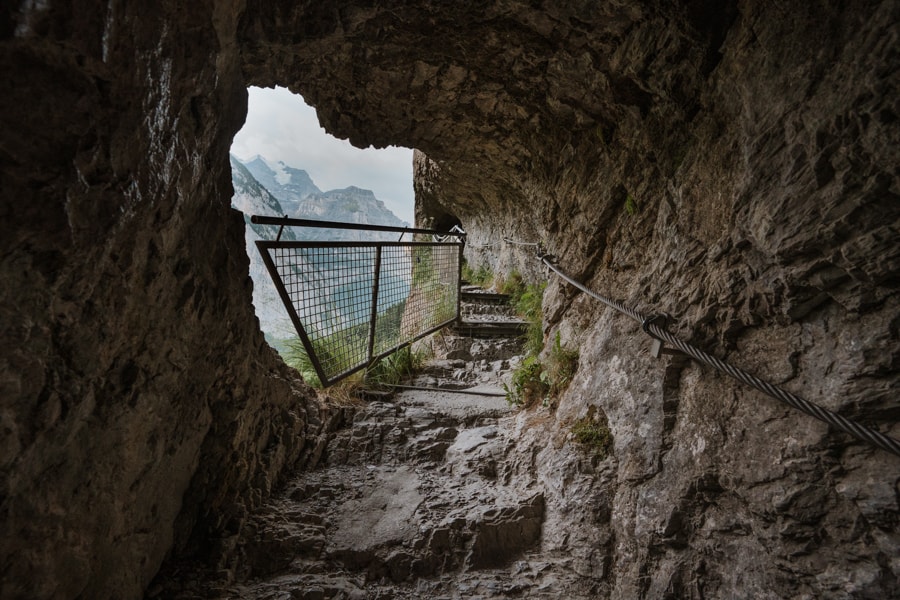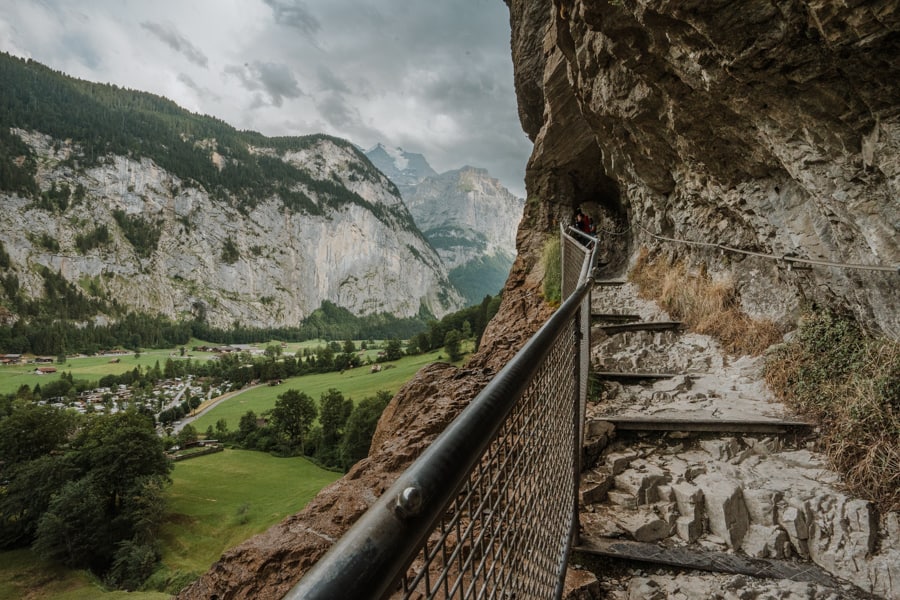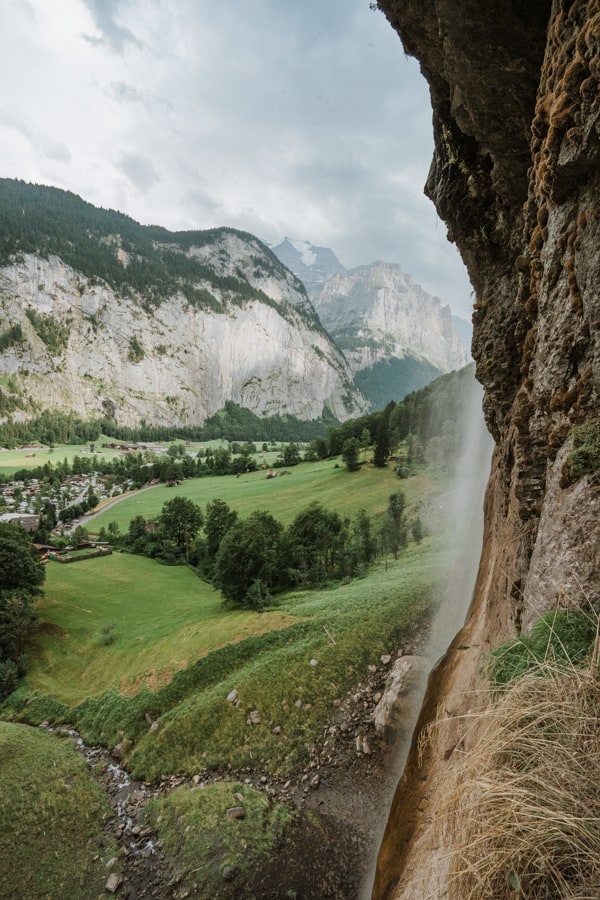 At the end of the hike you will be able to feel the mist coming off the waterfall.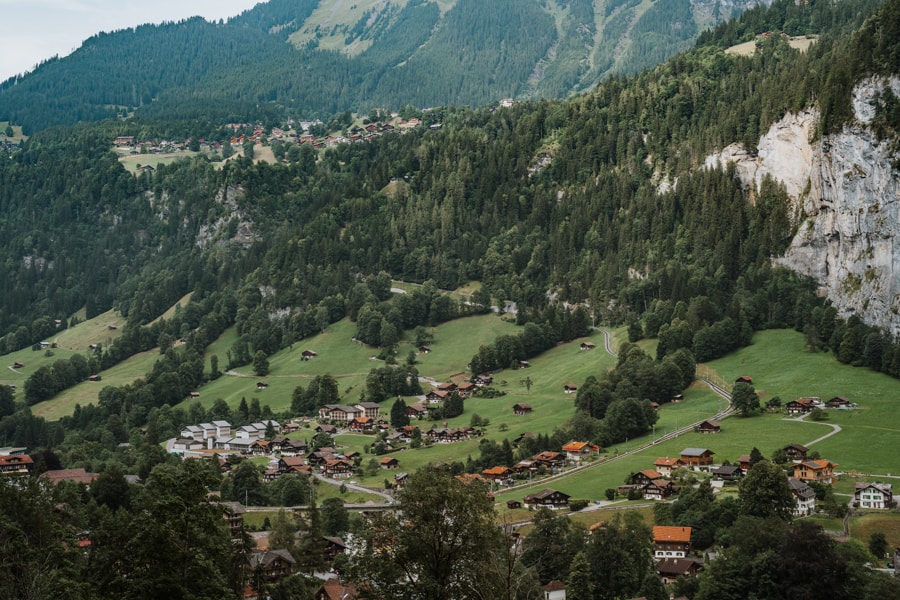 Stay in Hotel Staubbach for the best views
If you want amazing views of the waterfalls and the ability to stay literally 200 feet from the city center Hotel Staubbach is a great option.
Read more hotel Staubbach reviews here.
Another option that will give you incredible views of Staubbach Falls is Staubbach Falls Waterfall Apartments.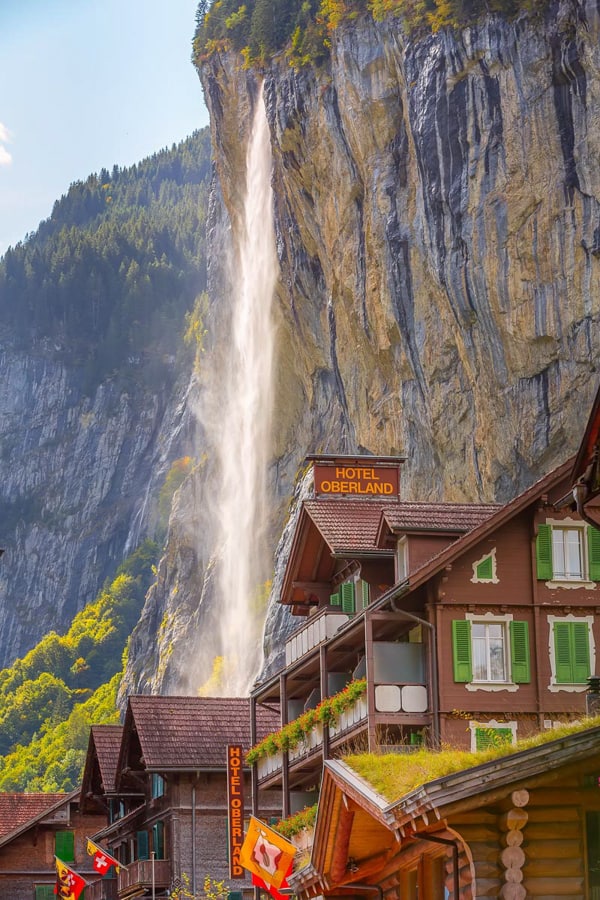 Visiting Switzerland? READ NEXT: