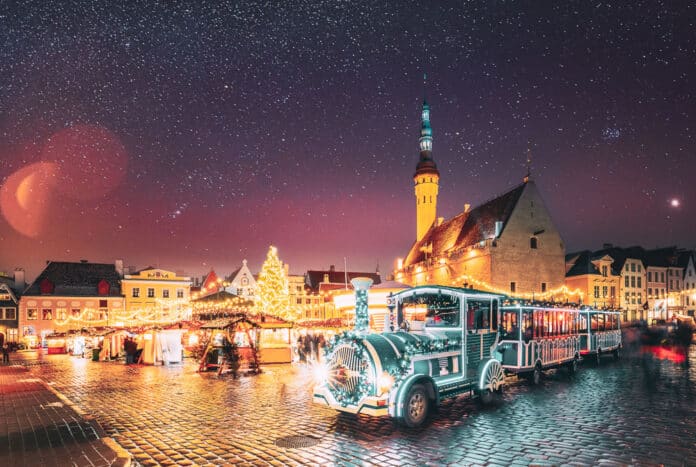 I drone on constantly about how much I love European Christmas markets and how the United States is truly missing the boat with phenomenal ways to celebrate Christmas. I recently visited a Canadian Christmas market in Banff, AB Canada and sadly they weren't quite up to par either.
All across Europe the beginning of December is a truly magical time because Christmas markets begin to open. If you aren't familiar, the typical Christmas market is set up in a downtown square. Local vendors show up to sell unique handmade items with a Christmas theme.
Food vendors show up to sell warm meals and sweet delicacies typically at a fraction of the cost of the actual restaurants.
Many cities decorate the entire square in the Christmas theme while locals often put on free singing and dancing performances. The experience truly is magical.
Christmas in Estonia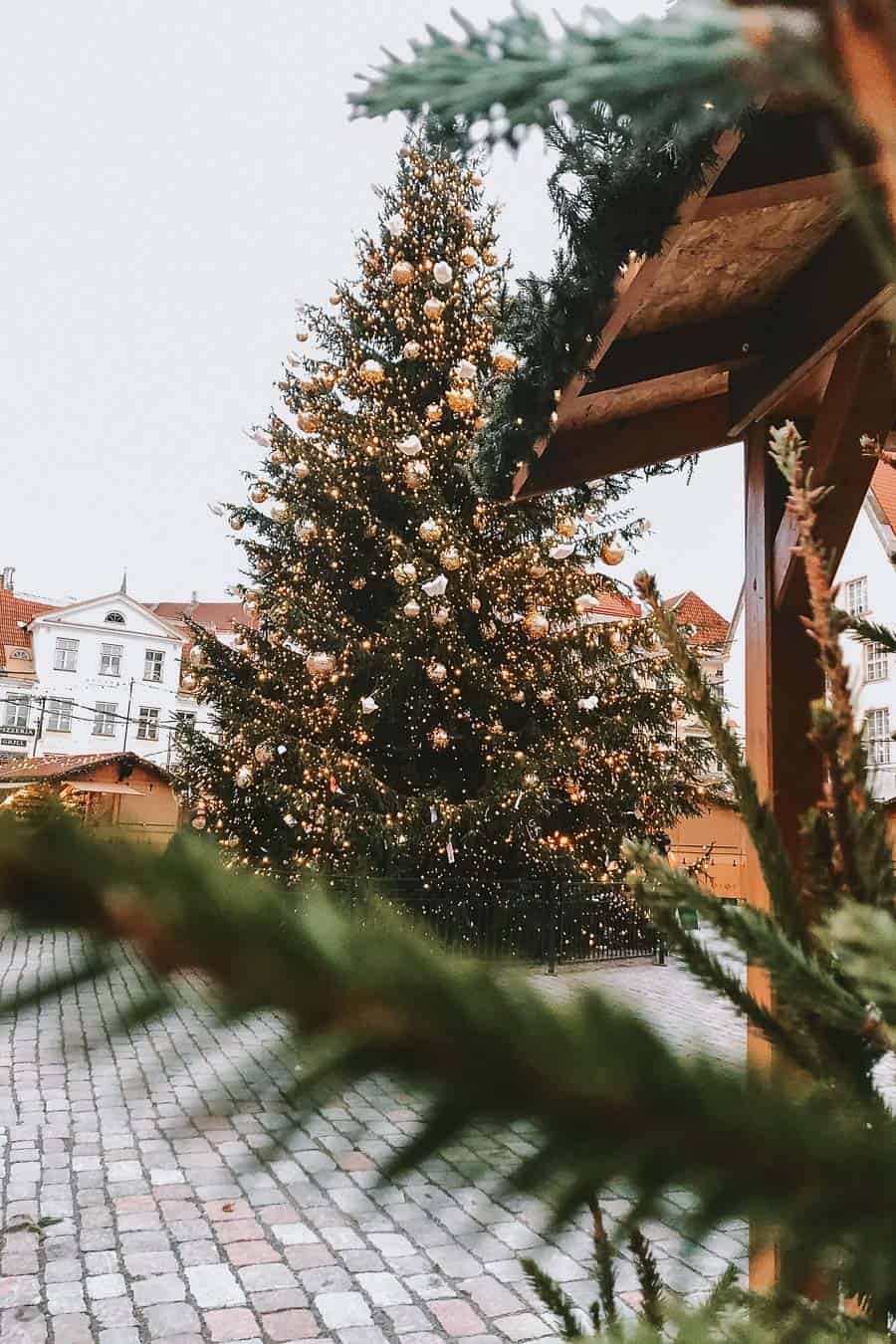 I've now had occasion to visit a handful of Christmas markets on European vacations. I have to say though that Christmas in Estonia was my absolute favorite. I ended up at the Christmas market on accident, but am truly grateful for the experience.
We planned an anniversary trip to Estonia around American Thanksgiving week (end of November). Thankfully our trip extended into early December when the Estonia Christmas markets began to open.
Where to stay: Hotels within walking distance to the Tallinn Christmas Market
We stayed in Old Town Tallinn in the Hotel Telegraaf, Autograph Collection (highly recommended). What we didn't know was that our balcony would back up to the town square where we would have a direct view of the Tallinn Christmas market. We didn't plan to get a piece of Christmas in Estonia, but I 100% enjoyed that we did.
Estonia Christmas Markets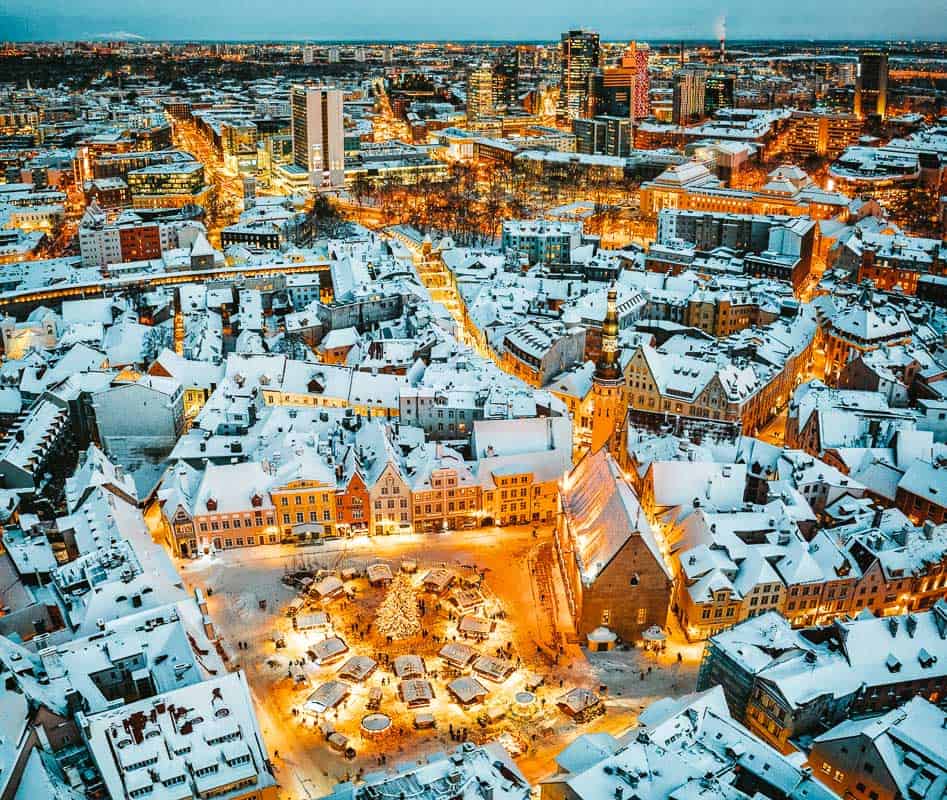 Estonia Christmas markets feel so much more intimate since they aren't as big as many of the others in huge cities. The locals were genuinely pleased to see us there as Americans. While there were a handful of other tourists most of the patrons were locals.
The are free to enter, and typically are open from sunset until around 10 or 11 pm, but make sure to check the local listings before you go.
What to expect at the Tallinn Christmas Market
Below you can read on what to expect at a Christmas market Estonia offers.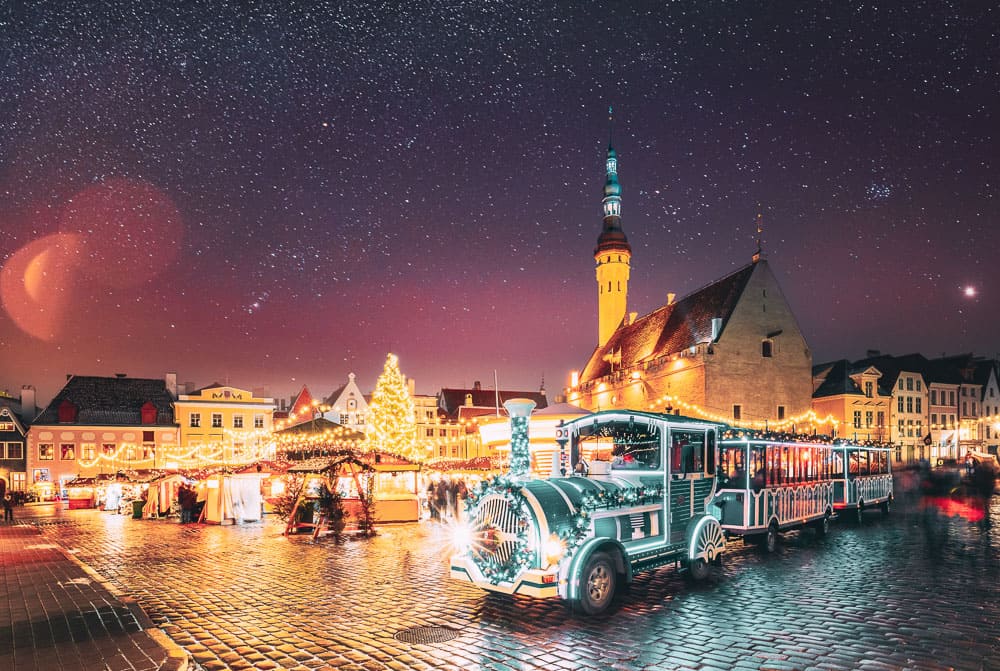 Decorations
I loved the strings of lights that hung between the wooden stalls. Large Christmas trees, stars, other decorations left me in awe. I wanted to spend all of my money on more Christmas ornaments than I have tree space for.
Lots of Christmas Shopping
I loved seeing the local Estonian winter wear for sale at various stalls. While not every local is wearing hand-made knitwear, it was a beautiful style.
Traditional Estonian Christmas Food
Yes, Estonia is quite cold in in the winter, but tons of vendors offer warm foods. My favorite was the chocolate covered waffles.
Singing and Dancing
There was a stage that at various times would have local singing and dancing presentations. This is very fitting for a country that is famous for their singing revolution. Who doesn't love Christmas songs?
Children's Entertainment
You can expect to see a merry-go-round, mini train rides, and other similar types of entertainment for children. The Tallinn Estonia Christmas festivities are definitely family friendly.
More Tips for visiting Estonia's Christmas Markets
Check dates before you go. Dates change year to year.
Dress for a very cold climate. Estonia has very cold winters.
So, are you convinced to visit the Tallinn Estonia Christmas market in Old Town Tallinn yet?