Qatar has been on my bucket list for forever and in 2022 I finally had the chance to go there for a World Cup game.
It was honestly one of the best trips of my life.
See also: 17 Best Things to do in Doha (Qatar)
If you haven't ever planned on visiting Qatar, here are a few of the best things to do in Qatar. (Personally picked by me)
20 Best Things to do in Qatar
Take a tour of the North Side of the Country
Most people that visit Qatar never see the North side of the country.
This tour will make stop at Al Khor, Purple Island – Al Khor Island, Al Zubara Fort and Al Jumail.
If you don't want to deal with the hassle of renting a car and navigating yourself I highly recommend giving this tour a try. This tour will offer you PRIVATE transportation with air conditioning, bottle water and coffee or tea.
You have options to be picked up at the airport, your hotel, or current location.
Cancellation policy – You are able to cancel up until 24 hours before the tour.
Book your tour: Private Tour of Northern Qatar
Explore Al Zubara Fort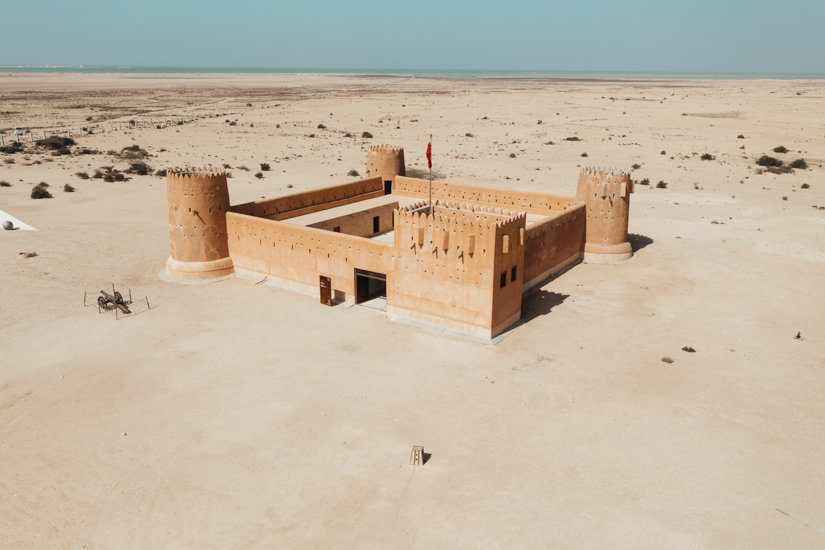 Book your tour: Private Tour of Northern Qatar
Khor Al-Adaid – Inland sea Doha
Just a 40 minute drive form Doha, Khor Al-Adaid is one of the best places to visit in Qatar.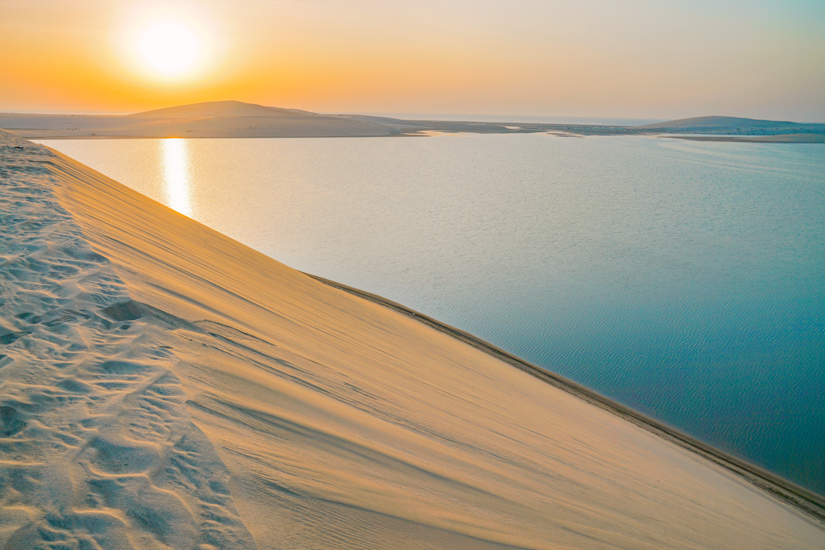 Road to FIFA with City Attraction Tour
We actually had the chance to go to the World Cup in Qatar in 2022. It was incredible!! I highly recommend booking a tour to see some of the most impressive and unique stadiums of your life, like this one that is built like it is a desert tent.
With the tent city based in Al Khor, it is also based in one of the city's that is holding World Cup matches – including England's game against the United States.
Book your tour: Road to Fifa with City Attraction Tour
Another private tour that comes highly recommended is the FIFA 2022 World Cup Stadiums Tour in Qatar.
With this tour option you will visit Qatar's largest, most culturally rich and unique stadiums – Qatar FIFA World Cup 2022 Stadiums. Including Al Bayt Stadium, Lusail Stadium, Al Janoub Stadium, Ahmad Bin Ali Stadium, Khalifa International Stadium, Education City Stadium, Stadium 974, Al Thumama Stadium – all spread around different cities.
Sealine Beach, Mesaieed
Go shopping at Souk Waqif
Book your tour: Private Market Shopping Tour in Doha – Souk Waqif or Al Wakra (Hotel pickup included)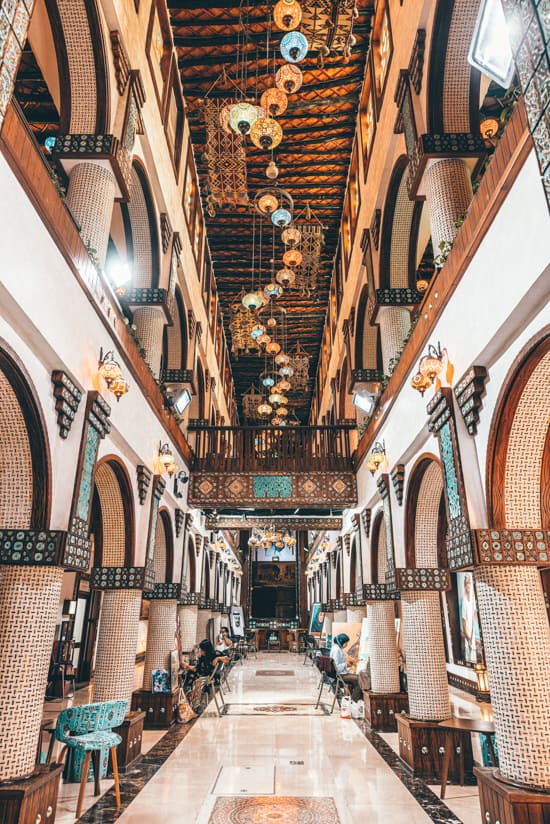 Fuwairit Beach
Dune safari / dune bashing
Purple island Qatar
Located in the northeast of Qatar, Bin Ghannam Island, popularly known as Purple Island, is a must-visit spot. An hour's drive from Doha, near Al Khor city, the island is famous for its natural beauty, exotic flora and fauna, and is ideal for a day trip for the whole family.
Book your purple island kayaking tour here.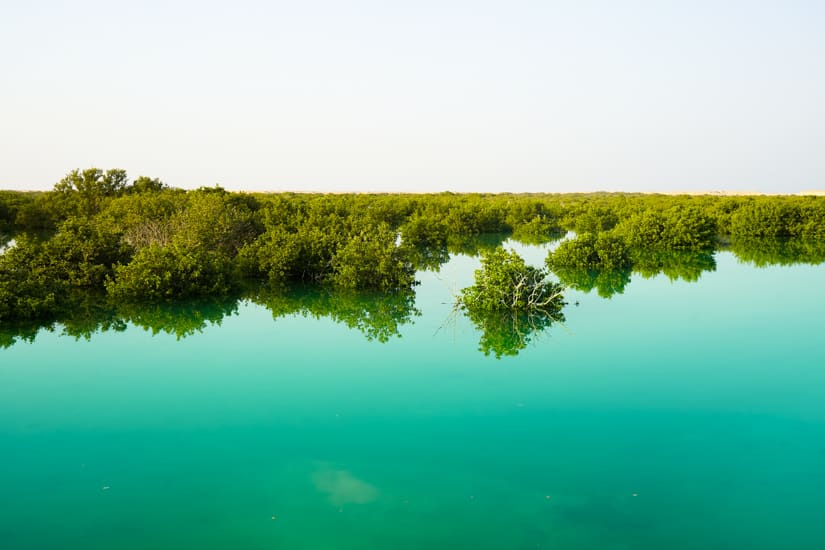 Al Thakira Mangroves
Book your tour: Purple Island Kayaking Adventure
Explore the Al Jumail Ruins
Old Ruins Beach Qatar
Old ruins beach (Also known as Al Mafjar) is a public beach in Doha.
See the Majestic Arabian Oryx
The Arabian Oryx is Qatar's national animal.
This majestic animal, which was saved from extinction in the 1970s by zoos and reserves, is the national animal of Qatar. You might have spotted the oryx on the Qatar Airways logo, or, if you're a sports fan, you might recall that an oryx named Orry was the mascot for the 2006 Asian games in Doha.
Zekreet Village
An antique Arabic village nestled behind a canyon in the desert of the Zekreet. Also known as Film City.
Ras Brouq resreve
Located near Zekreet in Qatar.
Watch robots race camels
Yes, you heard that right. Robots actually race camels in Qatar. (See photo below)
Camel racing is hugely popular in Qatar, with races taking place at Al Shahaniya Camel Racing Track between October and February every year.
Originally, children would be used as jockeys for the camels, but robots have been used instead since 2004 for health and safety reasons. The robots are controlled remotely by the camel herders who often drive alongside the track.