Best Things to see in Washington, DC
The National Mall is probably not the expected type of area that comes to mind when you first hear the name. It is not a typical mall at all (I didn't see a single shoe store there), but rather is constituted by tons of United States government buildings, historical monuments, and museums.
Depending on who you ask, the term National Mall can include or not include certain things, but for general purposes, just think of it as the hot spot for all the big tourist grabs in the DC area.
Make sure you have a copy of this map with you when you visit, it will save you a lot of time and save you from having to re-trace steps.
Many people avoid visiting the capital of the United States, Washington DC because they feel like government is boring or because politics are divisive (especially today). Regardless, DC is a cool trip you should consider taking.
DC is a place where the tourist hot spots are so compelling that the locals are even willing to revisit some of the most popular ones. A ton of the must see sites are walk-able or only a quick Uber ride away. This is a good thing because as amazing as DC is, the traffic and parking are horrific.
With DC having so much to see, it is impossible to cover everything in one post. This post includes some of the most popular and most iconic sites that one should consider on their first trip to the District.
Getting a flight to DC isn't too difficult because there are 3 major airports you can compare fares to. Most people know about Dulles and Reagan airports, but Baltimore is only a quick train ride after landing away as well.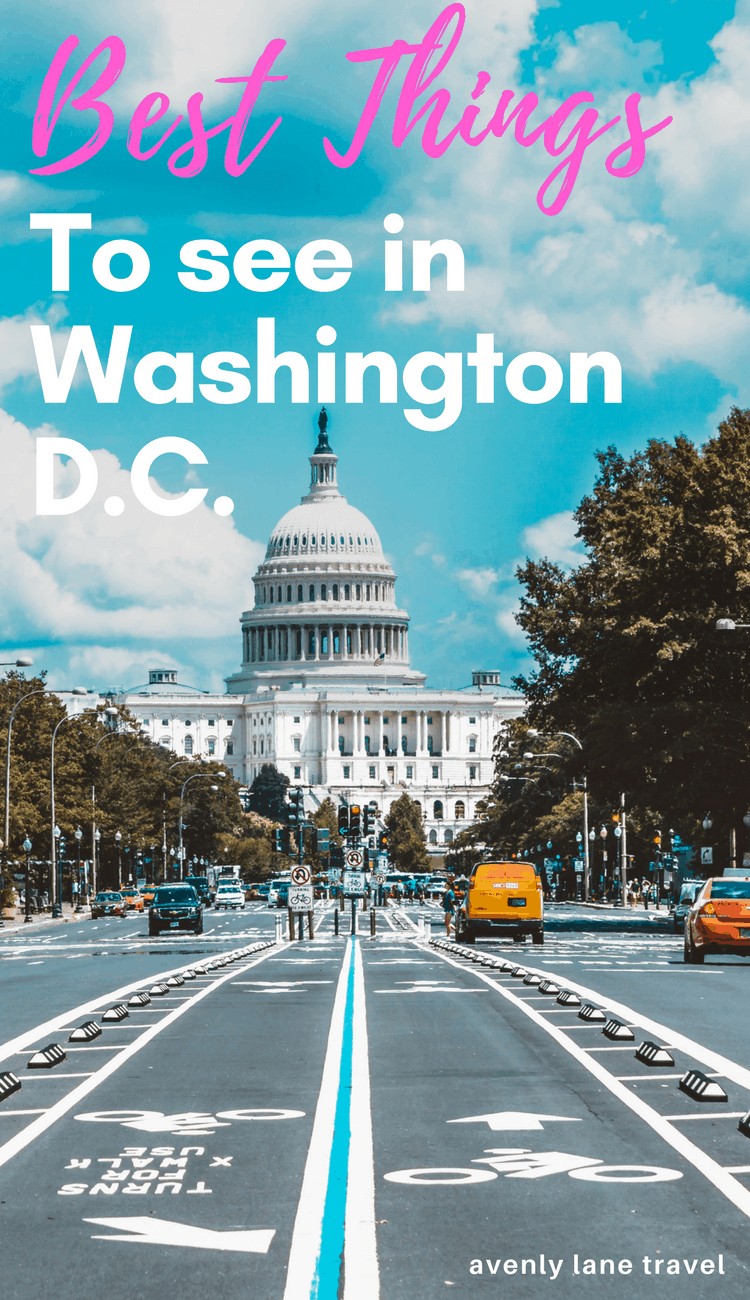 The things to see at the National Mall are…
1. Abraham Lincoln Memorial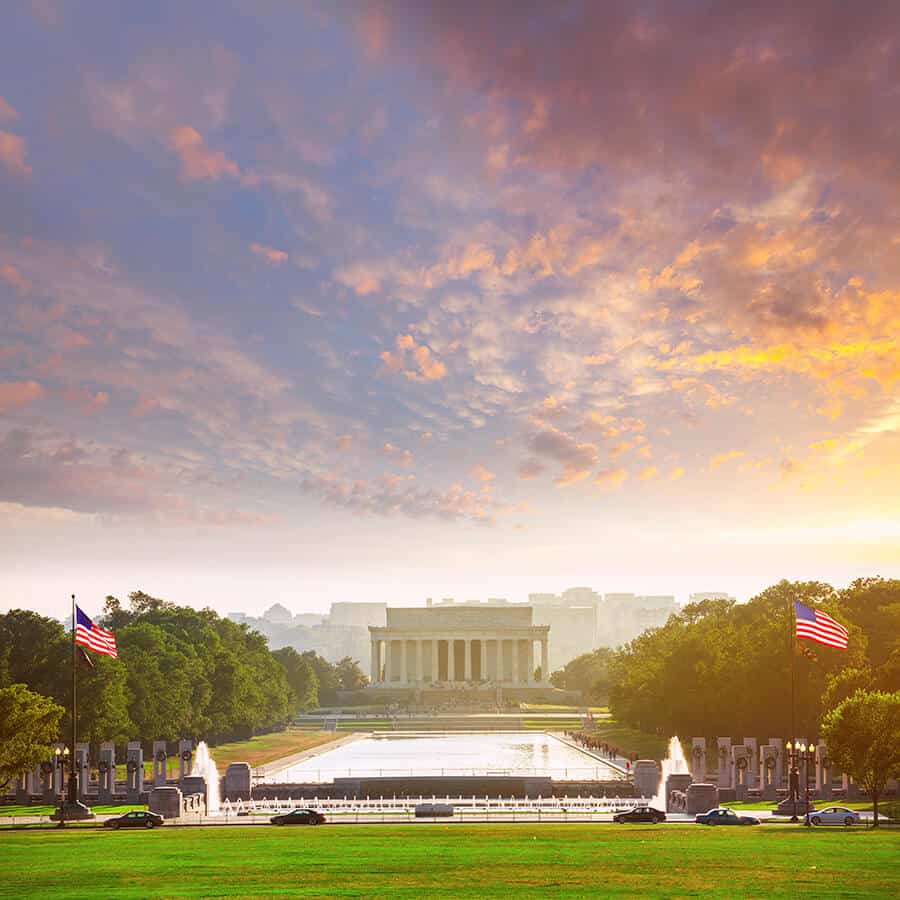 For those of you that don't know, Abraham Lincoln was the 16th president of the United States. He is the one that issued the Emancipation Proclamation which finally freed the slaves and helped lead America through the Civil War. This Memorial was also the site of Martin Luther King's "I Have a Dream Speech". This Greek style edifice has a huge statue of Lincoln sitting in a chair positioned right in the middle. It super powerful; thankfully viewing this is easy as it is free and open 24 hours a day.
Book your tour: Washington DC in One Day: Guided Sightseeing Tour
2. Washington Monument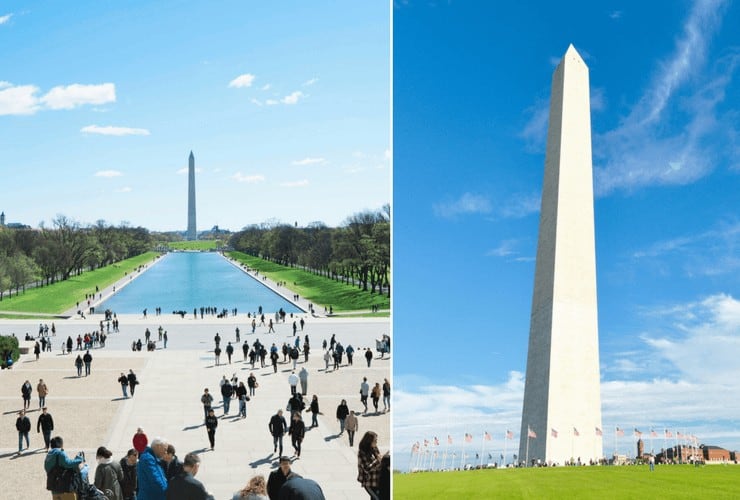 This gigantic obelisk was built to commemorate George Washington (many people just think it commemorates the nation's Capital). George Washington was the United States' 1st president, and led the army to help make the USA its own country.
This monument is almost directly east of the Lincoln Memorial, and you will pass by the beautiful reflecting pool on your way there. It is the world's tallest stone structure, and the world's tallest obelisk standing 554 feet. It was the tallest man-made structure in the world when it was constructed in 1888, but now that title is held by the Burj Khalifa in Dubai.
3. Capitol Building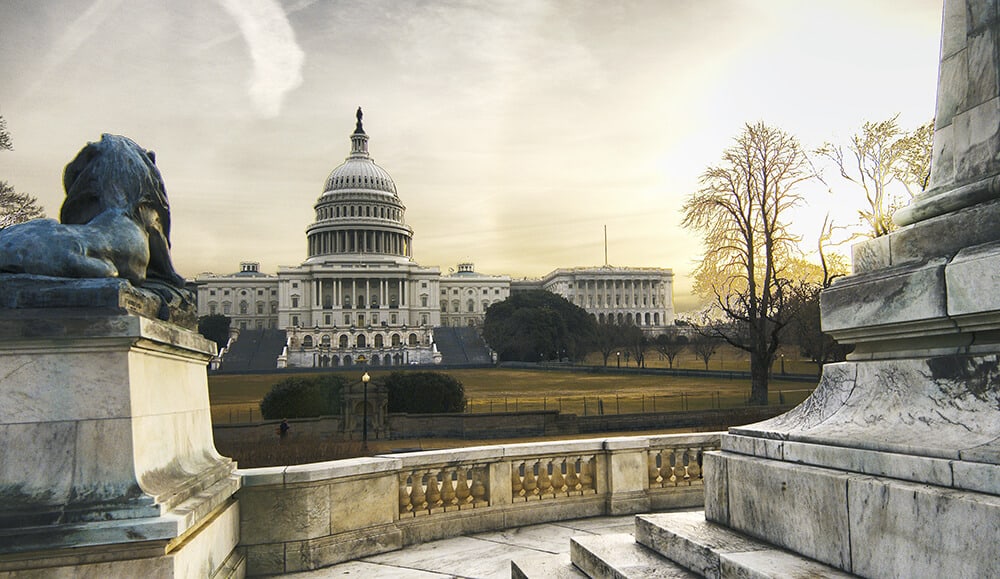 In movies this building always seems to get blown up by terrorists or attacked by aliens, but worry not as it is still standing beautiful and strong today (in fact it is just finishing another remodel). This building houses the two parts of Congress, the Senate and the House Representatives, where our new laws are drafted and debated on.
4. The White House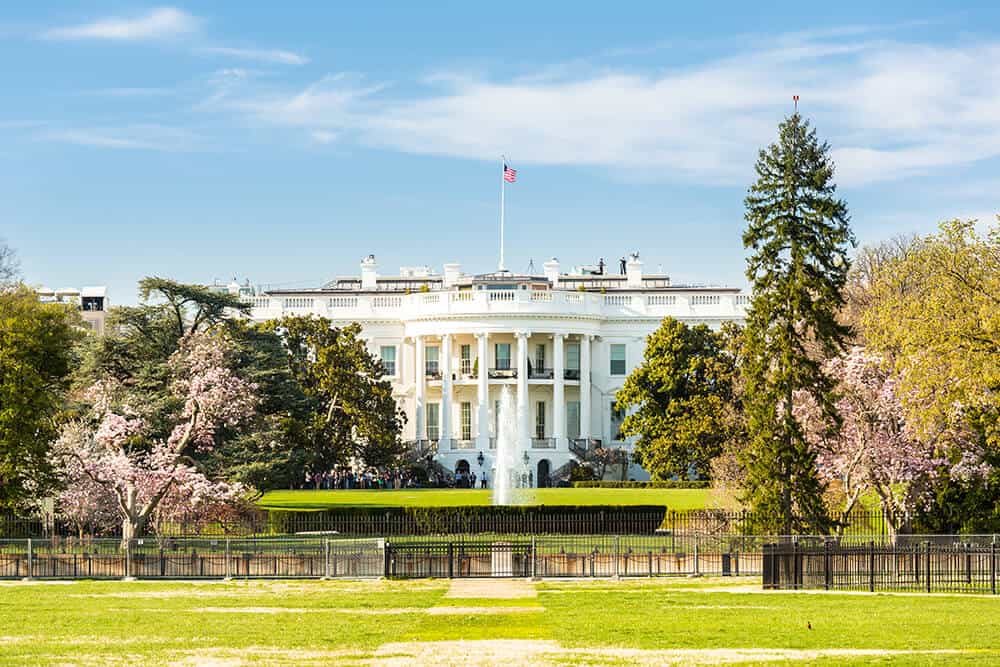 The official residence of the POTUS (President of the United States). It is located at 1600 Pennsylvania Avenue (and yes, for you foreigners like my husband Pennsylvania is also a state that is not that close to DC). Many people don't know that this isn't just a residence, but serves as an office building for a lot of the executive branch of government. Tours are available, but make sure to schedule them in advance so you can make sure to get in. The house is 6 stories tall, 55,000 SF, and even has its own bowling alley.
5. See the Cherry Blossoms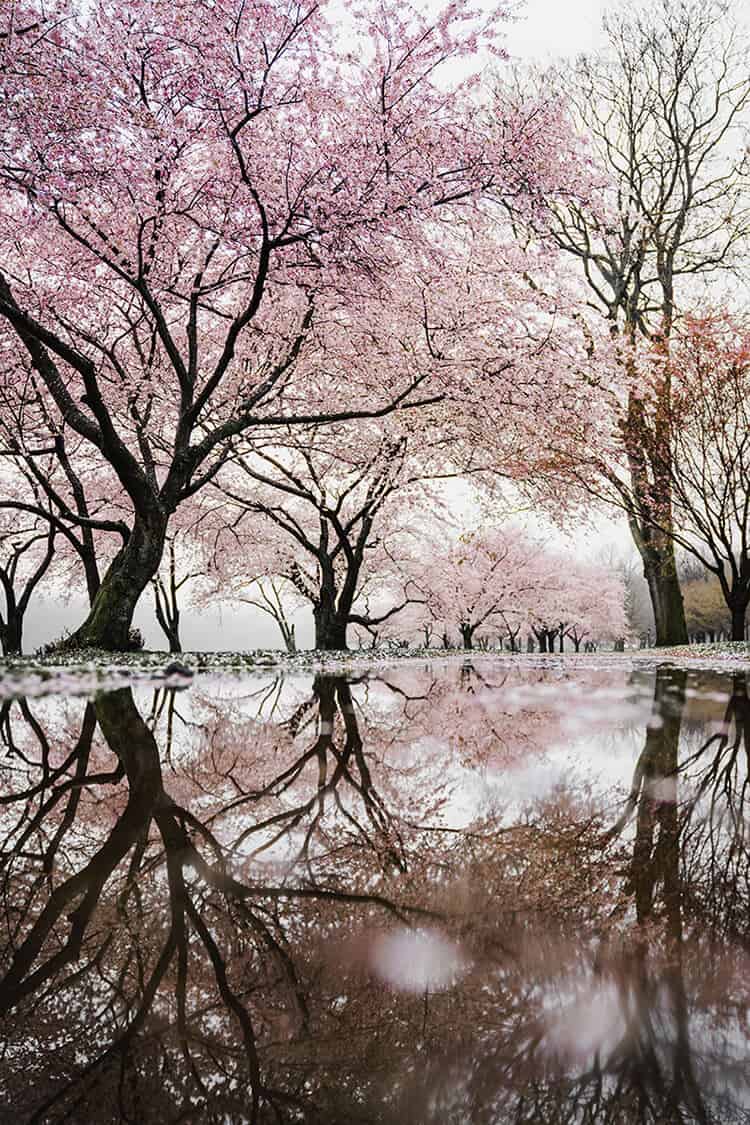 Many people don't know, but the famous DC cherry blossom trees were actually a gift given to the United States by Japan in 1912. The gift was to help keep the friendship growing between the two countries (yes, people were actively chopping them down because they were angry at Japan during WWII) and today there are tons of cherry blossom trees all over town. They tend to bloom in April, so if you can plan your trip to be there then, you will not be disappointed.
6. Vietnam Veterans Memorial
This memorial honors the service members that died in the Vietnam War. The most well-known and powerful part of the memorial is the dark gabbro rock wall that has the name of every service member that died etched into it. There are actually two other parts to this memorial as well. There are bronze statues of three servicemen, and the Vietnam Women's Memorial that commemorates the service of women in a statue of three women tending to a wounded soldier.
7. Korean War Veterans Memorial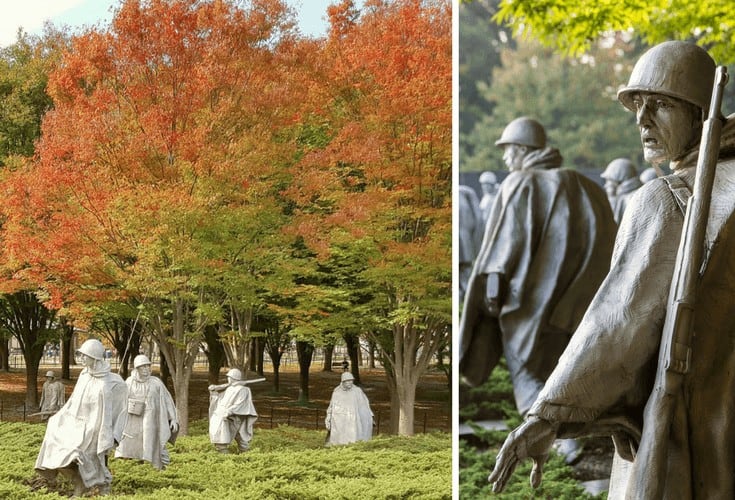 This is another site at the National Mall, and is a part that really stood out to me. It is made up of 19 larger than life stainless steel soldier statues. The statues are intense, and really do give you a sense of the dedication of our country's servicemen. There is also a large mural showing another platoon of soldiers.
Book your tour: DC At Dusk Guided Night Tour
8. Jefferson Memorial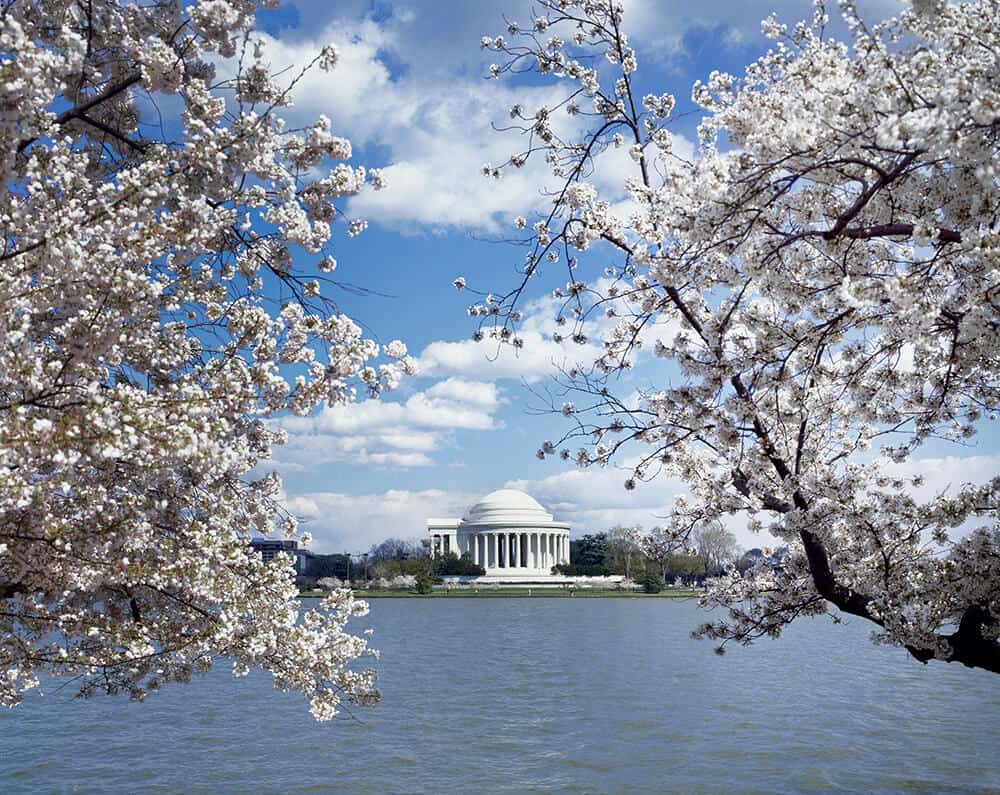 This memorial is dedicated to Thomas Jefferson, one of America's founding fathers. Jefferson was the main drafter of the Declaration of Independence, the third POTUS, and hugely influential in the formation of US foreign policy. This beautiful white marble building sits right on the water, and is especially serene when lit up at night. Inside there is a large bronze statue of Thomas Jefferson.
Book your tour: Washington DC Monuments by Moonlight Tour by Trolley
9. LDS Temple (not at the National Mall)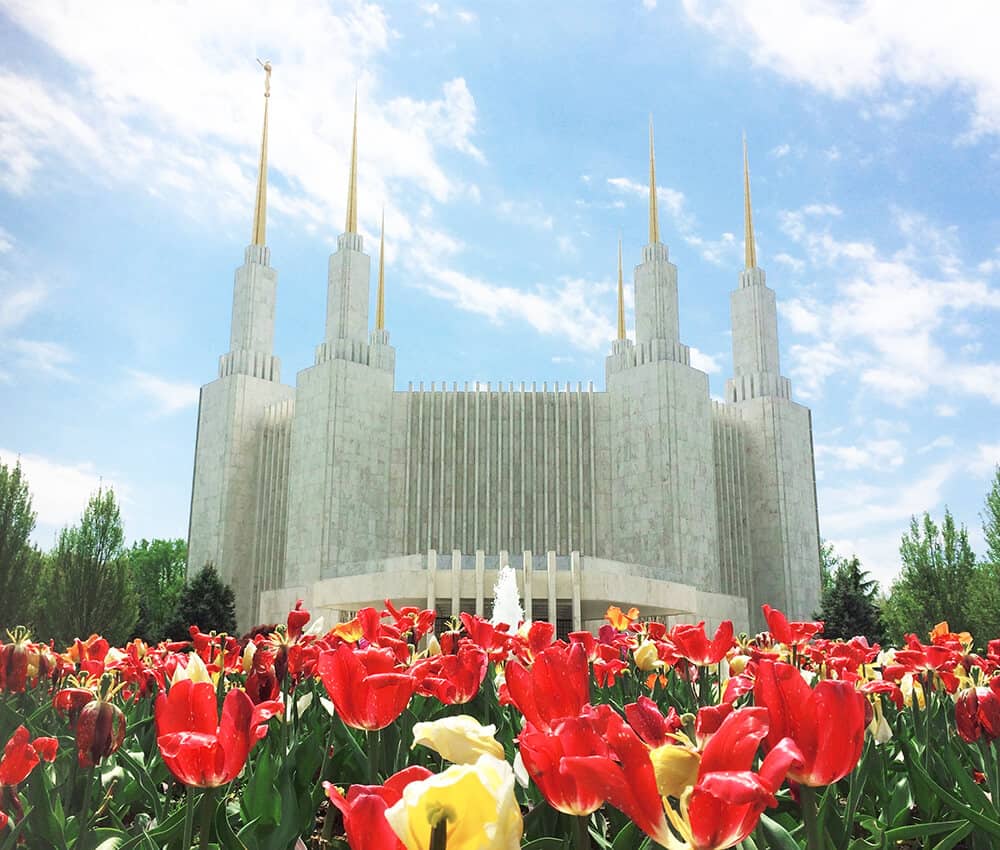 This is not a national monument, or on attraction that many would think of visiting at all, but when driving down the Capital Beltway in DC it is impossible to miss! The building sits on top of a hill looks like it is floating above the city. It is so prominent that it is often used in traffic reports since everyone knows exactly where it is. Only active LDS members can go inside, but there are free tours of the grounds and a visitor's center where anyone can go inside and learn about LDS beliefs.
10. Tidal Basin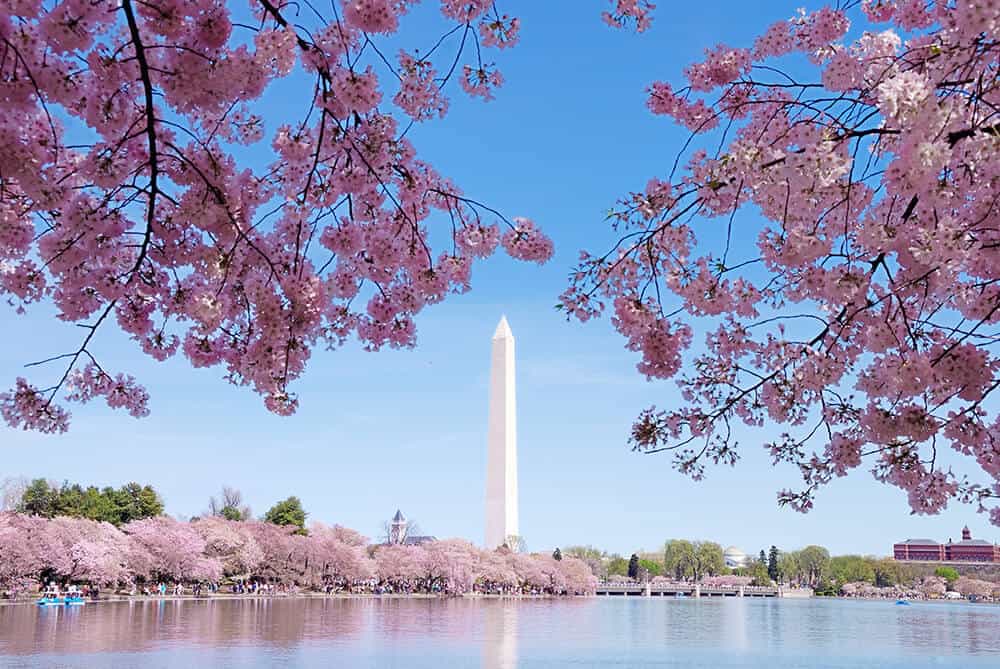 This man made reservoir makes a lot of DC's monuments look even better. The edge of the water is close to a number of the monuments; having the water close seems to make everything more peaceful. Tidal Basin is probably most well known as the spot where tons of people rent paddle boats to paddle around and get close to the sites. If the weather is compliant, I definitely recommend renting a paddle boat.
11. National Museum of Natural History
This museum is often called "the Smithsonian", but the term Smithsonian is actually from the Smithsonian Institution. The Smithsonian Institution is a group of museums administered by the United States government. The Smithsonian Institution has 11 museums in the National Mall alone. The National Museum of Natural History is the biggest in DC, and third most visited museum in the world! There seem to be a million different exhibits there, but my favorites are the dinosaur and rare gem exhibits.
What would you add to the list of the top things to in Washington DC?