Growing up my dream travel destination was always Iceland! Though it seems random, whenever someone would ask me where I would go if I could go anywhere in the world,  "ICELAND" was always my immediate response.  It always seemed like a random dream, and not like a place I would actually get to go.  Thankfully when I got married my husband insisted on taking me to Iceland for our honeymoon!  It was such an incredible trip and I honestly can't wait to go again.
To say I was unprepared for my trip would be an understatement, haha!  I was new to traveling and did not do an appropriate amount of pre-trip "leg work" (especially for a trip abroad in the middle of winter).
The only shoes I brought were my $20 Target riding boots, which were not waterproof at all!  Hopefully this post gives you some guidance that I didn't get before I went, so you wont make the same mistakes that I did.
Here is what you can expect when traveling to Iceland in the winter
Visiting Iceland in December
We went at the beginning of December and surprisingly the weather wasn't too bad.  I thought it was going to be a lot colder, after all it is called ICEland right?  Conveniently the island lies in the path of the North Atlantic Current, which means the temperature is generally much more moderate than you would expect for an island just south of the Arctic Circle.
Did you know that Iceland in the winter is often not even as cold as New York?
As long as you dress properly and come prepared with extra layers the cold shouldn't be an issue.  Be sure to pack waterproof shoes and coats as it will probably be wet and windy.
You can expect the temperature to be between 32-40 degrees F on the southern part of the island (where you will most likely be).
With all that in mind, here is what you should pack for your trip to Iceland!
Note – Links are updated regularly so everything should be in stock
What to Wear in Iceland in the Winter
The Best Coat For Iceland
Having a coat in the winter is obvious, but you do want to make sure you bring at least one that is waterproof.  This North Face Arctic Parka Jacket is amazing and stylish! 
As I mentioned above the weather is in a state of constant flux, and no matter what time of year you are there you are most likely going to run into some sort of crazy weather seemingly coming out of no where (snow, rain, hail, and wind).  If you are prepared, it won't be a problem.
Shop my Favorite Coats for Iceland on Amazon
Price: $200's (Varies depending on color)
Check prices here.
Price: Check prices here. (Varies depending on size & color)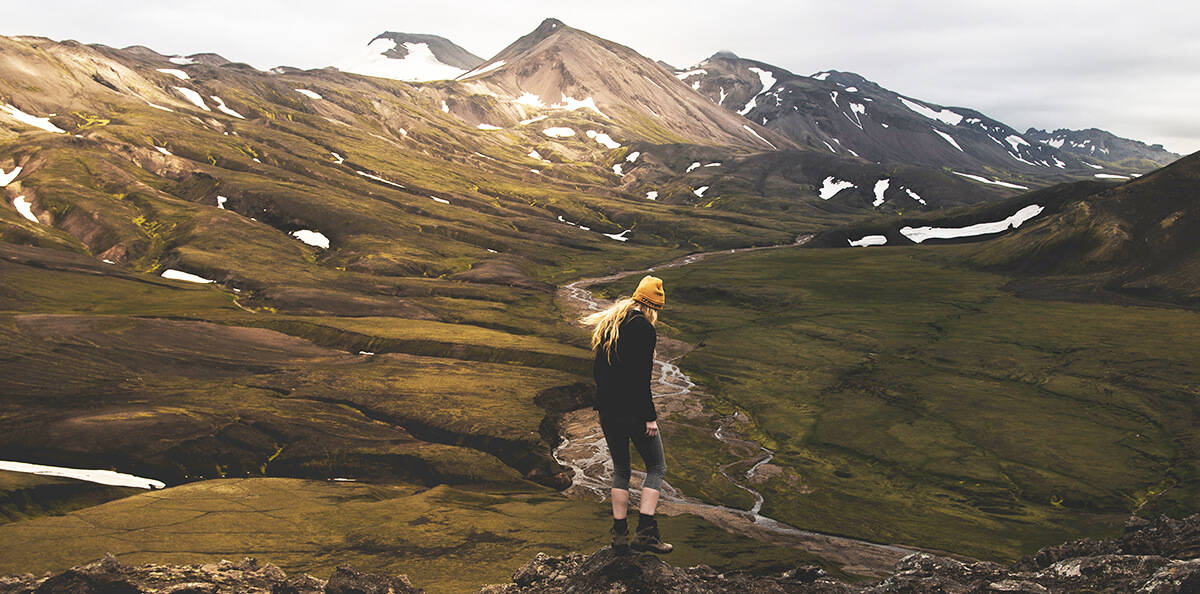 Iceland Clothing
Having a few layers on in Iceland will save you a lot of discomfort if the weather changes unpredictably (which it will).  You want to make sure you have some thermals, light weight long sleeve shirts, a fleece or some kind of sweatshirt you can wear under your coat.

For pants I wore fleece lined leggings and jeans the whole time.  You can add additional layers or snow pants if you are going to be glacier climbing or hiking.
The fleece lined leggings were AMAZING to have on this trip.  Not just warm, but so comfy too!
Trust me, you will be glad you brought layers.
Shop My Favorite Layering Options on Amazon
The Best Boots for Iceland in the Winter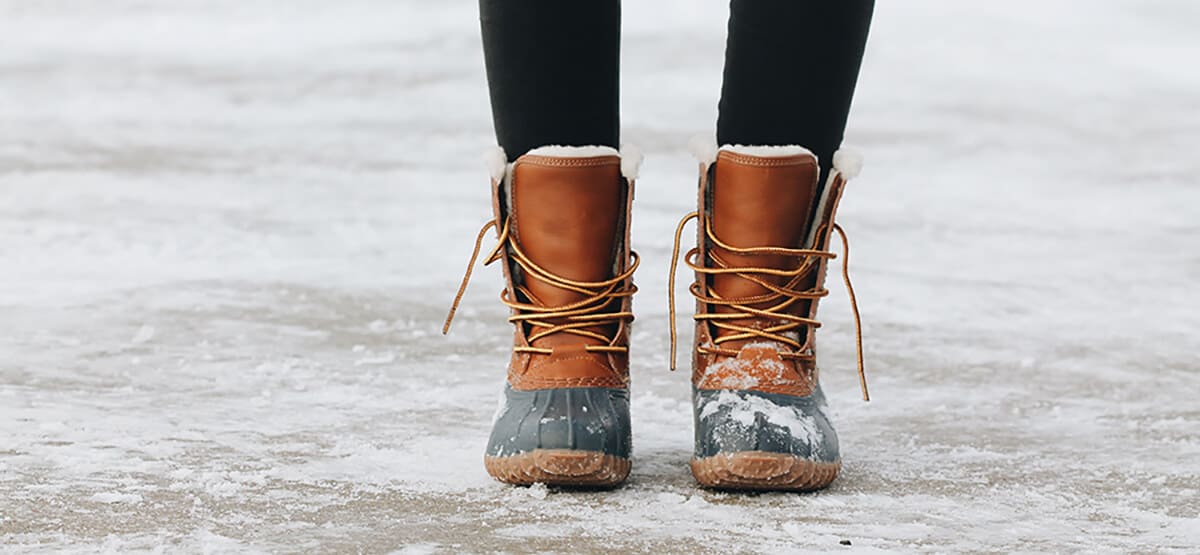 Trust me when I say you want waterproof boots in Iceland.  Especially during the winter, the chances of you running into wet weather is extremely high.  We had rain, snow, and hail pretty much every day we were there (this wasn't abnormal either).  Let's just say the Target riding boots I wore did not get the job done.
Even if it isn't raining or snowing, there are so many waterfalls you will want to go see that require a walk through puddles and small streams.  Everything I listed above is waterproof (even the hiking boots).
Sorel
is my favorite brand when it comes to winter boots.  They have a large selection, reasonable prices, and they are warm and comfy.
I linked some of my favorite Sorel boots below you can check out on Amazon. 
Christmas couldn't come sooner this year! Haha!
Shop my favorite top rated boots on Amazon
You shouldn't worry too much about whether your boots go up to your ankle or higher as either should be fine.  Ankle boots or knee or even mid-calf boots all work pretty well.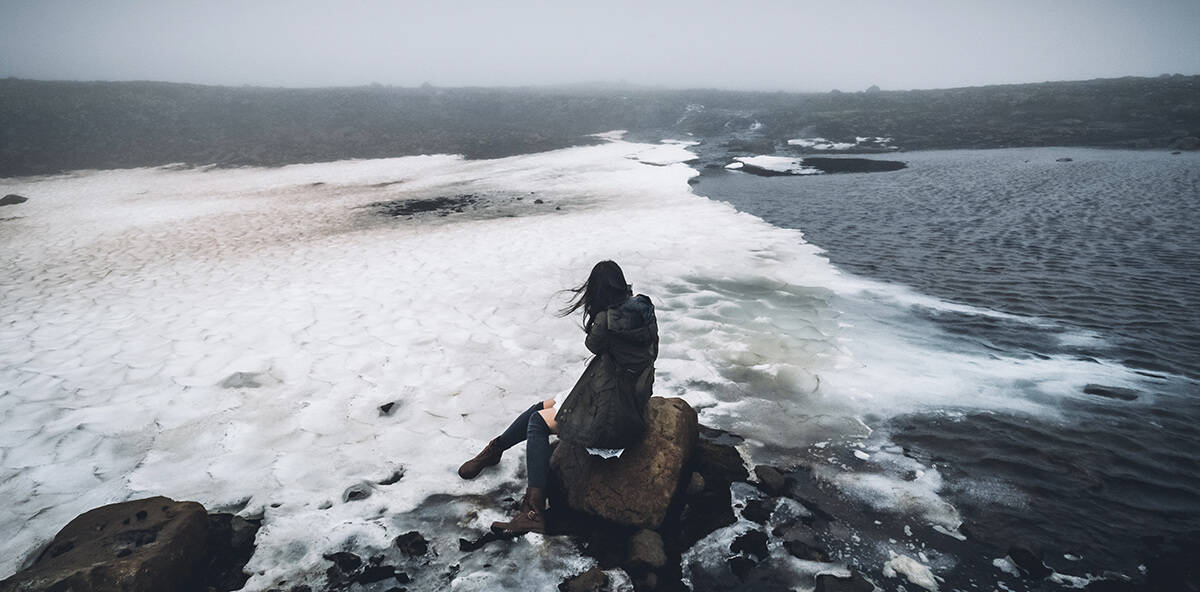 Accessories are pretty self explanatory.  If you are doing more of the adventure stuff (Glacier hiking, climbing, exploring ice caves etc.) then you will want to make sure you bring a nicer pair of gloves that can handle the snow like these.  If you don't plan on doing any of that then a cheaper pair would do just fine.
A cute hat is convenient not only for the weather, but if you are anything like me then you don't feel like doing your hair on vacation, but still want to look cute in photos.  Wake up, throw on a hat and you are good to go!
Winter hat (this one is fleece lined!).  I also really like this one here, it is a slouchy style hat and comes in a ton of different color options.
Warm scarf.  I always like to bring a couple scarves for photos. ?
Touch screen gloves.  There is nothing more annoying than having to continually take off your gloves so that you can use your phone to take pictures or videos.  It's because of that that these touch screen gloves are my favorite.  (I linked 2 different pairs I love.)
Warm socks I have been loving these Heat Holder socks.
When you think of packing for a trip to Iceland "what swimsuit should I bring?" is probably not your first thought, especially if you are traveling in the winter. You may not be packing a swimsuit for the sunny and warm beaches, but you will need one for the endless and incredible hot springs you find scattered all over the island.  There is nothing better than being out in the cold all day and then jumping into a warm relaxing hot spring (for as long as you can stand to).  I linked some of the cutest and up to date swimsuits below (Links are updated regularly so everything should be in stock).
Shop some of my favorite top rated swimsuits on Amazon
And yes, Amazon actually has some really great swimsuits for super cheap!  I just recommend reading the reviews before buying to make sure you get the sizing right, etc.
What Gear & Tech to Bring to Iceland
If you are anything like me, then you probably have been looking forward to an Iceland trip for a long time.  The last thing you want is to get there is realize you didn't bring the proper camera gear.
This happened to me;  I ordered a nice tripod from Amazon right before our trip, and only when packing my carry-on bag (we only ever bring carry-on's on trips) did I realize it didn't fit.
Luckily, I did have this smaller tripod that ended up working incredibly well!  It comes with a bluetooth remote so you can take as many photos as you want.  This keeps you from having to run back and forth to reset the timer.
Phone cameras keep getting better and better every year!  Unless you are super into photography or don't have a phone that takes good photos, you honestly won't even need a fancy camera.

However, if you looking for something that gives you more options than a camera phone, we recommend and currently use the Fujifilm XT1 Mirrorless Camera
.  It is a lot smaller than a DSLR (major bonus when traveling).  It is water resistant, and there are a number of water resistant lenses available.  This really comes in handy when it starts to snow, or rain, or when you are trying to get a photo of a waterfall and it's super misty.  If it is pouring rain, then you will definitely want to cover it up.  
Note – Fujifilm recently released a newer model of the Fujifilm XT1, the XT2.  This is great because now you can get the XT1 for a lot less than we paid!  I'm still really happy with the XT1, so I haven't looked into upgrading, so I am not sure how it compares.  Let me know if you have it in the comments below!   
Our Fujinon lenses
18-55 mm Kit lens

–  Great for everyday use and way better than most kit lenses out there.  

Tip – If you buy it with the camera

, you can get it a lot cheaper.

56 mm lens – This one is great for portraits, fashion, & food photography, etc.  It will give you that blurry background that gives your photos a 'professional' look.  It is a little bit more expensive, but it is my favorite lens!  If you are looking for a cheaper alternative, I recommend the Fujinon 35mm lens

.

Tip – If you are new to photography and not sure what lens will give you the look you want, I recommend checking out the Amazon reviews.  They have a super useful photo section in the reviews that shows you exactly what the lens can do.
Other gear & tech we use
Hover over the image to pin it for later!  
Thank you so much for sharing.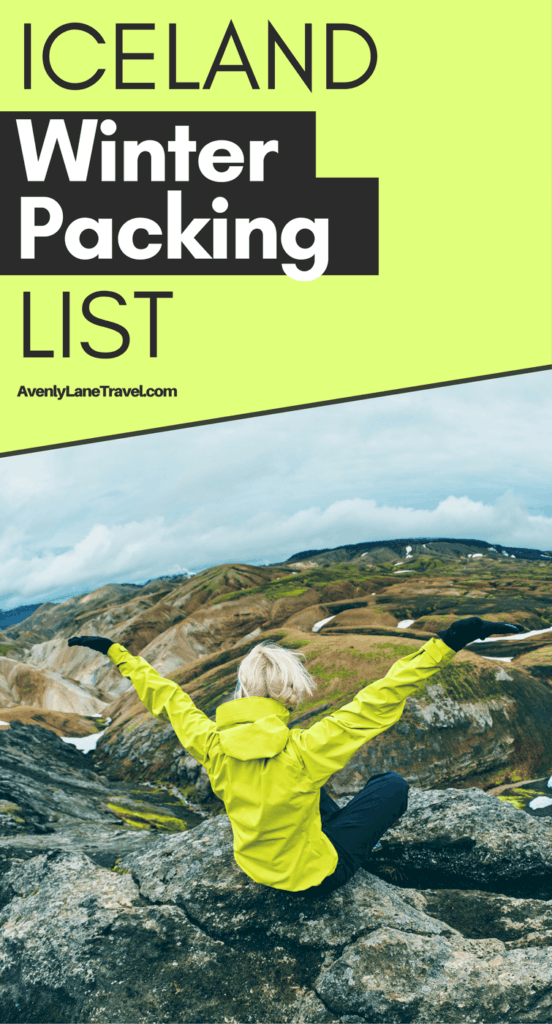 Want to read more on Iceland?!  Here are some of our most popular posts.