My husband recently had a business trip that took him to Savannah, so even though I didn't go because of my health (read more about it here), I forced him to gather information for this post.
Even though Savannah is a Southern tourist hot spot, it unfortunately doesn't seem to get as much attention as New Orleans. The cities have similarities, but where New Orleans can sometimes be known for its debauchery, Savannah residents still overflow with class.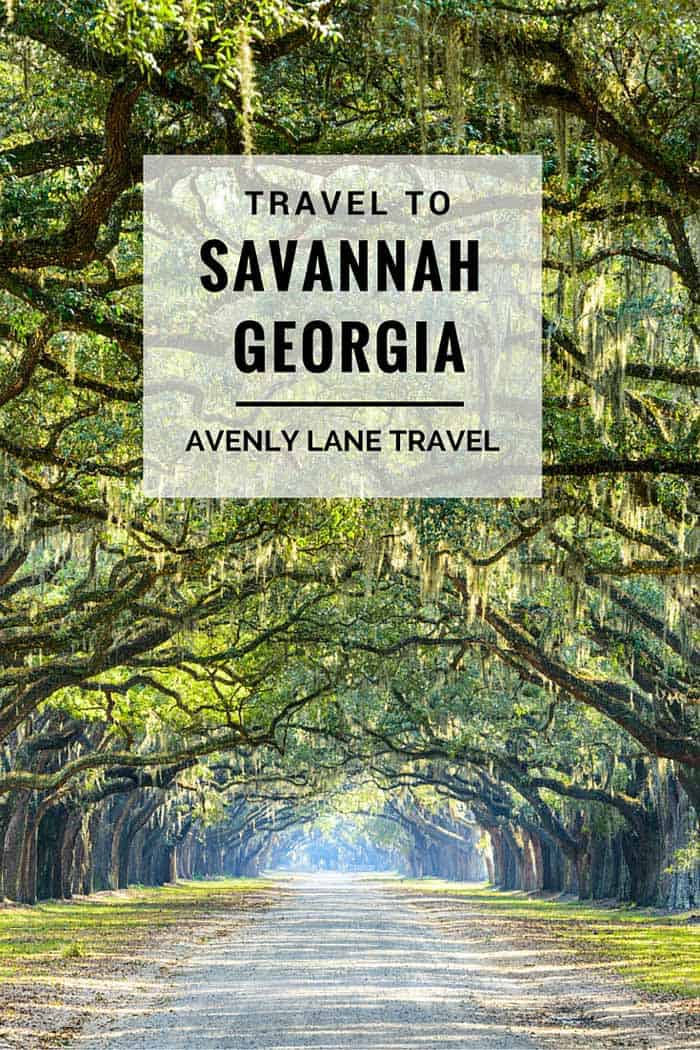 When you picture the antebellum South, Savannah is exactly what should pop into your head. This city is one of the oldest in America, and it's unique because it's one of the few Southern cities that escaped General Sherman's infamous scorched earth campaign during the Civil War. (Evidently, when Union troops got there, locals immediately gave them full access to the city in exchange for not torching it. Locals say the city was so pretty that General Sherman couldn't resist the offer. Afterwards, Sherman promptly presented the city as a gift to President Lincoln.)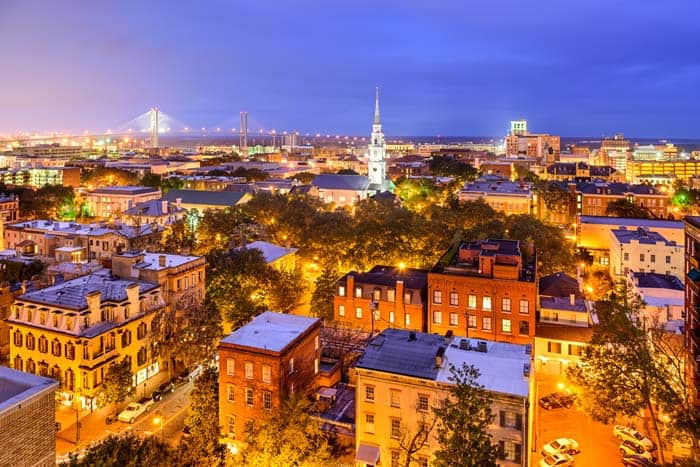 So what is the charm of the Savannah all about? And why is it worth visiting?
The allure is not just that it gives you the ability to step back in time a couple hundred years, that you can see massive oak trees clustered with Spanish moss swaying peacefully in the breeze, or even that you can walk down the riverfront on cobblestone lined streets. While these things are all amazing, there is so much more that is appealing about Savannah.
Some highlights are included below.
Book your tour: Historic Downtown Savannah: Guided Segway Tour
Where to stay in Savannah Georgia
We recommend staying at the Andaz Savannah Hotel. This is where my husband stayed and he really liked it. His favorite parts about the hotel were the fitness center, terrace pool, and the perfect location right by the Savannah River.
You can check prices or book here.
Excessive Southern Hospitality and Class
The best way to try typify the Southern mentality is to explain one experience my husband had while there. He pulled into a parking garage and asked for and received directions to his hotel from a friendly attendant. When he mistakenly started walking the wrong direction, the attendant sprinted out of the booth to chase him down to make sure he didn't get lost. How is that for charming?
Savannah College of Art and Design (SCAD)
Even though Savannah sits in the deep South, it isn't as conservative as you would imagine; the students of the SCAD, or SCADs add a strong liberal element in the city, and make sure that the city is inundated with quality art. My husband says the art students are NOT hard to miss.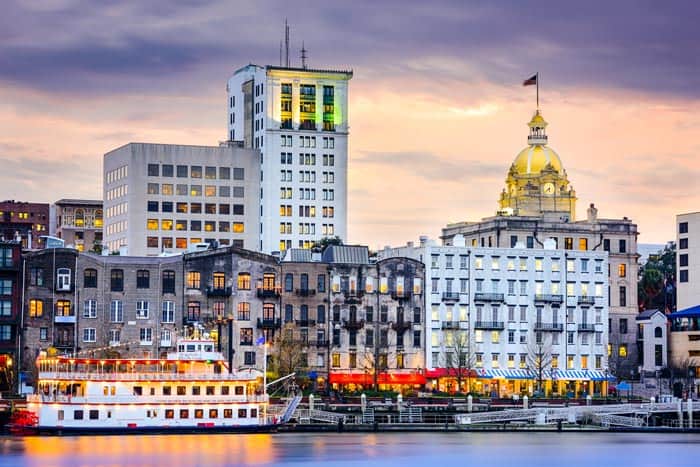 Ghost Tours
Savannah has been called the most haunted city in America. Savannah offers tours covering some unfortunate historical events mixed with haunted mansion and cemetery tours; the result is said to make people's hair stand on end! (Husband is a wimp and opted not to go)
Book your tour: Savannah: Haunted History and Ghosts Walking Tour
Forsyth Park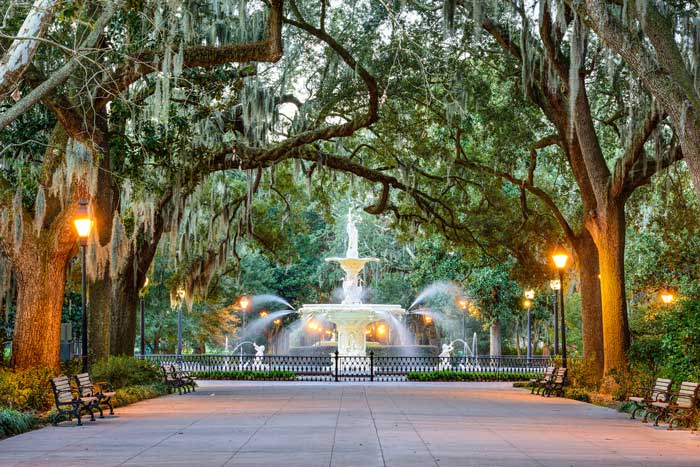 This large park in the historic district of the city features the oak trees dripping with Spanish moss, and is the ideal location for a romantic afternoon stroll (my words not his). A confederate war memorial sits in the middle. The historic district is a great location to explore local eats, take a nearby riverboat cruise, or even take a horse and carriage ride around the cobblestone streets.
Book your tour: Savannah: 3-Hour First Squares Food Tour (Currently one of the most popular tours in the US!)
See Forrest Gump's bench
Actually Forrest's bench has been removed, but Chippewa Square where those scenes were filmed can still be seen and recognized.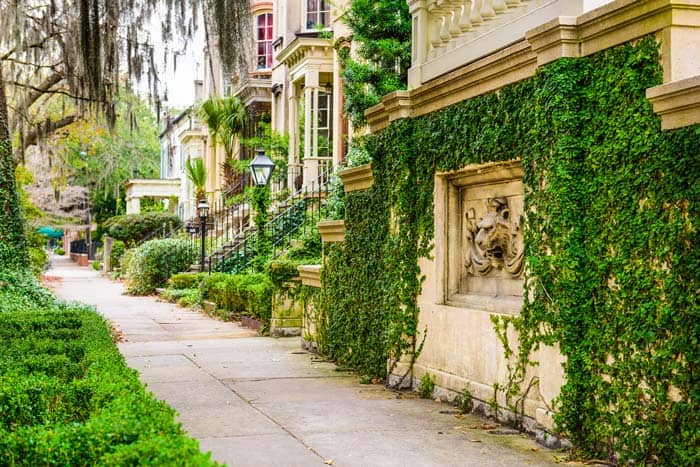 Hilton Head
Many people pair a trip to Savannah with one to Hilton Head, South Carolina. Hilton Head is only 45 minutes away and offers great beaches, golf, and the most aggressive bunch of great white sharks in the world (the last part is actually kind of terrifying)
Book your tour: Hilton Head Island: Scenic Helicopter Tour
Accents and Speaking Speed
I'm sure most of you have heard the purring drawl of a Southern belle or gentlemen, but for those of you who haven't, it's intoxicating! Some people think Southerners are stupid because they speak slow; I believe it is a mistake to confuse being very deliberate and particular with stupid.
Have you been to Savannah? If so, what were some of your favorite things about the city?
Oh, and some of you have asked why I periodically purchase stock photos instead of always uploading my own. The best answer is right here. I asked my husband to take quality pictures of Savannah, and look what he gave me!
This post contains affiliate links and we will make a small commission if you guys book through our link. I want to thank you all for the support! It means the world to us.