Even though everyone has seen hundreds of pictures of the great pyramids, photos can do nothing to prepare you for the experience in person. They really are awe inspiring.
To help prepare you for your trip, there are a few things you should know about the complex before going.
10 Things you should know before visiting the Pyramids of Giza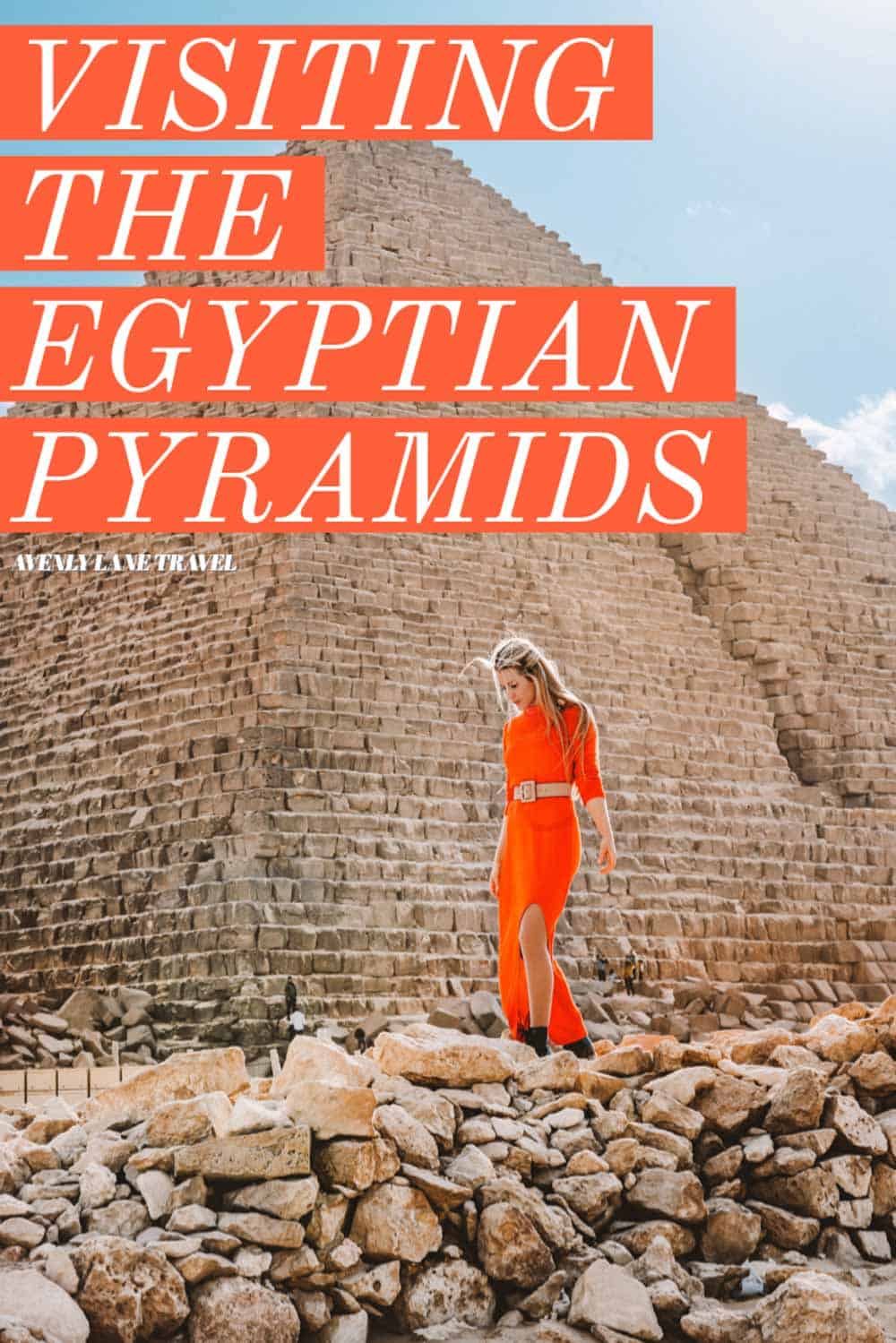 It gets packed!
I expected most of the tourists to be westerners, but in fact most of the tourists were from other parts of Egypt. I didn't realize that Egypt itself has a population of about 100 million people, and Cairo alone has about 20 million. Given the local population, it makes sense that you will see a lot of Egytpians at the pyramids.
You Can Go Inside the Big Pyramid on a Pyramids Tour
If you pay a little extra to take a Pyramid tour and go inside the Great Pyramid and see the burial chamber. I don't recommend it if you are claustrophobic because the tunnel is small and air flow is terrible. Also, don't except to see all of the ancient antiquities. The best place to see those is in the Egyptian History museum.
The Complex is HUGE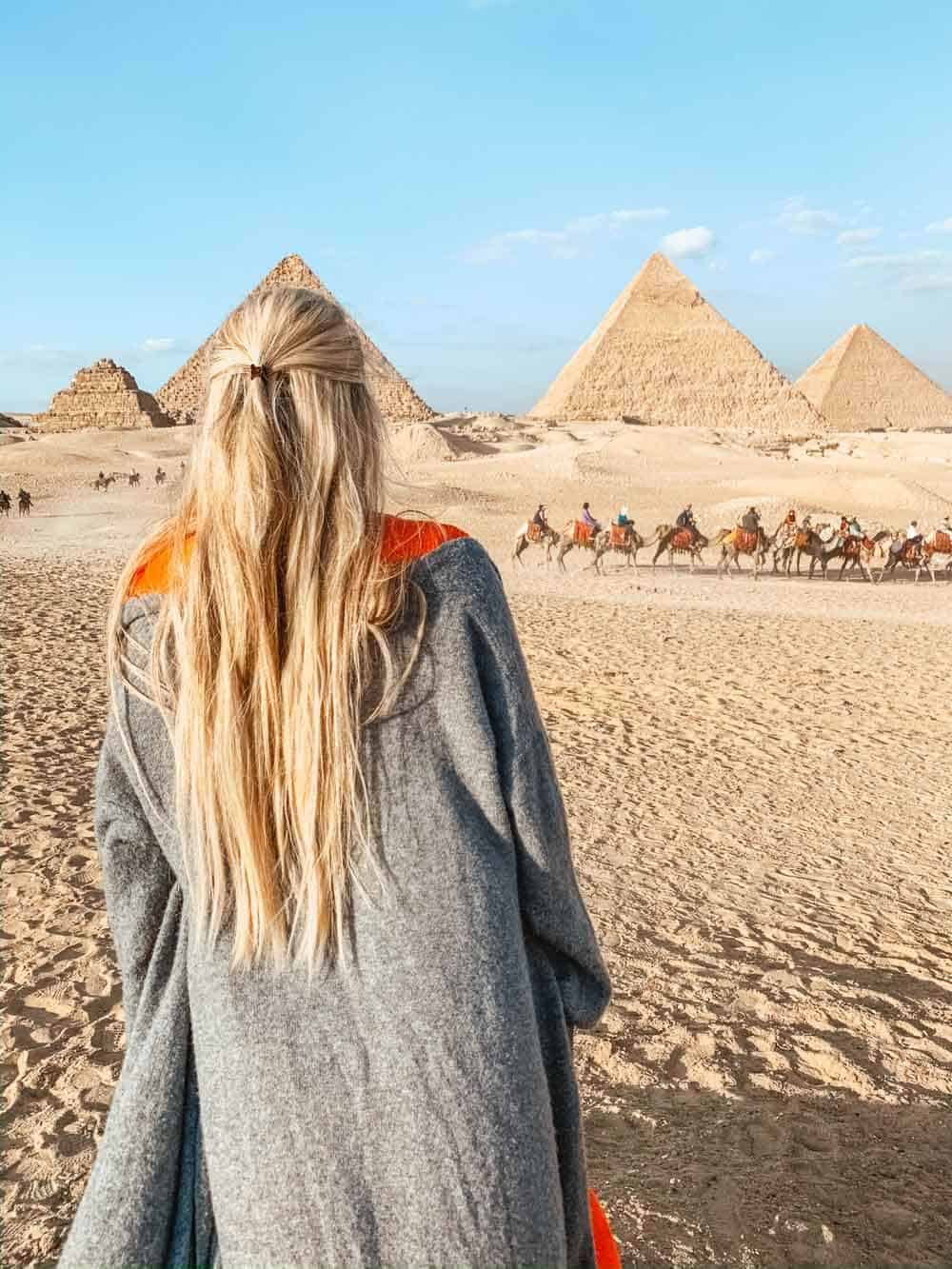 Plan on walking. Everyone knows the pyramids are big, but you can easily spend the whole day walking around the complex.
Do your Research on the best photo spots
To get some of our best photos we talked to some of the local guides. The directed us to go out into the desert in a spot that didn't seem to be anything special. Once we got up on a hill we had an awesome view of all of the pyramids in one camera shot.
If you want a picture with a camel, or riding on a camel plan on paying a few extra bucks to a local. Remember to negotiate, but remember this is how they feel their families!
Expecting Hassling, but Don't Be Afraid
There will be a lot of different people trying to sell you something, or even asking for your picture. I found that a simple no and walking along without stopping does wonders. No one kept going unless I first showed interest.
Security Will Make you Feel Safe
In the United States we sometimes get annoyed by the constant presence of security guards. There were plenty of them around, except they were exceptionally friendly and helpful.
The Sphinx is Part of the Same Complex
This one may seem like a duh statement, but there are people that literally miss the opportunity to check it out since it is down a small hill in front of one of the big pyramids. Take the short walk down to the Sphinx.
There is a Night Neon Light Show
At night they light the pyramids up with neon lights. I had no idea that there was a night show, but got lucky enough to see it from our hotel (highly recommended – Marriott Mena House). If you don't stay in that hotel (you should), then you can purchase tickets to see the show from the grounds.
It Doesn't Have to Be Brutally Hot
Yes, you can expect some intense heat in the summer, but you don't have to experience it if you go in the winter. I went in January and found the temperature to be perfect!
You Can't Climb Up The Pyramids
Though you will see people on the first or second big rocks posing for pictures, you are not allowed to climb all the way up. Not only would it be a safety hazard, but you are very likely to get arrested for trying.
Conclusion
I cannot emphasize just how cool the pyramids are in person. The experience adds so much more to the amazing pictures that you see.