Deadvlei, Namibia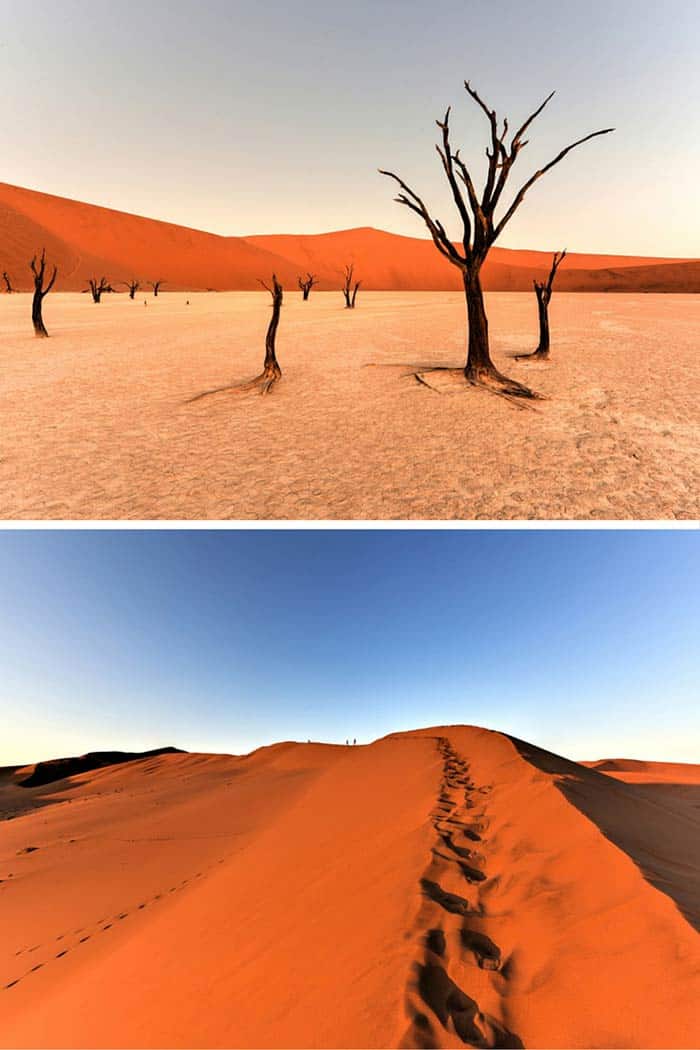 Is this a photograph or painting?
The name literally translates to dead marsh (doesn't look marshy to me). The dead black tress, orange sand dunes, and crazy shadows make the Namib-Naukluft National Park a photographer's dream.
Seven Colored Earth of Chamarel, Mauritius
Seven Colored Earth of Chamarel, Mauritius in the Indian Ocean off the coast of Africa. This was caused when volcanic rock colled at different temps. Seven Colored Earth of Chamarel, Mauritius in the Indian Ocean off the coast of Africa. This was caused when volcanic rock cooled at different temps.
The multicolored earth in Chamarel was formed when volcanic rock cooled at different temperatures. For those of you who don't know where Chamarel is, it is a city in the country of Mauritius. For those of you who don't know where Maritius is, it is a country in the Indian Ocean off the coast of Africa.
Pamukkale, Turkey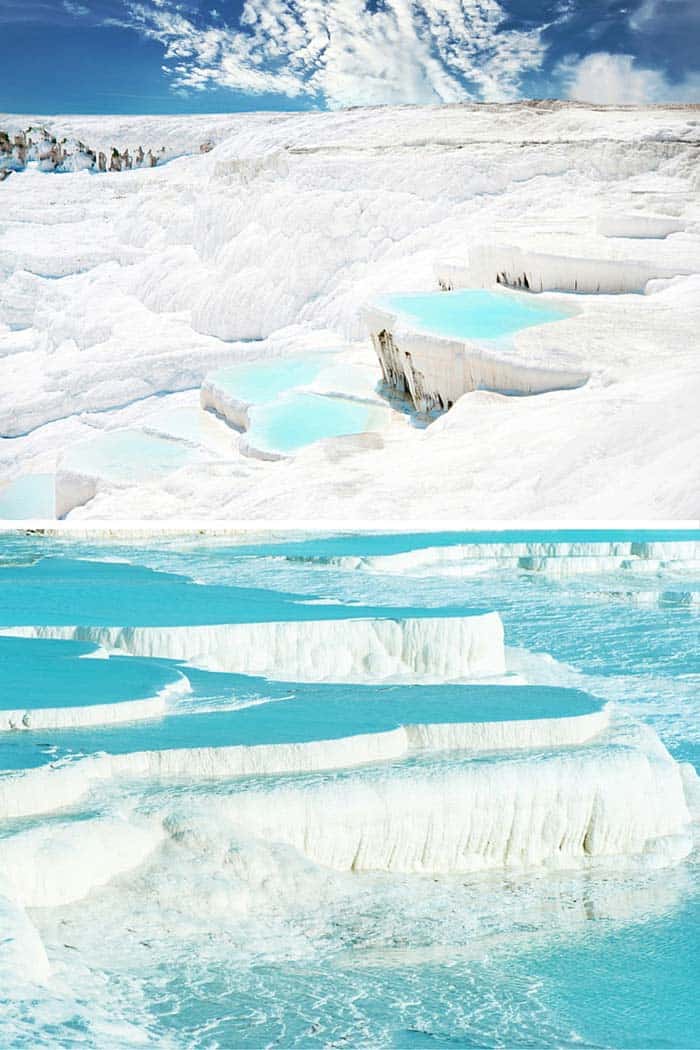 Pamukkale, meaning "cotton castle" in Turkish is a natural site in southwestern Turkey that has existed for thousands of years. Yes, you read that correctly, this is a natural, and not man made site.
Laguna Salada de Torrevieja, Spain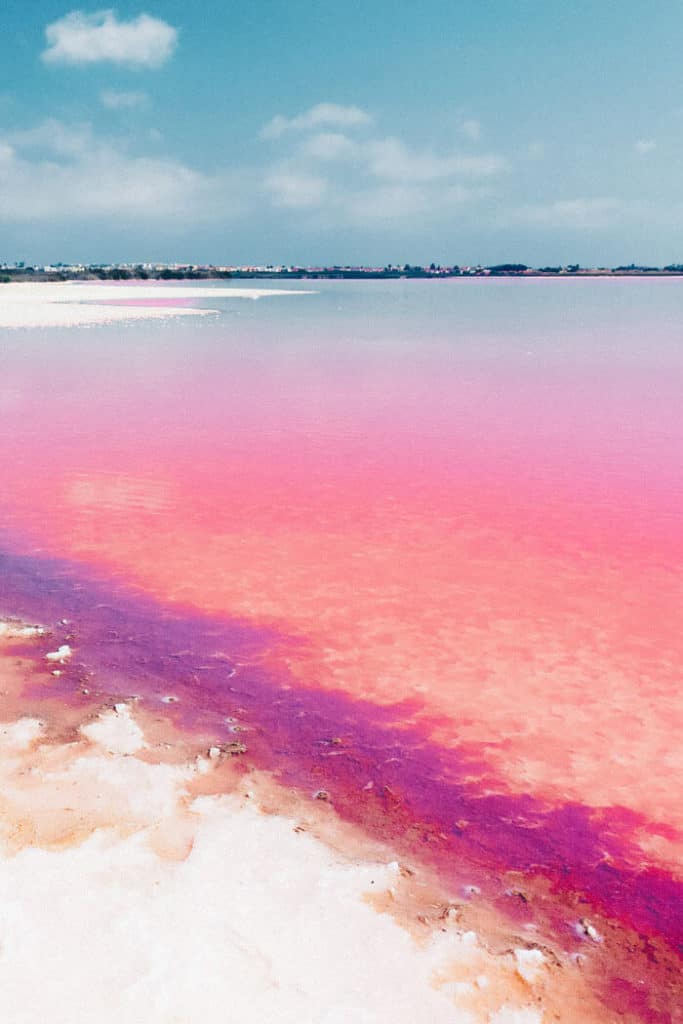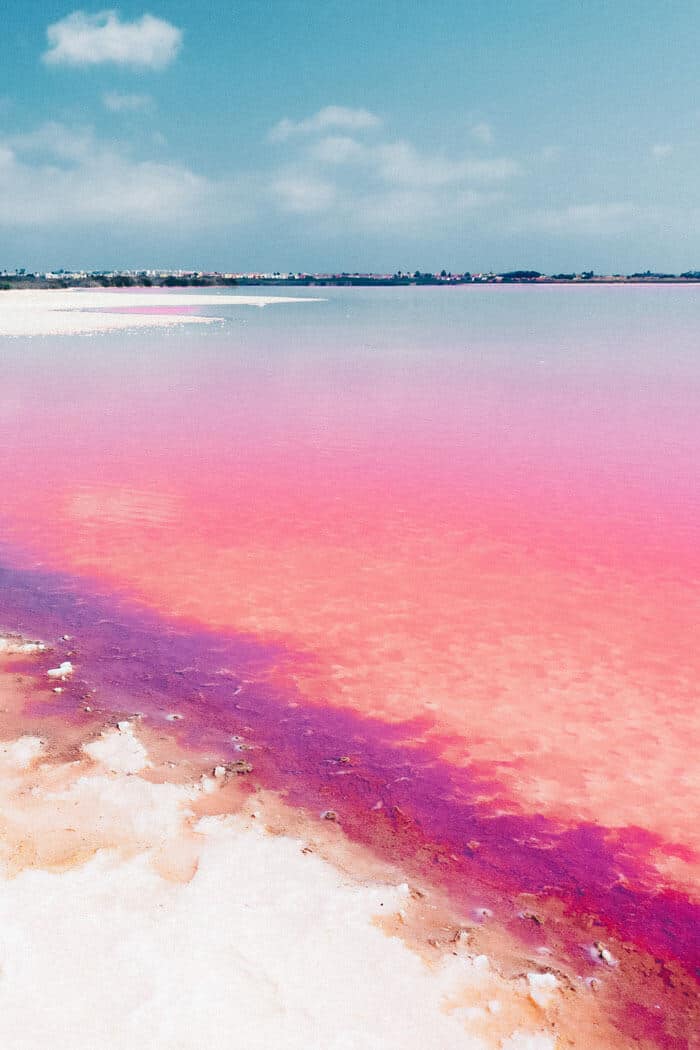 The water is pink in Laguna Salada de Torrevieja due to a special type of algae. What girl wouldn't want to lounge on a pink beach?
Abraham Lake, Canada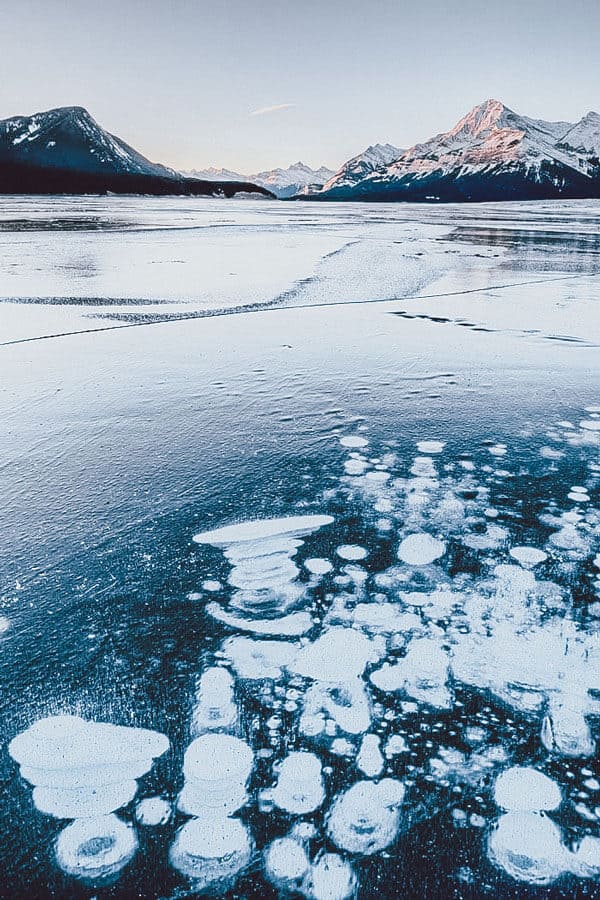 This unique lake in Alberta, Canada, has cool-looking bubbles frozen near the surface. The bubbles are full of frozen methane gas, so quite literally a match could set off an explosion.
Yemen, Socotra island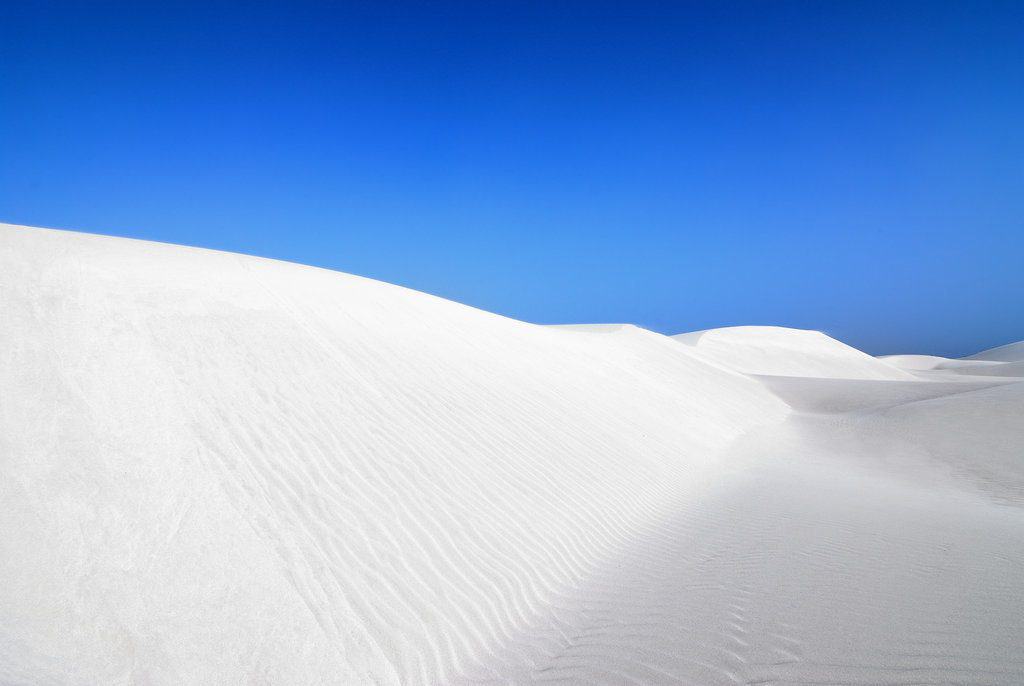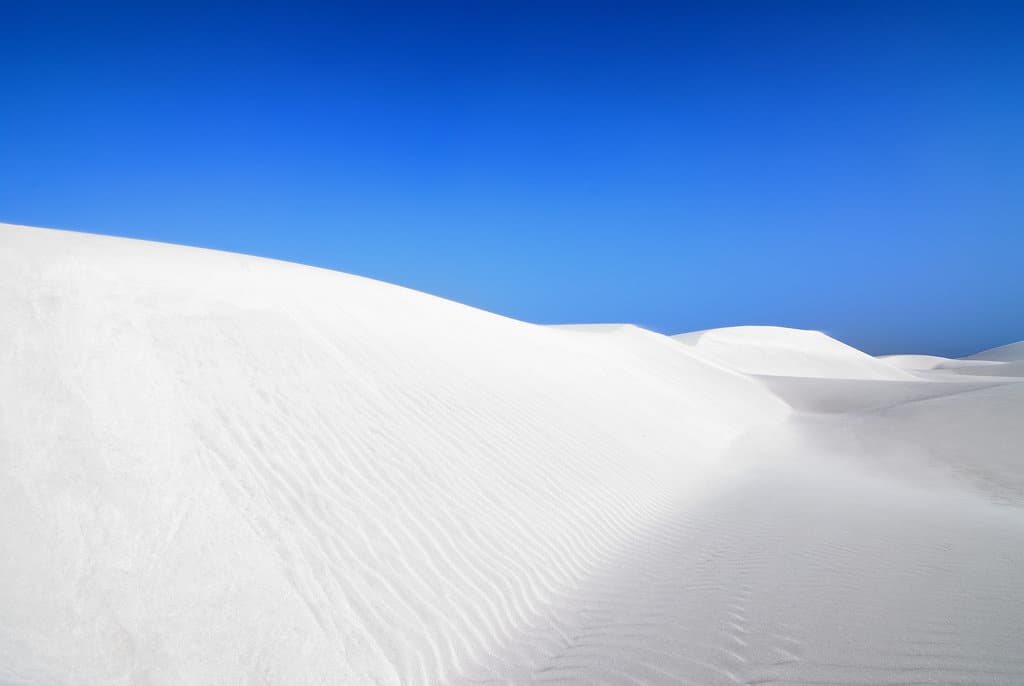 On the Socotra island of Yemen, you'll see some of the most AMAZING white sand dunes in the world. If you get confused thinking it is snow, the temperature there will remind you its not (not that Yemen is a safe place for any traveler to visit now).
Sea of Stars, Maldives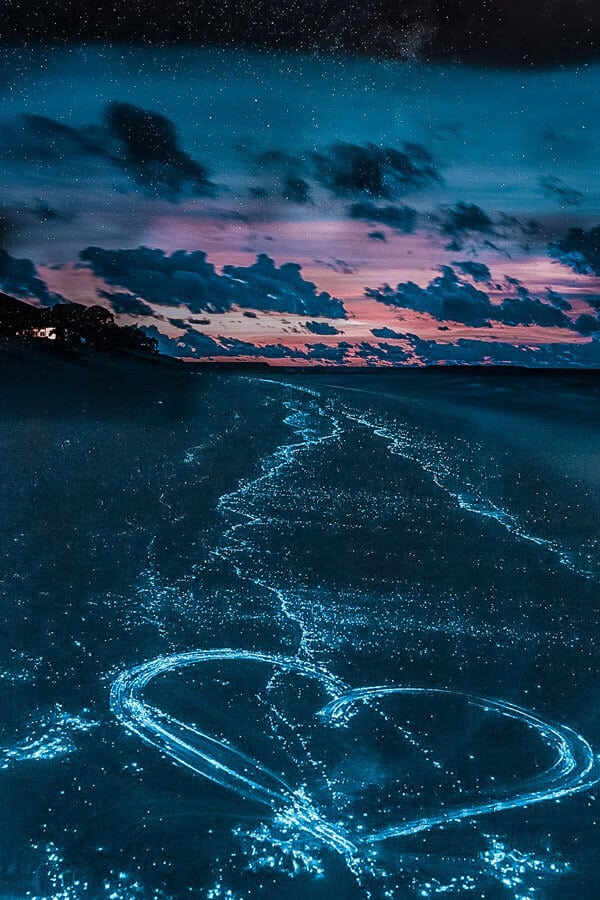 This sensational sight is caused by bioluminescent phytoplankton that give off light under the right conditions, giving the appearance of a starry night in the sea.
Paddy Fields, Vietnam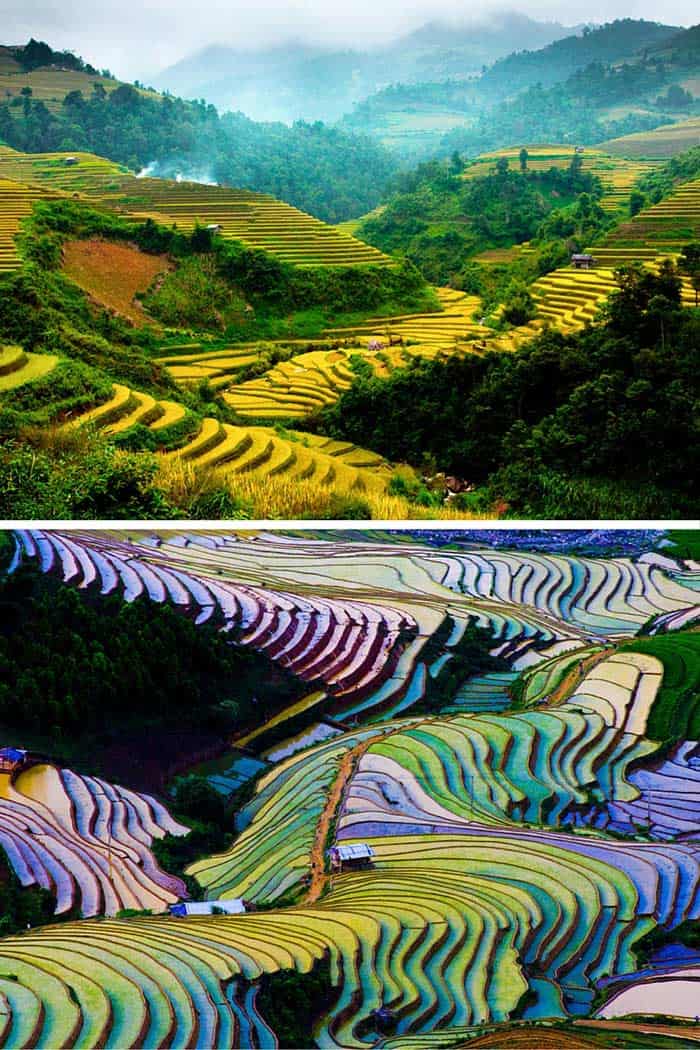 The Vietnamese do not waste any land! They build these terraces directly into the hillside to create as much land for farming as possible.
Cappadocia, Turkey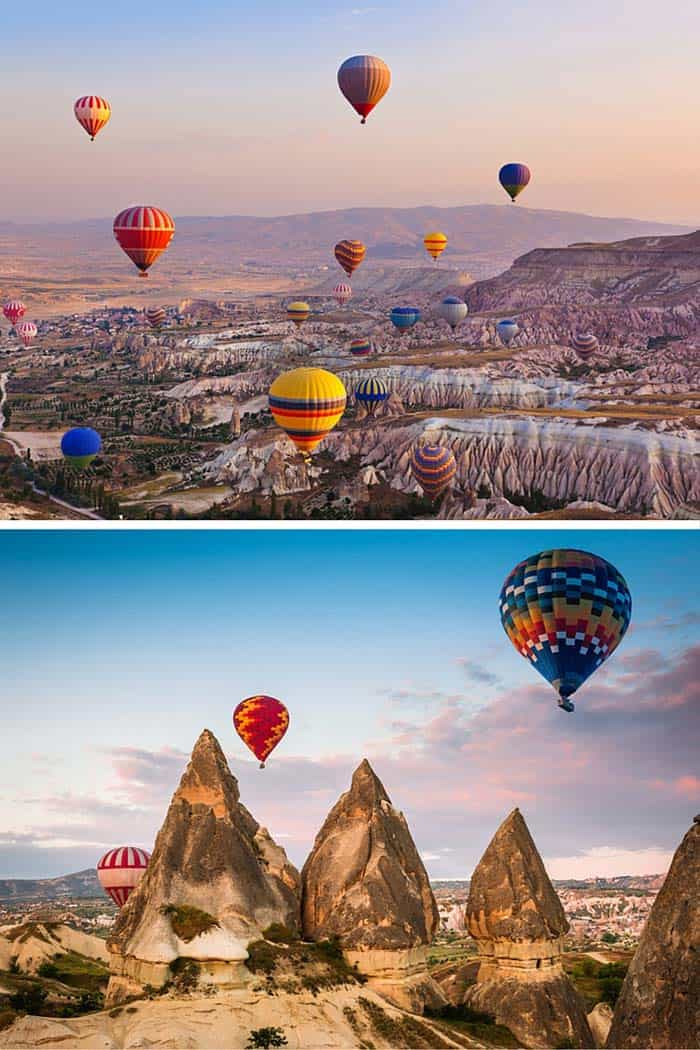 This region of Eastern Europe is known for its history and interesting geography. Awesome buildings are carved out of the rock formations and are called "fairy chimneys." The area is also famous for hot-air ballooning, though I have no idea why.
Salar de Uyuni, Bolivia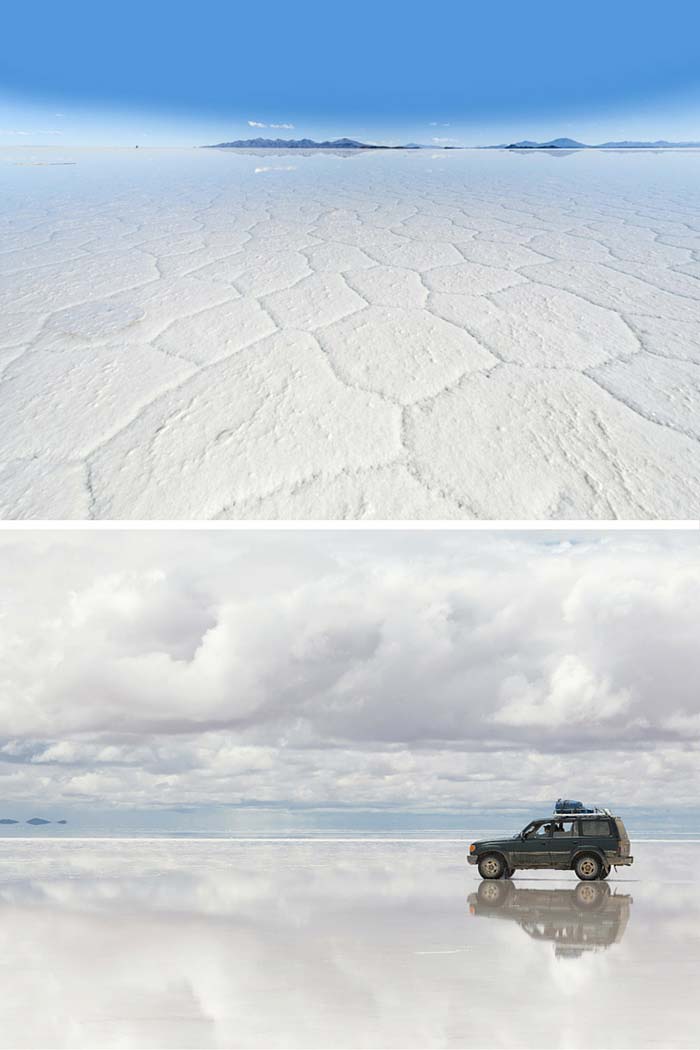 Not only are these the world's largest salt flats, but when it rains they turn into a giant mirror. Supposedly pictures cannot do it justice.
Ik Kil Cenote, Mexico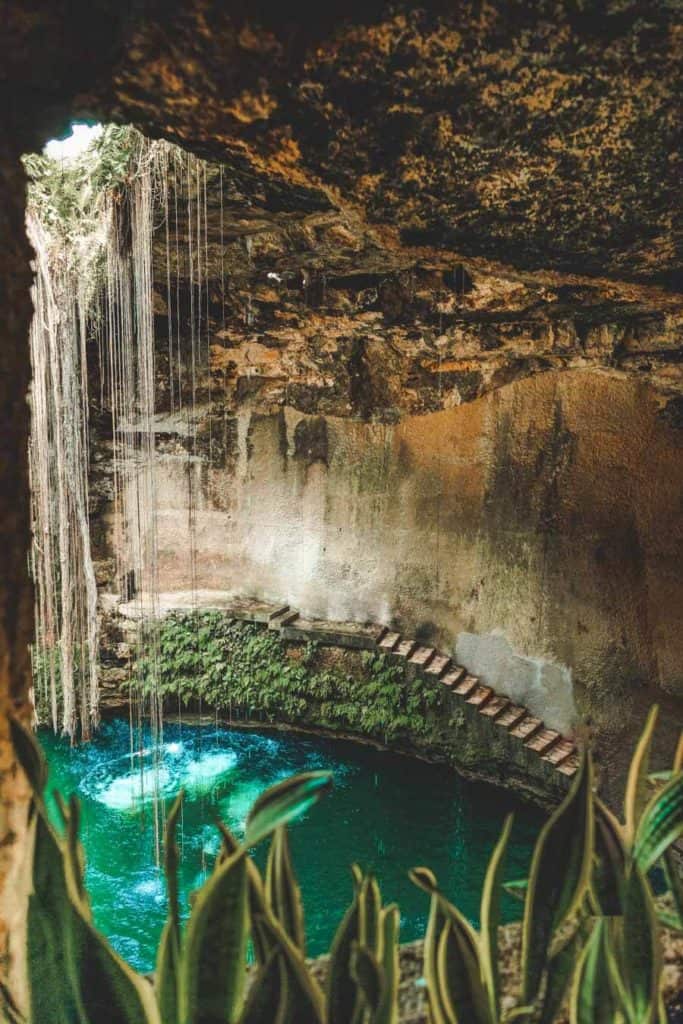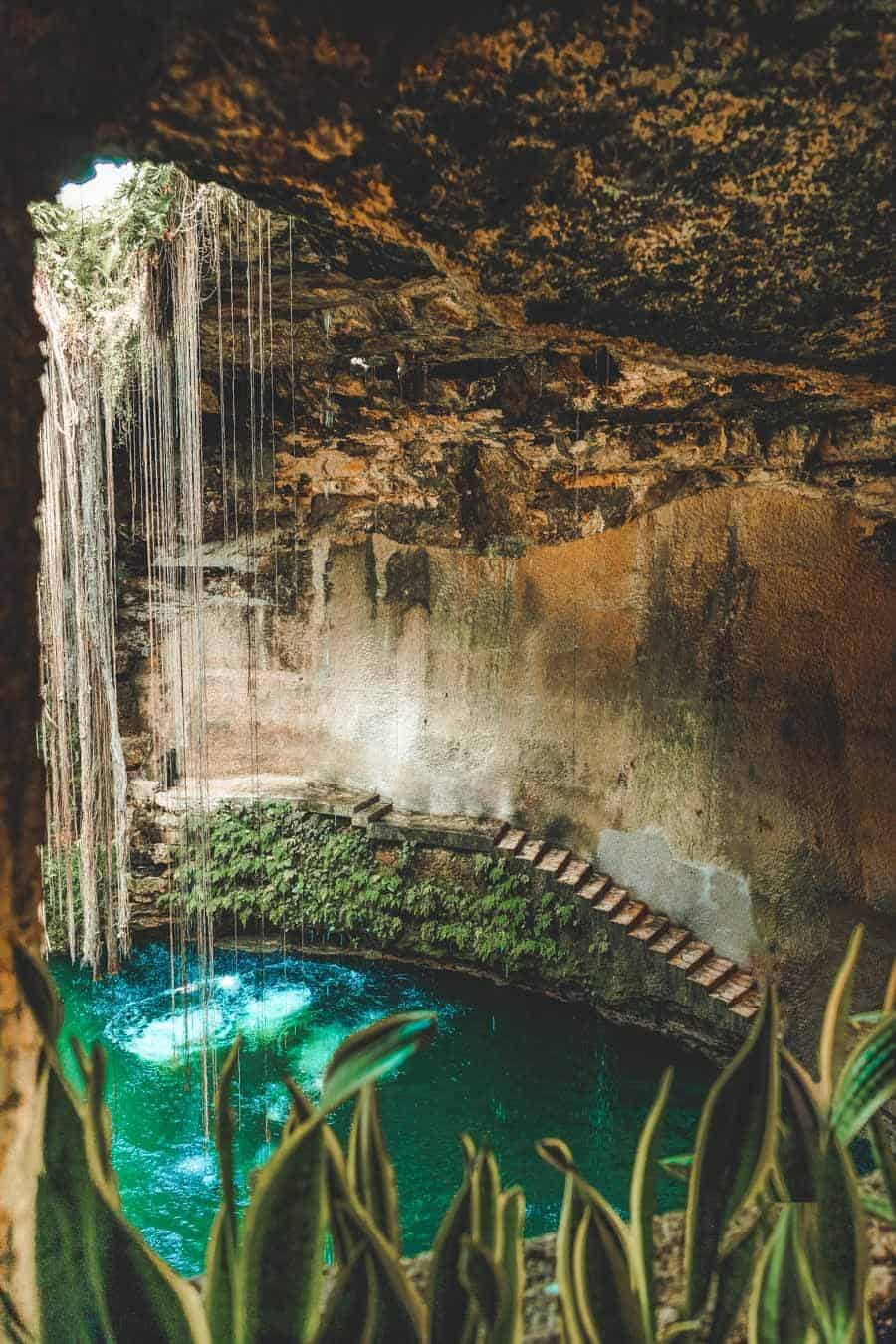 A cenote is a sinkhole that fills up with water. Ik Kil is a cenote in Mexico that the Mayans used to use for rituals. I can understand getting a sense of spiritual power here.
Related: Cenote Ik Kil (The Chichen Itza Cenote)
Door to Hell, Turkmenistan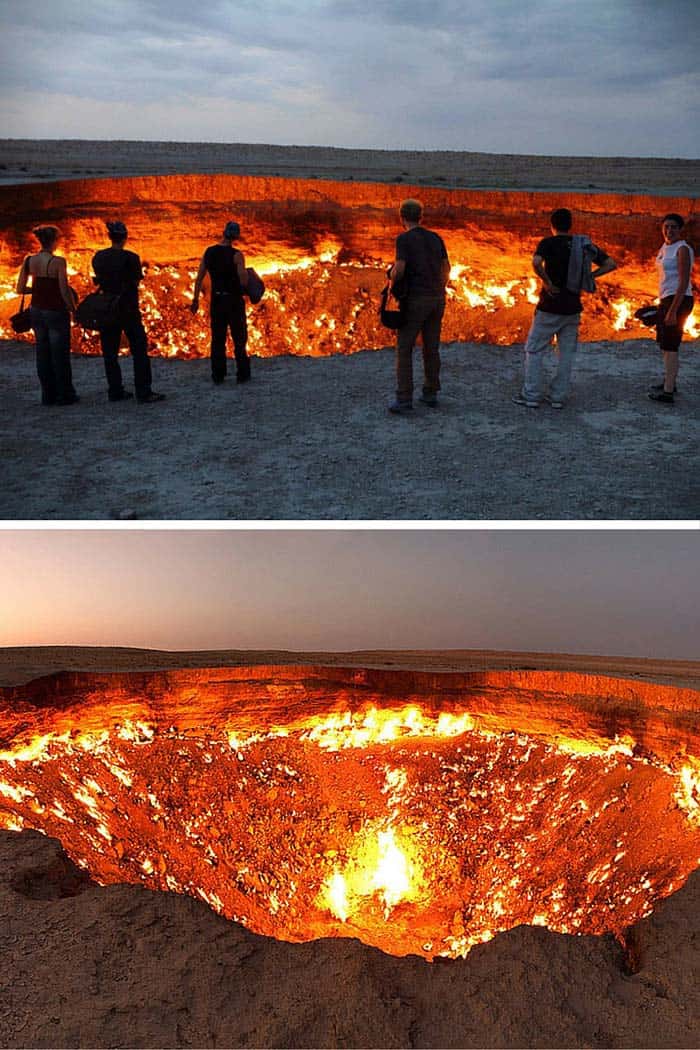 Photo: Tormod Sandtorv – Flickr / fiuxy CC BY-SA 2.0
Scientists wanted prevent noxious gasses from escaping, so they thought a quick and controlled burn would alleviate the problem. They obviously underestimated the amount of gas, as this field has bee burning straight for more than 33 years.
Antelope Canyon, USA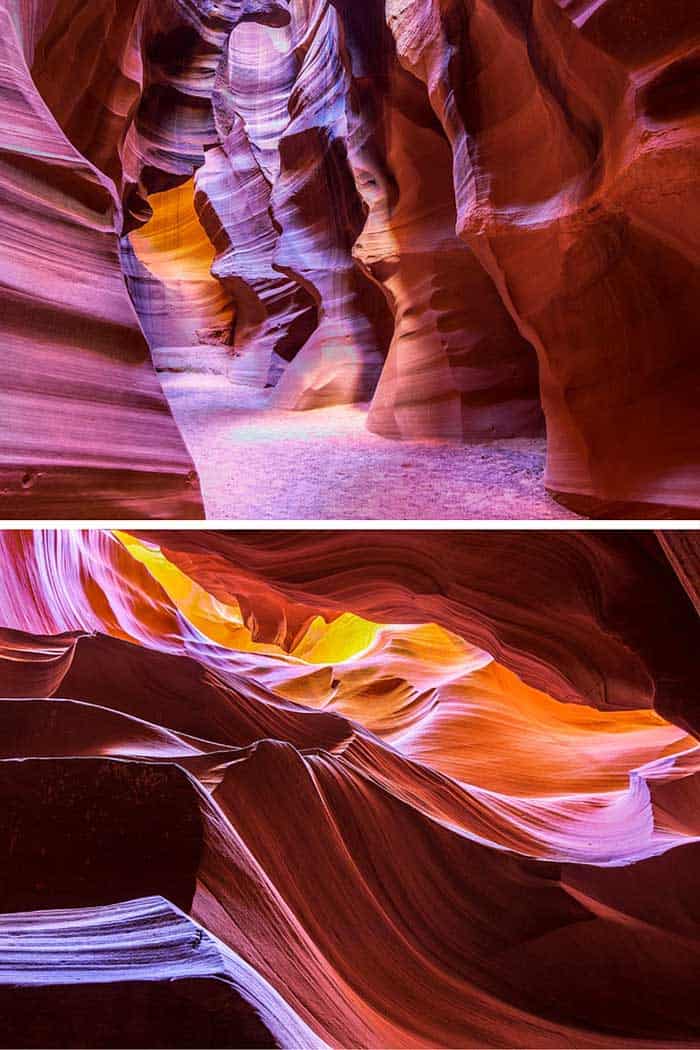 Antelope Canyon in northern Arizona was formed by erosion of sandstone, primarily due to flash flooding. The Navajo name for this area is "the place where water runs through rock."
Plitvice Lakes, Croatia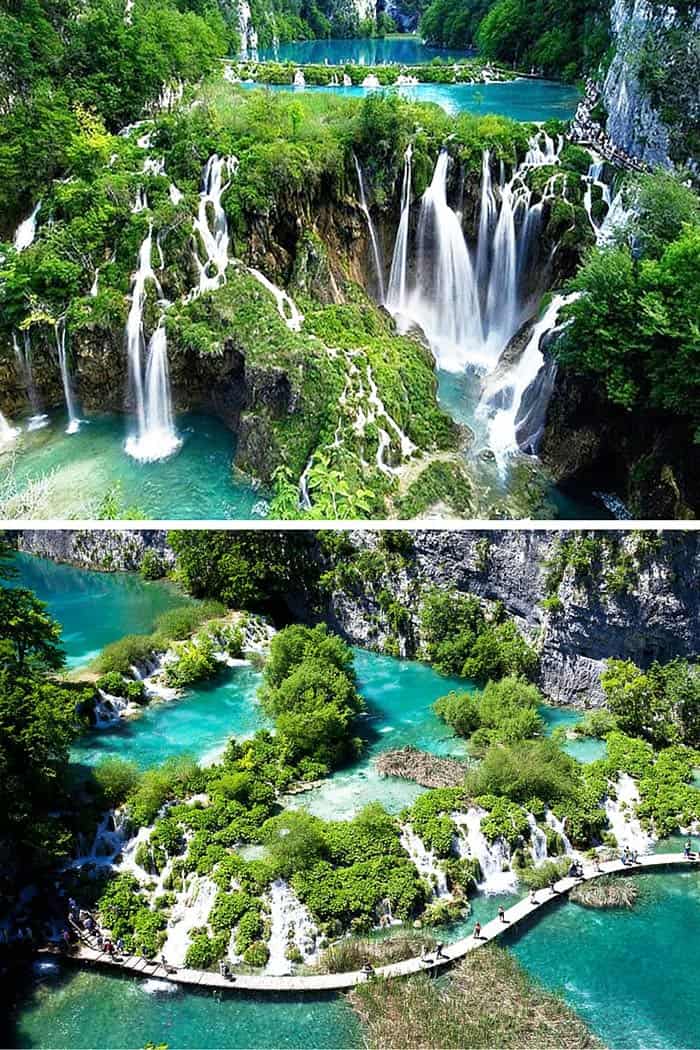 This is oldest park in Southeast Europe and the largest national park in Croatia; Plitvice Lakes National Park is known for its cascading lakes. The lakes dazzle with their vast array of beautiful colors, covering every shade of blue and green imaginable.
Lake Baikal, Russia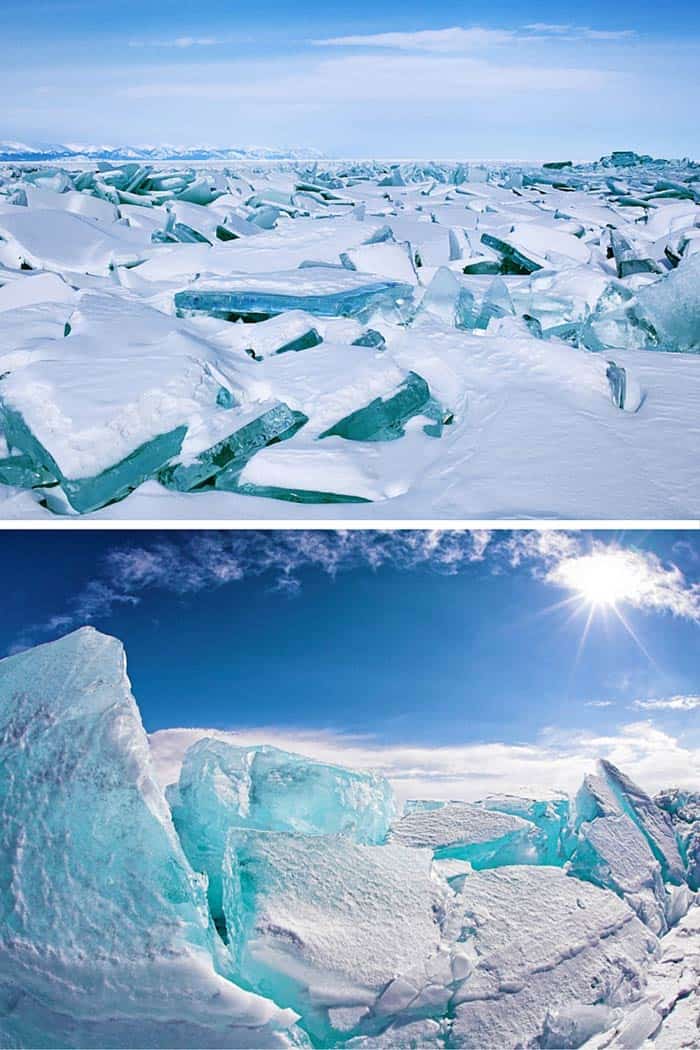 You can't miss the giant shards of lovely turquoise ice on Lake Baikal in Russia — they just may be the best-looking ice cubes ever.
Southwestern Morocco
The Argania Tree is almost exclusive to Morocco. The tree produces an annual fruit crop that goats love. They want the fruit so bad, they are willing to climb to the top of the trees to get it.
Ait Benhaddou, Morocco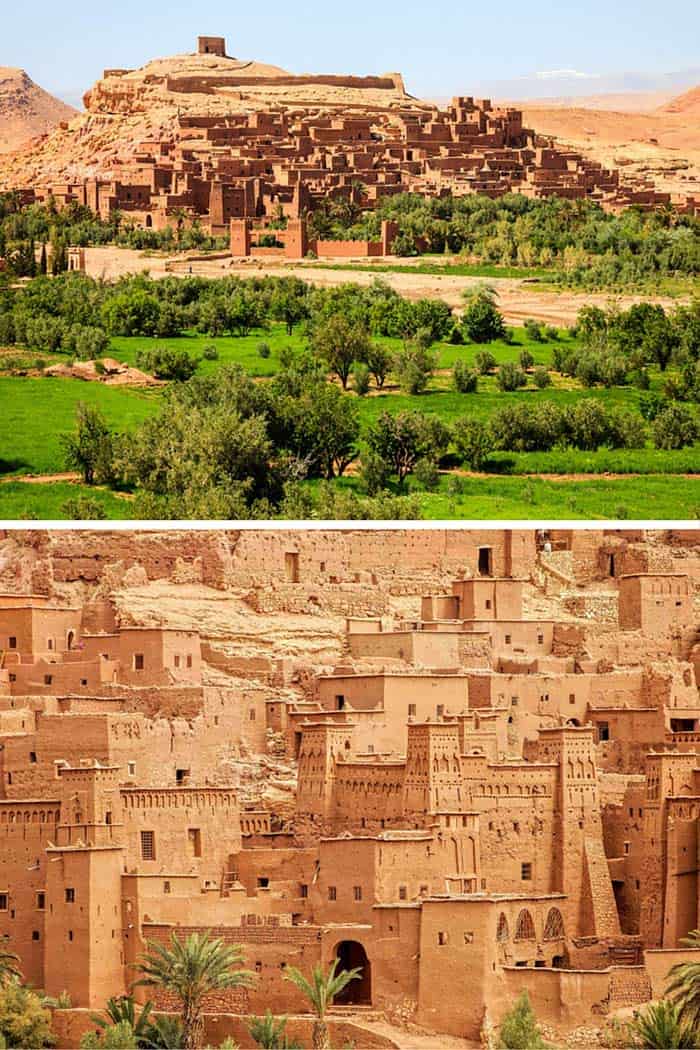 Ait Benhaddou is an impressive fortified city made up of many "kasbahs". A kasbah is buildings made entirely from mud and straw. I have know idea how mud could stand as a beautiful city.
Panjin Red Beach, China
The Chenopodiaceae Sueda species is one of the few species of grass that can live in highly alkaline soil. This causes unique growth characteristics, one of which is the grass to be a brilliant red color.
Los Glaciares National Park, Argentina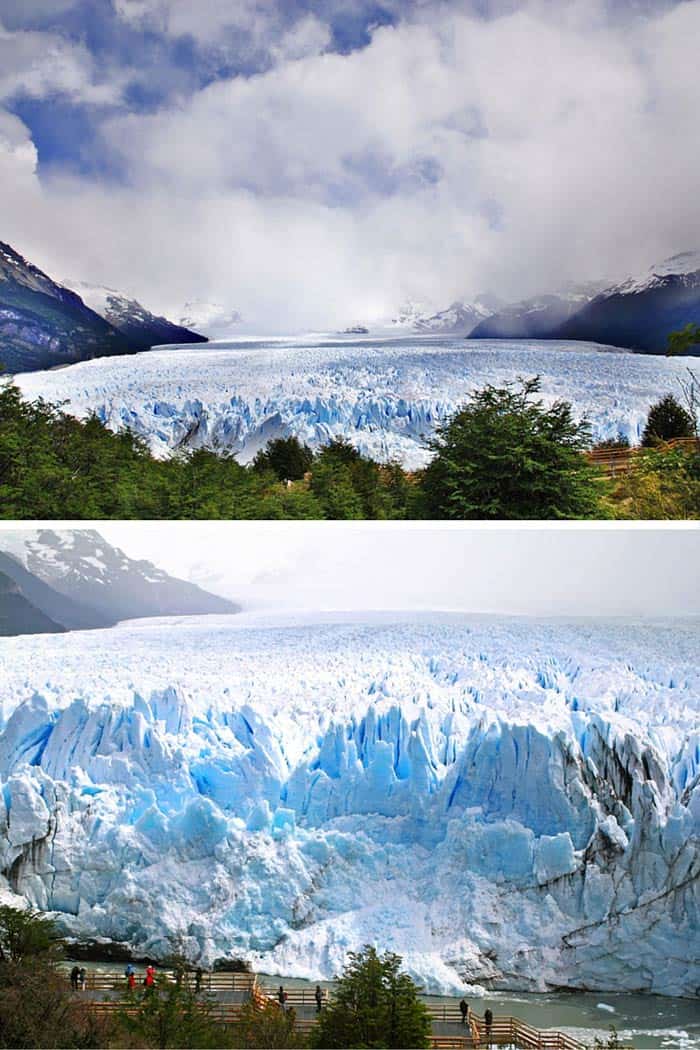 Photo: Dimitry B. / Flickr
These awe inspiring glaciers are a World Heritage site. These glaciers are thousands of years old, and hopefully will be around for thousands more.
Glow Worm Caves, New Zealand
Remember Light Brights from when you were a kid? Or maybe you are too young to know what those were, but the glowworms in Waitomo, New Zealand remind me of them, except they are so much better! Read about our trip to the glow worm caves here!