The Blue Lagoon may be the most iconic place you can go in Iceland, and is deservedly a must see! It was our last stop on our way back to the airport, and it was the perfect cap to our entire Icelandic vacation.
What is the Blue Lagoon?
Basically, the Blue Lagoon is a humongous hot tub located in the middle of field of lava rock. The spa is heated by lava pushing up from the center of the earth. The milky blue water is not a photographic trick, but is what actually happens when geothermal energy helps heat and enrich the water.
Find all: Hotels in Reykjavik

The water is enriched with silica, blue green algae, and mineral salts. These ingredients help clean, exfoliate, nourish, and soften the skin (all while you are relaxing in the heavenly warm water). While soaking, many visitors make silica mud masks to give themselves facials.
We soaked for hours, but unfortunately had to head back to the airport. It was the perfect way to relax after days of trekking around the island, and before a long flight home.
Blue Lagoon is now so popular that getting in is probably going to require a reservation (even when at capacity it's big enough for all to still enjoy). Its popularity is now reflected in its increasing prices; it was about $40 per person when we went, but now is closer to $70. You should consider stopping in even if you are passing through Iceland on a layover (the spa is only 20 minutes from the airport).
Visiting the Blue Lagoon, Iceland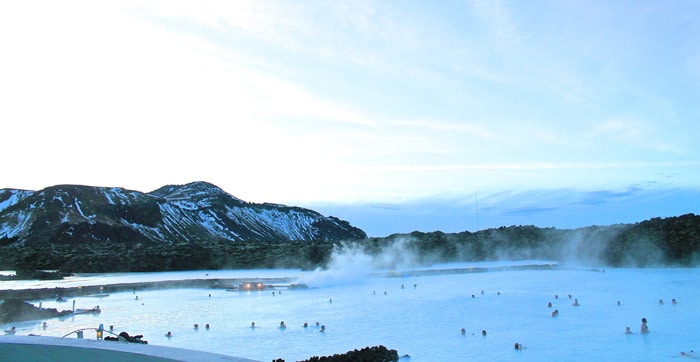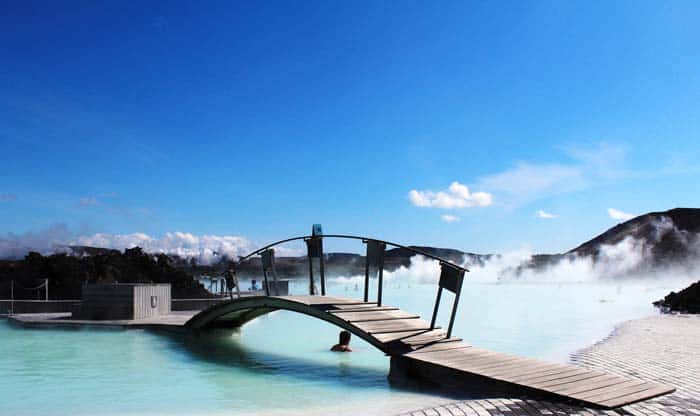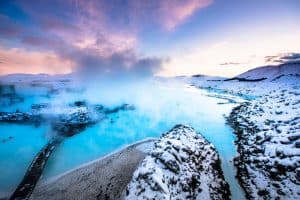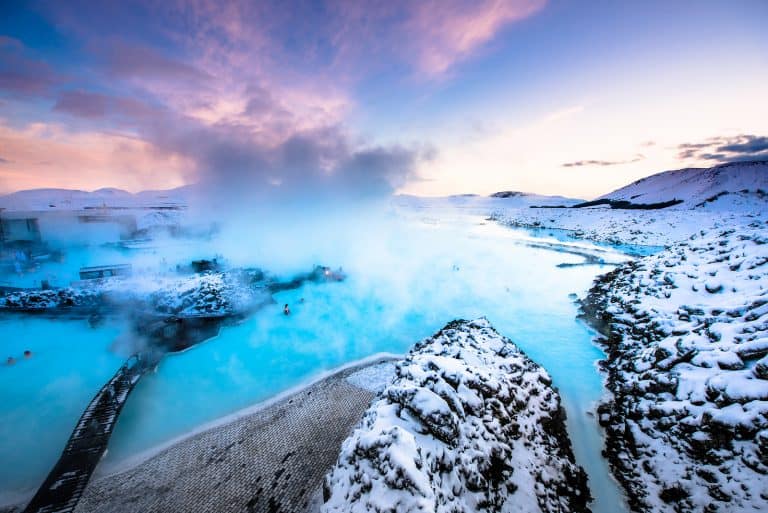 Thank you so much for reading! Any questions you have about blue lagoon you can ask below!
If you are planning a trip to Iceland and are not sure what to pack no worries, we got you covered! ? Read our Iceland Packing Guide and avoid the mistakes that we made when planning and packing for Iceland.
Read more on Iceland:
Download the 6 FREE tools we used to plan our trip to Iceland!