The beaches of Sanibel Island, Florida are known for being completely covered by seashells!
Sanibel Island Beaches are some of the best shelling beaches in the world. USA Today ranked shelling on Sanibel Island 7th for Best Florida Attractions and Sanibel Island as One of the Top 10 Places to Escape the Snow.
The island offers 15 miles of beaches, 22 miles of bike paths, and the largest undeveloped mangrove ecosystem in the country (impressive for an island that isn't that big).
While there may be 15 miles of beaches, it is important to note that most of them are closed to the public. All of the beaches included in this post are free to use and open to the public.
Are there public beaches on Sanibel Island?
Yes, Sanibel Island and Captiva Island both offer public beaches that are free to use.
Where is Sanibel Island?
Located off the coast of southwest Florida; it is a 40 minute drive from Ft Myers, Florida.
Best beaches on Sanibel island
1. Sanibel Lighthouse Beach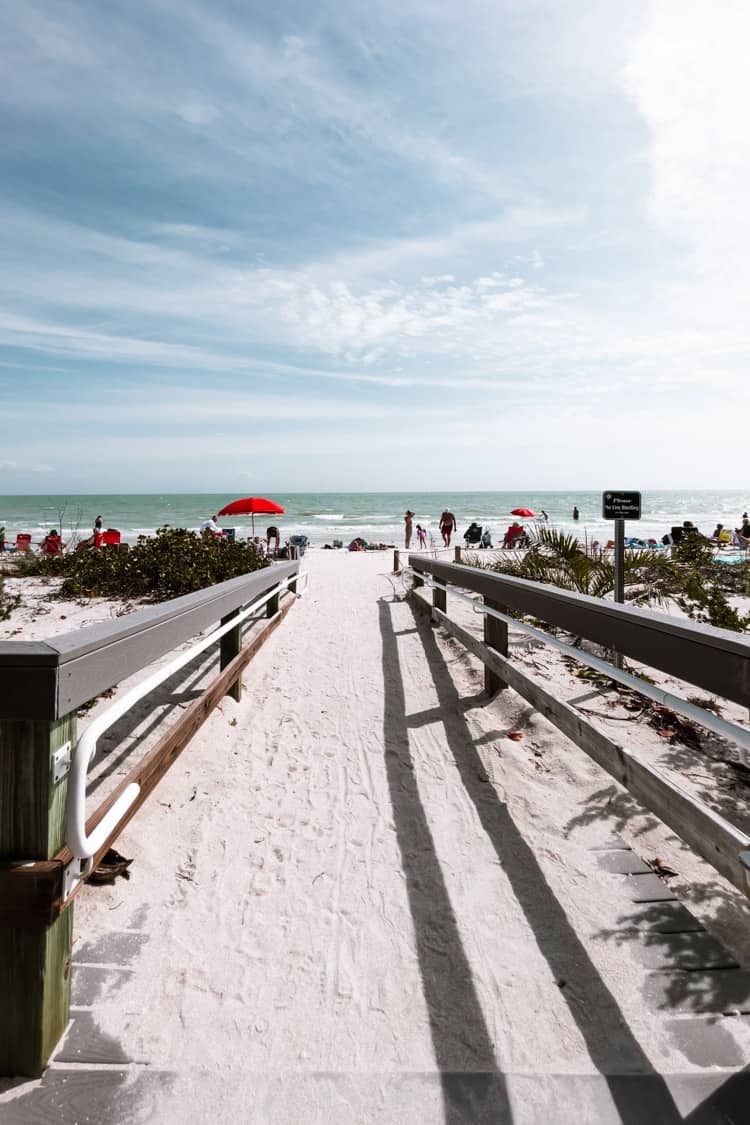 In addition to a gorgeous white sand beach, there is a historic lighthouse, fishing pier, and a boardwalk nature trail. There are bike racks if you choose to cycle around the island.
Lighthouse Beach Parking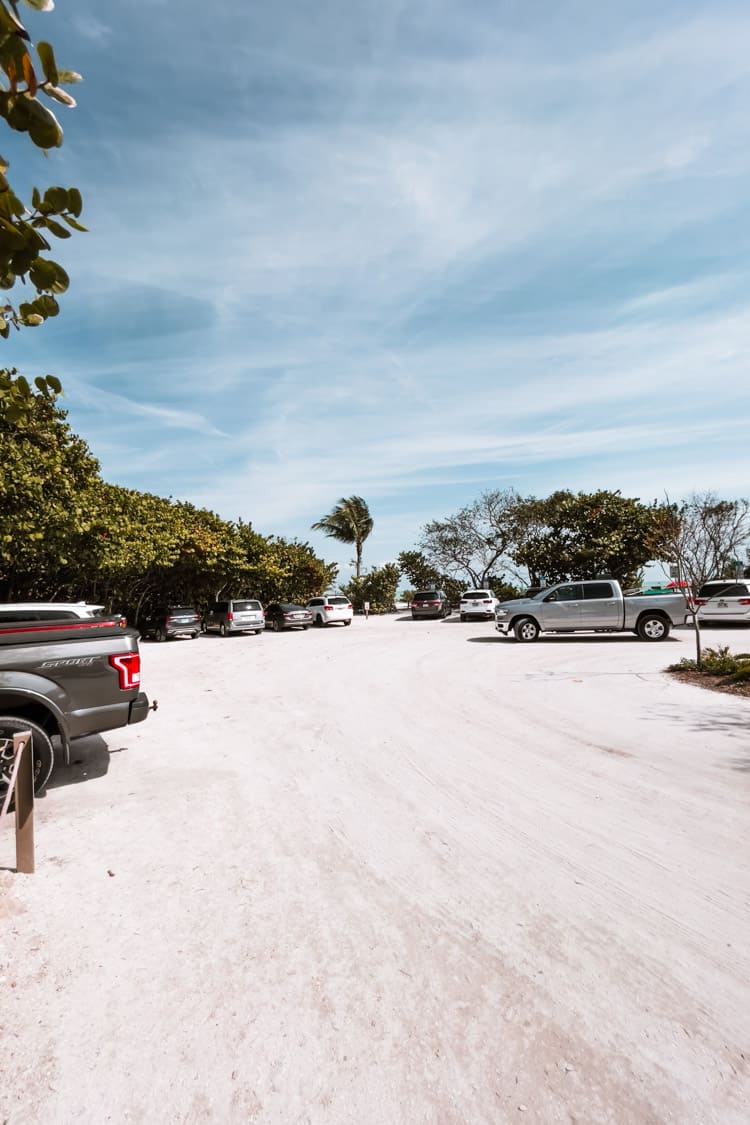 The parking payment machine takes both cash and credit cards. Make sure you put the ticket on your dash. We saw multiple attendants checking cars while we were there, so it appears they ticket consistently.
Lighthouse Beach was by far the hardest beach to find parking at. It took us multiple days to find a spot. When we finally did get a spot, it was complete luck. If you are an early riser it will probably be MUCH easier to get a spot.
There are 3 separate parking lots that will take you to different areas of the beach. They are all close enough together to where you can park in one lot and easily walk to the main beach. We parked in the second of the three lots and walked over to the main entrance for Lighthouse beach.
Amenities at Lighthouse Beach
Fishing Pier, Lighthouse, Boardwalk and Nature Trails
RV Parking – 2 spaces
Free handicap parking
Restrooms and outdoor shower
Bike rack – no fee for bikes
24 Hour paid parking
Find all >> Hotels on Sanibel Island
2. Bowman's Beach, Sanibel Island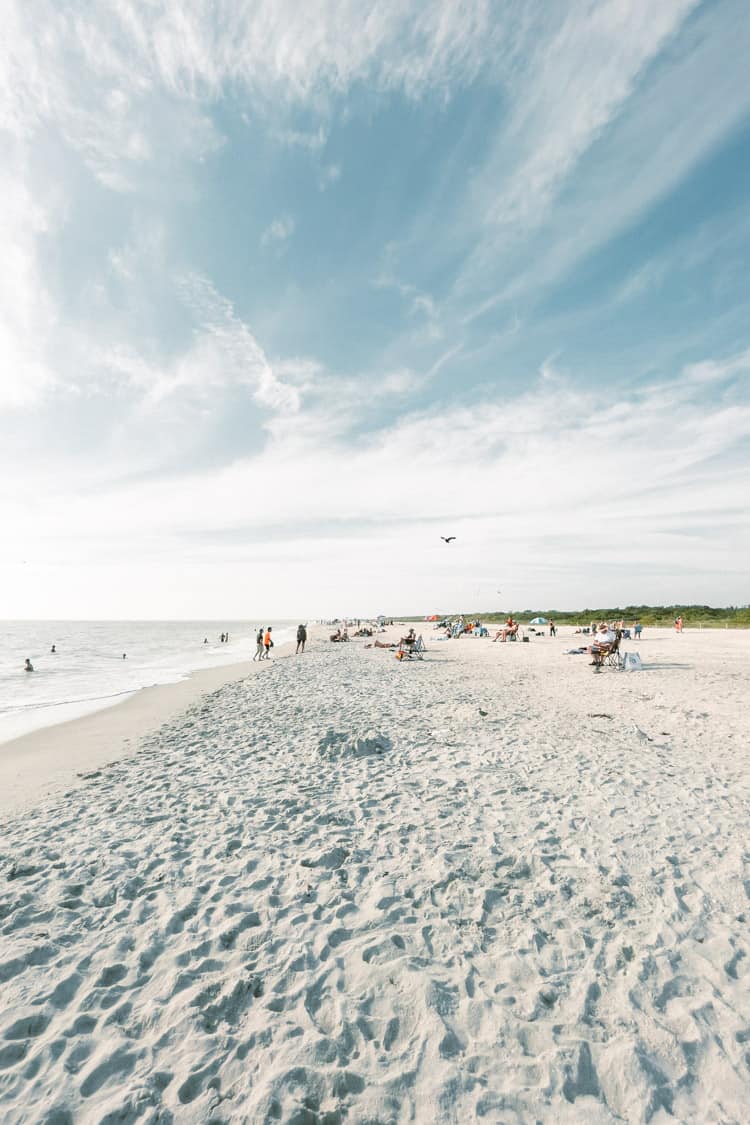 With no hotels in sight Bowman's beach offers a nice relaxing vibe. Once you park you will take a small hike from the parking lot to the beach. The walk to the beach is beautiful. You will pass along a nature path, a playground, and cross a bridge over small waterways on your way to the beach. This is the only beach with barbecue grills.
Located off Sanibel-Captiva Rd., turn left on Bowman's Beach Rd.
Bowman's beach was one of my favorite beaches on Sanibel island. Partially because the parking was more accessible, but also because the beach had amazing sand, good shelling, and great nature path talk walk down.
This beach is very family friendly. There are nature paths, a playground for children, bathrooms, and changing rooms.
It is also a great launching point if you are interested in canoeing or kayaking.
Bowman's Beach Parking
The parking at Bowman's Beach was far easier to find than some of the other beaches on this list. The parking lot was bigger and people seemed to be coming in and out all day making it easier to find open spots.
Cost – $5 per hour
Amenities at Bowman's Beach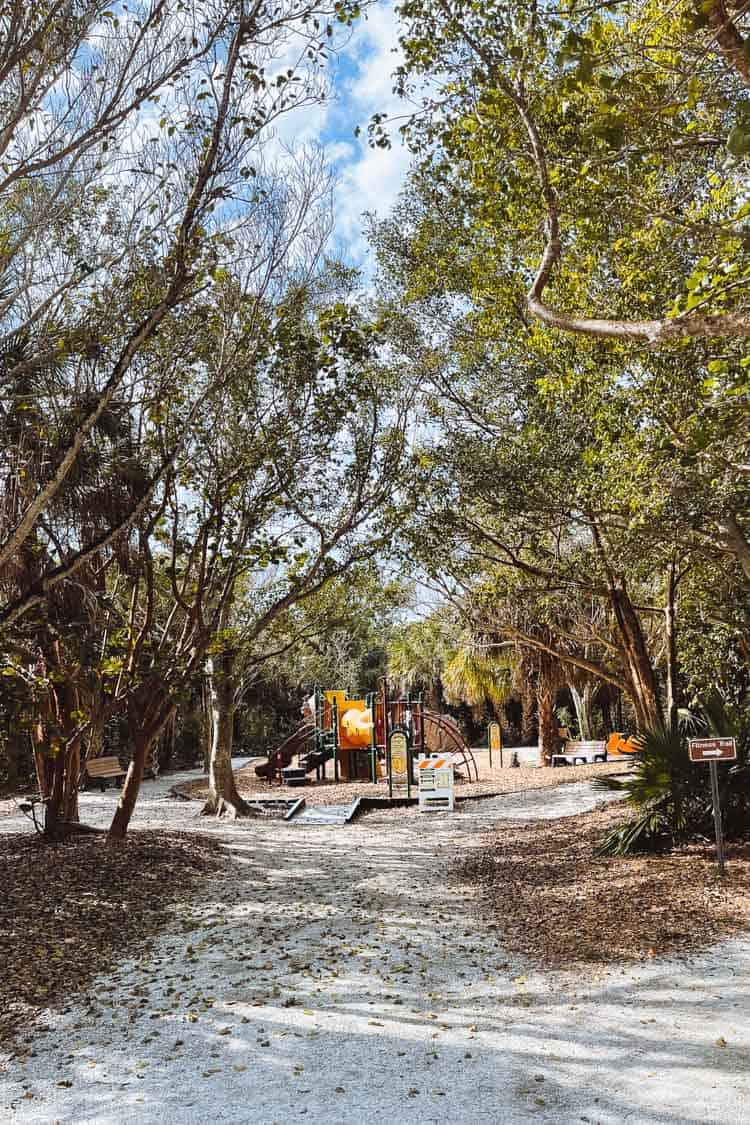 Restrooms, changing rooms and outdoor shower
Oversized vehicle parking
Free handicap parking
Picnic tables and Barbecue grills
Fitness and nature trails
Canoe and kayak launching
Public telephone at restrooms
3. Tarpon Beach, Sanibel Island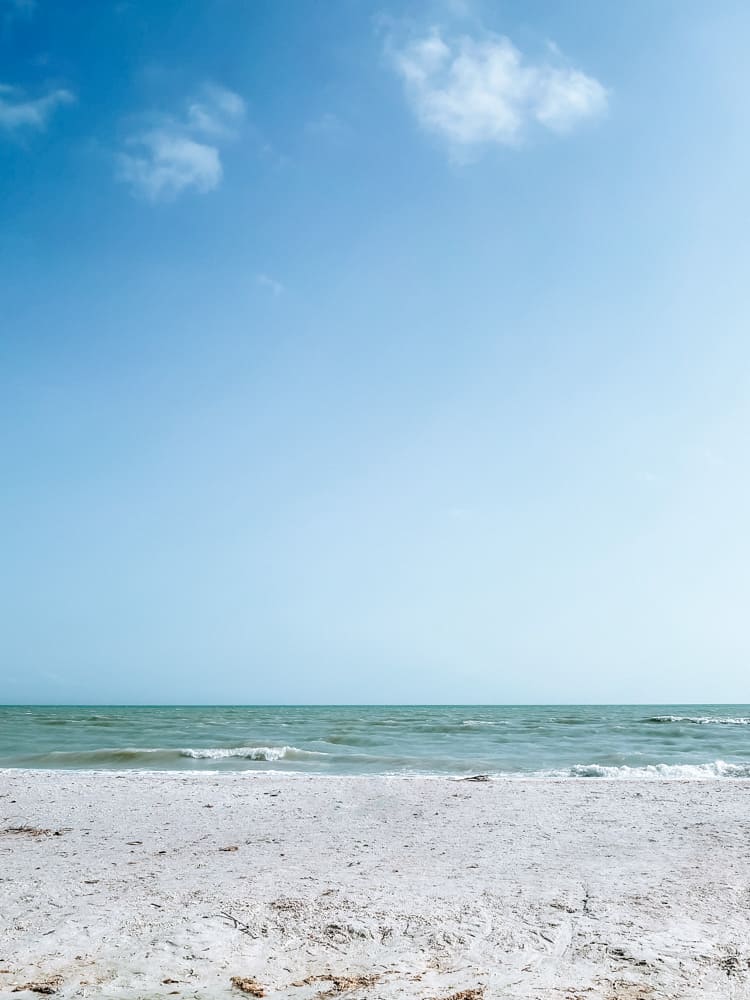 This was one of my favorite beaches on Sanibel Island. It is quiet and never overcrowded. Great for walking, looking for seashells, and enjoying the water. This beach also offered some of the best shelling I have ever seen! Very unique.
It features easy parking and a short walk from the parking lot to the beach. It is located at the south end of Tarpon Bay Rd. at West Gulf Drive.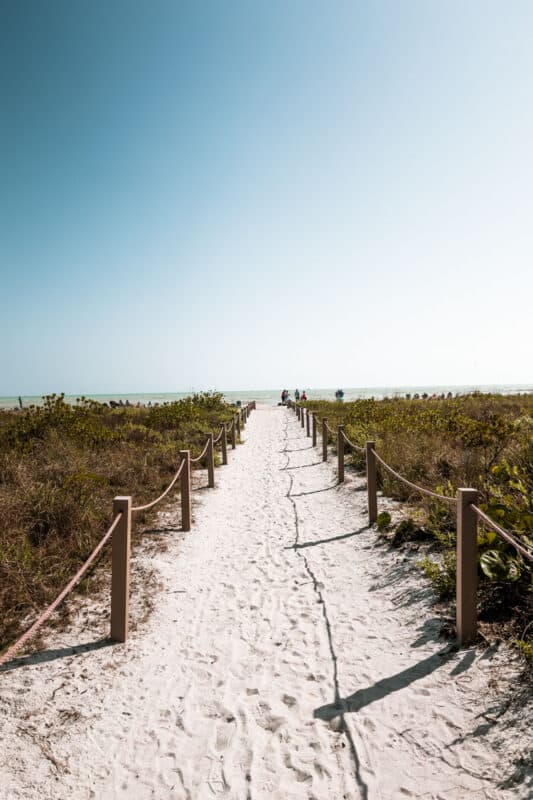 Amenities at Tarpon Beach
Restrooms and outdoor shower at beach entrance
Bike parking at beach entrance – no fee for bikes
Oversized (20 foot and over) vehicle parking – several
Free handicap parking – 3 handicap spaces at beach entrance
Parking at Tarpon Bay
Cost – $5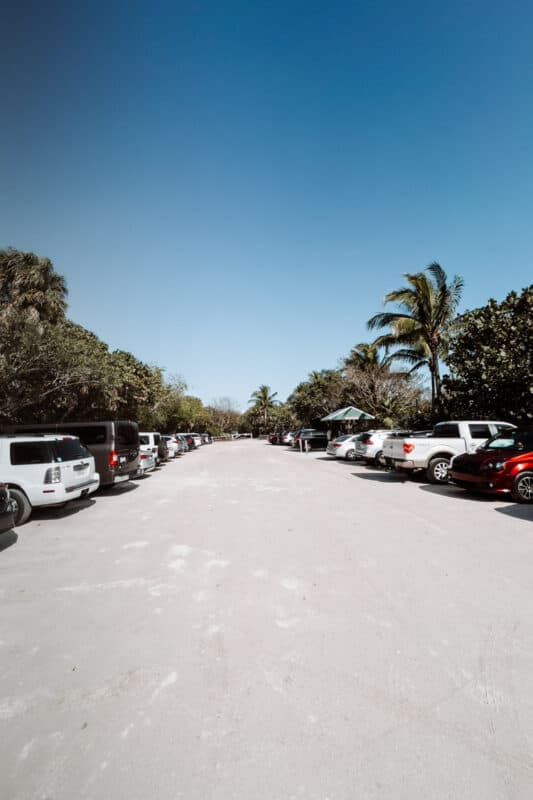 4. Blind Pass Beach, Sanibel Island
Located on both the Sanibel and Captiva side of the Blind Pass Bridge, this beach is another popular site with shellers and fishermen. You will find signs warning against swimming because of the currents, so be careful. Blind Pass Beach is located on Sanibel-Captiva Rd. at Blind Pass Bridge.
Amenities at Blind Pass Beach
NO restrooms on Sanibel side
Parking on both sides of Blind Pass bridge
Restrooms and outdoor shower on Captiva side
Free handicap parking – 1 space only on both sides (Captiva and Sanibel)
5. Gulfside City Park (Algiers), Sanibel Island
Gulfside City Park is a very nice clean beach. Like most of the beaches on the list, parking is limited so get here early to make sure you get a spot. There is also a toll to cross the bridge to get here. Plenty of nature to walk around and see as well.
Amenities at Gulfside City Park
Public beach offering picnic areas
BBQ grills
Bike racks
Outdoor showers & restrooms.
Shelling at Sanibel Island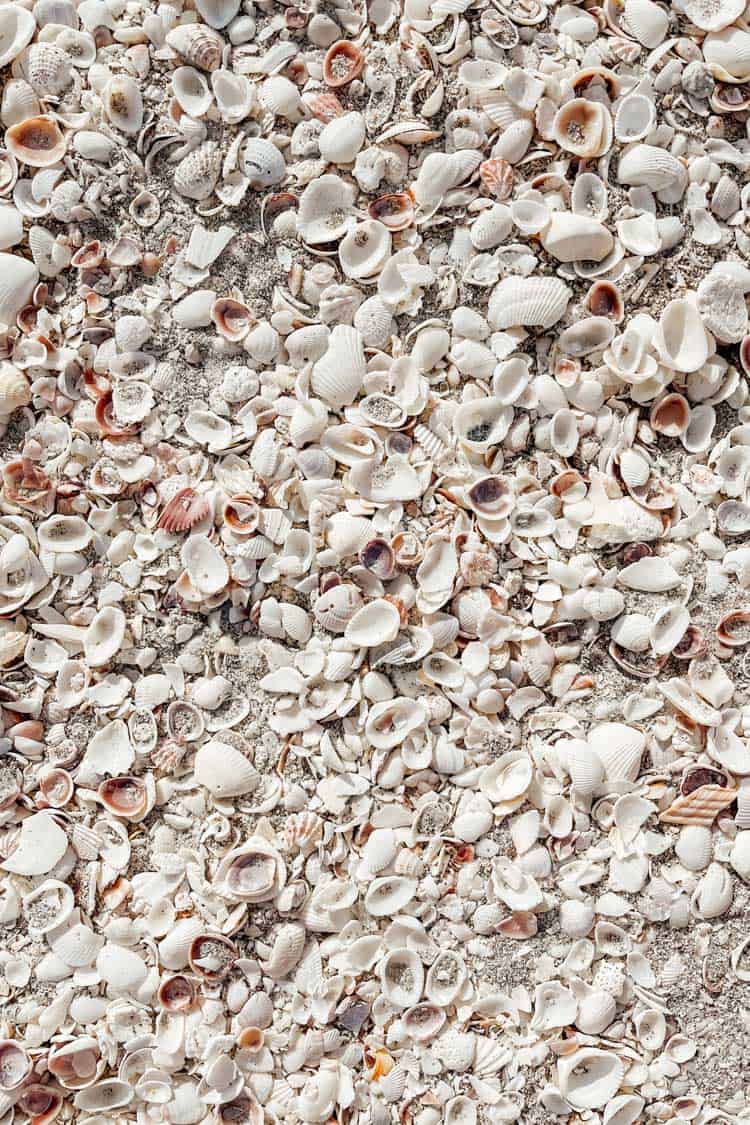 The Sanibel Island Seashells are world famous. The shells at the beaches were unlike anything I had ever seen before. While doing my research most websites said that all the beaches were great for shelling. After visiting most of the beaches on Sanibel Island I found this not to be true. Keep reading to see which beaches I found were best for shelling.
Which beaches are best for shelling?
If you are interested in seeing the shells I recommend Tarpon Beach, Blind Pass Beach, and Bowman's Beach. Tarpon beach is small and pretty secluded while Bowman's beach is bigger and more crowded with more sand.
To be honest, the sand at Tarpon's Beach had some of the best shelling but the sand wasn't as nice as some of the other beaches.
Low tide is best to venture out and find seashells. If you can go after a storm the shelling choices will be even better.
Where to Stay on Sanibel Island
Hotels on Sanibel Island can be booked year round. Here are a few of the most popular hotels you can check out.
I hope you enjoyed reading about the best beaches on Sanibel Island. Which beach would you add to the list?
More of our most popular Florida posts:
Best things to do in Orlando: 10 Things To Do In Orlando Florida Besides Disney World
Most popular cities in Florida: What To Expect In 6 Of The Most Popular Florida Cities