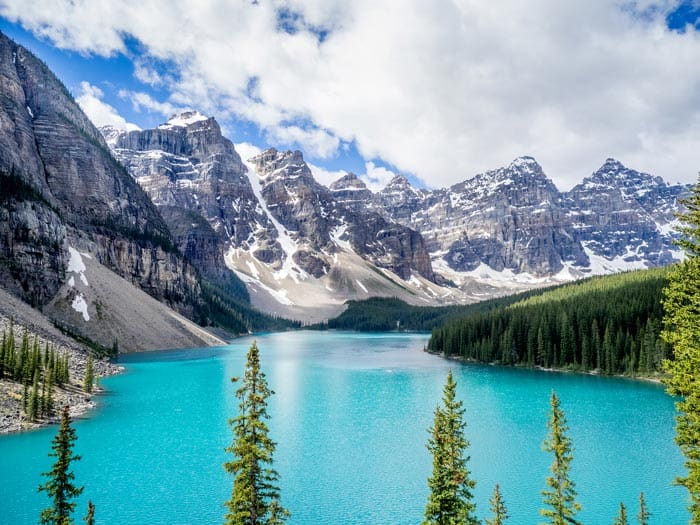 Bias alert! Bias alert! My husband is from Alberta and totally has me drinking the Canadian Kool-Aid! But don't dismiss this post because of my bias; you need to consider a trip to Alberta based out of Calgary.
It is the perfect destination for the outdoorsy person, as well as the partial or wannabe outdoorsy person (more where I fall). There seem to be thousands of picturesque nature shots, and if you aren't the type to hike 32 miles and camp for 4 days you still can get to a ton of awesome spots.
Best Places to Visit in Alberta, Canada
Before knowing Calgary I was skeptical. I saw incredible pictures, but I of all people know how Photoshop works.
I'm acquainted with cold weather, but I was worried that Canada would be too extreme.
One trip ultimately converted me. The lakes really are that turquoise color, there really are amazing mountain views at every corner, and of course the uncomfortably polite Canadians are there to help you every step of the way.
Alberta Tourist Attractions: Best Places to Visit
This list below highlights a couple traveler hot spots, but is in no way complete, and just because an activity is listed at one park doesn't mean it can only be done or seen there as there seem to be a million Canadian national parks.
Tip: Rent a car! I honestly can't imagine trying to explore Alberta without renting a car. Prices are typically very affordable and the parks are all accessible with any type of car. I always get the best prices here with free reservations.
1. Explore Jasper National Park
One of the top Alberta tourist attractions is without a doubt are Canada's National Parks! They are so incredible it almost feels wrong to include them so "casually" in this post (we are working on a full post on the parks we have been to, but until then, this will have to do.
UPDATE – Read those posts on Jasper here.
Jasper National Park is located in the Canadian Rockies and it is amazing! It is further away from Calgary than others, but you won't be disappointed with the drive, or the destination. It is an outdoor dream.
My husband's favorite part is the proximity of the Marmot Basin Ski Resort. If you are a snow snob (my husband) then these are the mountains for you. The snow is great, and the runs never seem to be too crowded. Jasper is also the site of the Columbia Icefields (more on those below)
Related Post: Top 10 Things to do in Jasper National Park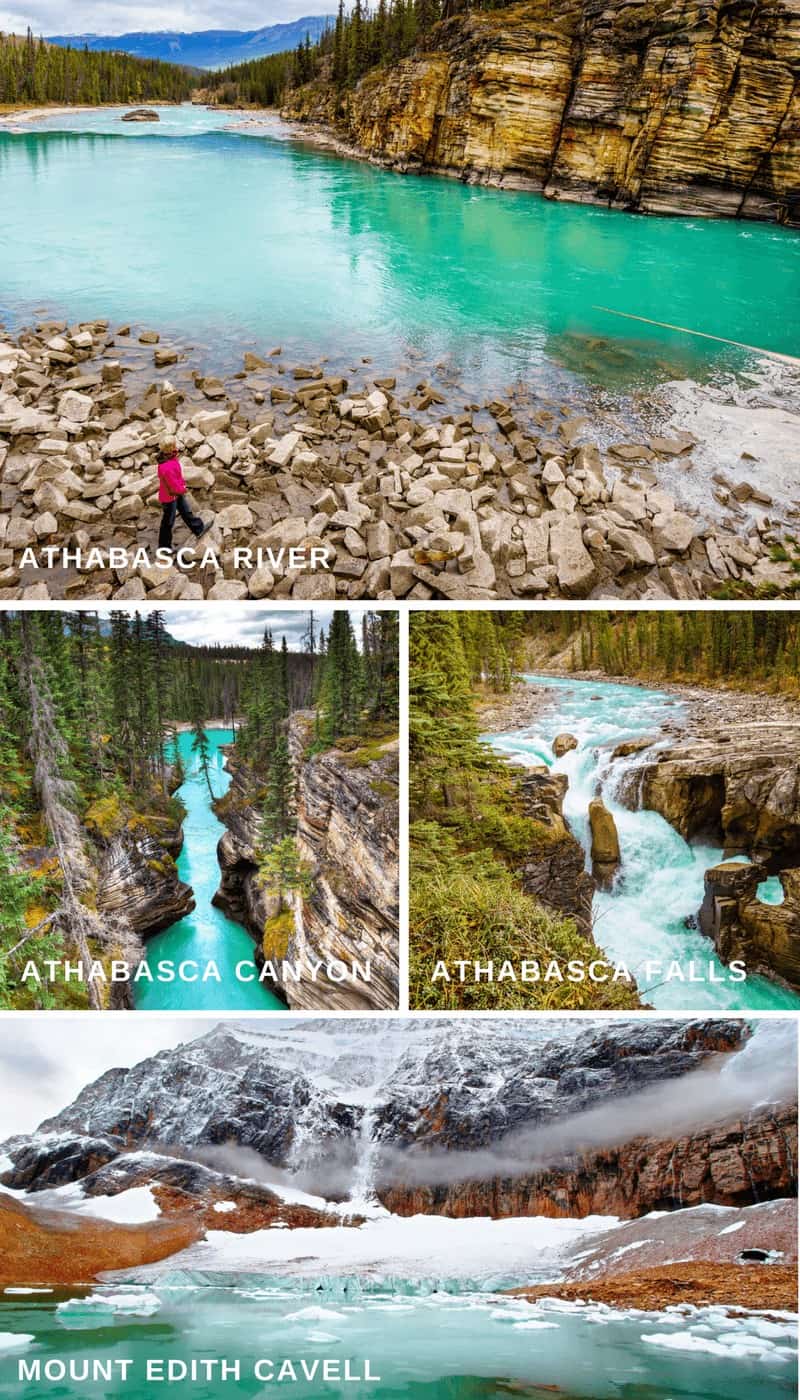 2. Explore Banff National Park
Banff National Park is about a 2 hour drive from the city of Calgary, and 3 hours from Jasper National Park.
Things to do in Banff National Park
WHERE TO STAY IN BANFF
Luxury Choice: Fairmont Château Lake Louise – If yup want to have the best view in all of
Banff you stay here. Located right on Lake Louise you will have gorgeous views of the turquoise blue lake and one of the main attractions in all of Banff.
Staying at the Fairmont hotel is not budget friendly but having dinner there doesn't have to be as bad. The very least you should do though is go inside to use the bathroom before beginning the hikes! Book here if you have the budget.
Budget Choice: Buffalo Mountain Lodge – This hotel is located in Banff town and is a great option if you're traveling on a budget. If you are going for a rustic mountain lodge feel this hotel will do the trick.
While you're in Banff you need to check out the Banff Gondola! Let's just say this is the most popular "tour" in Banff for a reason.
There are a lot of great viewpoints in Banff, but I think the absolute best is from the top of Sulphur Mountain after taking the Gondola up.
Not only can you see insane mountain views, but as the day shortens you will also be able to view the twinkle of the downtown Banff lights. This is an awesome activity to do in the summer and winter!
The ride is an 8-minute Gondola ride to the summit of Sulphur Mountain.
Skip the lines and get your admission tickets in advance here.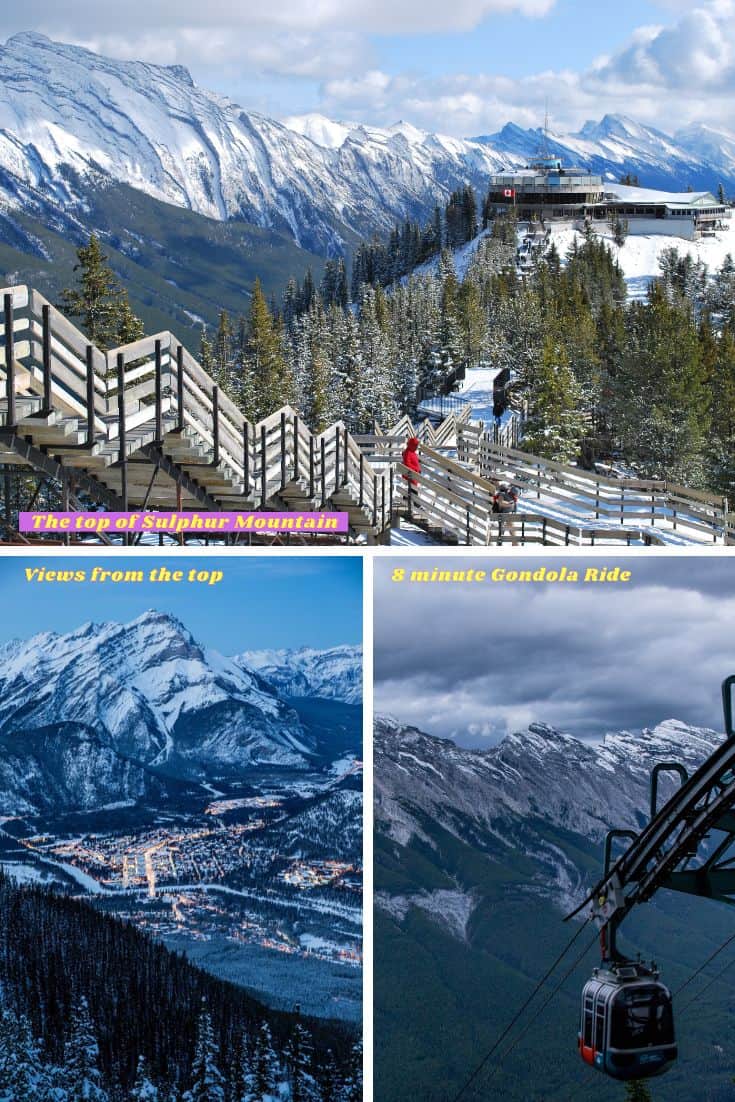 3. Columbia Icefields
The cool serene power of a glacier field is something that is hard to describe. Being able to climb over and through glaciers is something that pictures can never really give you a sense of.
The Columbia Icefield runs between Jasper and Banff, and it definitely is a spot you don't want to miss. The glaciers really do show off the cool blue hue seen in pictures.
If you are feeling adventurous be sure schedule an ice walk on Athabasca Glacier.
Book your tour: Athabasca Glacier: Columbia Icefield Parkway Tour from Banff
Book your tour: Jasper: Columbia Icefield Skywalk (Family Friendly)
4. Drumheller / Dinosaur Provincial Park
Most kids have a fascination with dinosaur bones and enjoy trying to figure out where, when, and how they lived. I never grew out of this fascination, and it turns out that Drumheller is one the few places on earth where tons of fossils have been found.
If you want to learn more you can explore Dinosaur Provincial Park. Also, be sure to check out the badland topography featuring hoodoos (tent rocks)!
Seeing these formations makes me feel like I'm on a different planet!
Although I recommend driving to Drumheller yourself, there is an option to take a day tour from Calgary if that suits you better. You can click on the link below to book your tour.
Book your tour: From Calgary: Guided Day Tour to Drumheller
5. Visit The Quaint Mountain Towns
Banff (also the name of a phenomenal national park) is my favorite mountain town. Make sure to ride the gondolas up Sulphur Mountain to really get the scale of the Rockies (unless of course heights make you queasy, then you may want to pass on this one).
On top you can experience being truly disconnected from the rest of the world. Also, there are nearby caves that you can explore!
6. Lake Abraham / Methane Lake
This lake is also known as methane lake; a unique natural process where aquatic plants release methane gas that freeze in bubbles as they get close to the surface makes for an amazing site.
These frozen methane bubbles can only be seen in the winter, but I've never seen anything else like it! The Canadian winter is only for the brave, but seeing this lake makes it worth it.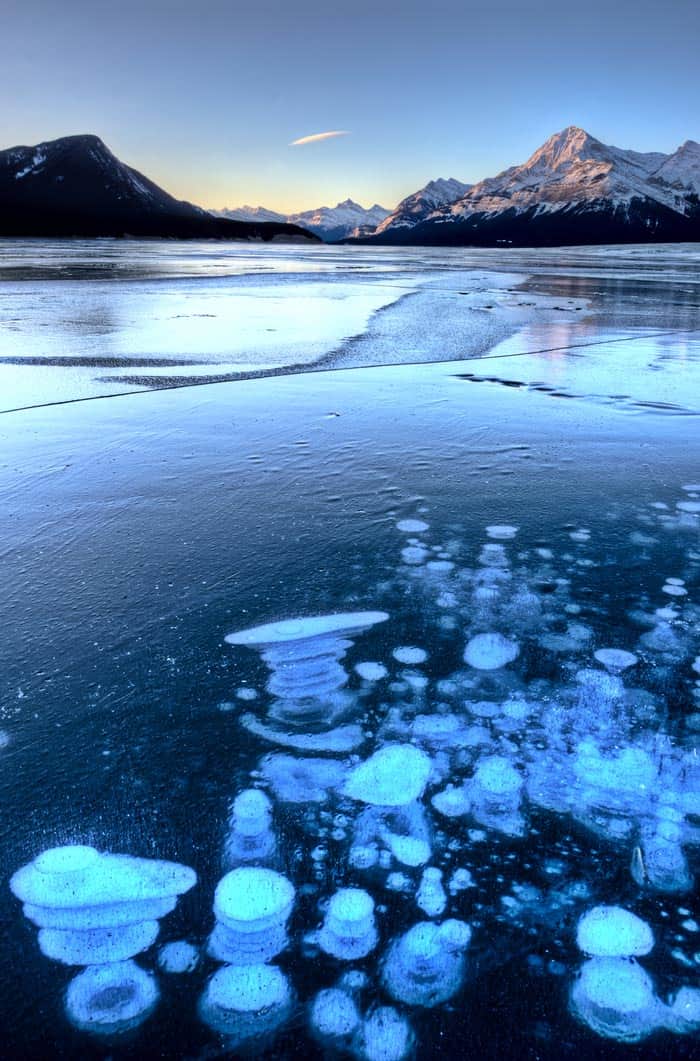 7. Hiking to Turquoise Lakes
Melting glaciers may create some very cold water, but the combination of light refracting of rock flour ground up by the glaciers creates the brilliant emerald glow of these lakes.
These colors really aren't Photoshop, but what you actually see when visiting. Three amazing examples that are easily accessible from Calgary are Moraine Lake, Lake Louise, and Petyo Lake.
You will also probably recognize these lakes from Instagram and Pinterest as they are quite popular!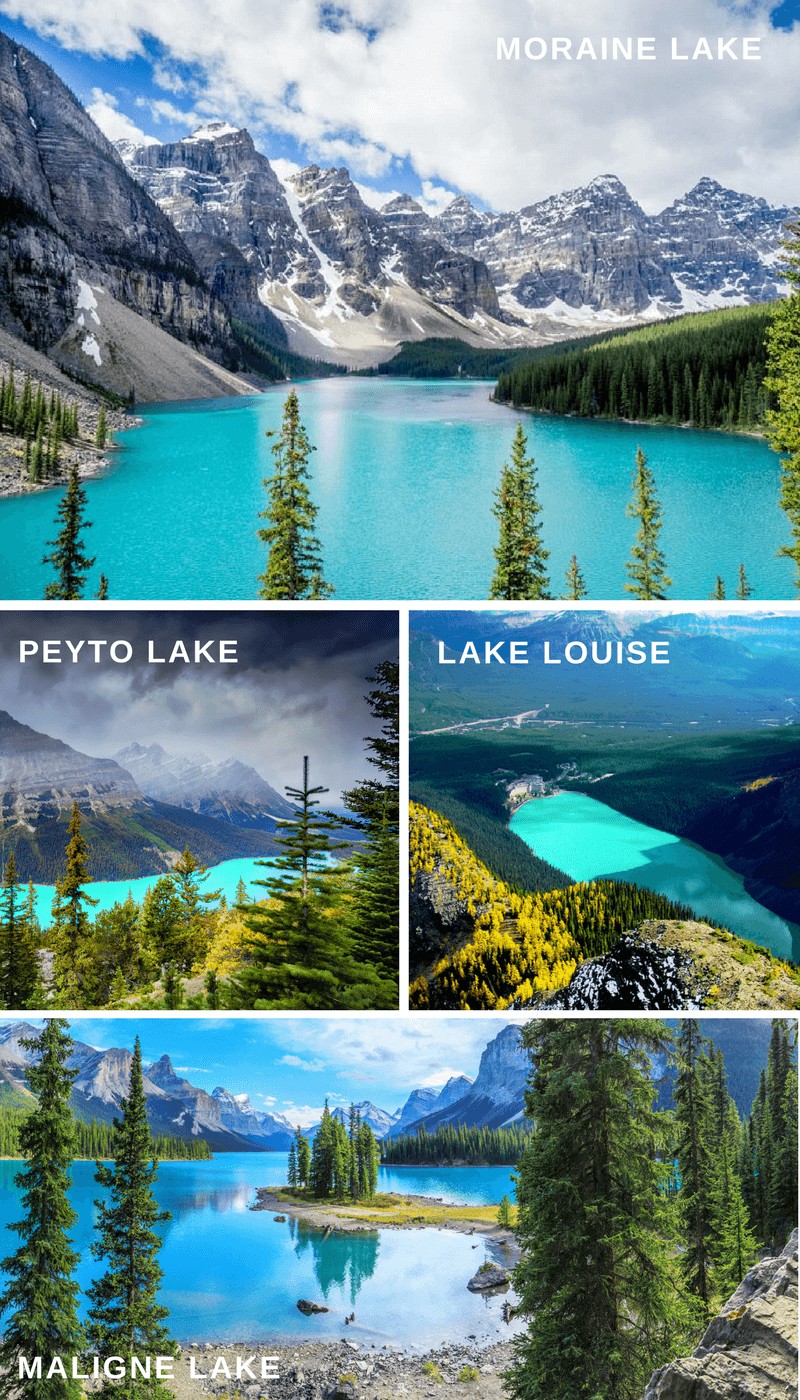 8. Eat dinner at the Fairmont Château Lake Louise
So staying at the Fairmont hotel is not budget friendly (it can cost about $600 a night in the summer) but having dinner there doesn't have to be as bad. The views are pretty spectacular. The very least you should do though is go inside to use the bathroom before beginning the hikes!
Book here if you have the budget!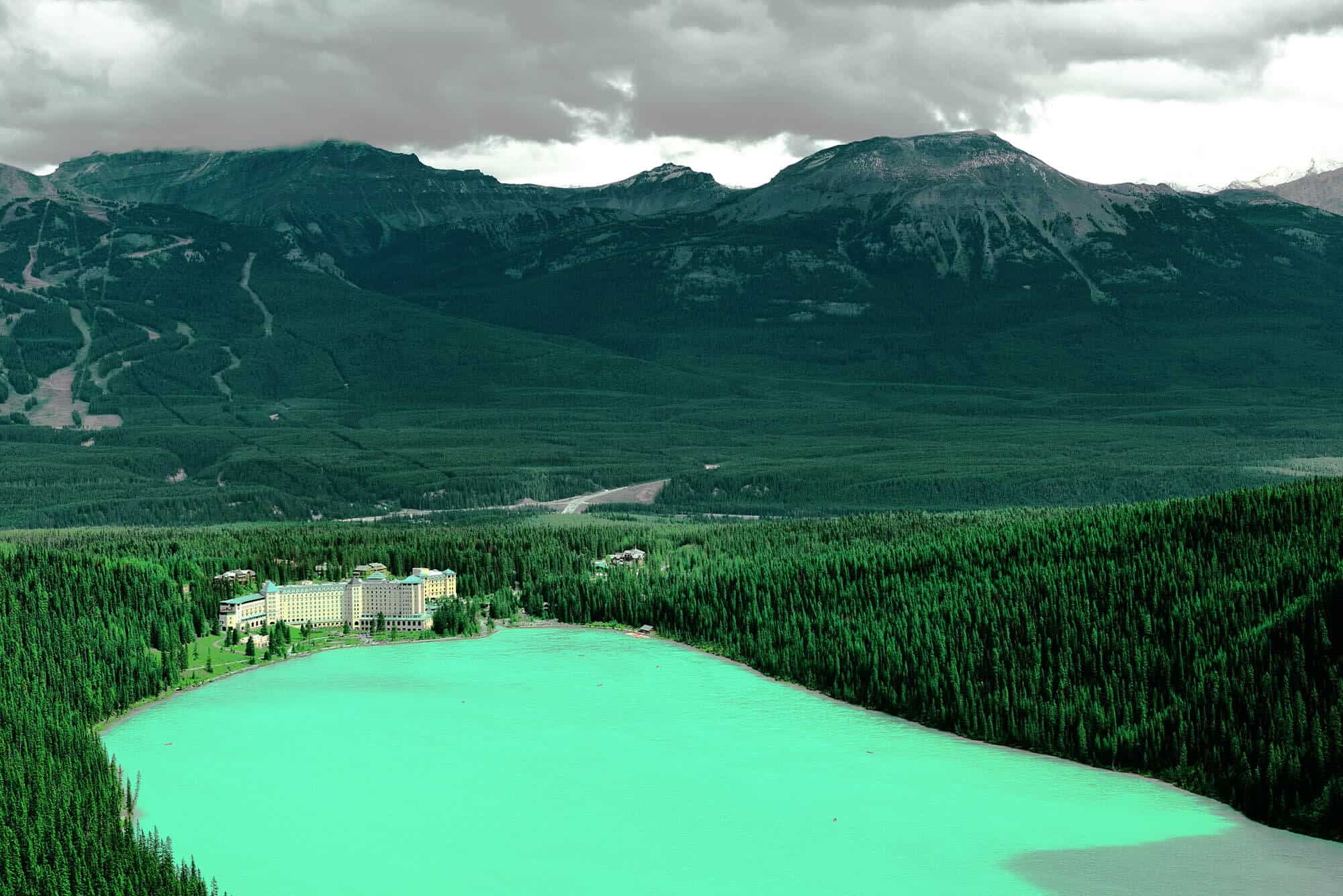 9. Head Smashed in Buffalo Jump
Okay..okay..I know this isn't the most amazing site to see, and I basically included it because my husband seems to love the name and he insisted that I do (haha!), but it is pretty cool to consider Canada's Native American history.
To hunt buffalo the Blackfoot ran herds of buffalo up the hill, and the buffalo in front wouldn't be able to stop at the edge of the cliff with the herd pushing up behind them causing some to go over and die, ultimately to be used by the tribe. There are many aspects of Native culture to be explored.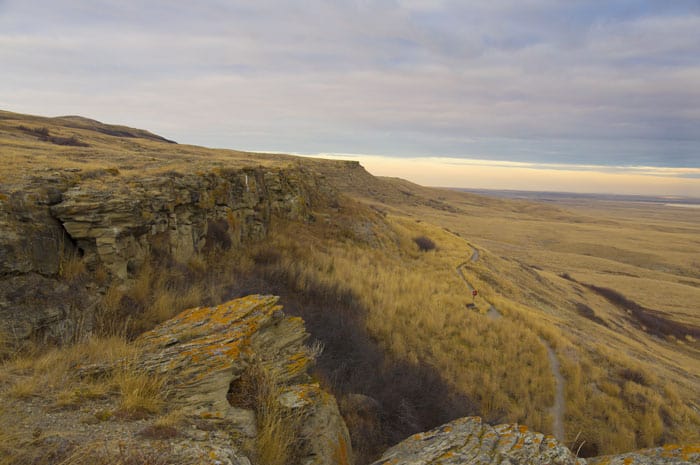 10. Go hiking in Johnston Canyon
Johnston Canyon is yet another amazing site within Jasper National Park. This hike is not too challenging and is amazing in the summer or the winter. The roaring falls are great to see in the summer, and freeze and are available for ice climbing in the winter.
Continue reading – Johnston Canyon Hike: The Best Hike in Banff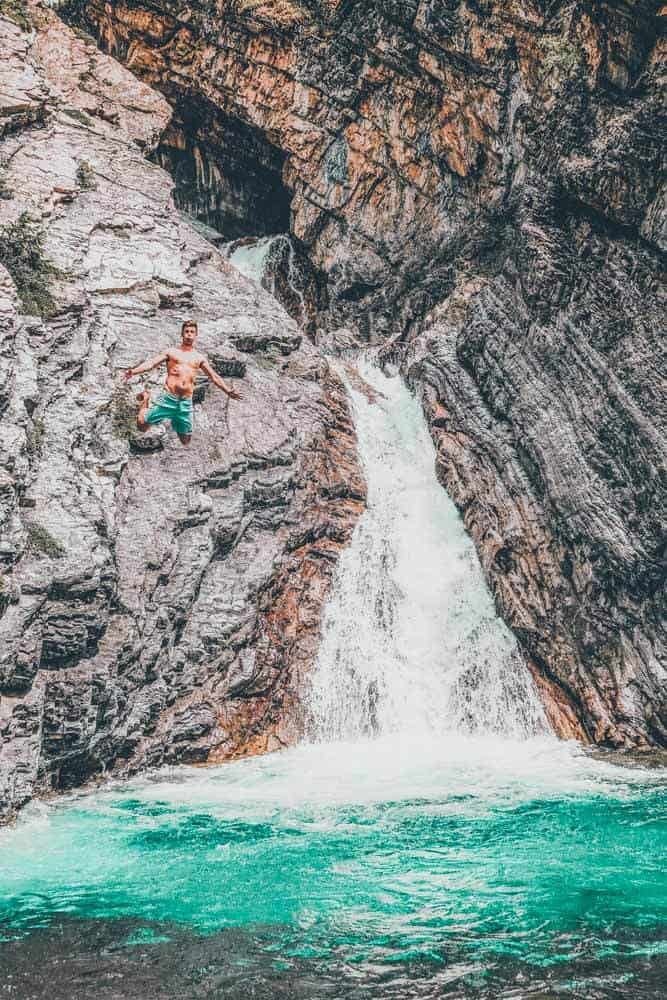 11. Waterton Lakes National Park
Though often out-shadowed by Banff and Jasper National Parks, Waterton Lakes National Park should not be overlooked.
A smaller crowd will allow you to explore the beautiful Red Rock Creek in relative peace.
It is located in a very convenient spot in southwest Alberta bordering Glacier National Park in Montana!
I recommend crossing the border and exploring both parks during one trip. Just make sure you don't forget to bring your passport so that you can get between the two countries.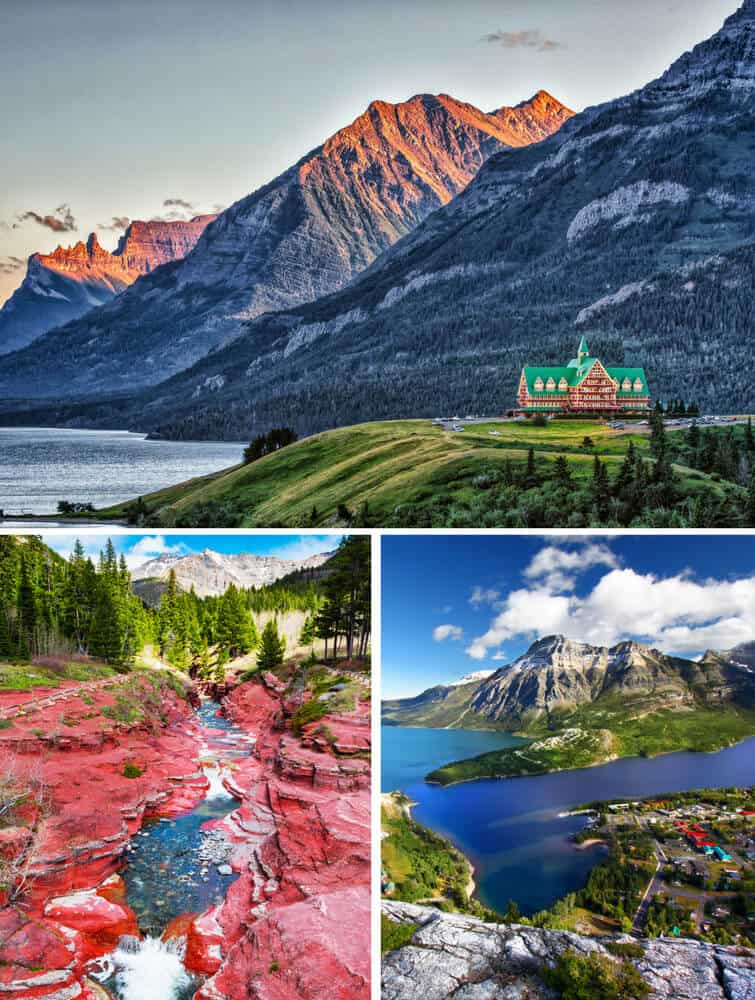 12. Banff Hot Springs
Anyone familiar with me knows that I absolutely love soaking in hot water in cold weather (see Iceland posts). Soaking in hot water with exquisite mountain views is my ideal method of relaxation.
The Canadian Rockies allow for exactly this. There are a ton of natural hot springs, with a lot of them allowing you to get in.
The one featured above is in Banff, and although you can't swim in this one, it is definitely worth a trip to see and get some cool photos!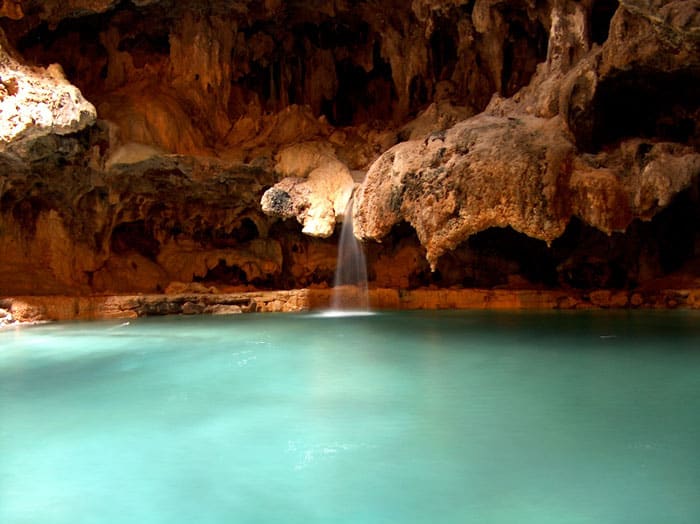 13. Stephen Avenue Walk
When you get back to Calgary, make sure to explore Stephen Avenue. This pedestrian mall features the best restaurants, trendy stores, street performers, and local artists displaying their wares.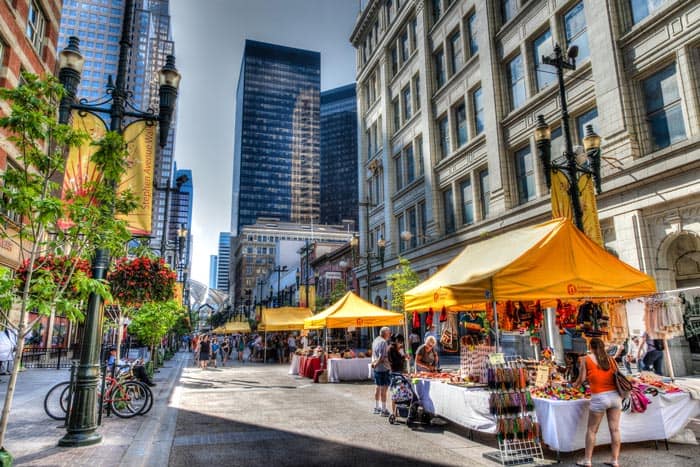 Alberta Canada Map
I can't be the only one who had no idea how big Alberta was! It is massive! See Alberta map below.
Save it to Pinterest for later!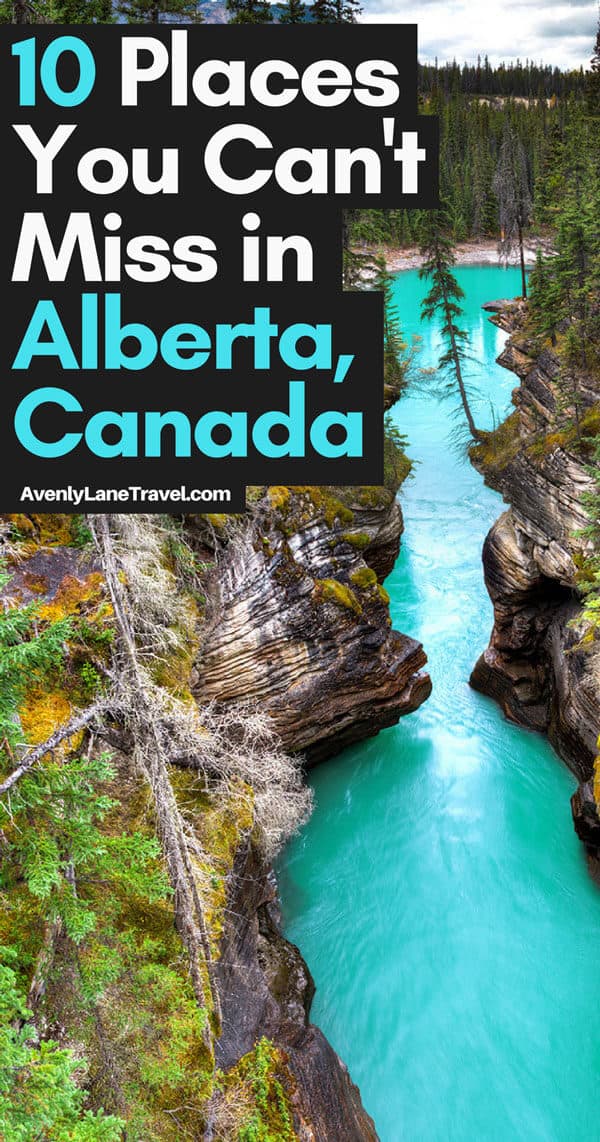 MORE ALBERTA CANADA BLOG POSTS
My husband is from Alberta and totally has me drinking the Canadian Kool-Aid! I love everything from the mountains to the gorgeous turquoise lakes. These are my most popular blog posts and guides from Alberta to help you plan your trip.
Best Places to See in Jasper: Top 10 Things to do in Jasper National Park
The Best Waterfall in Jasper: Sunwapta Falls Travel Guide
Guide to Visiting the Columbia Icefield Skywalk: Why you Should Visit the Columbia Icefield Skywalk
Guide to visiting the Miette Hot Springs in Jasper: Relax in the Jasper Hot Springs
Check out the most Most Underrated of All Jasper Attractions: Mount Edith Cavell (My favorite place in Jasper)
Which is better? Banff or Jasper: Should You Go From Banff to Jasper in Alberta Canada?
Watch more on Youtube – Avenly Lane Inspire