See Maui's Cove Beach Park – The best place to learn to surf in South Maui
This rocky cove beach is probably best known for its boat launch that many snorkel tours leave from. Also, the calmer cove waters make a great location for stand up surfing (supping) or general surfing lessons. You will likely see a number of people in the water taking advantage of the opportunity.
If you want to learn to surf, you can find vendors/instructors in the area that will rent you your own sup board or even give you a lesson.
If you do want to lounge on the beach you can, though it is not very big. There are a number of rocks along the beach and in the water, but they help create a more intimate vibe. The small strips of sand still welcome up the clear blue waves.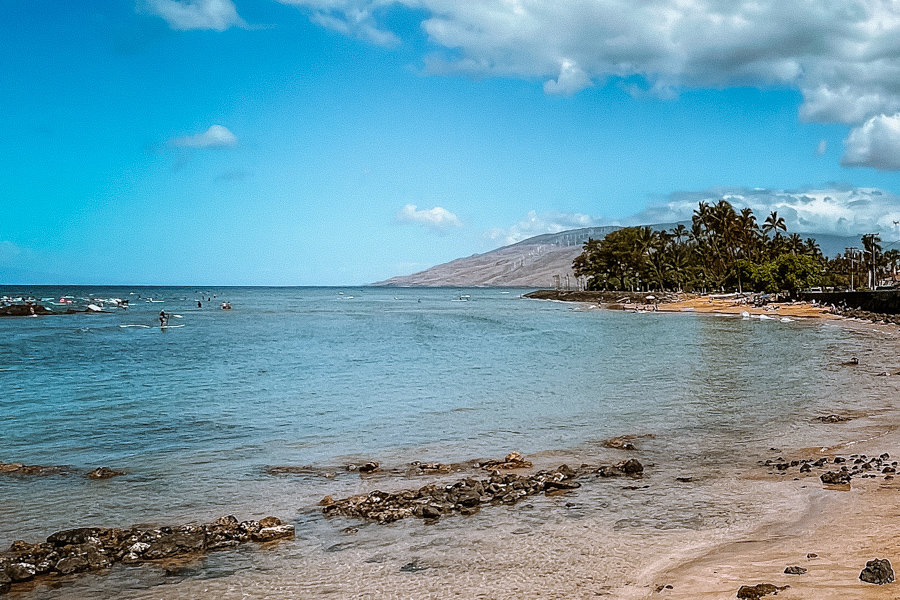 Cove Beach Park Quick Tips
Other names: basically connected to Kalama Beach Park, Cove Beach Maui
Best for: Boat Launch and Surf Lessons
Day & time I visited: Weekend (crowded)
Facilities: Porta-potties, no showers, boat launch, picnic tables
Lifeguard: No
Cost: Free
Parking: Free, small lot
Open From: 7 am to 8 pm
What to Expect at Cove Beach Maui
This small beach cove is not one that people will typically lounge on for extended periods of times. People typically come here for other reasons.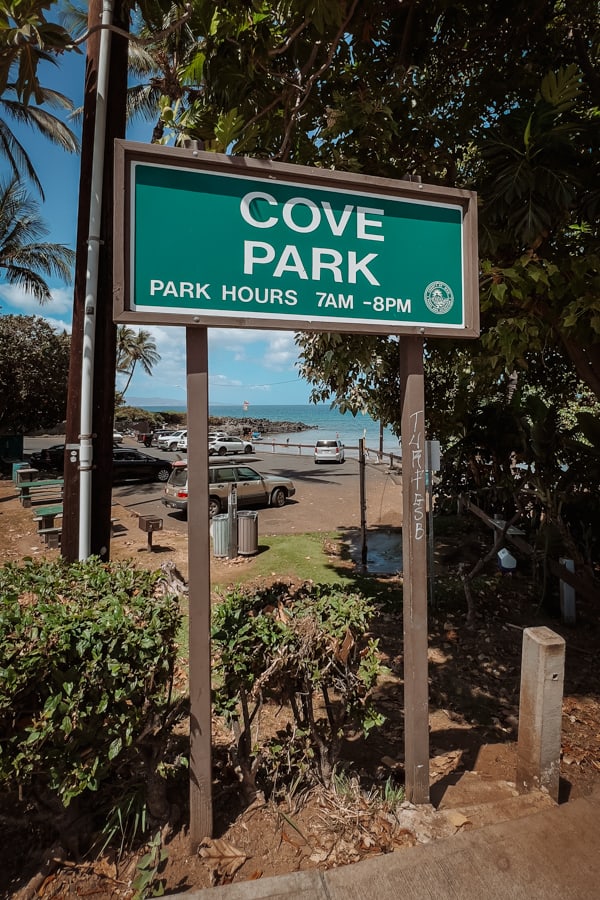 Boat Launch
Have your own boat? Booked an awesome snorkeling tour? If yes, there is a chance you end up here anyway to launch off into the ocean!
Surfing and Stand Up Paddle Boarding Lessons (offered out of trucks in the parking lot)
The small and relatively consistent waves make this one of the best places to learn to surf.
Looking for the opportunity and place to SUP? There were vendors in the parking lot where you could rent your own or even hire an instructor to give you lessons. The waters of the cove being calmer make it easier to paddle around. I didn't stand up paddle board here, but I did love the experience (and didn't need an instructor).
Picnic Tables
There are a couple picnic tables in the area if you are looking to spread a meal out!
Location
This little cove is situated at the southern end of Kalama Beach Park. It is an incredibly easy walk if you want a more traditional Maui beach experience that Kalama Beach offers.
This beach is located in Kihei, on the southeastern part of Maui.
Parking at Cove Park
There is a little lot attached to the park, but spots filled up quickly as there really weren't that many. If you need to get here and the spots are full, try parking at Kalama Park and walking down. Thankfully, if you do ge ta parking spot they are free.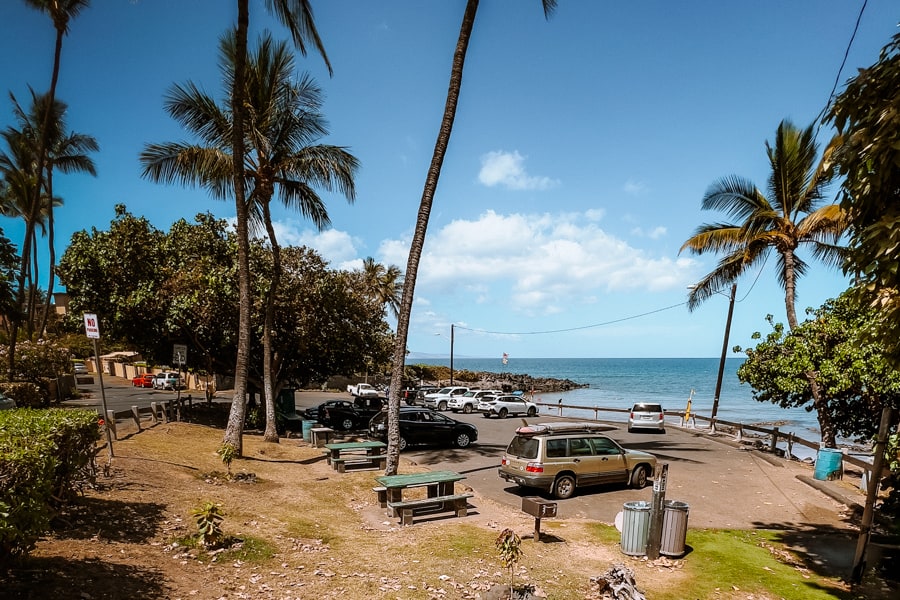 Parking lot at Cove Park
Other Area Attractions
The immediately adjacent Kalama Beach Park offers the stereotypical Maui beach experience. If you want to drive a little bit further south you will soon arrive at the Wailea resort area and the beautiful beaches there.
I recommend driving a little bit further on to my favorite snorkel spot in Makena Cove or all the way south to the Hoapili Trail that leaves from La Perouse Bay to give you a completely different feel for Maui.
Final Thoughts on Cove Beach Maui
As with most Maui beaches you can easily enjoy a visit to this beach. That being said, I would only target this beach if I was looking to launch a boat or take a first time surf lesson!
What to Pack for Maui