Waipuilani Park Beach in Maui (Hawaii)(Maui)
There are a ton of high quality beaches on the island of Maui (duh, it's Hawaii). That being said, there are some that stand out as especially amazing or unique (tons of sea turtles, cliff jumping, excessive reefs to snorkel around).
Waipuilani Park beach meets the stereotype of a great Maui beach, but it doesn't have anything super unique to set it apart from others.
What I'm trying to say is that if your hotel ends up being on this beach, you should visit and know that you will enjoy it. If your hotel doesn't happen to be immediately on this beach, or you aren't already in the area, then you might want to visit another beach.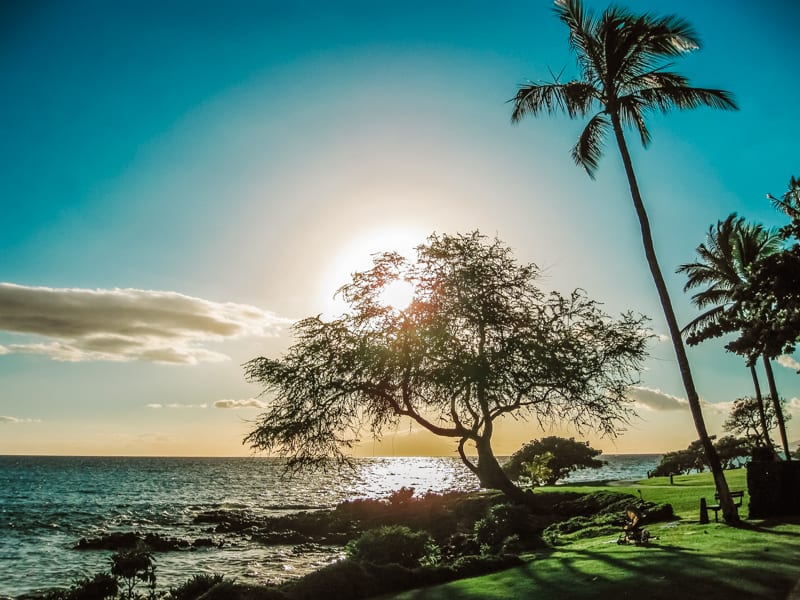 Waipuilani Beach Park Quick Tips
Other names: Kihei Beach Reserve, Kihei Beach, Waipuilani Park, Waipuilani Beach
Best for: Swimming, Pickleball Courts, Soccer Field, Tennis Courts, Volleyball
Day & time I visited:

Saturday at noon (not crowded)

Facilities: Bathrooms and Showers
Lifeguard: No
Cost: Free
Parking: Lot and along nearby street
Open From: 7 am to 8 pm
Waipuilani Park Location
This beach is one of the first that you will encounter when you drive from the airport to the south side of the island. Remember the shape of Maui is kind of like an 8 that is leaning to the left. With that image in mind, this beach is located near right where the two o's of the 8 meet.
If you are still confused, just know that it is in the Kihei town area. With it being in the town it means that you can walk from the beach park to a few restaurants and shops.
It is about a 23 minute drive from the airport.
What to Expect
You can expect to find the gorgeous Maui sand and beautiful Pacific Ocean. There are restrooms and other facilities available unlike a number of others on the island. This really is nice if you want to clean up and change before walking into Kihei for lunch.
I also like that this park features a wide grassy area that you can sprawl out in. If you want to have a picnic and avoid getting sand in your food then stretch out here.
The best perk of coming here is that there won't be hundreds of people on the beach with you. While you won't be alone, you are definitely not going to have to fight for a spot on the sand to spread out your towel. When I visited there were only a few other groups. I loved being able to have more space to spread out on the beach.
On my last trip to Maui I stayed in this area and loved that I could walk to the beach. It was perfect to do at sunset!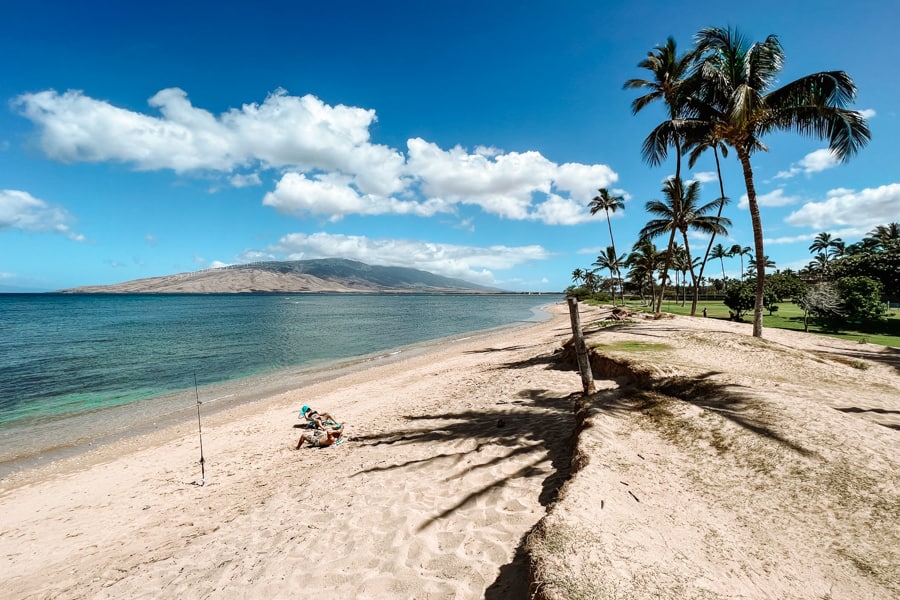 Parking
Parking is a nightmare at many of the most popular beaches on Maui. Thankfully, like many of the beaches in Kihei it is a little bit better here. I visited on a Saturday about noon and was able to find a spot in the accompanying parking lot. There was also no charge to park. Even if the lot had been full, there was nearby street parking that also had additional spot.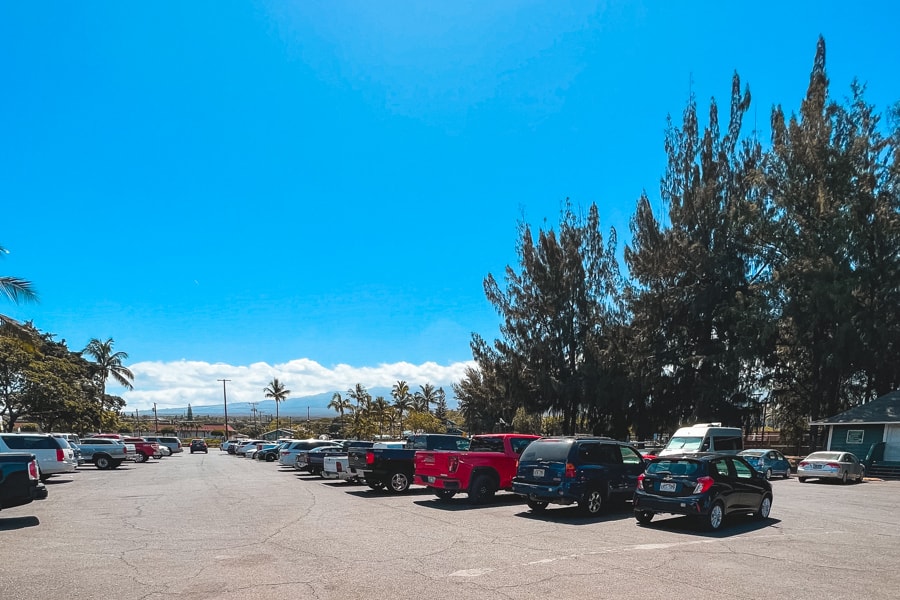 Negatives
You cannot go wrong by visiting this beach. Even though it isn't my favorite Maui beach, I don't really have any complaints about it either. A couple things to make you aware of ahead of your visit though.
Homeless Encampment
Like a lot of places in Hawaii there are a decent number of homeless around the beach. When hiking in you might be able to catch a view of some of their encampments.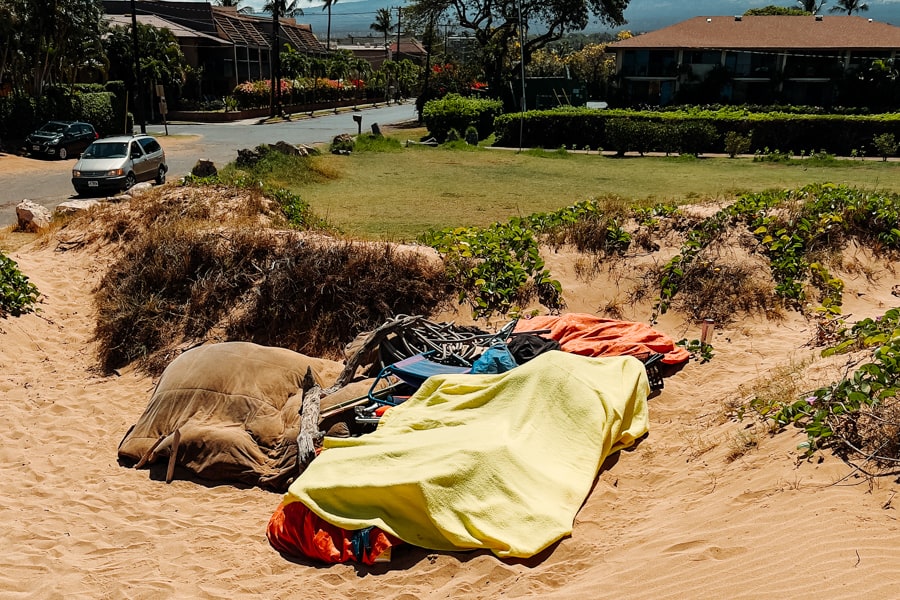 Thinner Strip of Sand
If you are looking for a super bar of wide sand to lounge on, you may want to continue on to another beach. You will still get to lounge on the gorgeous golden sands of Maui, but it won't be as thick as some of the other beaches, regardless of the tides.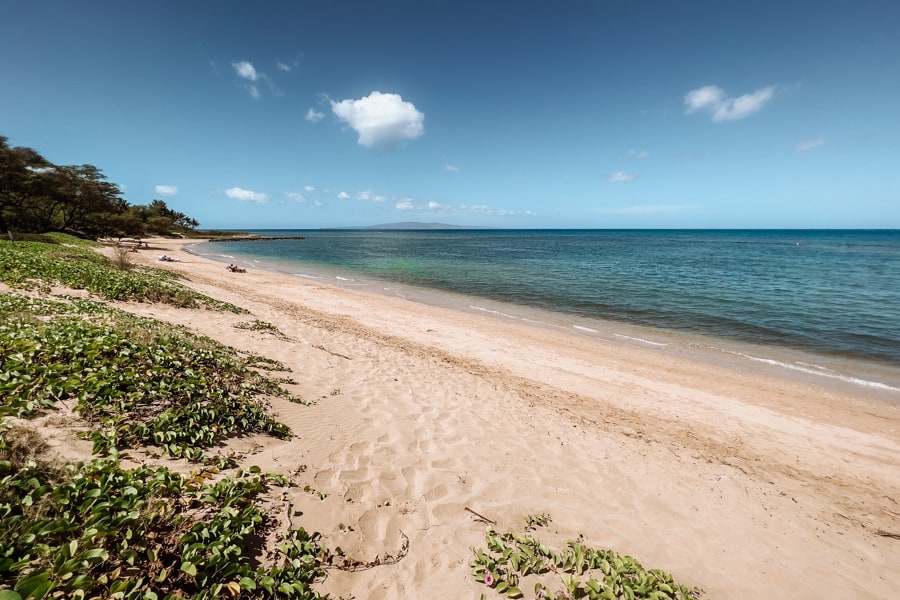 Snorkeling
Sorry, this beach isn't the greatest place for snorkeling.
Nearby Attractions
While in the area you should explore a few other things. You could keep driving south to the bigger Kalama Beach, or if you are more adventurous you can keep going southeast and get to my favorite beach, Makena Beach. Or you could go to my favorite snorkel spot at Makena Cove. If you feel like a hike you could drive all the way to the end of the road and take the Hoapili Trail that leaves from La Perouse Bay.
Hotels near Waipuilani Park:
(0.03 mi) Maui Sunset Direct Ocean View – On the beach of Waipuilani Park, this property offers 6 tennis courts, an outdoor pool, and an on-site gym. It is only 11.6 miles from Kahului Airport.
Waipuilani Beach Conclusion
This is a nice beach that you can easily enjoy, but if you are looking for one with a unique wow factor you might want to keep looking.