8 Disney Cruise Tips and Secrets
Visitors often call Disney the place "where dreams come true." They fill their theme parks with locations and rides from stories that transport you into another dimension, leaving you free to leave reality at the door and to escape into your own imagination.
Disney's theme parks are not the only place where the magic happens; Disney also has a line of cruise ships that take the adventure into the open seas, immersing families in a wondrous world of excitement.
However, for some the experience can be a little overwhelming, while others miss some of the best amenities. If this is your first time taking a Disney cruise, or you just want to make the most of the experience, make sure to read our best Disney Cruise tips and tricks below.
Hover over the image to share it to Pinterest!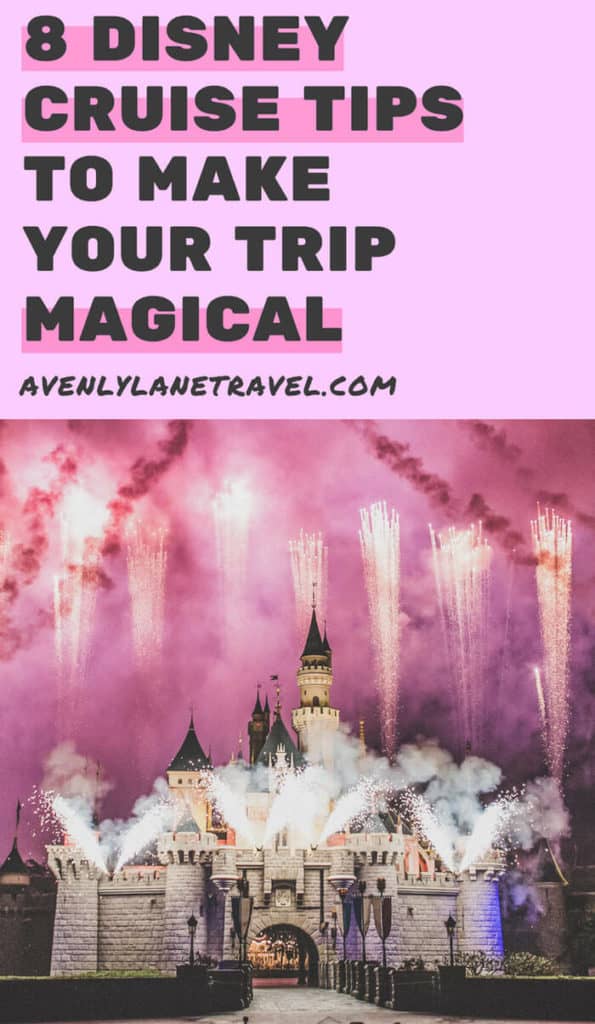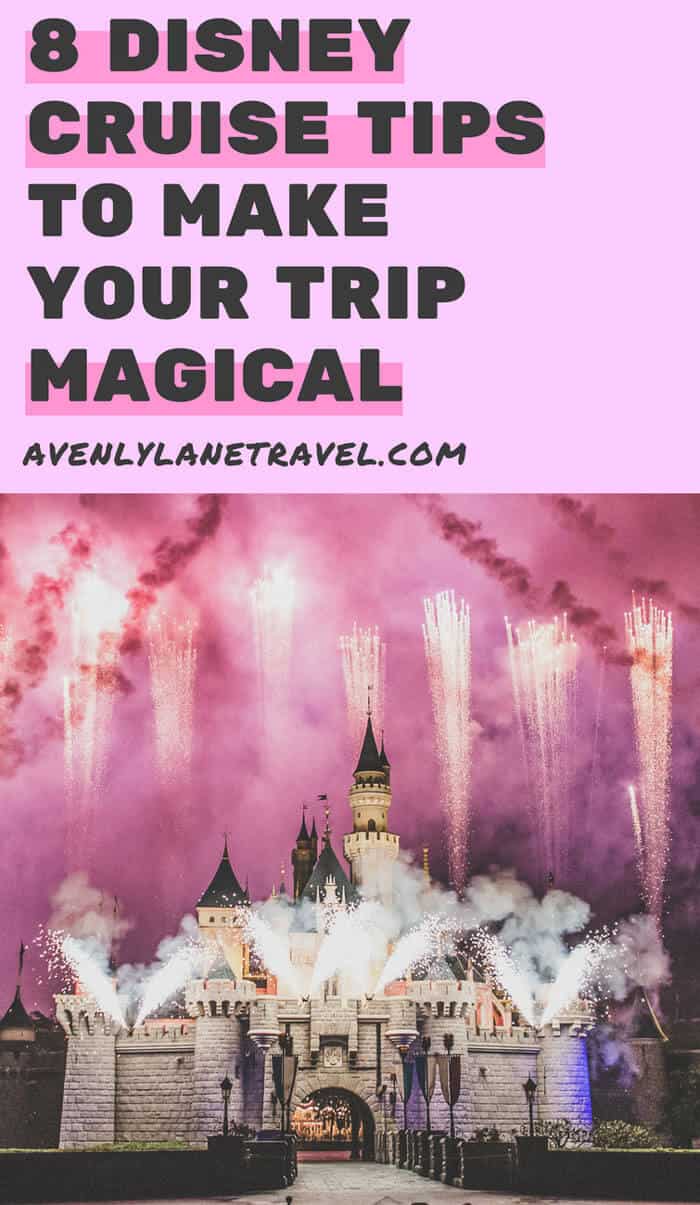 The Best Disney Cruise Tips and Secrets You Should Know Before Going
Secret Gift Exchanges
Every Disney cruise is special, and the people that frequent them are even more so. Those small, homemade decorations you see hanging from your neighbor's doors are called "fish extenders" and are used by families who want to exchange small treats and gifts with other passengers throughout the trip. This network is easy to join: simply go to DisBoards Cruise Meets forum and get enrolled! The Disney Cruise Line Navigator app also allows you to text with fellow cruisers using regular text, along with a set of Disney emoji's.
Look for the Characters
Lines at meet-and-greets are not nearly as long as they are at theme parks due to the smaller number of people on a boat at any one time. Make sure to take advantage of the opportunities when they arise. Interacting with characters is not just at formal times; if you are lucky, you may run into Daisy Duck running around the Mezzozine level. If they are in costume, they are there for you so ask them for a quick photo.
Since Disney began adding more characters to their empire, you may even be lucky enough to run into characters from Star Wars or Marvel depending on the cruise.
Know the Amenities
For all of Disney's fun and excitement it still operates like a regular cruise ship, which means things can get overpriced and scarce. One thing that fits this description is water. Although you can buy drinks anywhere, water is only dispensed at the complimentary soda machines on decks 9 and 11; the water in the room is drinkable, but the sinks are generally too small. However, if you are traveling internationally, you will be able to exchange money without having to pay any commissions, and the staff will even trade your leftover money back at the end of the trip.
In addition, you do not need to worry about getting lost. The carpet throughout the ship mirrors the ship's direction, so if you're walking towards the back of the ship as you see on the carpet, you are walking towards the back in real life also. Little details like this make sailing with Disney just a little bit more magical.
Ride the Aquaduck
Since Disney is known for their ride selection at theme parks, it only makes sense to include one on their boats. Enter the Aquaduck, a 765-foot ride that goes up and down through four levels of the ship, shoots you around corners and accelerates through river rapids – all while giving you a fantastic view of the boat and ocean in a see-through tube. This is an experience you won't want to miss.
Book Your Cruise Early
Experienced cruise travelers understand that the key to saving on excursions is to book early and book together, and that same mantra applies to Disney experiences as well. Make sure you use Disney's online check-in to reserve your spot up to three months before your departure. Also, use it to request preferred dinner seating as well. Moreover, you will want to book the shore excursions early since the best ones usually sell out.
While you are there, look at the onboard experiences such as spa treatments and special Disney experiences.
Consider Upgrading Your Dining Experience
Like most cruises, your food is taken care of when you purchase your ticket, but that doesn't mean you should take your dining for granted. Along with its sister restaurant Remy, Palo is an adult-exclusive dining room on board the Disney ship Fantasy, and regulars will tell you it's worth the extra $25 fee. Remy serves gourmet French-inspired cuisine designed by a team of award-winning chefs, while Palo does the same with Italian food. Whichever restaurant you decide to go with, it will be one of the highlights of the trip.
Take in a Movie
If you want to take a step back from all the excitement aboard a Disney cruise, head over to Disney's Buena Vista Theater and watch a Disney film on the big screen. These movies run all day long and feature everything from Aladdin to the Lion King.
In addition to movies, every evening onboard also includes a Broadway-style musical in the Disney Theater that boasts live singing and fireworks. If you still do not have your fix of Disney movies yet, your stateroom also offers a wide selection of entertainment from their TV networks and on-demand Pixar and classic films.
Check Out Themed Play Areas
Two of the favorites on board most Disney cruise ships are the Marvel Avenger's Academy and Star Wars: Command Post. Here, kids have the opportunity to interact with characters from their favorite shows and movies, while learn about harnessing their force powers or going on a mission with Dr. Strange.
Though these are mostly open to the younger kids, older kids (and adults) can take part as well.
[su_note note_color="#ffffff" radius="1″]Author: This is a guest post by Abby Drexler, a contributing writer and media specialist for Magical Travel. She regularly produces content for a variety of travel blogs to bring the magic of Disney to their readers.[/su_note]
Note – If you are interested in guest posting on Avenly Lane Travel please email [email protected] and submit your article for review.
[su_note note_color="#ffffff" radius="1″]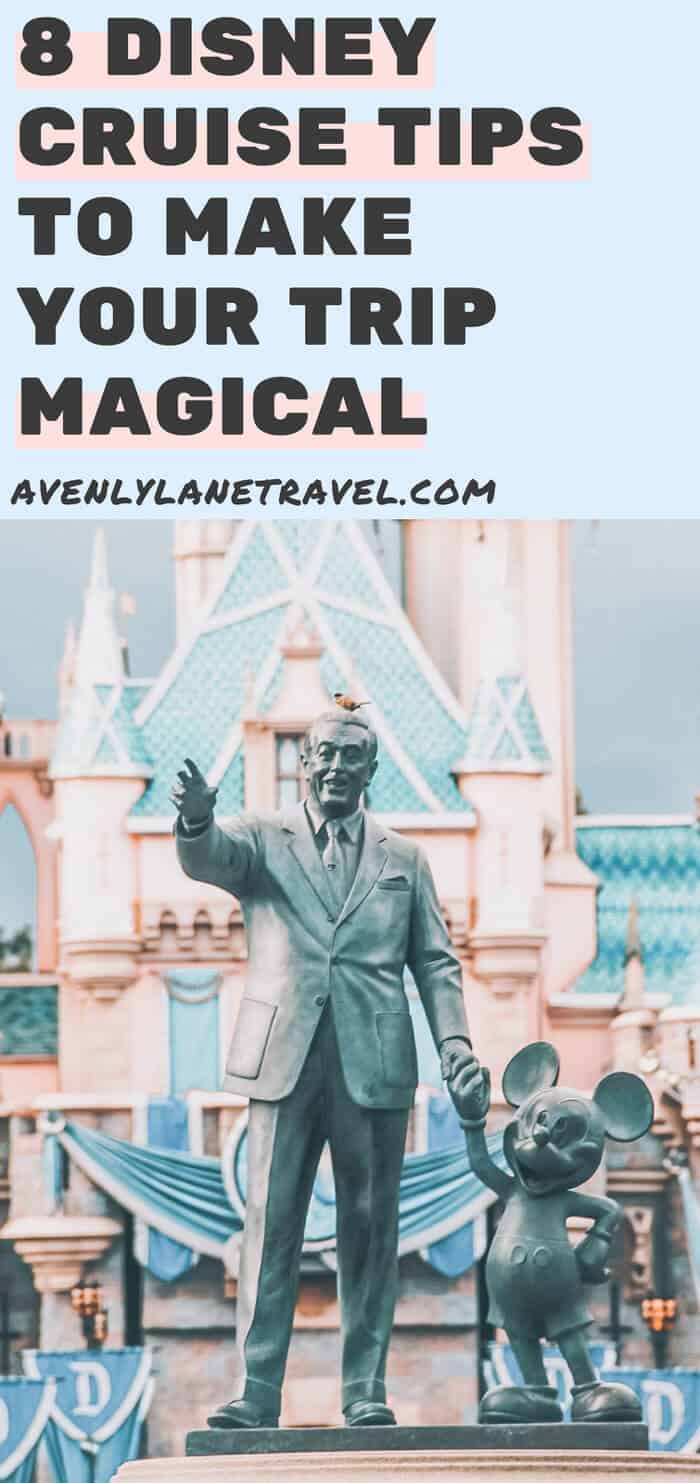 Hover over the image below to share it to Pinterest!
Thank you so much for reading!
[/su_note]