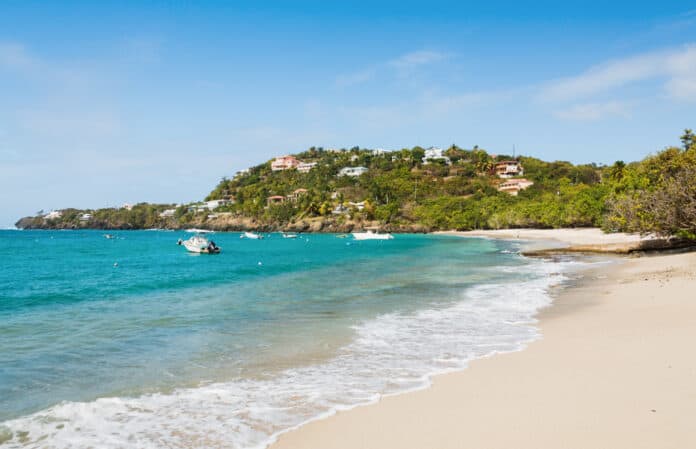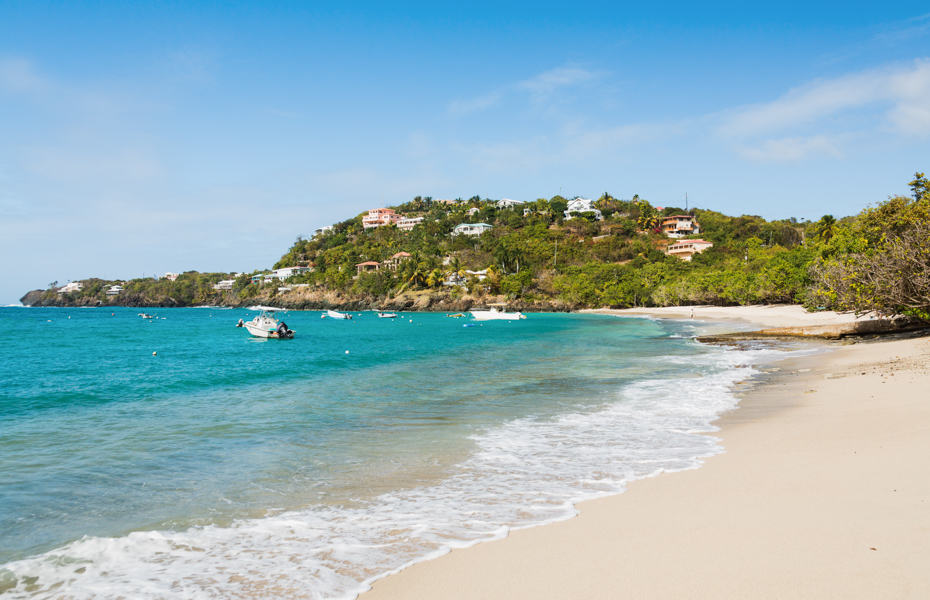 Hull Bay Beach is ideal for people trying to escape the crowds of St. Thomas. It's tranquil, natural feel and more secluded than some of the other beaches in St. Thomas. The beauty of Hull Bay is in its tranquil, natural feel.
It's a little beach, laid back and crowd free.
The shoreline is narrow and filled with white sand mixed with pebbles and small rocks. The small pebbles dominate the right side of the shore. The tree line is largely made up of maho trees, plus a couple of seagrape trees, genip trees, and pink poui trees. The trees provide natural shade.
Hull Bay Beach Guide
Things to know before you go
Sand: The seafloor is mostly rocky with a few sandy spots. Water shoes are recommended.
Not family friendly: Not ideal for families with small kids because of the rocky seafloor.
Surfing: Hull Bay is for experienced surfers only.
Rentals: You can rent paddleboards and snorkeling gear from a local shop here. There are no chair rentals, umbrellas or resort amenities.
Cost: Free admission and parking
Where is Hull Bay located?
Located on St. Thomas' central north shore.
How to get to Hull Bay
Hull Bay is the next inlet west of Magens Bay. You'll find lots of free parking there.
By Taxi: If you take a taxi to Hull Bay, arrange for a return ride ahead of time.
When to get there
Hull Bay is pretty quiet during the week, but it gets busier on weekends, when it's a popular spot for locals.
Waves: From November to March, the waves typically begin to pick up here. During this time it is common for the local surfers to frequent Hull Bay. They are great to watch from the beach!
What to expect at the actual beach
Residential areas are visible on the hills to the right and left of the beach.
Hull Bay Amenities
there is a bar/restaurant called Hull Bay Hideaway where you can buy buckets of beers to take to the beach or you can dine in. The restrooms are located in the restaurant.
The only other amenity is a dive shop.
There are no chair rentals, umbrellas, or resort amenities.
Magens Bay
If you are looking for beach that is more family friendly, with amenities I recommend checking out Magens Bay located right next door. Unlike Hull Bay, Magens Bay offers tons of facilities, including showers, lifeguard, snack stalls, and rentals.
Attractions near Hull Bay –
Mountain Top
Phantasea Tropical Botanical Garden