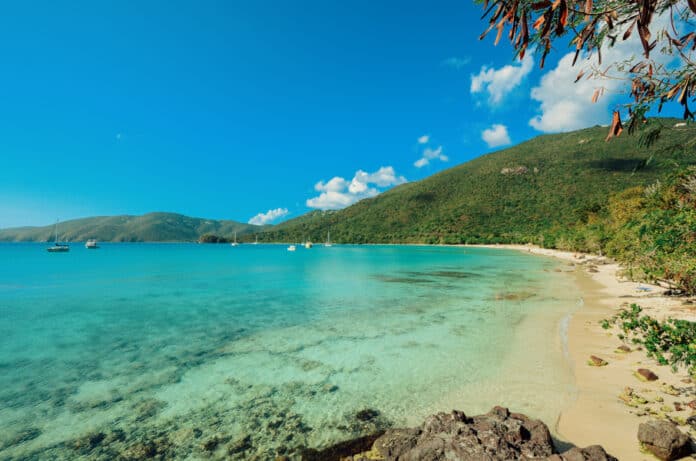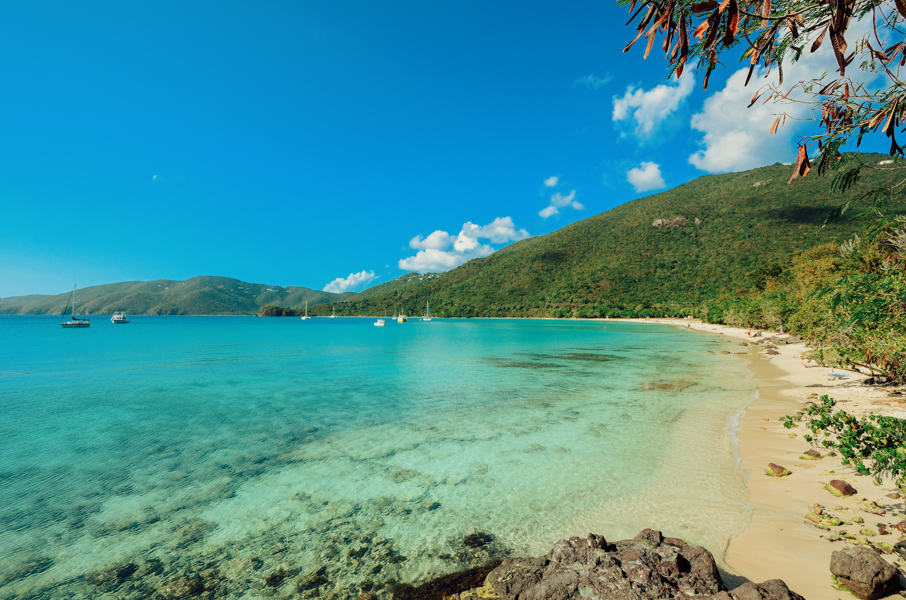 Planning a trip to St. Thomas and curious to know what the best things to do in St. Thomas are?
Here is a list of all the activities in St Thomas you won't want to miss.
Tip – When in the US Virgin Islands I highly recommend renting a car to get the most out of your experience. It would be difficult to see all the beautiful places in the islands without a car. Reserve a car here.
Things to do in St. Thomas (USVI)
Relax at Sapphire Beach
Located on the eastern end of St. Thomas, Sapphire Beach is one of the most popular beaches on the island. You can expect incredible views and a long stretch of fine, white sand.
Sapphire Beach offers a number of amenities and rentals, and is ideal for swimming, snorkeling, sunbathing, relaxing and a variety of water sports.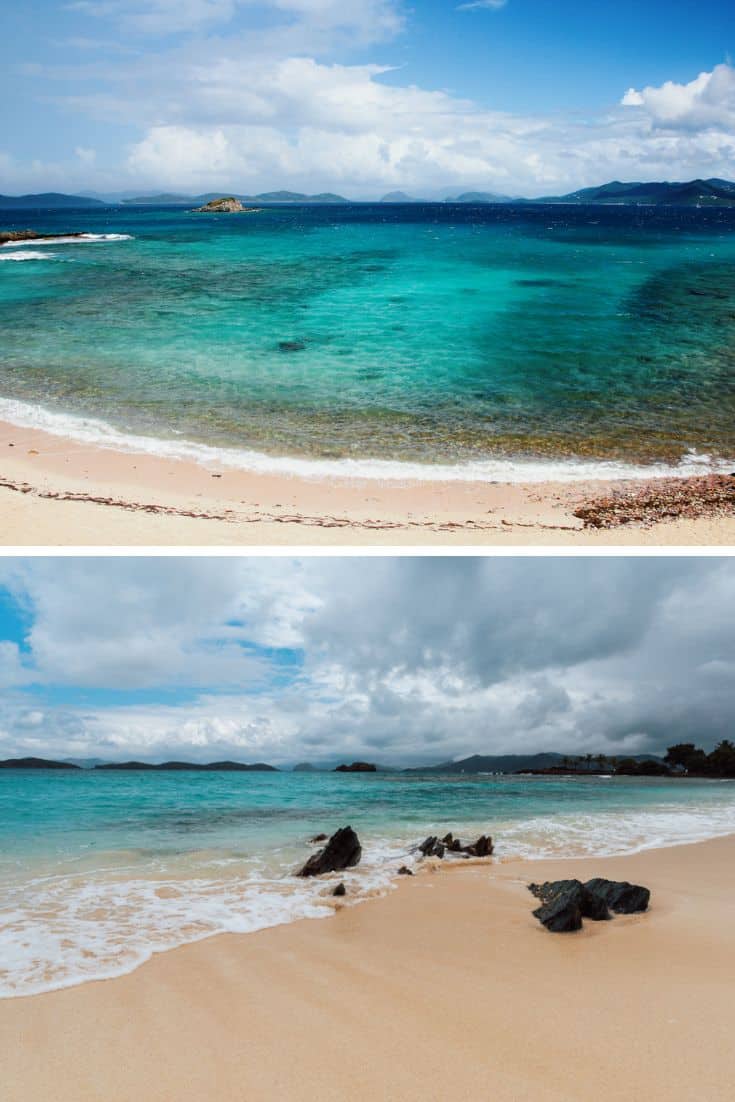 Parasail Experience in St Thomas
This Parasail Experience in St Thomas is a unique activity that is perfect for the adrenaline junkies.
Soar above the U.S. Virgin Islands during this 1-hour parasailing adventure. Admire the beautiful coastal views of St. Thomas as you head out from Sapphire Beach Marina to your parasailing spot.
Magens Bay Beach
One of the most popular beaches in St. Thomas.
Magens Bay is a horseshoe-shaped 1 mile long white sandy beach on the rugged northern coast of St. Thomas. It's the perfect spot for all kinds of beach activities.
This beach is perfect for swimming, paddle boarding, kayaking, snorkeling (when conditions allow) and sunbathing.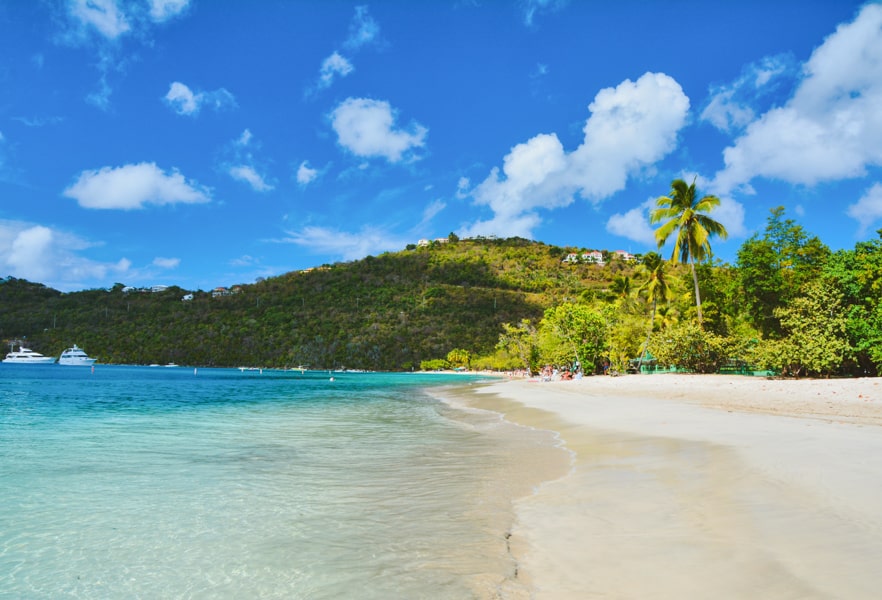 Drake's Seat
Drakes Seat is a phenomenal viewing point overlooking Magen's bay. Definitely a must see.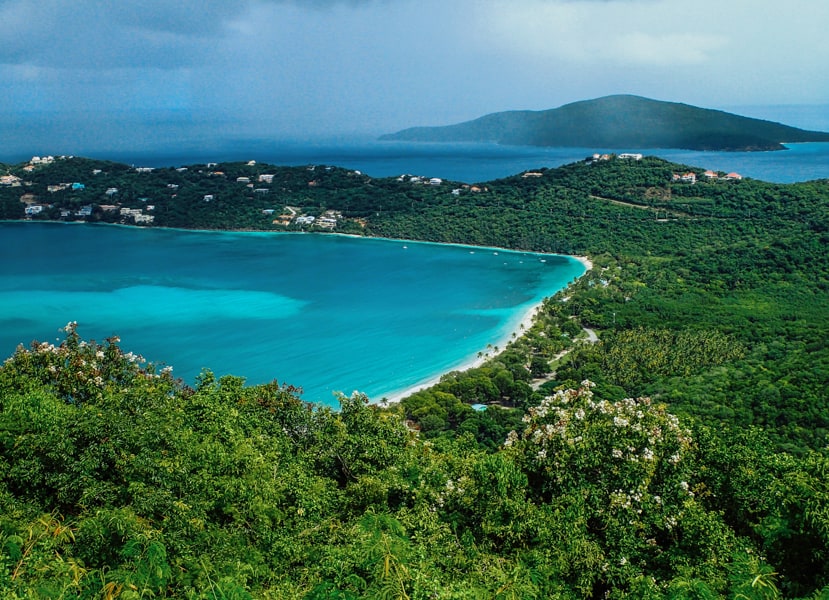 Day trip to St. John
Snorkel St. John Tour from Sapphire and Margaritaville
Brewers Bay Beach
Brewers Bay Beach has some of the best clarity for snorkeling. Definitely a must see!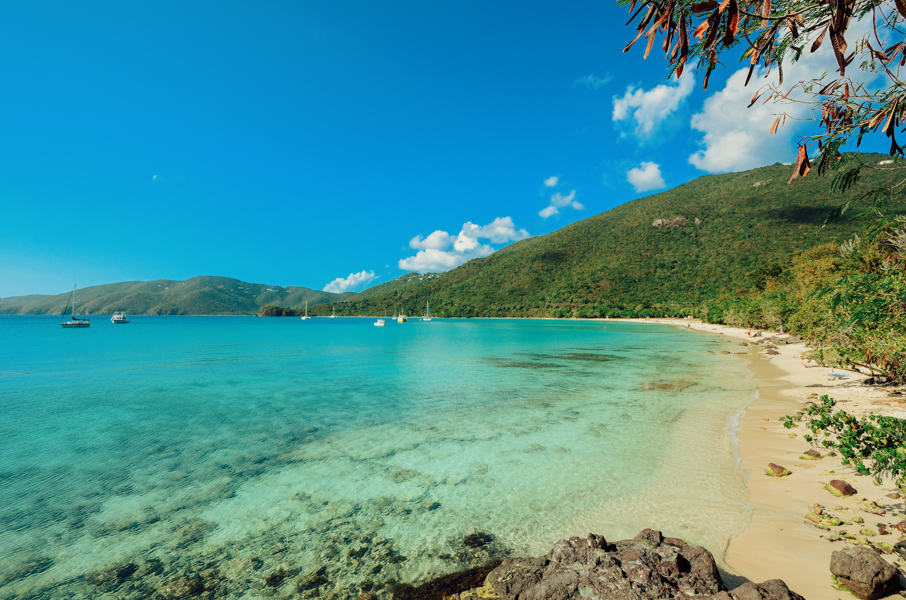 Coki beach
The most popular beach in St. Thomas. You will find everything here, from restaurants to vendors to beach rentals. This whole beach is a vibe.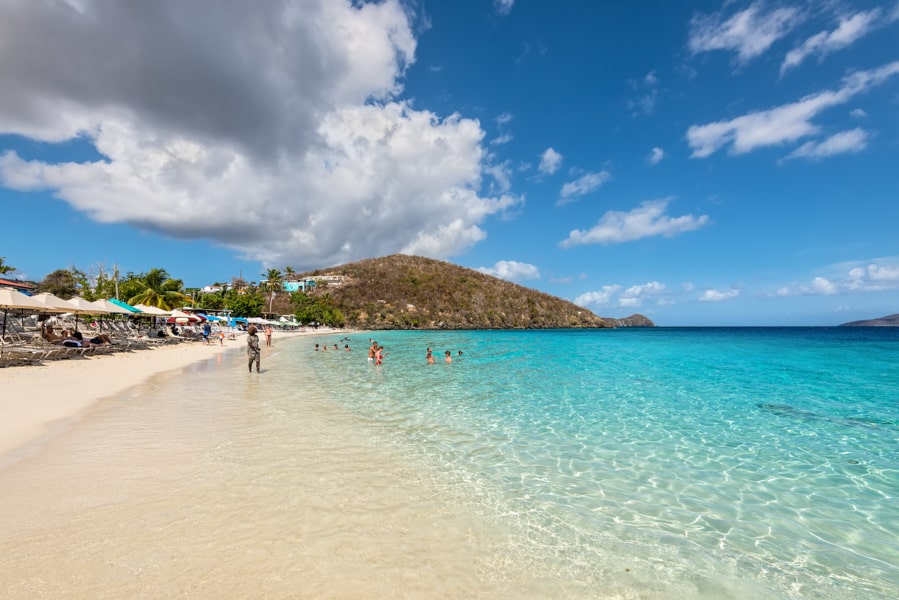 Take a day trip to The Baths
Discover The Baths of Virgin Gorda Full Day Adventure – This boat day trip begins at the Ritz Carlton in St. Thomas and takes you to the British Virgin Islands for the day! Definitely a must see. Book here.
Lindbergh Bay Beach
This beach is right by the airport. Great to stop by on your way in or out.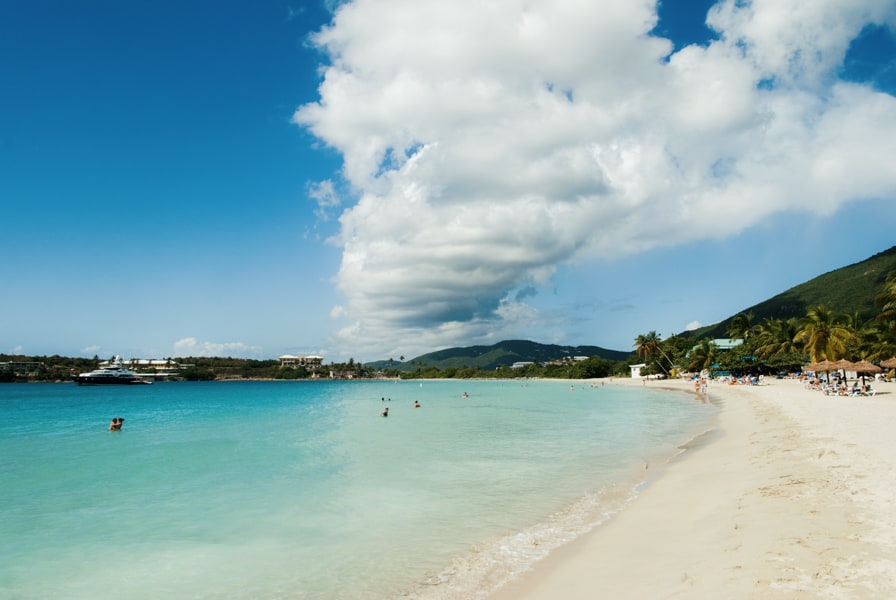 Vessup Bay Beach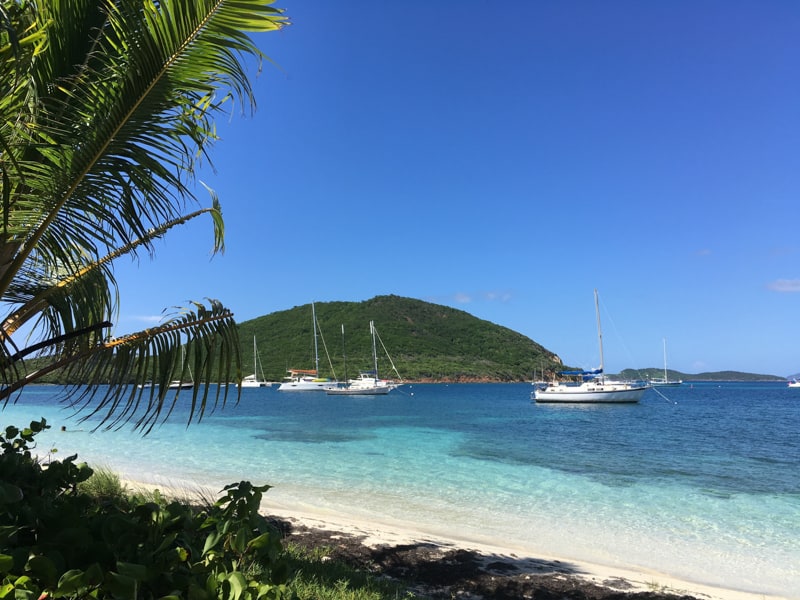 Lindquist beach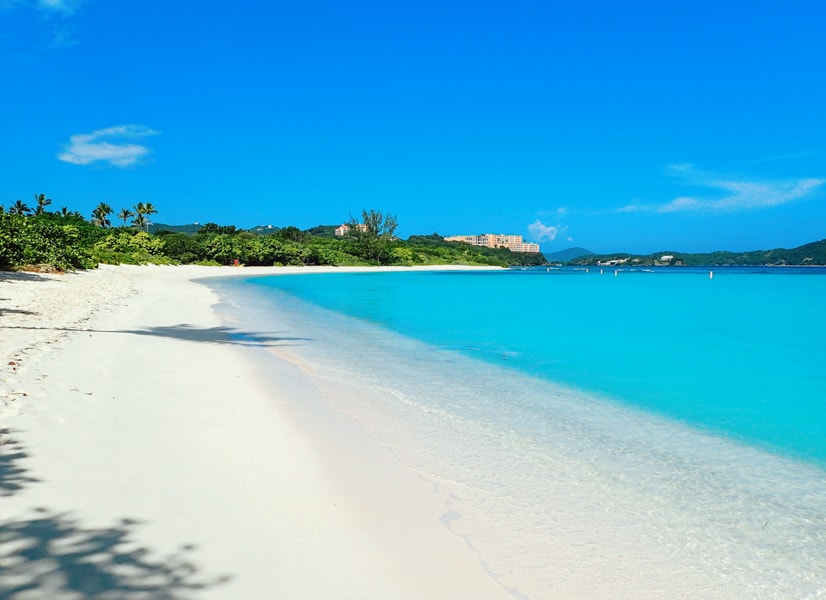 Hull Bay Beach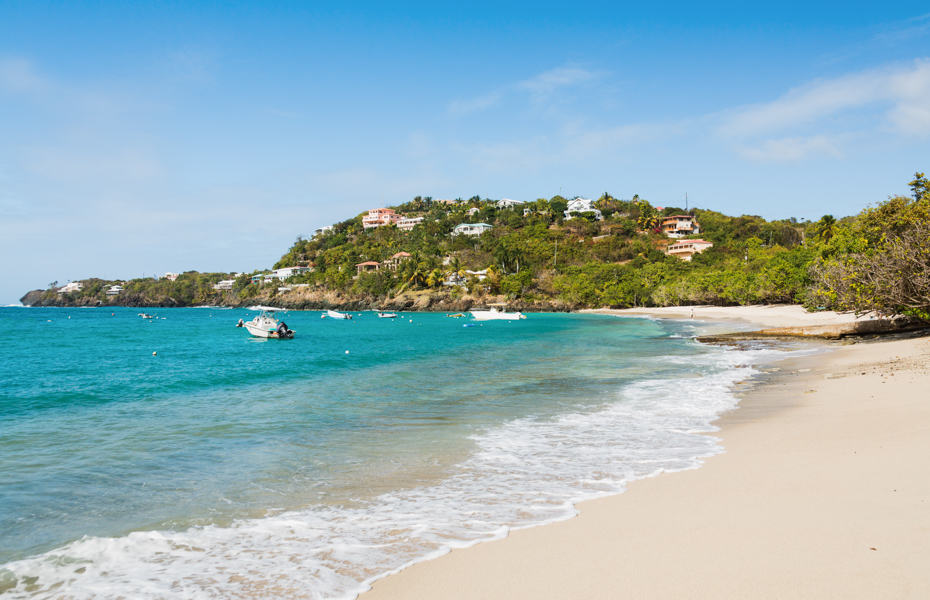 Dorothea Beach
This off the beaten path beach is a perfect stop if you like a little adventure.
Other St. Thomas beaches worth mentioning –
Secret Harbor
Limetree Beach
Bay Beach
St Thomas tours you will want to check out –
St Thomas Island Map