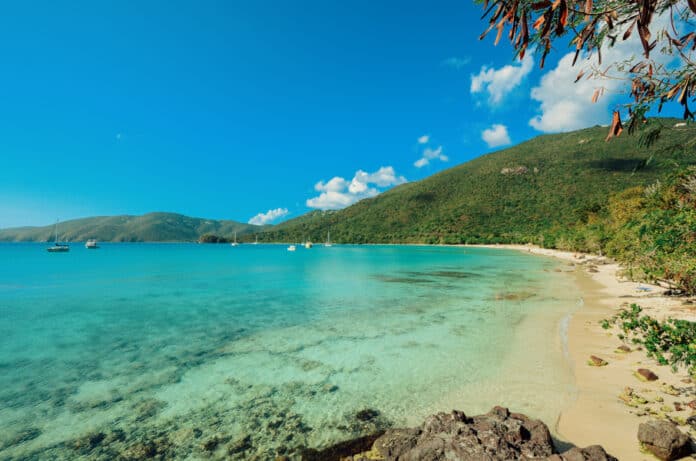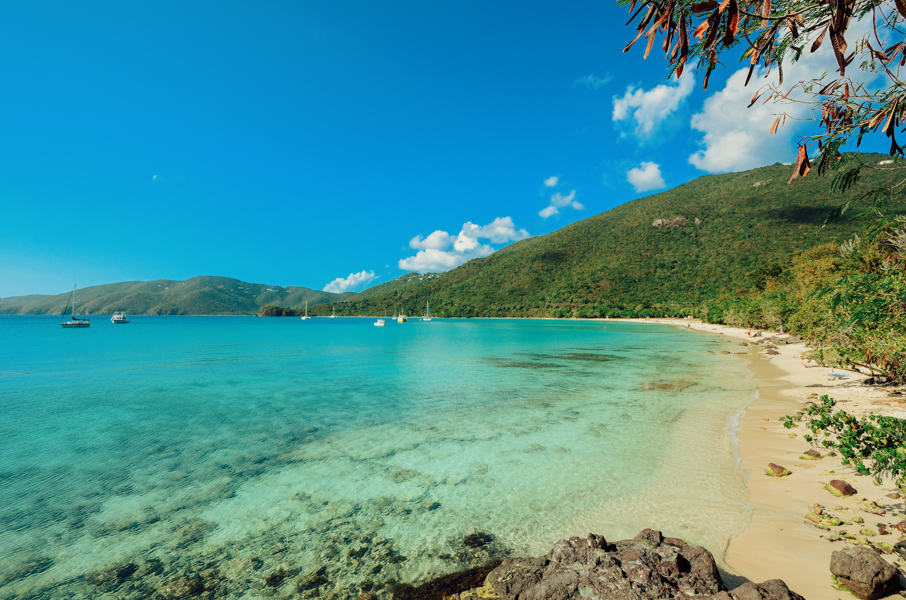 Planning a trip to St. Thomas and curious to know what the best things to do are? There are a ton of amazing things to do there. Honestly, I'm shocked that this island doesn't get more attention.
It's most popular as a cruise port, but if you can dedicate a full week to the island you will have tons of options to fill your time. If you can't, choose carefully to maximize your time.
The activities in St Thomas include relaxing on near perfect beaches, high adventure excursions, and can even explorations of cultural and historical significance. Regardless of your style, you won't be disappointed.
Tip – When in the US Virgin Islands I recommend renting a car to get the most out of your experience. It would be difficult to see all the beautiful places in the islands without a car. Reserve a car here.
Things to do in St. Thomas (USVI)
Go Ziplining!
Looking for a thrill? This steep and mountainous island juts out of the ocean. The rapid elevation change creates an environment where ziplining is a must do activity in St. Thomas.
There are a few to choose from, but I recommend Tree Limin' Extreme Zipline. You will literally zip line 6 times between 8 different platforms and have access to other adventures. You will also cross rope sky bridges while taking in breathtaking views of the island and ocean beyond.
Make sure to book in advance here to guarantee a spot since they do sell out, especially on days where the cruise ships are in port.
Get your tickets here.
Relax at Sapphire Beach
There are a lot of amazing beaches on St. Thomas, but one of the most popular is Sapphire Beach (read more about it here). It is a little bit further away from the cruise port or airport, but the island isn't that big. It is one of the most popular beaches on the island. You can expect incredible views and a long stretch of fine, white sand.
Sapphire Beach offers a number of amenities and rentals; it is ideal for swimming, snorkeling, sunbathing, relaxing and a variety of water sports.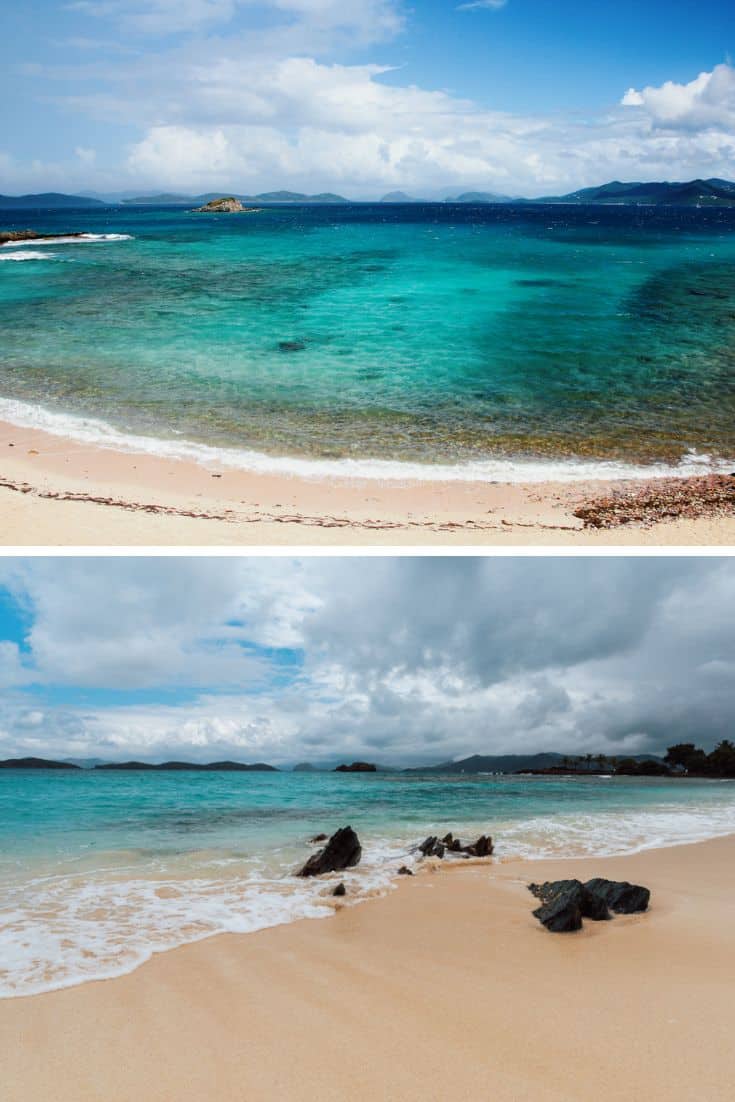 Parasail Experience in St Thomas
This Parasail Experience in St Thomas is a unique activity that is perfect for the adrenaline junkies. It's exhilarating to get pulled behind a speed boat while soaring high above.

The experience goes for an hour and is well worth it. It's not nearly as scary as it seems, trust me. And the views from above the island are out of this world.
Like a lot of the top St. Thomas attractions it can book up early, so make your reservations in advance –Book here.
Magens Bay Beach
This is probably the most popular beach in all of St Thomas. In general, think of this as an all-around beach. It has every type of amenity and experience.
it's fairly close to the airport or cruise port which make it easy to access by car or group taxi. Even if it is crowded, it's actually huge so you will likely have plenty of space to spread out on.

There is a restaurant, a bar, and tons of opportunities for rentals of all types. The water is generally clear and calm.
The calm water conditions make it great for swimmers of all abilities, snorkeling, and even other activities like paddleboarding. Of course it goes without saying that it's also ideal for sunbathing.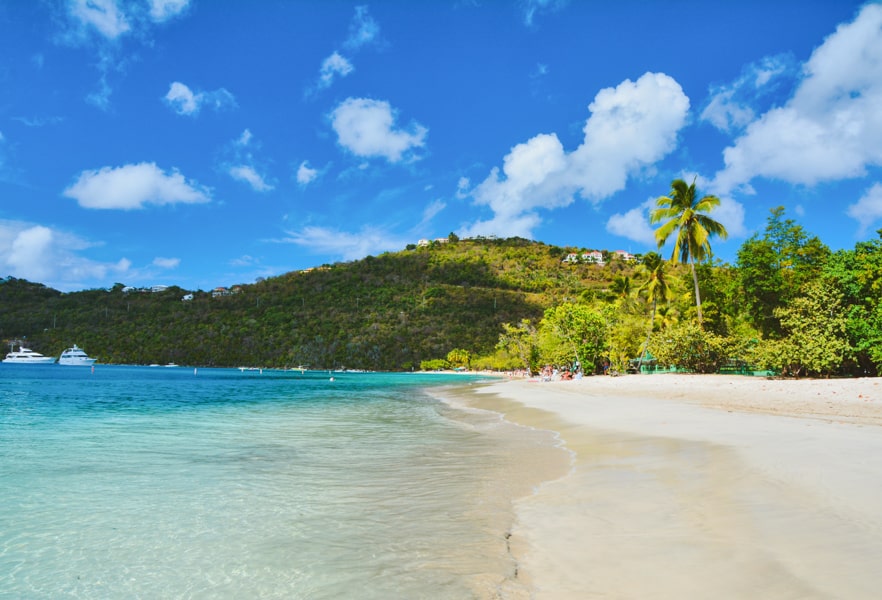 Drake's Seat
Drakes Seat is a view point overlooking Magens Bay and surrounding north side of the island. It's on your way up and over the island anyway, so make sure you plug it into your GPS. Read more about it here.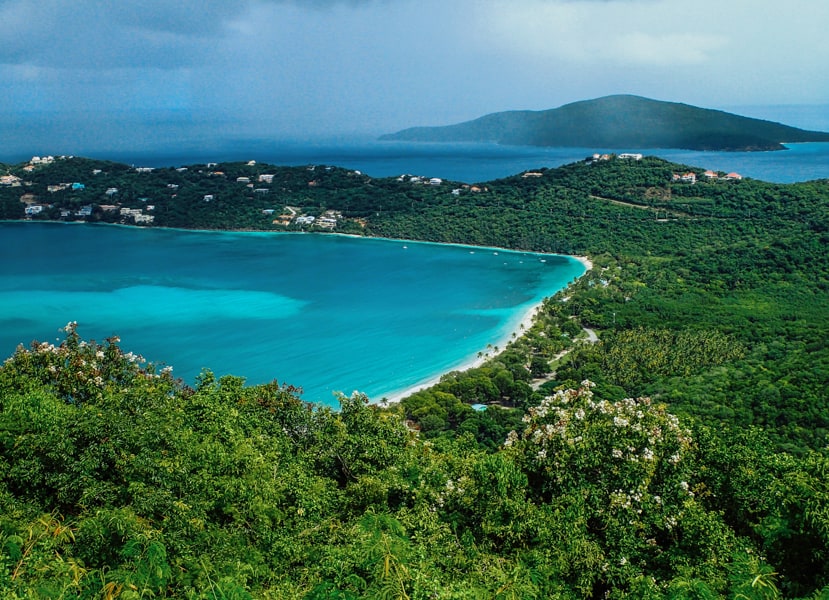 Day trip to St. John
St. John is probably the most famous of the US Virgin Islands. This is because it has world famous beaches with some of the best snorkeling on earth.

If you want to experience the "other" island in one day check it out by your. The Snorkel St. John Tour from Sapphire and Margaritaville is extremely popular for good reason.
Brewers Bay Beach
Brewers Bay Beach isn't the biggest beach but still has amazing snorkeling directly off the shore. It's not my favorite beach on the island, but that doesn't mean it isn't great. It is extremely close to the airport. Read more here.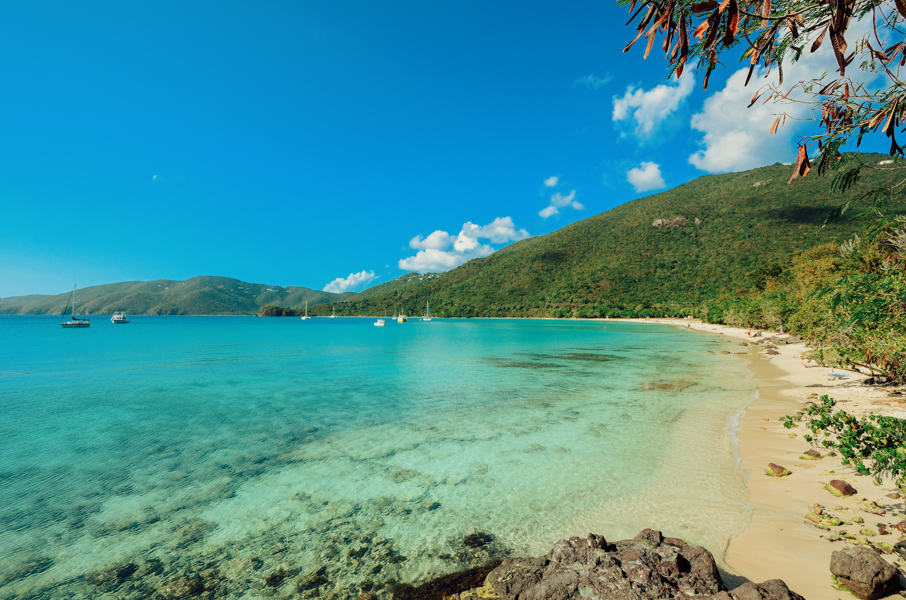 Coki Beach
I believe this is the most popular locals party beach in St. Thomas. You will find everything here, from restaurants to vendors to beach rentals. The beach attracts a lot of locals and quite a party vibe. Read more about what to expect.

unreal snorkeling and likely an opportunity to buy weed (no joke).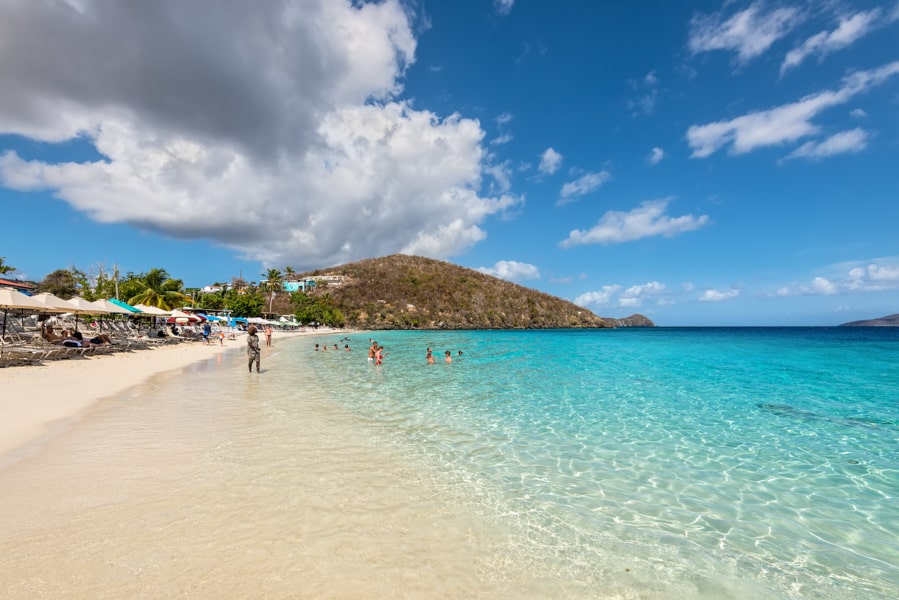 Take a day trip via Catamaran
Discover the open seas with this 3 hour sailboat tour. Cruise ships are nice, but being directly on the turquoise water in a catamaran is so much fun. The tour starts and finishes at Charlotte Amelie Harbor. Book here.
Lindbergh Bay Beach
This is another beach that is right by the airport. It's a great to stop on your way in or out. Is it the best beach on the island? No, but you won't be disappointed. Read more about what to expect here.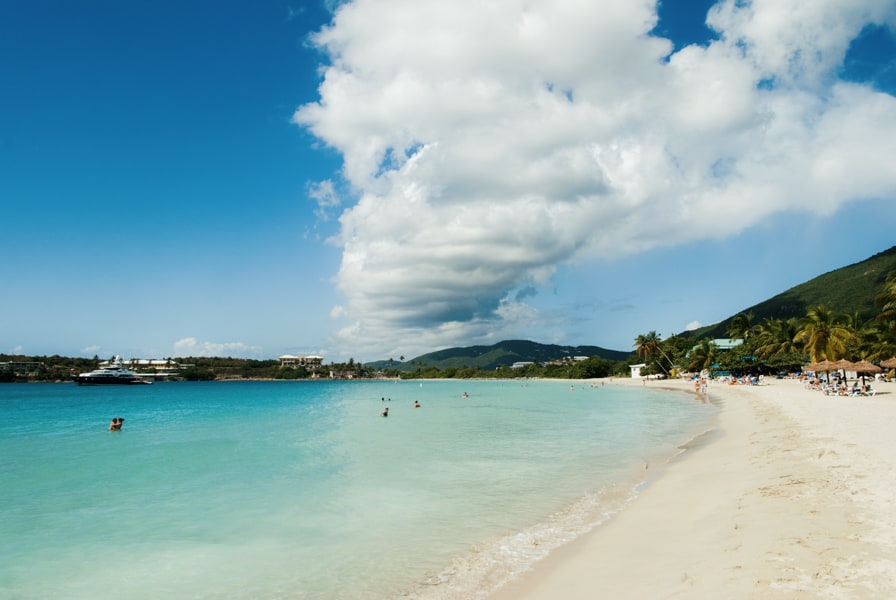 Vessup Bay Beach
This isn't really a beach you hang out on, but the spot where the ferry to St John leaves from. Learn about that here.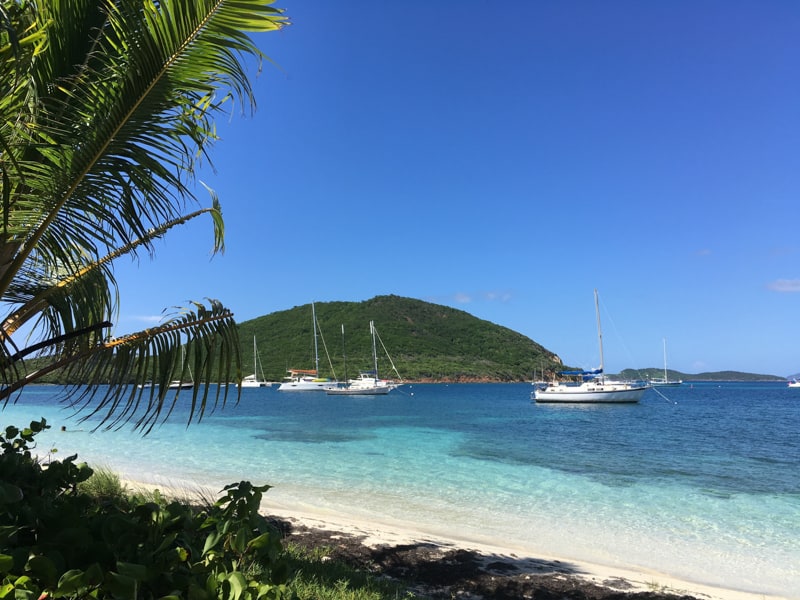 Lindquist Beach
Lindquist Beach is my all time favorite of the St Thomas beaches. It is so underrated! Read why here.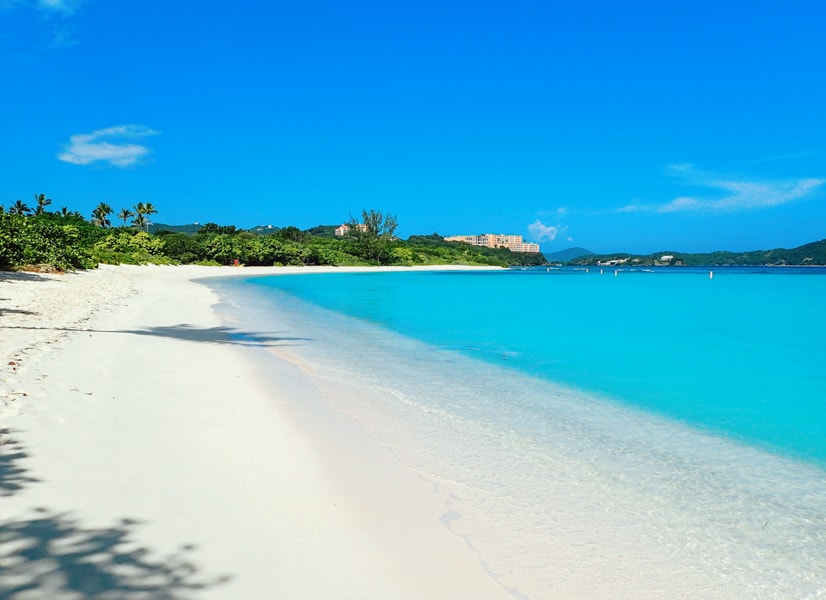 Hull Bay Beach
This beach often gets overshadowed by its more popular neighbor, Magens Bay Beach. While this beach isn't as big and doesn't have all the amenities, it's still quite nice!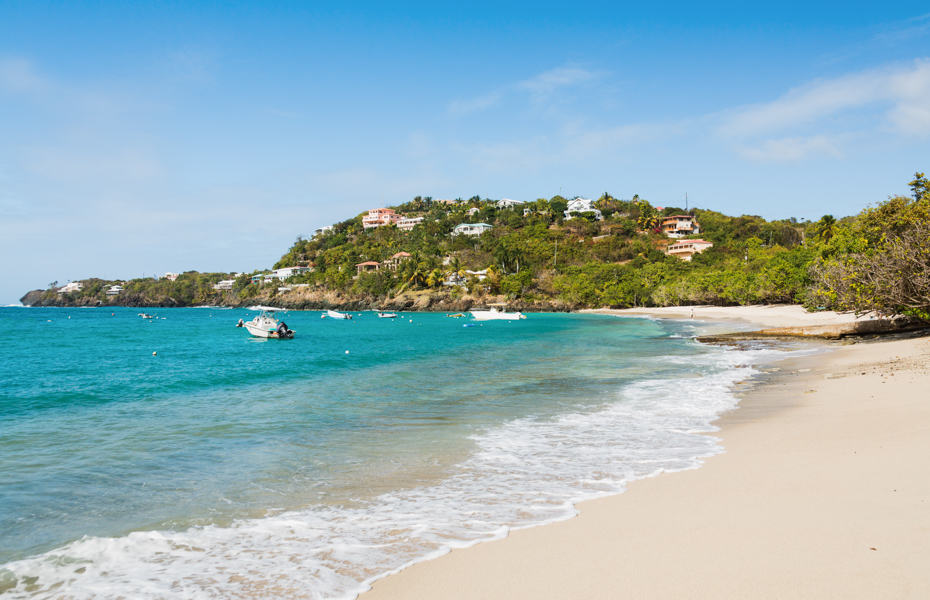 Dorothea Beach
This off the beaten path beach is a perfect stop if you like a little adventure away from the crowds. It's nestled on the north side of the island in a sleepy locals neighborhood.
Other St. Thomas beaches worth mentioning –
St Thomas tours you will want to check out –
St Thomas Island Map
Conclusion
St Thomas is worth your time! Plan your next vacation immediately to check out these top spots.