Are you all set for your trip to Mexico and wondering what to pack for Cancun? You have your ticket, your hotel, and all your travel plans, but what about packing?
If you're like most people, you probably feel overwhelmed by deciding what things to pack for Cancun. Never fear! We're here to help.
Also read: The Best things to do in Cancun
What to Pack for Cancun
With our packing list, you'll be set for beach days and nightlife alike. Follow these Cancun packing tips for easy-breezy travel prep!
What to Wear in Cancun Mexico
Dresses for Cancun
Packing a few good dresses is essential for Cancun. Dresses have become my go to on trips to help quickly put an outfit together. It's easy to throw on a comfortable dress and shoes and be ready to go.
First of all, ladies, you will need to bring a dress—probably two. Bring a light summer dress for beach days.
You can use this as a quick swimsuit cover-up if you want to head out to the shops after a morning at the beach, or wear it to a lazy Sunday morning brunch. If you plan to jump into the nightlife scene, a sexy club dress is also a good idea. Shop some of the most recent beach dresses from Nordstrom.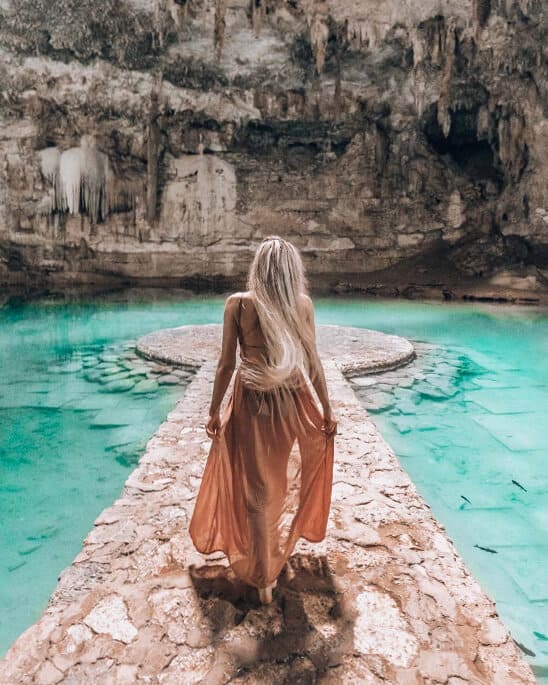 Shorts
Anyone who is traveling to Cancun needs a good pair of shorts. Khakis are great for guys. For women, cute athletic shorts or denims are perfect for a breezy summertime look.
You might want to take two pairs, especially if you plan to hike around the ruins in the humid tropical climate.
These denim shorts are my current favorites! These high waisted athletic shorts have gone viral on instagram and for good reason, they are AMAZING.
Sandals
Sandals – Beach sandals are a necessity! One of my favorite places to purchase affordable but cute sandals is ASOS.
Trust me, you will not be disappointed. Sandals are a must-have item for everyone. Honestly, you can get away with bringing just one pair. Don't waste space with flip-flops as well as strappy sandals, ladies. Bring something durable to survive the sand and surf, but cute enough for a night on the town.
Not sure you can find such a thing? Trust me! Your perfect Cancun sandal does exist, and you just have to find it.
Swimsuit
You're going to the beach, after all! Don't fail to pack a swimsuit. We love the new styles in women's shirts this year, from frilly bikinis to one-pieces with cool cut-out patterns.
Shop my favorite Revolve swimsuits. Shop my favorite ASOS swimwear
Packing List Item: Swimsuit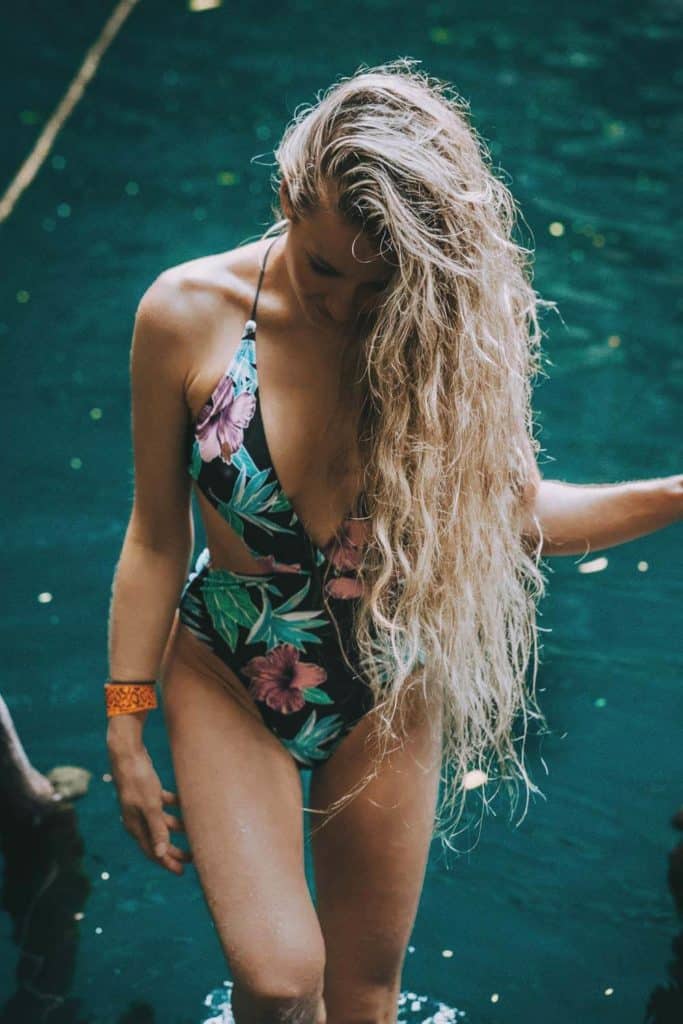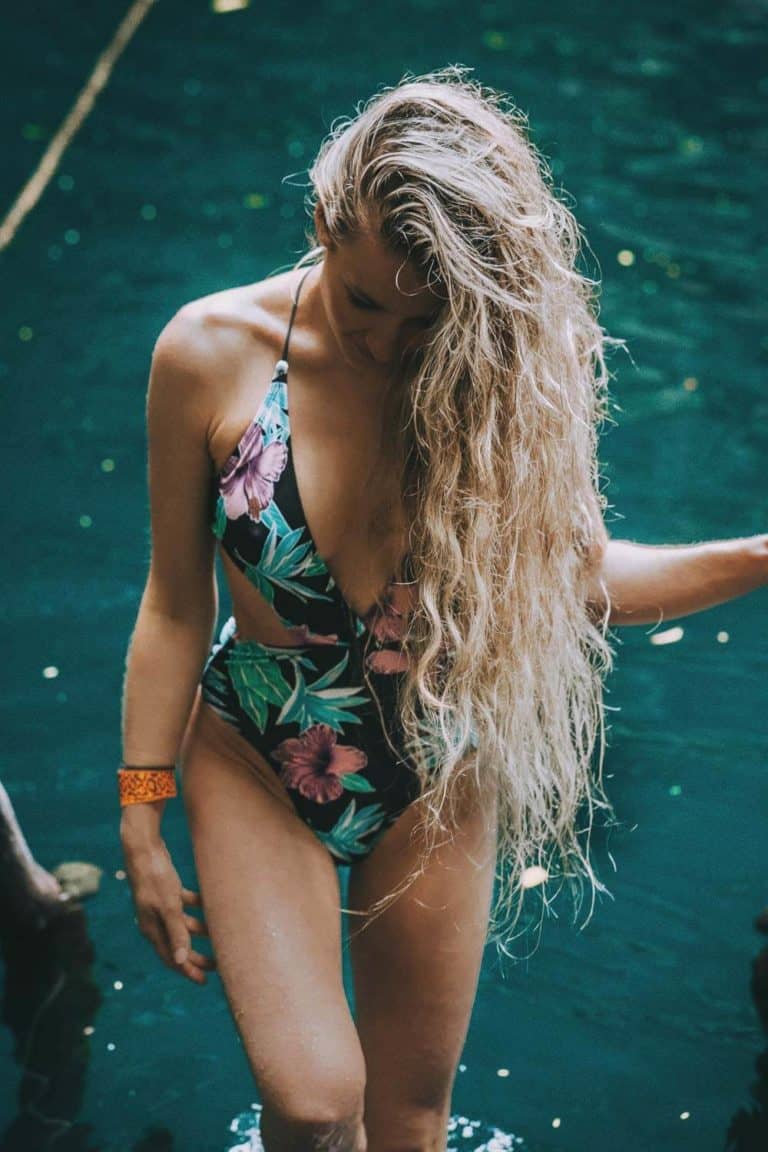 Pajamas
Moonlight Pajamas – (The only pajamas I will wear)
Shoes
Tennis Shoes for Hiking or Working Out. Cancun offers too many hikes for you to spend all of your time at the beach. Be sure to pack a pair of athletic shoes so you'll be prepared to explore! And if you're planning to continue your fitness regimen while you're away, this is a must-have item.
These white Fila shoes are my go to travel shoes on every trip! The sole is so thick you can walk through big puddles and your feet will stay dry. Shop them here.
Swimsuit(s) – Just in case you missed it the first time—don't forget your swimsuit! Shop my favorites from Revolve here.
Sunglasses
Get a pair of sunglasses that you love! You will need to wear them almost constantly in Cancun, whether you're on the beach, the trails, or the town.
Cover-up – Toss a cover-up in your suitcase for walking to and from the beach or the pool. There are so many styles to choose from! Side note – If you haven't checked out Revolve for the prefect beach cover-up you need to!
Tip – Check the sale section..you'll thank me later.
Hair Ties
Hair ties – This might seem like a no-brainer, but it's so easy to forget the little necessities! Be sure to bring along enough hair ties to last you the entire trip. Don't get stuck without them when you're planning to tan at the beach or go on a tour!
Tops
Bring a top for every day you spend in Cancun, plus a couple of backups—just in case. I love this tank top from Free People.
Some casual shirts, a few nicer tops, and a tank or two should cut it. When you're in a warm, humid climate like Cancun, it's best to select tops that breathe well so you don't end up being a sweaty mess by the end of the day. Since Cancun is in the tropics, you would be wise to select tops that block UV rays. It is very possible to get burned through your t-shirt!
Hat
What's a beach day without a beach hat? For women, there are many cute beach hat options. We're hue fans of floppy brims! For guys and girls, baseball caps are great as well, but sun hats with brims and UV protection are best. Here is one of my favorite baseball hats I bring on just about every trip.
If you are looking for a stylish hat to wear Urban Outfitters is my absolute favorite place to buy hats! Shop my favorites.
SPF Lip Balm
Lip Balm with SPF – Blistered lips make for bad photos, and they're not particularly pleasant, either. Protect your lips from the intense sun rays with SPF lip balm. Buy here. (Buy the tinted version here)
Travel Toiletries
Beach Packing List & Accessories
Microfiber Quick Dry Travel Towel
You know you need a beach towel, but you didn't know you needed this beach towel. If you hate toting around damp towels (and who doesn't), then opt for a microfiber quick-dry towel. Check prices on amazon here.
Elta MD Sunscreen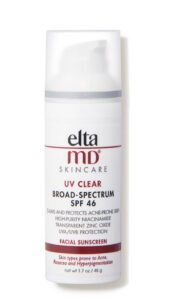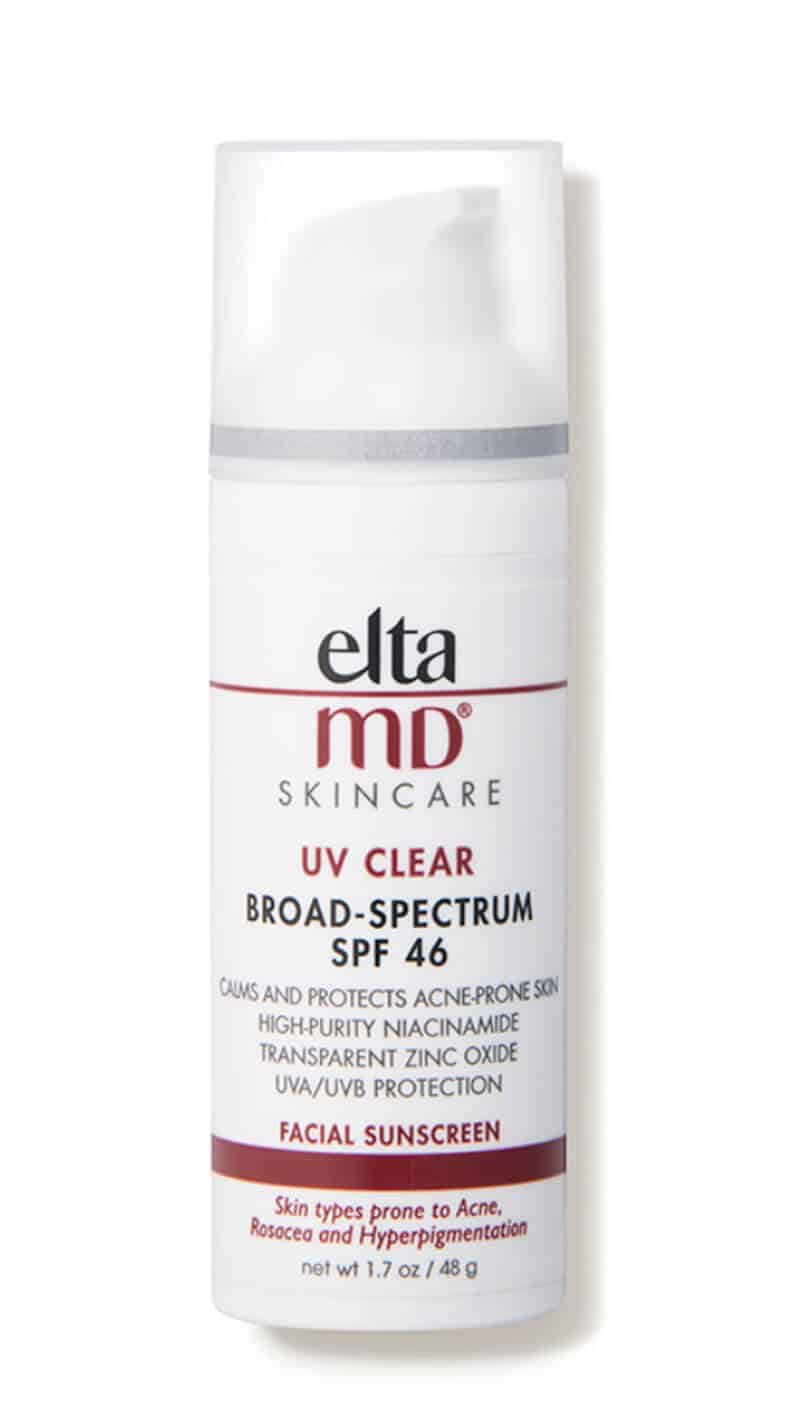 Sunscreen costs an arm and a leg if you buy it at the beach, so be sure to pack your own. The best kind of sunscreen for a Cancun vacation is one without oxybenzone and octinoxate, which damage the coral reefs. I use the Elta MD sunscreen and love it.
Buy Here (Get 15% off your first order!)
I also use this sunscreen you can buy on Amazon.
Universal Waterproof Phone Case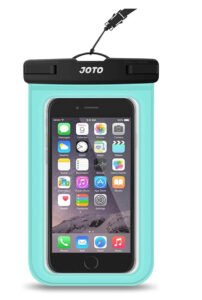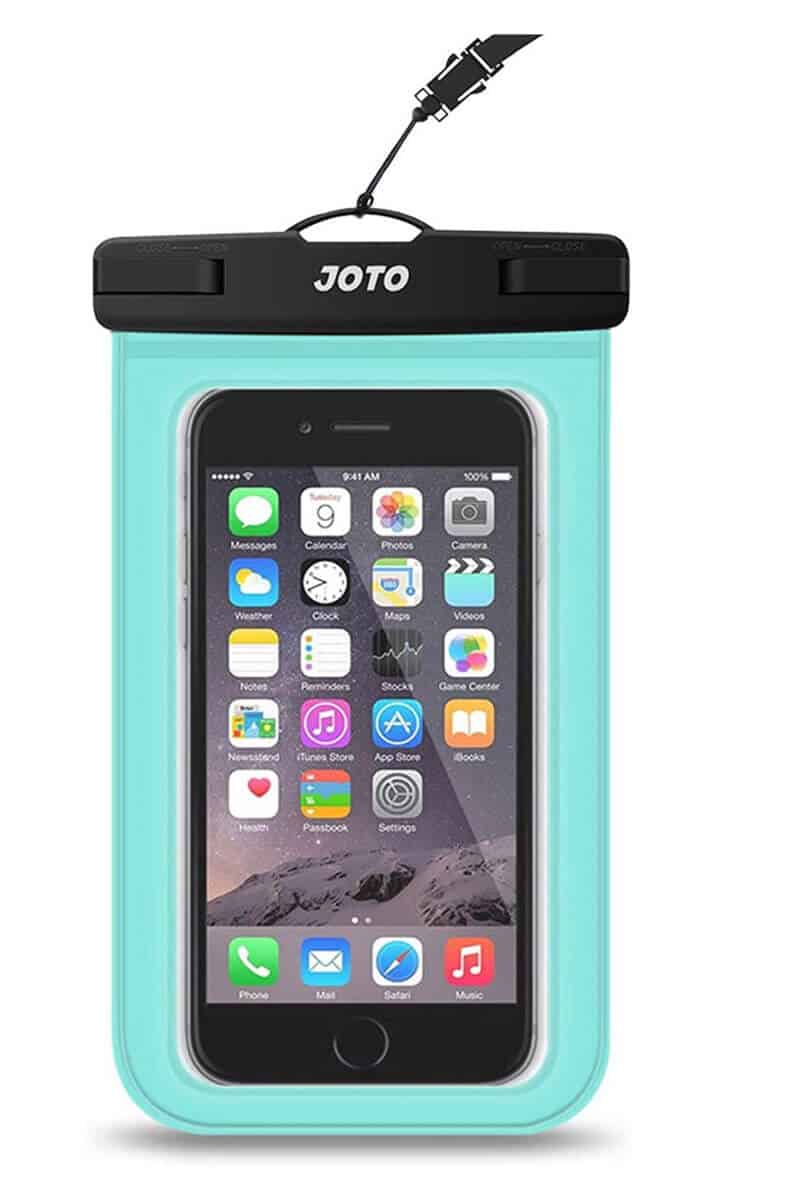 Don't let your vacation get ruined by a damaged phone! Waterproof phone cases keep your phone free of sand and water at the beach. They also give you peace of mind, since you can take your phone with you in the water without worrying about it being stolen from your beach bag. Check Prices on Amazon. This may be the best $10 you will ever spent.
Book – While you're getting that long-awaited tan, immerse yourself in a good book. There's nothing like lounging the day away with a great read!
Also, if you are okay looking a little foolish you should check out this visor for some glare free beach reading. It blocks all the harmful UV rays while keeping the sun out of your eyes. Sometimes it's worth sacrificing a little style for comfort. Do you agree?
Packing Cubes
We LOVE packing cubes, especially the compression kind! If you haven't heard of these, you'll be thanking us later. These are basically tinier packing compartments that you can neatly stack in your luggage. Hate the inevitable clothing explosion that erupts from your suitcase? These solve that problem, and help you find what you need quickly. Check prices on Amazon.
Airplane Essentials
Beis on the Go Essentials Case
This small organizer is perfect for travel. It is double sided so you can keep things organized while you are traveling. It is perfect for electronics, charging cables, power banks, makeup, jewelry and so much more.
I use one side for all my electronics, ear pods and cables and the other side for hand wipes, ear plugs, vitamins, makeup and anything else I might need quick access too on the plane.
Packing List Item: On the go Essentials Case
Noise Cancelling Headphones
This is one of those oft-forgotten travel essentials. You'll want this for the plane ride, of course, but you'll really be glad you brought a pair when you're chilling to your favorite summertime tunes with your toes buried in the sand.
Packing List Item: Bose Noise Cancelling Headphones
Related: Best Noise Cancelling Earplugs for Sleeping on a Plane
Carry-on Luggage
Speaking of luggage, remember to find a carry-on bag well before you leave. Find one with rolling wheels, and you practically have another suitcase to fill with treasures from your Cancun vacation! We never travel without our Osprey Luggage.
Lightweight Luggage – Say goodbye to your clunky old suitcase. A major getaway deserves better luggage! Make your airport trips and hotel stays easier with lightweight luggage. As a plus, lighter luggage means you can pack more.
There you have it! Follow these Cancun packing tips for quick and easy vacation preparation.
What else do you like to bring to beach vacations?