Planning a Canadian Road Trip? I don't blame you. Driving through Canada is by far the best way to explore and enjoy this wonderful country. The open expanse of the prairie lands along with the spectacular peaks of the Rocky Mountains are just some of the reasons you should go on a self-drive through Canada.
If you decide to go on a journey like that, it's crucial that you know all the laws of the roads, as well as a few other pointers that will make your drive through Canada an unforgettable and safe experience.
Canada Road Trip Tips
Plan ahead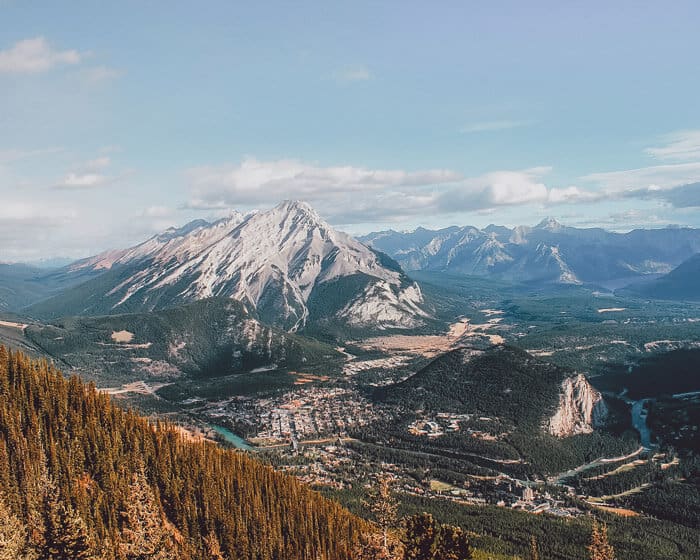 Having a plan is always a good idea when you are going on a long journey for the first time. From looking up the language the local people speak to the type of roads, you should come to Canada prepared. This incredible country has plenty of amazing destinations for you to explore, so make sure you look up a few before you book your flight.
Also, keep in mind that travelling long-distance in Canada can be quite exhausting, so don't hesitate to take rest stops any time you need, always have your cell phone with you and don't forget warm clothes. Check the locations of pit stops ahead of travel and look up the location of gas stations, so you don't run out of gas in the middle of the road.
Pick the right vehicle
Choosing the right vehicle is of great importance on your self-drive tour. Therefore, it's a good idea to look up some of the best cars or motorhomes that will make your self drive through Canada a true delight. It's vital that the hire car you choose is functional, safe and comfortable because you'll be spending hours inside and you have no idea what types of roads you may come across.
Pick the vehicle based on the amount of your luggage and possible camping or skiing equipment, but don't neglect your previous experience either. If you're not used to driving big cars, you may want to reconsider renting an SUV or a campervan.
Know the rules of the roads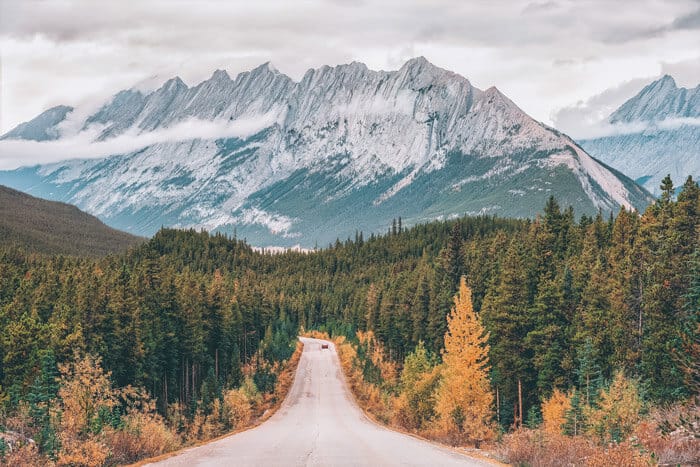 Safety comes first, so you should always fasten your seat belt because fines can be rather expensive in Canada. You should also stay familiar with the speed limit, and in Canada, you shouldn't drive faster than 100km/h (62mph), while on some roads, you can go up to 120 km/h. You'll need to drive slower in built-up areas, so don't go over 50km/h.
Check if your lights are on during the daytime as well as during the night because that's one of the road rules in Canada. Also, make sure you don't text or talk on the phone while you're driving because this can lead to a fine and demerit points.
Driving in winter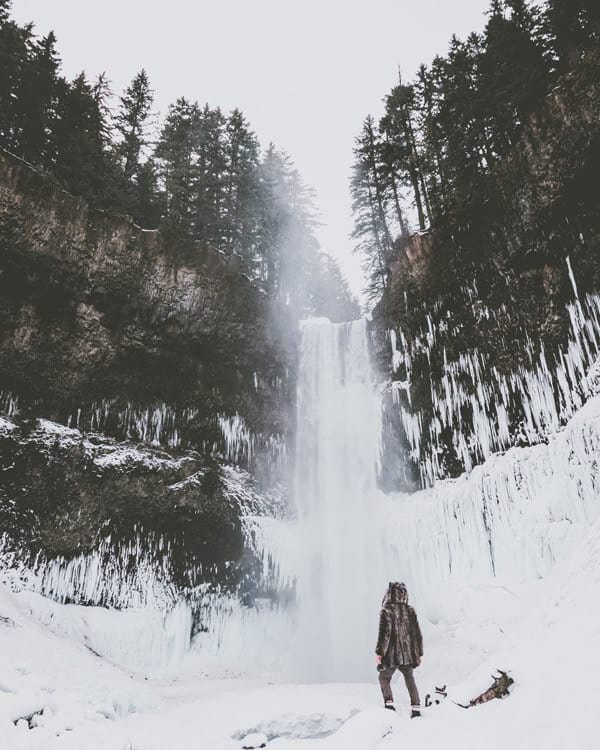 Driving during winter can be quite risky and challenging, so if you plan to visit Canada during snowy weather, it would be a good idea to come prepared. You shouldn't drive on slippery, snowy roads unless you've already faced this kind of weather before because only skilled drivers will know how to handle various road dangers. Make sure your car has winter tires, so you can handle black ice that's one of the biggest dangers in Canada during winter.
Look out for wildlife
Coming across some fascinating animals is highly likely on your self-drive tour through Canada, so make sure you pay attention while driving. Signs by the road will notify you if you're entering an area where a deer or an elk might jump out of the woods. Don't ignore the signs, but drive slowly and stay alert because any one of those animals can cause terrible damage to the car and jeopardize your life if you bump into them.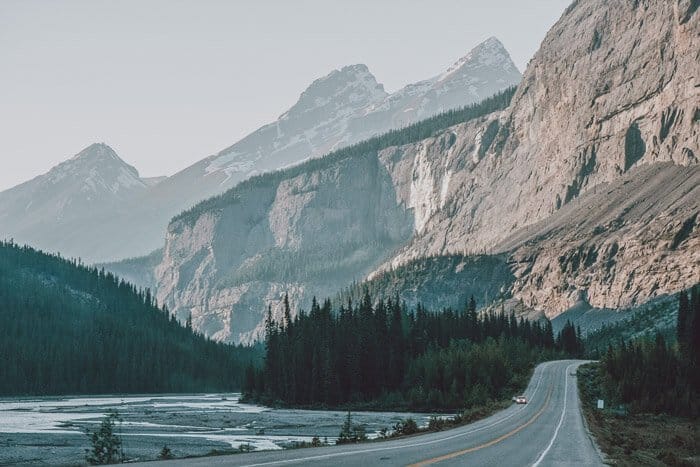 Going on a self-drive tour in Canada will be a wonderful adventure, but only if you're well-informed about the roads and the surroundings. Therefore, make sure you plan everything ahead, stay safe and follow the rules of the Canadian roads, for a safe and amazing travelling experience.
MORE ALBERTA CANADA BLOG POSTS
My husband is from Alberta and totally has me drinking the Canadian Kool-Aid! I love everything from the mountains to the gorgeous turquoise lakes. These are my most popular blog posts and guides from Alberta to help you plan your trip.
Places you Can't Miss in Alberta: 10 Amazing Places to Visit in Alberta, Canada
Best Places to See in Jasper: Top 10 Things to do in Jasper National Park
The Best Waterfall in Jasper: Sunwapta Falls Travel Guide
Guide to Visiting the Columbia Icefield Skywalk: Why you Should Visit the Columbia Icefield Skywalk
Guide to visiting the Miette Hot Springs in Jasper: Relax in the Jasper Hot Springs
Check out the most Most Underrated of All Jasper Attractions: Mount Edith Cavell (My favorite place in Jasper)
Which is better? Banff or Jasper: Should You Go From Banff to Jasper in Alberta Canada?
Don't forget to share it to Pinterest, Facebook or Twitter! Thank you so much for reading! (Hover over any of the image to share them!)

About the author
Marie Nieves is a lifestyle blogger who loves unusual trips, gadgets and creative ideas. On her travels she likes to read poetry and prose and surf the Internet. Her favourite writer is Tracy Chevalier and she always carries one of her books in her bag. She spends most of her free time at home walking her Labrador Retriever named Max. She is an avid lover of photography and a regular author at High Style Life. You can find Marie on Facebook or follow her on Twitter and Pinterest.
*If you are interested in guest blogging for Avenly Lane Travel you can email [email protected] or check out this page here for more details.