The Jordan locals are some of the most friendly people in the world. I was blown away when we first arrived in Amman. I've heard people talk about being scared to visit, but I'm convinced that anyone who says they are scared has never actually been.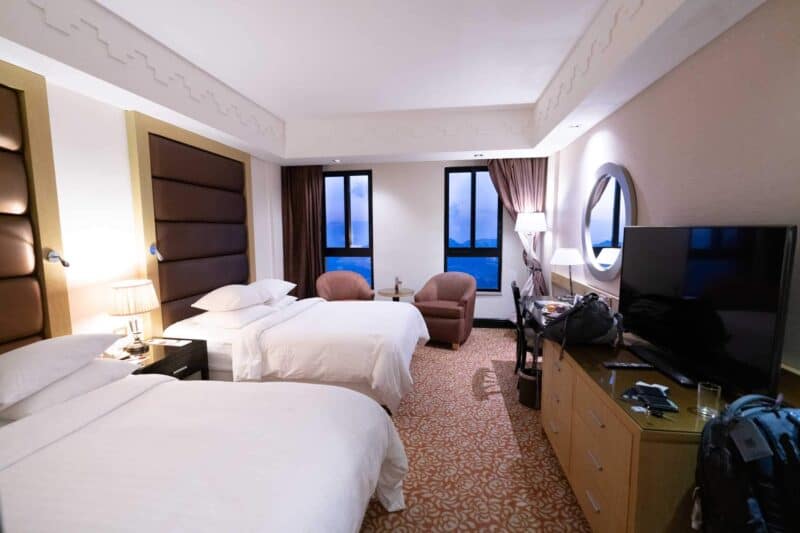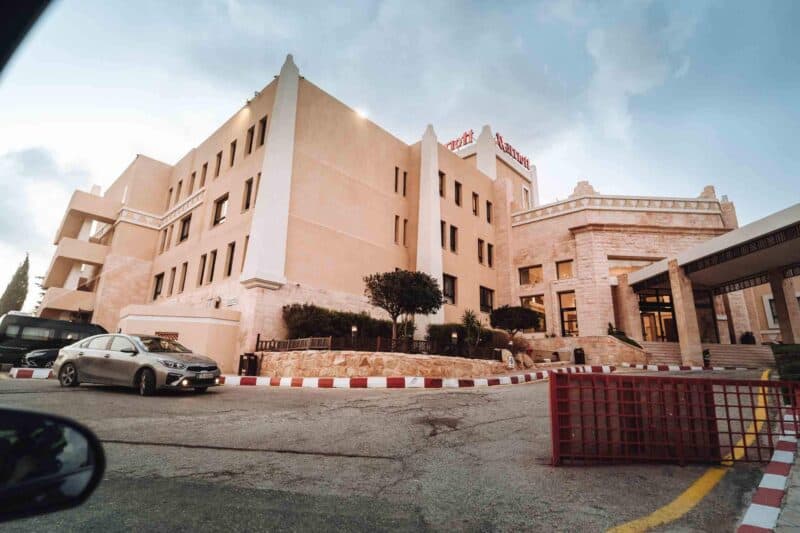 Where to Stay in Petra
With a country that is typically so accommodating, there are almost always great accommodations. Jordan followed this same pattern.
That being said, if you are heading south and planning on visiting Petra, then there is 1 hotel that you HAVE to stay in. The Petra Marriott Hotel is just plain special.
Luxury Accommodations at an affordable price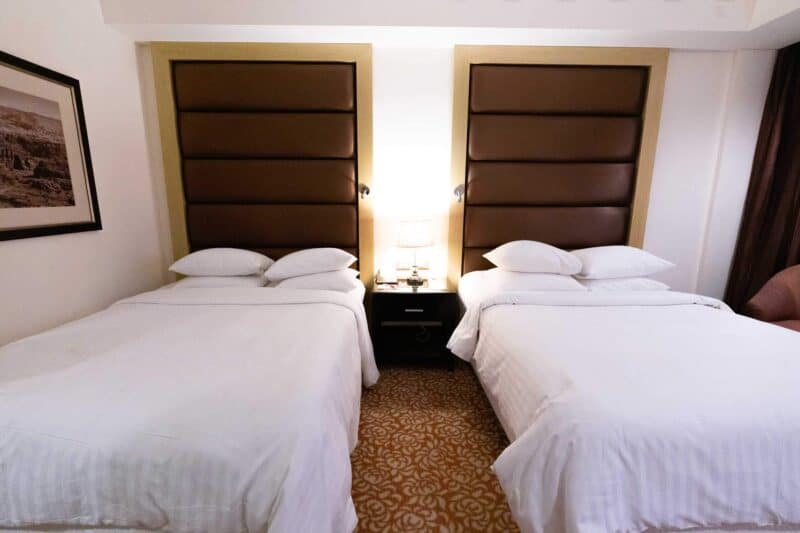 We originally booked one night this hotel because it was close to the complex, but we liked it so much after one night we decided to extend our stay.
The property was luxurious, the staff was amazing, and the on site restaurants had delicious options that satisfied my super picky husband and my food allergies!
Not only does the complex have an affordable pool and spa (w/ saunas), but they also had local artisans come through and make their crafts just outside the lobby. We couldn't help but stop and stare.
The pool was closed for maintenance when we were there, but we definitely used the spa.
Location, Location, Location
The hotel is directly on top of a mountain looking down at the Petra complex. The drive from the Petra Visitor Center to the hotel only takes about 10 minutes. It also takes you through the heart of the town in case you want to explore any restaurants or shops.
The back of the hotel looks down off a cliff. Our room also backed up to this amazing drop off.
Even though there are lots of hotels around, you HAVE to check out the Petra Marriott hotel.