Too many people are afraid to visit Dubai! This amazing city represents a new middle east that is incredibly welcoming to tourists and features a lot of fun things to do. Still nervous? Read my other post on why you shouldn't be afraid to visit Dubai.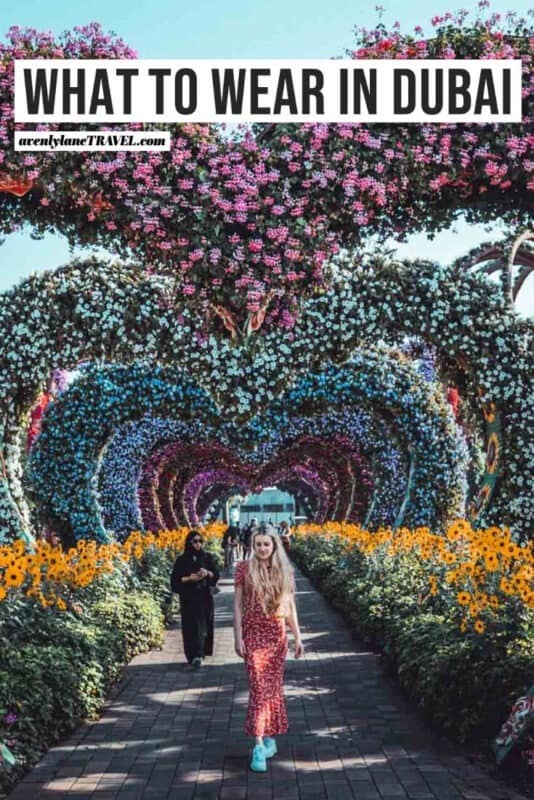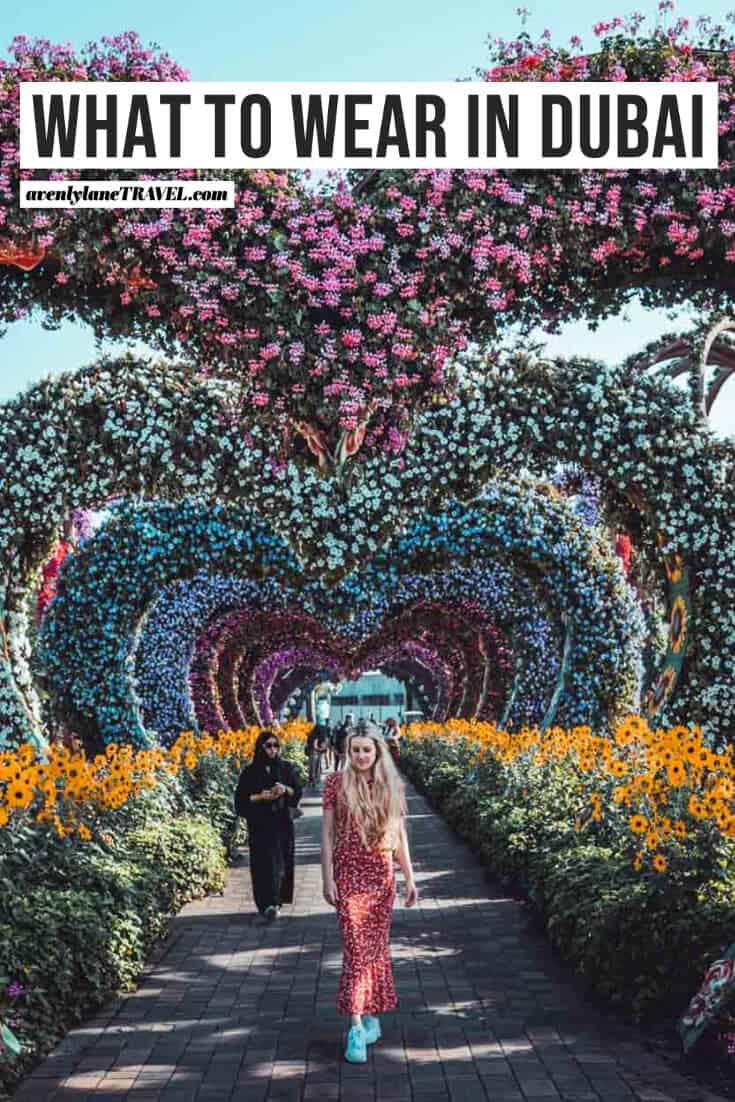 I loved the city so much after my first visit that I've now gone back two additional times. Dubai is just such a vibrant city with so many things to do.
To help you make the most out of your Dubai vacation though there are some very specific items you should pack. If you aren't properly equipped, you might not be able to fully enjoy the experience, or risk offending people while there.
You might also find this post helpful – What you need to know about the Dubai Dress Code before going
What to wear in Dubai: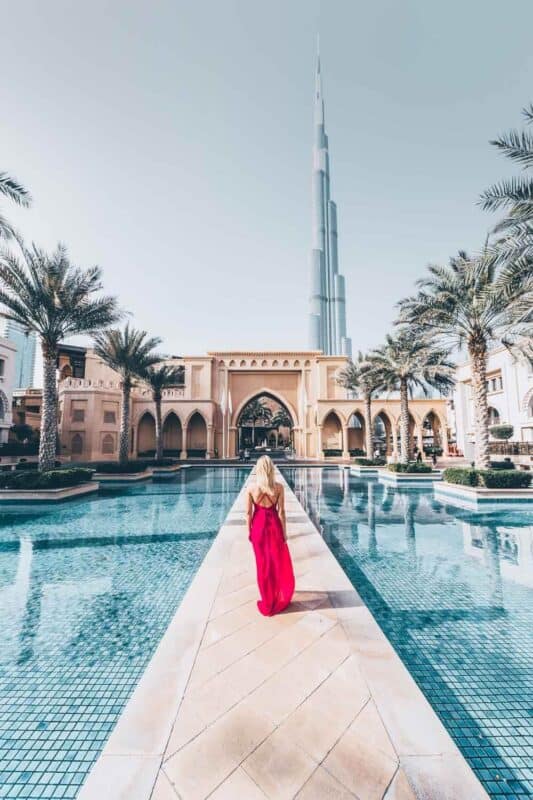 Long dresses – Maxi dresses are amazing to pack for Dubai. Like the one I am wearing in the photo above. The red dress is from ASOS – sold out.
Comfortable walking shoes – I never travel without this pair of white filas. 20+ countries and they are still going strong.
Sandals
T-shirt
Jeans – obsessed with my levi's I wore in Dubai, and these ripped jeans.
Swimsuit – Not thong or see through. Can't wear them on public beaches.
Long skirt
Love this one here!
Can you wear skinny jeans in Dubai?
I did and I didn't have any issues. I wore skinny jeans (they were form fitting) and was honestly, compared to some of the other tourists – I felt I dressed very conservatively. I never felt uncomfortable or like I was dressed inappropriately.
Toiletries / Beauty Products I travel with:
Honey Grail Face oil – I use this oil in my hair as well as on my face. It is a miracle worker and made with all natural, cruelty free ingredients.
Moisturizing Shampoo and conditioner –
Dry shampoo
Sunscreen and lots of it
Oil cleansing face wash and makeup remover in one – This facewash is heaven sent! It will get all the dust and dirt as well as remove any waterproof makeup you have on as well. I'm obsessed.
Travel make-up bag – I never travel without this one. Read my full review here.
What you don't need to pack for Dubai:
A head scarf.