Flying with Emirates
While I haven't flown every airline in the world, I have flown nearly 500,000 miles on 50 different airlines in the last 5 years. This gave me a lot of time to compare the quality of airlines, though I by no means am claiming to have a perfect system of judgment.
Each airline's business model is different, and a lot of them aren't even aiming to be "the best". Obviously, there are a number of factors to consider when choosing an airline, the most important almost always being whether an airline actually flies to where you want to go at a cost you can afford.
My opinion of which is best is based on an airline's regular cabin experience, and not first class (though the airline I choose as the best is supposed to have the best first class experience on earth). The airline I think was the most enjoyable to fly is Emirates.
Emirates is based in Dubai, and flies to 75 countries across the globe. Many of Emirates' flights are really long, which makes their in-flight experience even more enjoyable since you might be on that plane for 16 hours. The experience and inflight entertainment cannot be beat.
You may doubt me, but if I am taking an international flight, the first airline I will look up is Emirates. If the schedule matches and the cost is even close to others, I'm definitely going to book Emirates.
Below are 10 reasons why Emirates the best…
Quality of Service
The Dubai airport is huge, I mean legitimately miles long. I was late for a flight, and to help me make my flight the representative at the ticket counter brought someone out of the back to escort me through the airport. He carried my bags, moved me to the front of each security line, and showed me exactly where to run. By the end of it we were each in a sweat, but thankfully I made my flight!
On Time Percentage
A remarkably high percentage of their flights operate on time, which is incredible when you consider how far a lot of them are going.
Most Comfortable Seat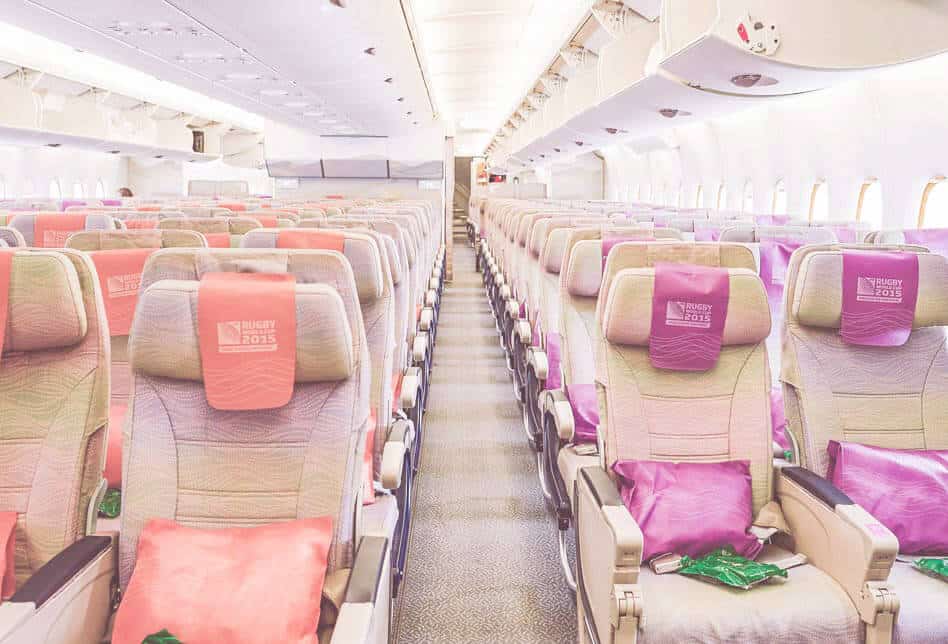 I'm not a tall person, but sitting on their planes legitimately feels like you are sitting in a recliner (even back in what I call peasant class).
Emirates Inflight Entertainment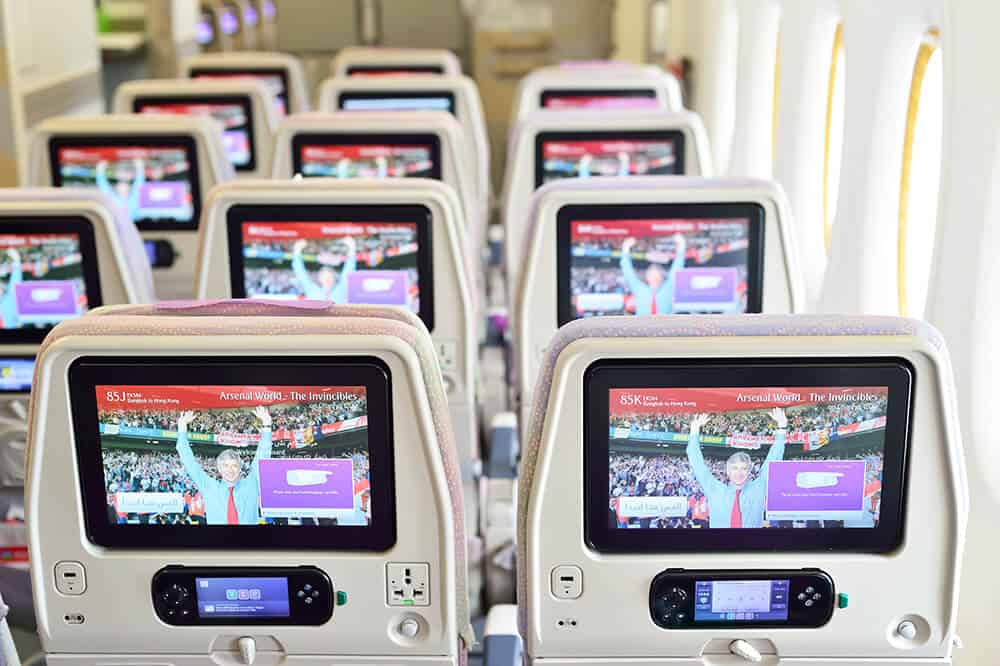 The inflight entertainment cannot be beat. For FREE with each seat comes a huge computer screen offering hundreds of movies, music, tv stations, and even wifi (yes it's slow), but the Emirates wifi cost is free.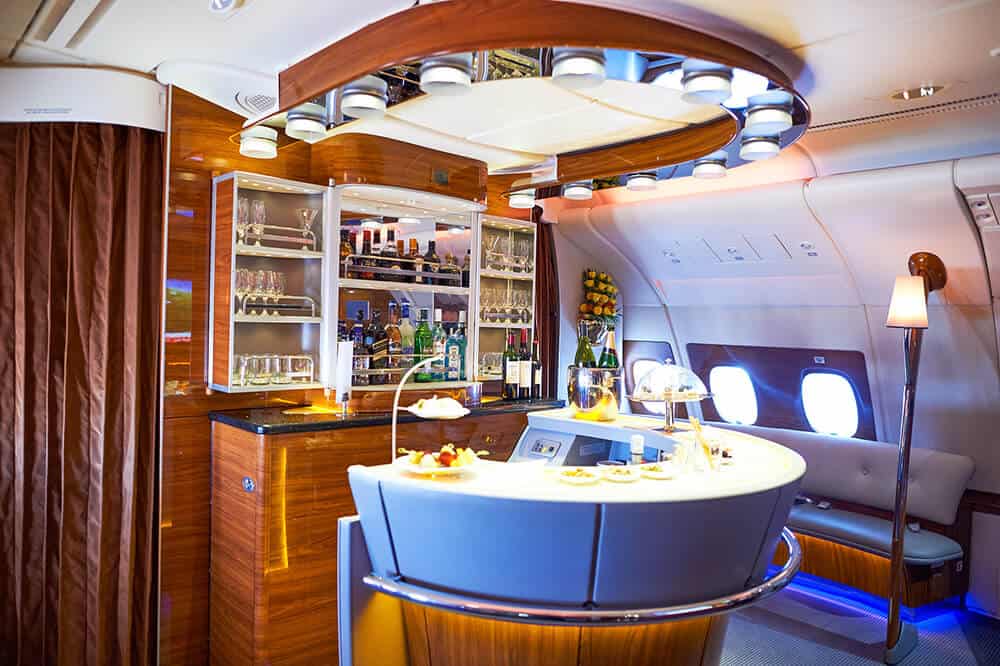 Electrical Outlet
Not only does the plane offer a USB plug so you can charge your phone, but there is a legitimate plug at every seat you can charge your laptop, or whatever else you want to help keep you amused on the long flights.
Related: The Insider's Guide to Booking Cheap Flights
Meals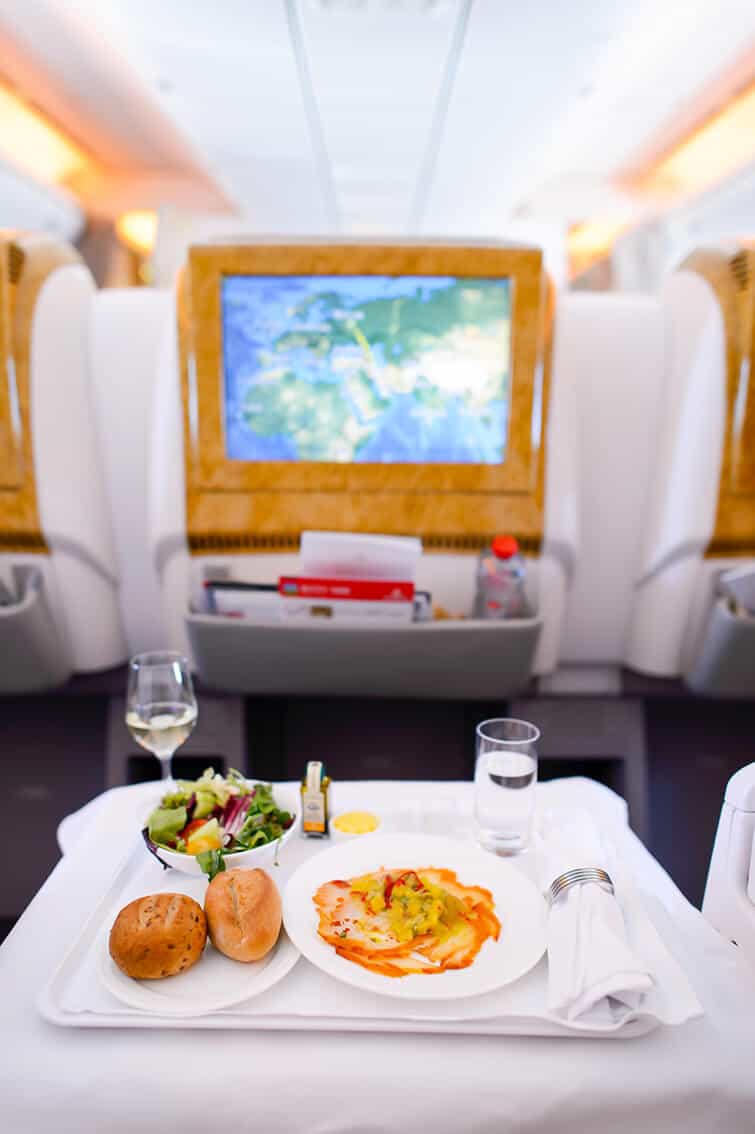 Their airplane food does not taste like airplane food. It legitimately tastes like you are in a restaurant, and they don't skimp on the portions! I also love that at the beginning of the flight they give you stickers that you put on the top of your seat. The stickers let the flight attendants know whether you want to be woken up to eat, or if you would prefer to sleep through the next meal.
Cool Airplanes
Emirates flies the largest fleet of A380s in the world. The A380 is the largest passenger jet in the world, and can seat over 500 people. These monstrosities are cool to fly in, and the space even allows for some ridiculous upgrades if you are lucky enough to somehow score an Emirates first class or Emirates business class ticket.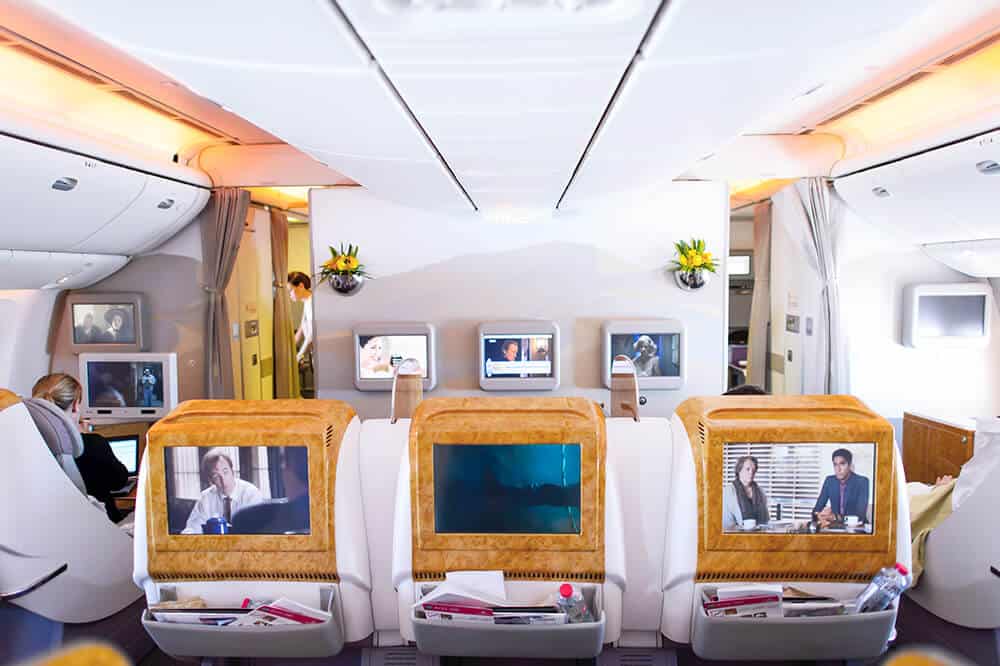 On every Emirates flight they boast the number of languages their flight attendants on board speak. The crew on my last plane spoke 19. While there are definitely more languages than 19, I think it is a nice perk that they are aiming to have someone that can communicate with each passenger.
Connections Across the Globe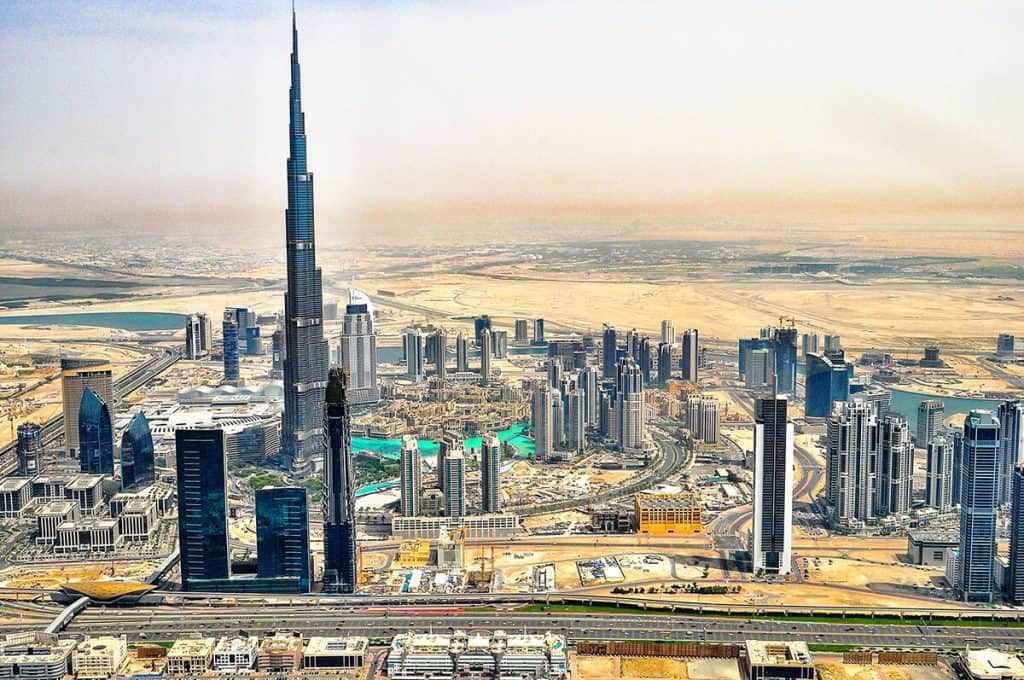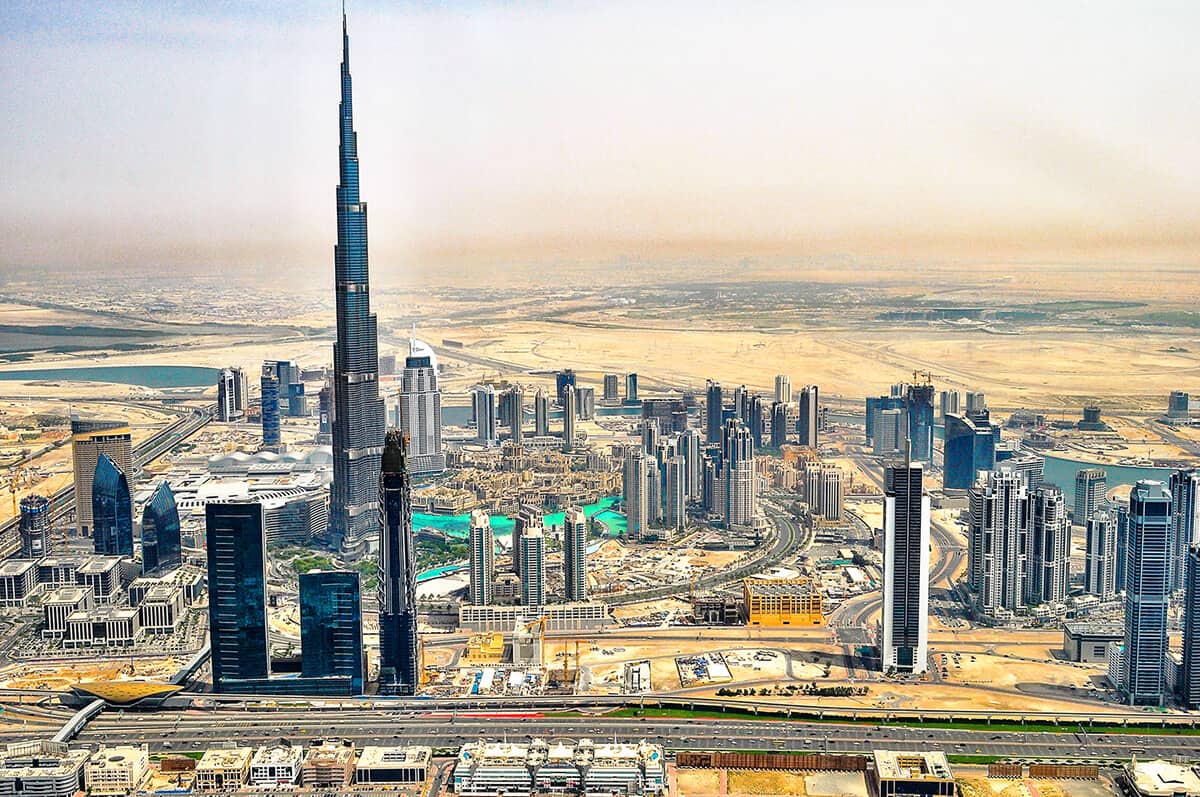 Emirates flies to 75 countries. Their route map literally circles the globe. If you can't get to where you want to go on them, then hats off to you because you are probably heading to some place I've never heard of.
Starry Ceiling
This may seem like a little thing, but the inner ceiling of the plane is made to look like a starry night sky. I understand this is a really small touch, but I love the reminder of what I'm soaring through.
Do you disagree? Which airline do you think is the best?
Read these next: