Have you ever wondered what cities are the most visited in the world?
MasterCard recently released their annual report showing which cities forecast to be most visited by international travelers in 2015. Some of the cities on the list are no brainers, but others were quite surprising considering they are cities that westerners almost never hear about. Most visited cities in the world
For example, of the top 10 destinations visited in the world, five are in Asia. This may seem surprising, but isn't when you know realize that over 50% of the world's population lives within the circle in the picture below! That means there are a ton of Asians, and they commonly bop around between each other's countries!
The Americas only have one city on the list, but when you consider how far the Americas are from most of the world's population (and how expensive the USA is by comparison), the list begins to make sense.
I am always fascinated by the travel patterns of other countries. As a kid, I didn't realize that not everyone took a family vacation to Disney World. Although some of these travelers go for business, a ton of the visitors go to these cities for vacation.
More People Live Inside This Circle Than Outside Of It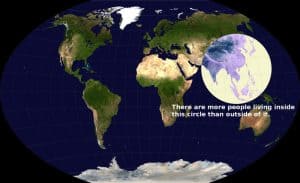 Top 10 destination cities for 2015 (by projected visitor arrivals)
1. London 18.82 million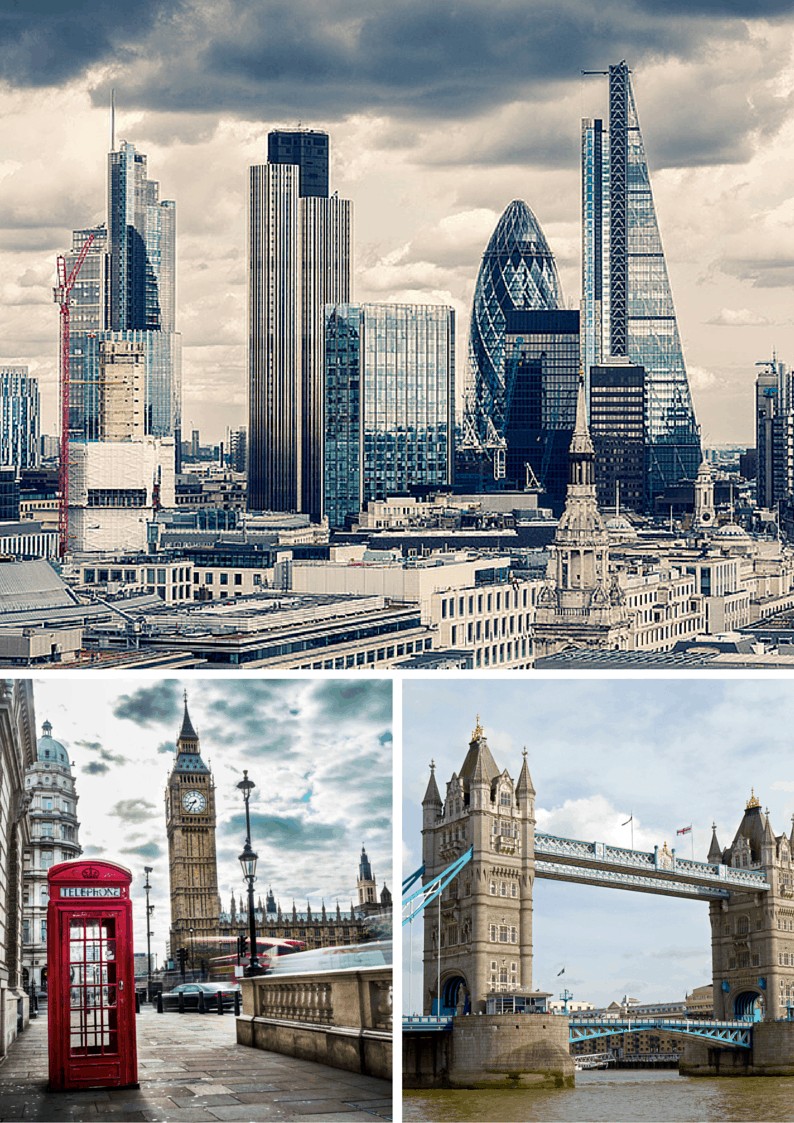 London (18.82 million) – For the second year in a row London is the most visited city in the world. Immediately upon arrival, you cannot miss a blending of people from all over the world. Not only does London attract millions of visitors to their tourist attractions, but London is often called the world's financial center.
2. Bangkok 18.24 million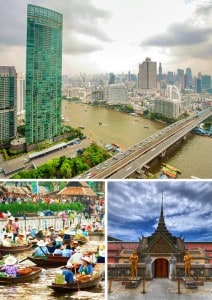 Bangkok (18.24 million) – In 2013 this city was number one on this list, but lost its top spot in 2014 (likely due to the coup d'état). Even though the military overthrew the government, this didn't scare too many visitors away as Bangkok is still an amazing city to visit.
3. Paris 16.06 million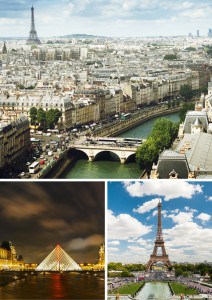 Paris (16.06 million) – The most romantic city in the world remains a must see on many travelers lists. The Louvre, Eiffel Tower, Arc de Triomphe, and Notre Dame are only the beginning of the amazing things you can see in Paris.
Traveling to Paris for the first time? Read our list of the top things you have to see your first time in Paris here.
4. Dubai 14.46 million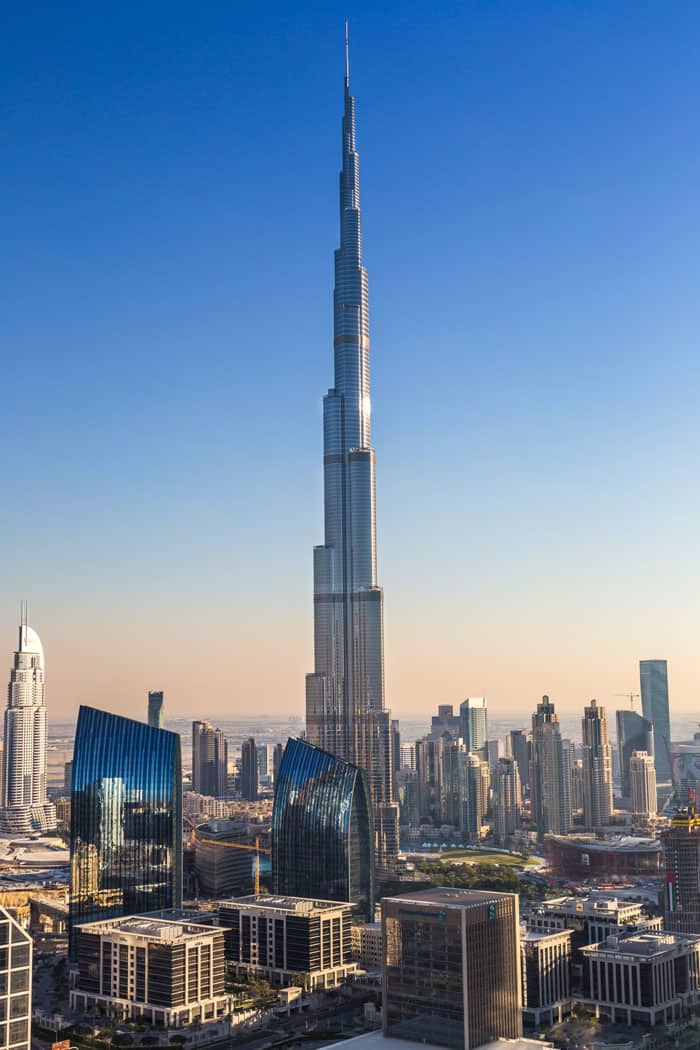 Dubai (14.46 million) –Dubai unabashedly aims to be the biggest, best, and most modern city on earth. Nothing in Dubai is done cheap, or on a scale that is anything other than world class. Whether it is the tallest building in the world, biggest shopping mall in the world, or making the impossible possible (indoor ski resort and man-made islands resembling gigantic palm trees), Dubai is worth a visit. To read more on Dubai see my other posts. (Read about our recent trip to Dubai here)
Read more posts on Dubai:
5. Istanbul 12.56 million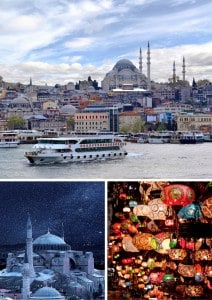 Istanbul (12.56 million) – Istanbul is a beautiful city that serves as a bridge between East and West. Its location is directly between Europe and Asia, and that may be why Istanbul attracts a higher percentage of visitors from differing countries than any other city on this list. The vast array of culture in this city continues to be appreciated by millions.
6. New York 12.27 million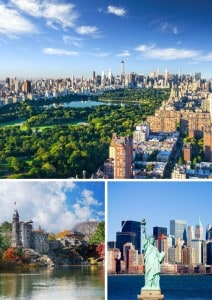 New York (12.27 million) – New York is the only American city on the list, but I am sure no one is surprised to see it here. New York is a world financial center, and often the gateway to the rest of the United States. The city is tops in visitor spending in North America ($17.4 billion).
Have you been to the 10 most iconic attractions in New York City? Find out here.
7. Singapore 11.88 million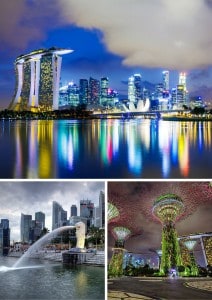 Singapore (11.88 million) –The city/country of Singapore is often called the Lion City. Singapore is often described as one of the cleanest cities on earth, and easiest places to do business (partially due to virtually no corruption).
8. Kuala Lumpur 11.13 million
Kuala Lumpur (11.13 million) – The capital of Malaysia benefits from its prime location in the center of Southeast Asia, and an economy that has boomed in recent years. The Petronas Twin Towers are a perfect symbol of the incredibly modern city.
9. Seoul 10.35 million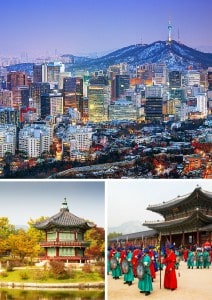 Seoul (10.35 million) – Over one half of South Korea's population lives in Seoul. Its location between mountains and on the Han River is ideal for aesthetics and function. Even though Seoul is a historic city, it is an economic powerhouse and has been described as one of the world's most technologically advanced.
10. Hong Kong 8.66 million