The Ultimate California Beaches List: Explore the 10 Nicest Beaches in California
If you are looking for some of the most amazing places in California to visit, you have to start at the beaches. There are obviously more than 10 beaches in California where you can go for fun alone or with family. But depending on what you look for in a beach, you are guaranteed to find it in this California beaches list.
You will find something for everyone here. From small and less crowded beaches to big, world-renowned and everyone's go-to beaches, there is something for everyone.
Here are the 10 Best California Beaches
La Jolla Shores Beach (One of the Best Family Beaches in California)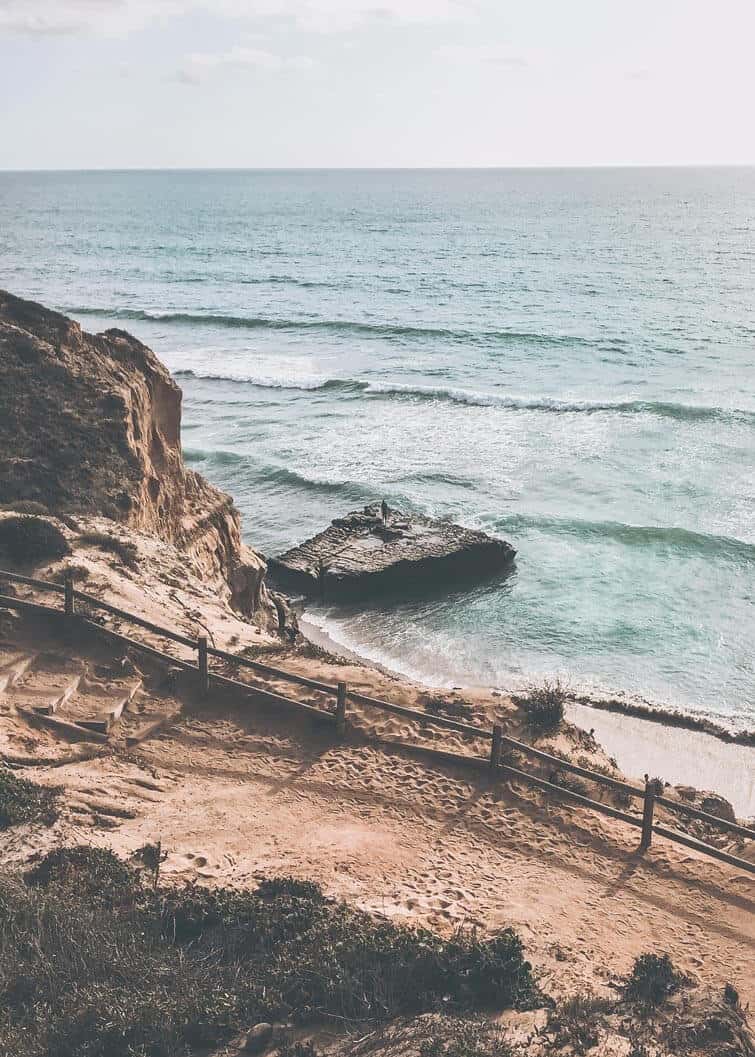 San Diego is a beautiful coastal city and here you will find this awesome stretch of beach that is one mile long. It is small, yes, but it packs quite some panache and you will love everything about it. If you are looking for a beach where the waves are gentle as they lap the shore, La Jolla Shores Beach is the place to be.
Because this is one of the best swimming beaches in California it is also one of the best family beaches in California. Remember we said the waves are gentle? Indeed they are. It is also a favorite for many beginner surfers. It is always populated, so be ready to mingle with people.
Read Also: Top 10 Things to do in San Francisco
Santa Monica State Beach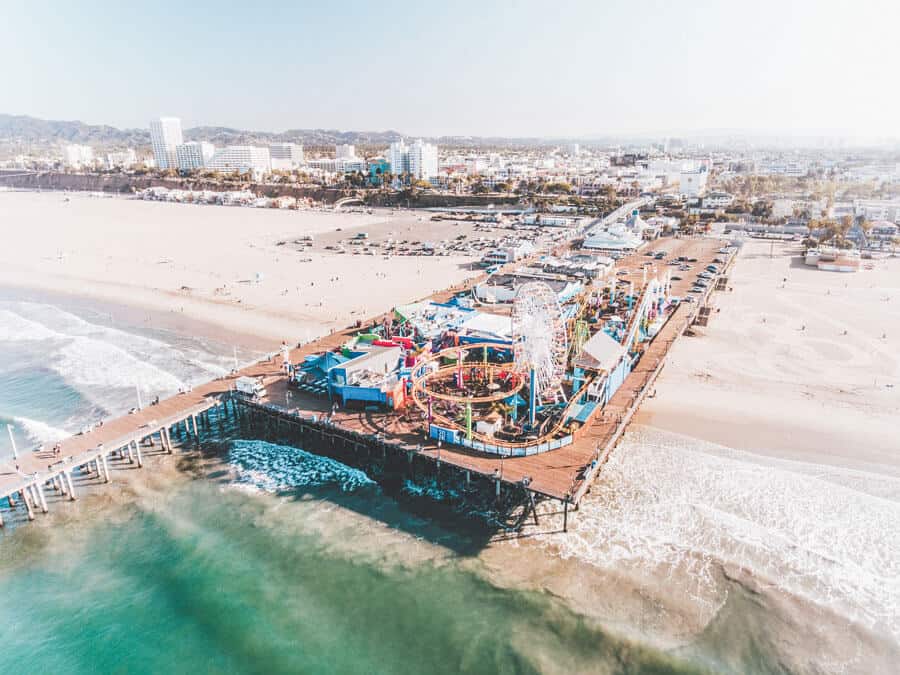 Again, here comes one of the most popular and nicest beaches in California. Santa Monica has everything that you may need, including a playground for children, cycling paths, a full-fledged amusement park and walking paths. And these are only a few of the reasons why Santa Monica is one of the nicest cities in California to live as well.
If you are looking for a big and well-populated beach where you can relax while the kids have all the fun they want, this is it for you. It is huge! It stretches for over 245 acres, has a boardwalk and there are professionals who offer surfing lessons. Other amenities that you will love at this beach include outdoor showers, food stalls and many more.
This is particularly big beach and having a beach cruiser bicycle is the best way to have best out of your stay in this beach.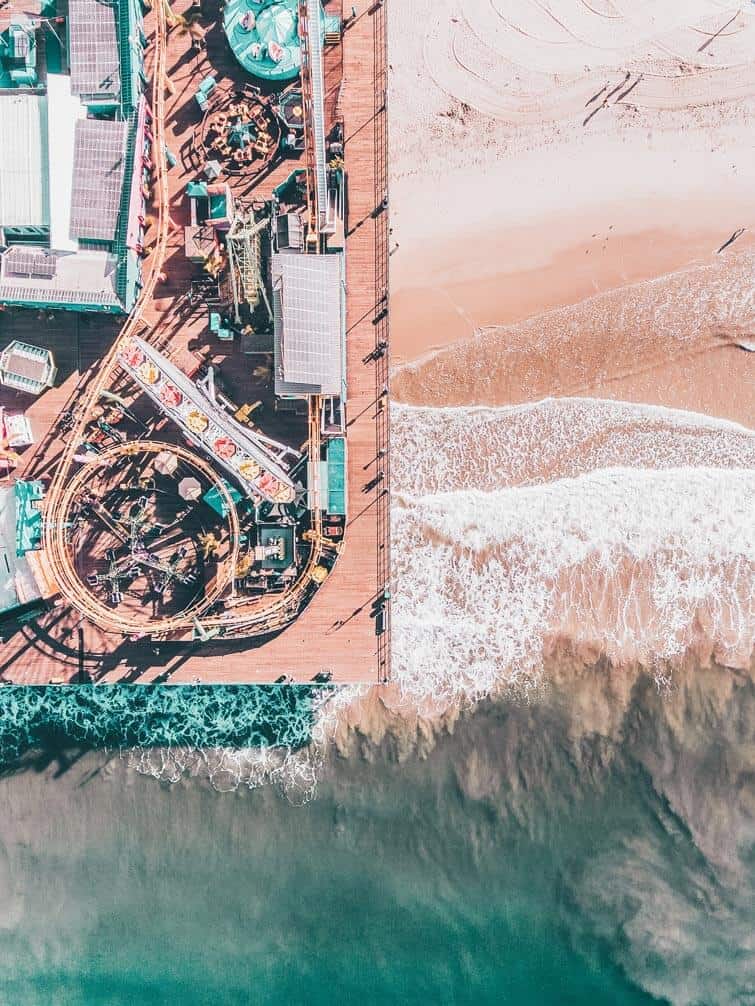 Manhattan Beach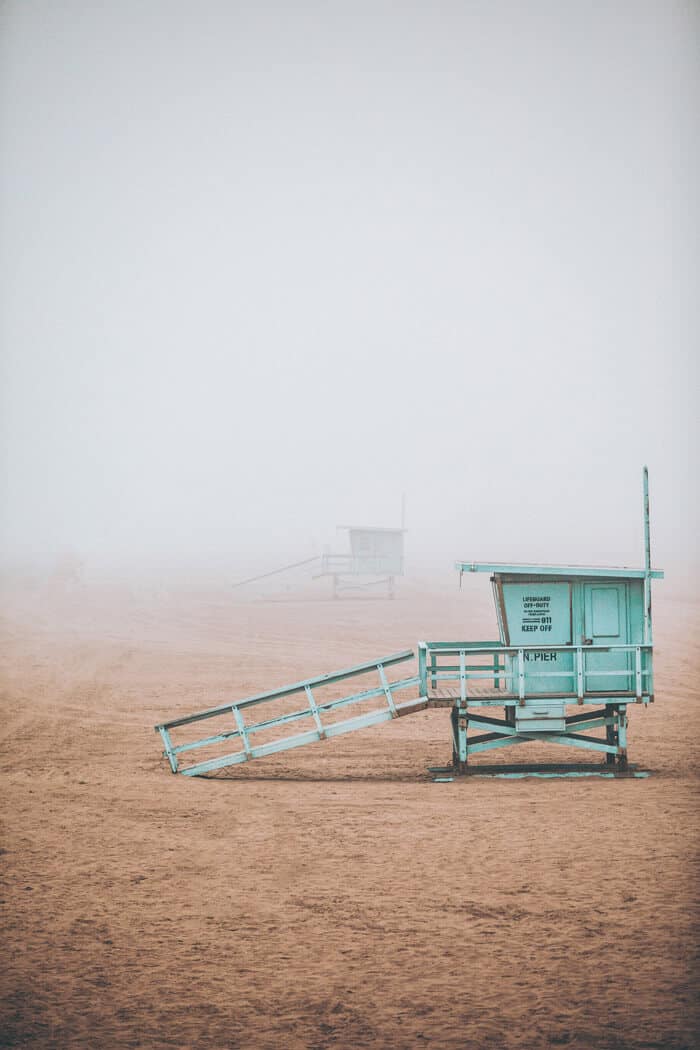 Although this beach is not very big, it is still a very popular beach, especially with families. One of the activities that you must do on this beach includes cycling along some of its awesome dedicated bike paths.
From the Manhattan Beach Pier, you can watch the surfers as they come in with the waves, ever so gracefully. See if you are not impressed! Because the beach has many casual eateries, pubs, and cafes, you should not be wanting for food. At the same time, you can catch a game of beach volleyball at one of the courts. This beach covers an area of about 10 square kilometers.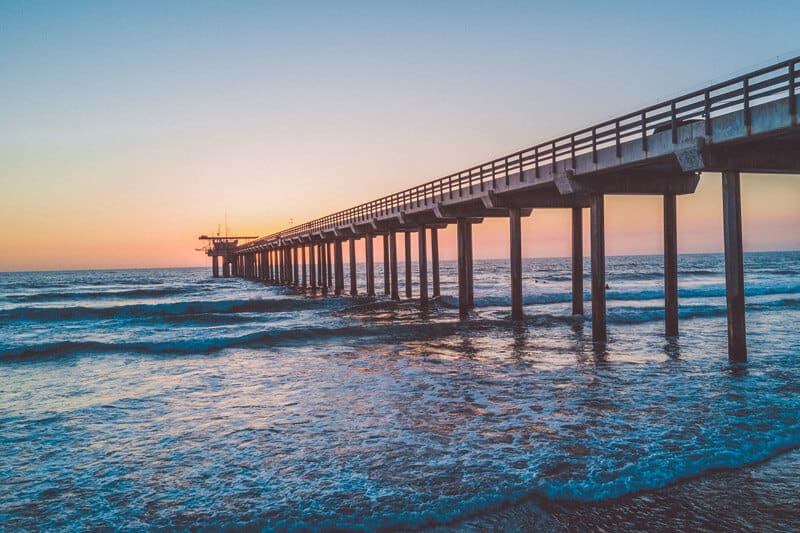 Sand Dollar Beach
This is a very popular beach for summer travel. Another thing that has added to this beaches popularity is it's convenient location. It is located between the Big Sur Station and Cambria.
This beach is big and wide and there is room for everyone. If you would love to experience the Big Sur from the outside, you should visit this beach.
San Gregorio State Beach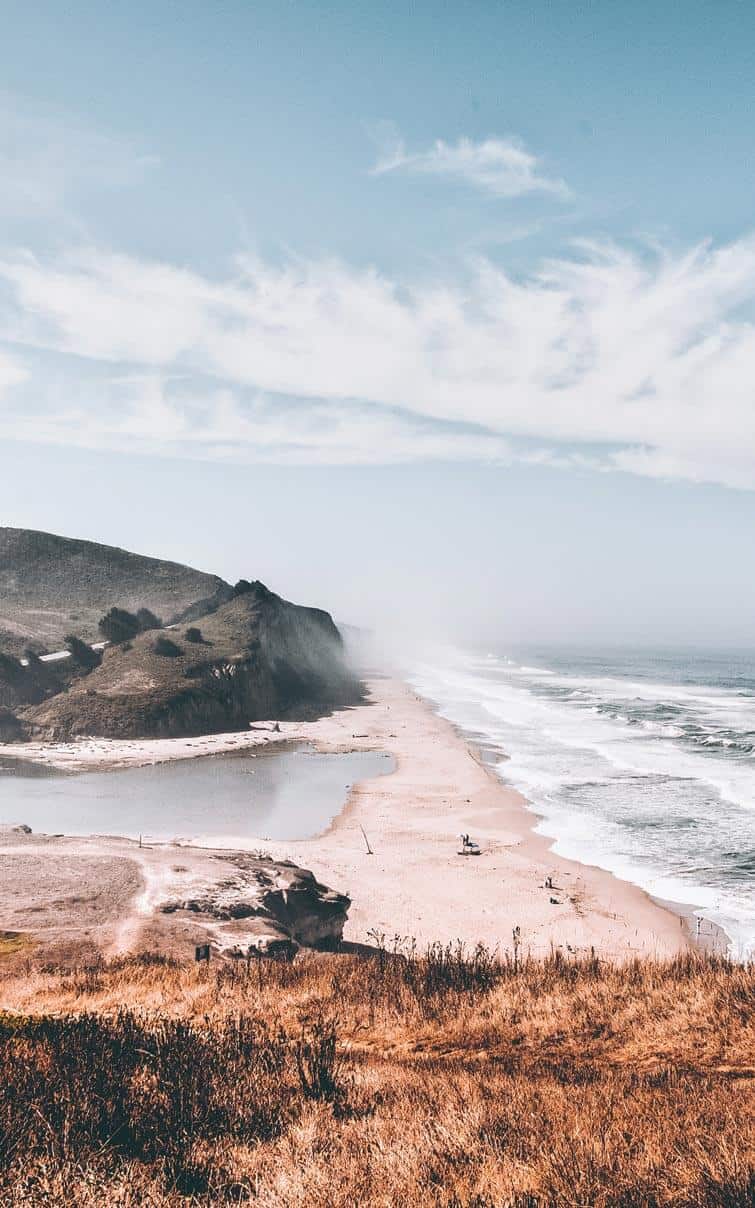 San Gregorio State Beach is another beach in California that is popular with families. Although it does not allow many things like pets, camping, beach fires, fireworks and so on, it is still one of the best beaches for picnicking, windsurfing, swimming, fishing, surfing, wildlife viewing, geocaching, and others. There are facilities like restrooms and parking.
This is another great beach for family use. Many people who have been to this beach say it is small but beautiful and when you are driving down from Pacifica or elsewhere, you will find it irresistible. It is a good beach for building sand castles or just swimming and soaking in the sun.
Coronado Beach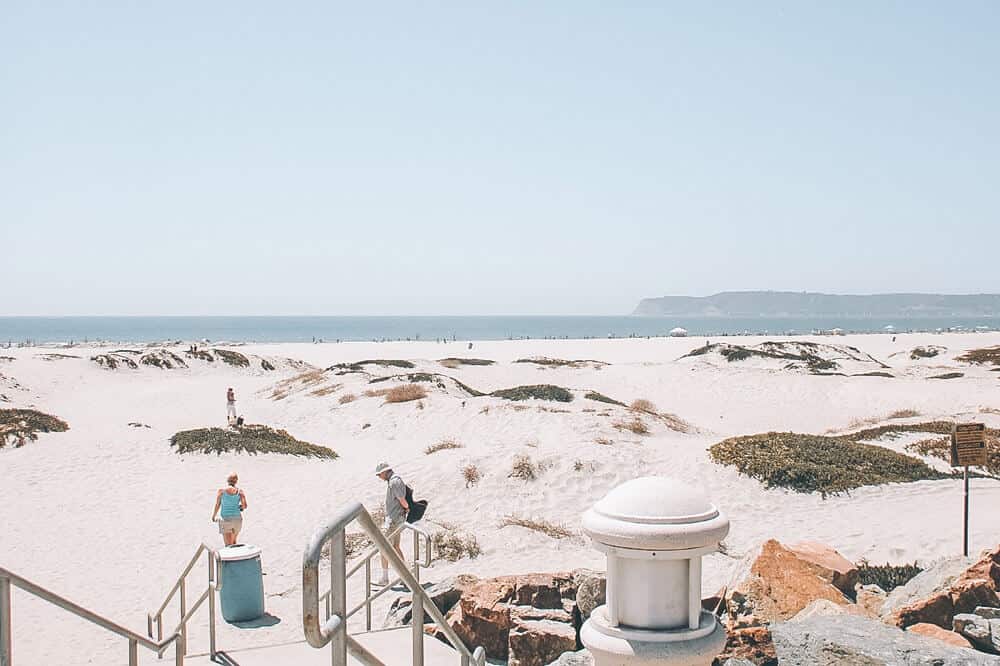 Bring your pet along for the beach tour and vacation. Why have all the fun on your own? This beach includes a dog beach, so many people come with their canine friends. This is a very popular beach. It is home to the even more popular Hotel del Coronado which has been featured in big films. Although it is a small beach at only 2 miles long, it still packs a good punch for holidaymakers. It has restrooms, the waves are gentle and it offers free parking. What more can you ask for?
Pebble Beach of Crescent City
One of the things that you must do on this beach is to go look for polished agate. You will love everything about it, looks like just something that you would see in a movie. From the road and the parking area, there are cement stairs that will drop you down at the beach, which sits at the base of this large cliff wall. Go to the beach during low tide when most of it is accessible and you can collect many agates. Usually mixed with the pebbles, this hunting should be a good family activity for you.
Glass Beach, Fort Bragg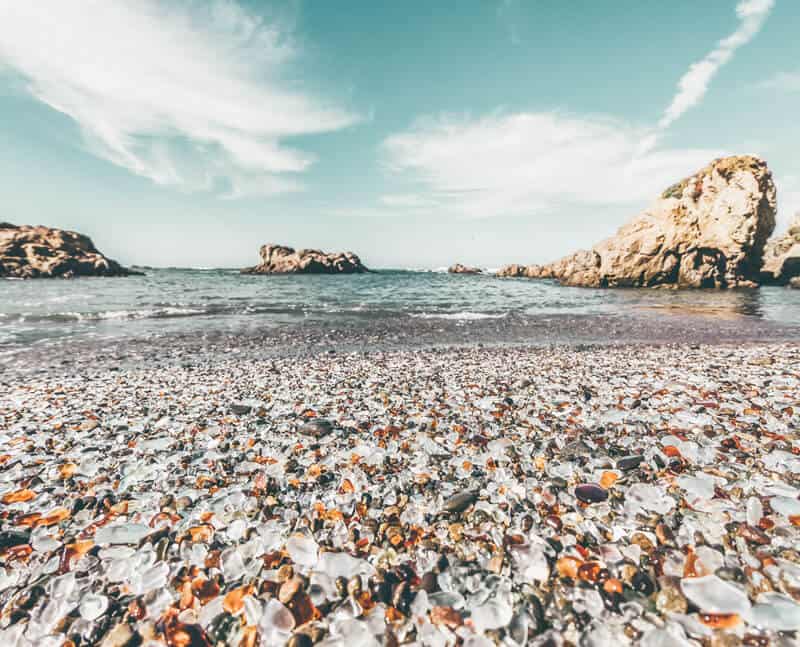 Glass Beach is the main tourist attraction for the tens of thousands of tourists who visit this beach every year. In summer alone, there are more than 1000 visitors a day visiting the beach. Popular for its sea glass, which came because of dumping garbage into the sea, you may not be allowed to collect sea glass. These glass shards have been honed and polished by the salty water, sand and time, to wonderful smoothness. Go there and see why Glass Beach is so popular.
Cayucos State Beach
The town of Cayucos in California has a pleasant surprise for you, and that is the Cayucos State Beach. This town is steeped in history and for that alone, you should be proud of stepping foot on this beach. For example, the Cayucos Pier, a wooden affair jutting out to the sea was built back in 1875.
Then there is the Cass Wharf where members of the public are allowed to go fishing during the day or night. Note that you do not have to get a permit to fish here. Cass Wharf is named after Captain James Cass who built the Cayucos Pier in 1875. The water is usually cold, but you can soak some sun on the sandy beaches. Make sure to visit Cayucos town, if only to eat and see some of its old, western-style buildings.
Salt Creek Beach
Covering all of 18 acres, this one is also called the Salt Creek Beach Park. As you will see during summer and spring, this is a very popular beach with many people coming here all the time. If you are looking forward to activities like swimming, fishing, and surfing, this is the perfect beach in California for you.
Other things you can do on the beach include playing basketball, beach volleyball or just relaxing on the Bluff Park, a grassy patch of this beach.
For a full list of all beaches in California check here.
Planning on visiting LA? Read the best way to spend 4 days in Los Angeles here.
Which beaches would you add to the list?