Reykjavik, Iceland's capitol is one of the cleanest, safest, and happiest cities in the world. Even though it only has an urban area population of around 200,000, it is the home of the vast majority of Iceland's inhabitants. It is the center of culture and life of the Icelandic people, as well as being one of the focal points of tourism in Iceland.
The city itself is spread out with sprawling suburbs. The city center is a very small area characterized by eclectic and colorful houses, with good shopping and dining.
What to Pack? Before traveling to Iceland, make sure to read my Iceland Packing List guide so you so that you are prepared for the unique elements this nation has to offer.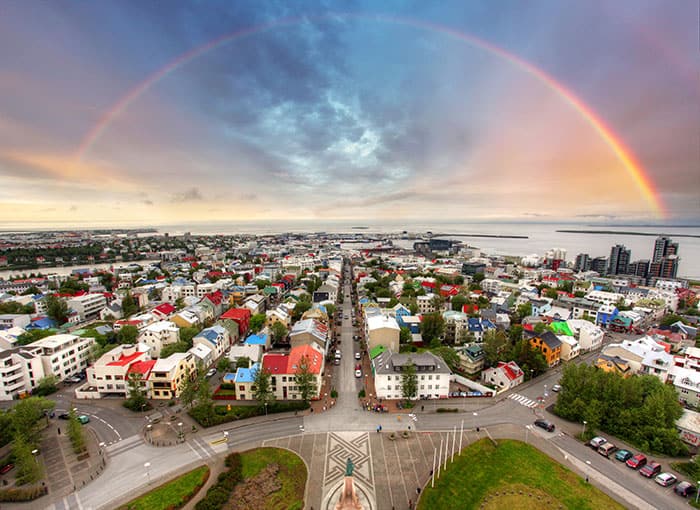 We spent our evenings walking through the city window shopping and enjoying some true Icelandic meals (I passed on the minke whale). Their portion sizes are definitely smaller than you will find in the States (I thought I was going to die when I asked the waitress for ketchup and she brought me out a teaspoon worth in a tiny ramekin, are you kidding me!).
Even though the true highlight was driving around the island and exploring the geography of Iceland, Reykajvik is still a must see city.
Book your whale watching tour: Reykjavík: Whale Watching from a Luxury Yacht
Where to stay in Reykjavik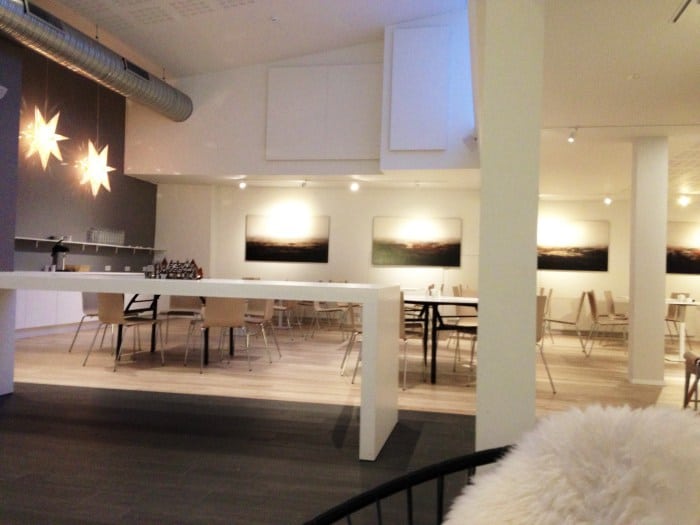 Our hotel was also located in Reykjavik. It was called the Reykjavik Lights Hotel. We payed about $100 a night and were very happy with it. They offer free breakfast and wifi. The breakfast was REALLY good and the location was perfect. Book our same hotel here on booking.com.
Find a hotel in Reykjavik: Hotels in Reykjavik
This is an affiliate link and we will make a small commission if you guys book through our link. I want to thank you all for the support! It means the world to us.
Read our most popular articles on Iceland