Waimea Bay Beach Park is located on the North Shore of Oahu, Hawaii. It is famous for the iconic Waimea Bay Cliff Jump and its insane 30-foot waves in the winter. It is one of the top places in the world to watch the best surfers.
The beach is much calmer in the summer months making it great for swimming, snorkeling and diving.
Waimea Bay Beach Park Location
Waimea Bay Beach Park is located on the North Shore of Oahu. Without any traffic it is about a 30 minute drive from Waikiki.
That being said, you should plan extra time for your drive since you are very likely to encounter traffic. Traffic can add an extra 30 minutes to your drive. Traffic is the worst on the weekends so plan ahead.
Don't want to deal with the hassle of renting a car on Oahu? I recommend renting out a Hawaiian Style Moped for the Day! (Much easier to find parking.)
Tip: When in Hawaii I highly recommend renting a car to get the most out of your experience. It would be difficult to see all the beautiful places in Hawaii without a car. Reserve a car here.
Waimea Bay Parking
Go early to get best parking or be prepared to circle a bit. The lot can fill up pretty quick.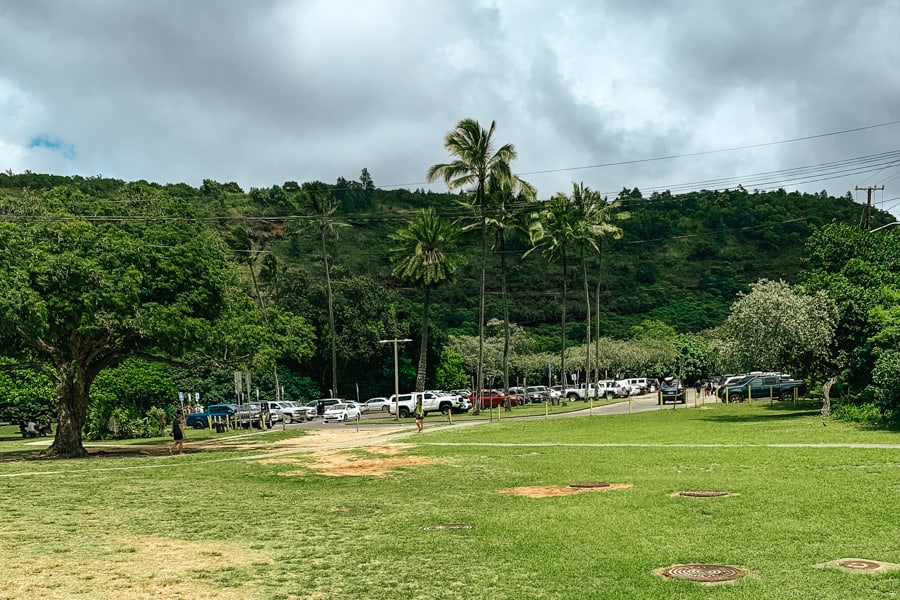 What to Expect at Waimea Bay Beach Park
The North Shore of Oahu is pretty much off-limits for swimming during winter because of the dangerous conditions (aka 30-40ft waves and crazy currents).
It's a perfect time if you want to watch the big wave surf competitions but most of the beaches are red-flagged (no swimming) at this time. Plan your adventure in summer for the best experience.
If you want to swim at this beach I would plan to go during the summer.
Waimea Bay Snorkeling (Summer only)
You will only be able to snorkel in the summer here due to the massive waves that come in during the winter months.
On a calm day the water is crystal clear! It is incredible. This is also a very common spot to see sea turtles!
The best place to snorkeling is around the rocks. You can also find some caves to swim through.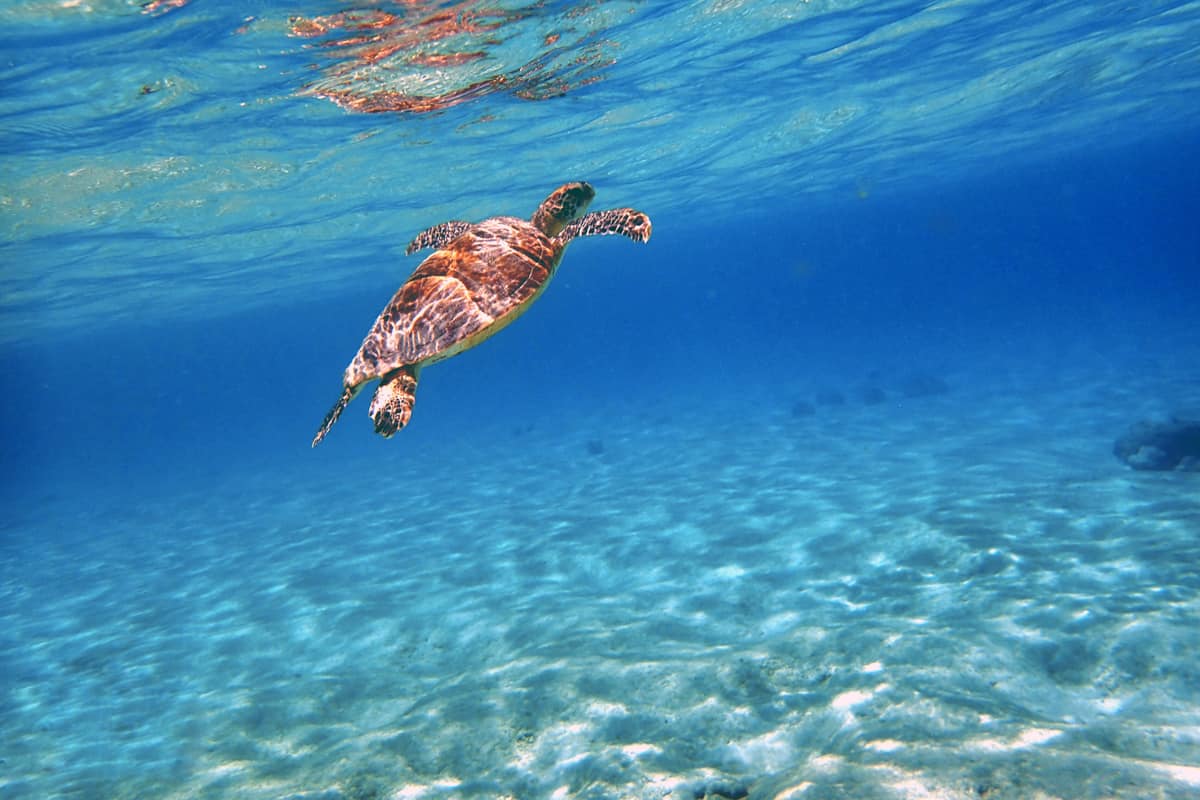 Waimea Bay Cliff Jump
This is one of the best and most popular cliff jumping spots in Oahu. Check out the full article on the Waimea Bay Cliff Jump here.
Other things to do in the area
Check out our most popular Oahu posts below:
My husband and I have been to Oahu many times and have written up more blog posts to help you plan your trip. These are my most popular blog posts and Hawaii travel guides to help you plan your trip.
Best Things to do in Oahu
Oahu Beaches
Best Cliff Jumping in Oahu
Best Snorkeling in Oahu
Best Hikes on Oahu
More Hawaii Blog posts: