Oahu, Hawaii has a reputation for being the ultimate tropical paradise. If you have ever been there, then you know that this reputation is well deserved. None of the Hawaiian islands are that big, but they are all packed with unique and amazing things to see and do for everyone from beach bums to adrenaline junkies. Not only is Hawaii a geographic dreamland, but the Hawaiian people show what a gem Polynesian culture really is.
I am especially grateful for the Hawaiian islands as I partially credit them for the ability to "trick" my now-wife into marrying me. I scored some free buddy passes to Oahu, and immediately invited her to join me on a quick weekend getaway. I knew she couldn't resist a free trip to a place she had never been, even though she may have had concerns about me being the company.
Once we were there, I think she wrongfully applied her love of Hawaii to me, and thankfully I was able to keep those positive associations going straight through to our wedding!
Curious what you should not miss on Oahu? Keep reading to discover the best things to do in Oahu.
What to Pack? Before traveling to Oahu, make sure to read my Hawaii Packing List guide so you can know exactly what you need to bring to Hawaii.
Where to Stay on Oahu
We stayed in the Courtyard by Marriott Waikiki Beach Hotel. We ended up loving our hotel! The location was right by the beach and price was perfect! You can book and check out current prices here. Staying right on Waikiki Beach was a dream!
Best Things to do on Oahu
There is no way to choose just 11 things to do in Hawaii, so this post focuses on the top 11 things to do on Oahu (the most commonly visited island).
1. Snorkel at Hanauma Bay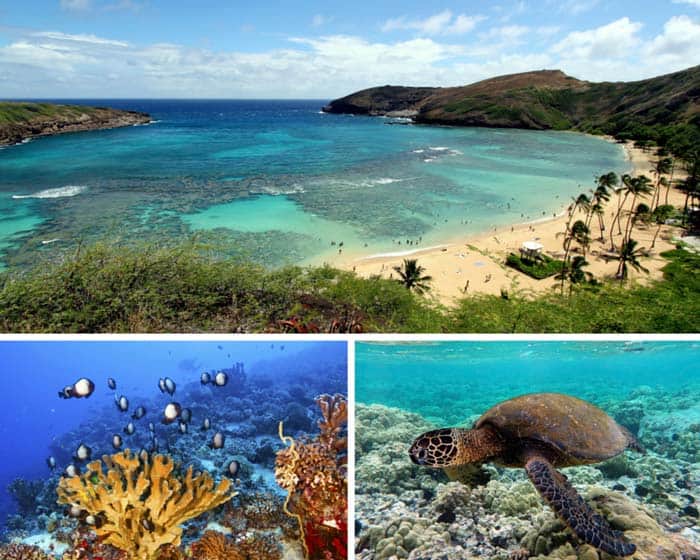 Snorkeling at Hanauma Bay is a must do in Oahu. This beautiful bay features is an easy and excellent location to snorkel. There are over 400 species of fish and an abundance of (my favorite) sea turtles. Make sure if you snorkel you have a waterproof phone case (I have this case from amazon that works well) and a good dry bag for your electronics. This is my favorite dry bag. I never travel without it.
Note – even the newest waterproof iPhones can not be used in the ocean. Salt water will destroy your phone so make sure to put it in a case. Better to be safe than sorry.
Book your tour: North Shore and Hanauma Bay Tour
2. Waterfalls at Ko'olau Mountain Range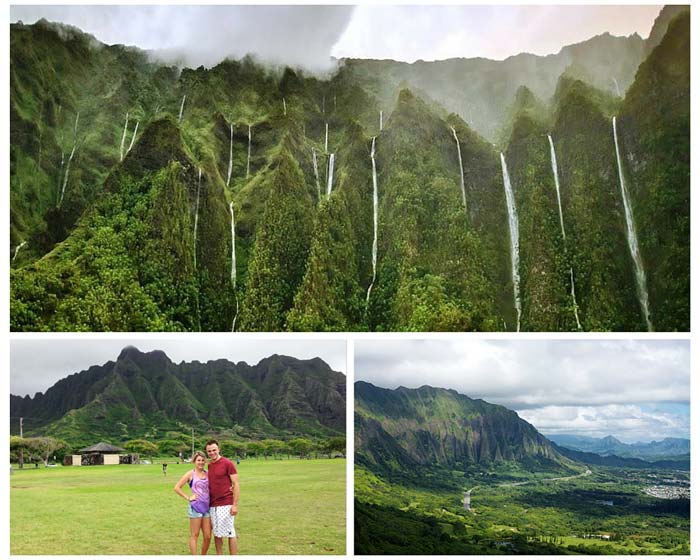 This mountain range was formed by ancient volcanoes erupting. Today, there are dramatic cliffs left on the Eastern side of Oahu. On a rainy day water pools at the top and you can see spectacular waterfalls coming down the cliffs.
Planning a trip to Maui? Check out the most amazing waterfalls >> 6 Easily Accessible Maui Waterfalls
3. Take an Open Door Helicopter Tour of Oahu
Get your adrenaline pumping with this 60 minute open door helicopter tour over Oahu (if you prefer to have the doors you can do that to).
With this tour you will fly over Waikiki Beach and Diamond Head, Pearl Harbor, North Shore's Banzai Pipeline, the Chinaman's Hat, Makapu'u Lighthouse, the Sacred Falls, Kaneohe Bay and so many more famous landmarks!
They will even give you a complimentary recording of the flight afterwards. This is one of the best-rated tours on Oahu.
Click Here to check the rates and availability.
Other top rated Helicopter Tours available on Oahu:
4. Cliff Jumping at La'ie Point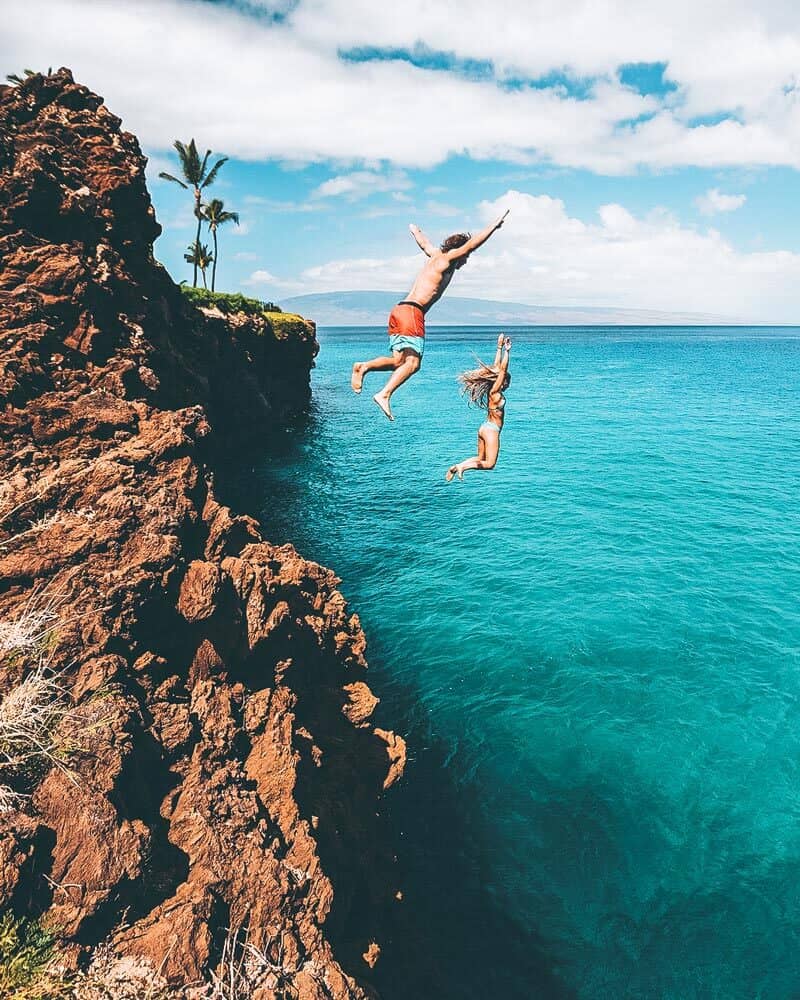 (this picture isn't actually from La'ie Point, but you get the idea)
While visiting Oahu there will be lot of places one can cliff jump; some are actually pretty dangerous. The one where I safely jumped was La'ie Point on the North Shore.
You might also be interested in: What to expect from each Hawaiian Islands
5. Go Shark Diving Oahu
An Oahu shark dive in infested waters while you are protected in an underwater cage sounds like something that only National Geographic researchers would get to do right? Shockingly, shark cage diving in Oahu really is something that you can book! At first I didn't actually believe it was a real, but if you are brave enough you really can swim with sharks off of Oahu's North Shore.
The entire shark dive tour takes about two hours. You take a boat ride out to the shark hot spot and if you aren't too afraid, you can get in the safety cage where you will be mere inches away from sharks that grow up to 15 feet. One caveat is that you won't be in the shark cage for the full two hours (that part only lasts for about 20 minutes).
Full disclosure, I was too scared to do shark cage diving Oahu when there, but I still regret it today. The guides train you on the essentials to ensure your safety. Make sure to bring your underwater camera so that you can capture the moment, otherwise, most people won't believe you actually did it. Book your tour here.
Equipment is included.
Here are more of the most popular Shark Diving Tours on Oahu:
*Top rated Oahu Shark Dive (This Shark Dive has over 1,100 positive reviews and it one of the top rated tours on Oahu)
6. Visit Pearl Harbor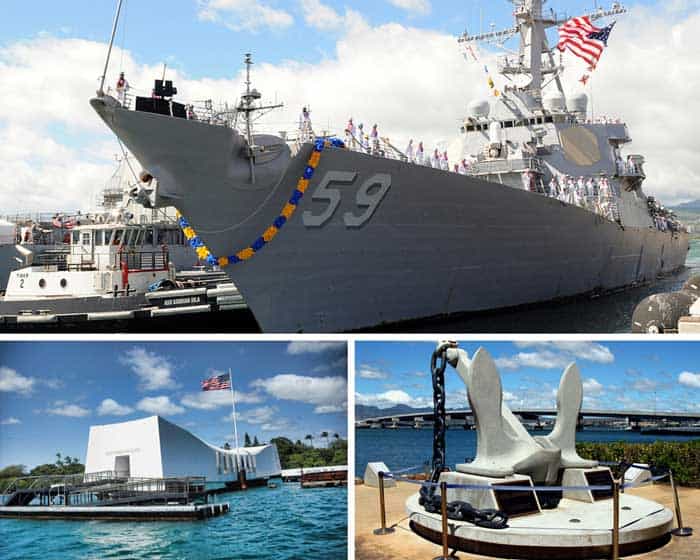 On December 7, 1941 Japan attacked the United States at Pearl Harbor in Hawaii. This devastating attack pulled the United States into World War II, which ultimately changed the entire face of the globe.
The USS Arizona Memorial at Pearl Harbor is a sobering reminder of what we have come through. Though this changes the tone from the rest of Hawaiian vacation, it needs to be included.
Book your tour: Pearl Harbor and Honolulu City Tour
Book your tour: Salute to Pearl Harbor half day tour
7. Take a Turtle Canyon Snorkel Cruise
The warm waters of Oahu feature some of the most stunning giant sea turtles in the world. If you are interested in swimming with them in the wild then the Turtle Canyon Snorkel Cruise may be the right tour for you. On top of the sea turtles, you can also expect to see a plethora of tropical fish as well as some of the most beautiful spots on Oahu.
This is a great snorkeling trip to take if you don't want to spend the entire day out on a boat. You will get picked up from your hotel and taken out for a short boat ride.
Click Here to check the rates and availability of this tour on the booking website.
Another popular snorkeling tour on Oahu is this one where you get to snorkel with dolphins and sea turtles! Click here to check the rates and availability.
8. Hike Diamond Head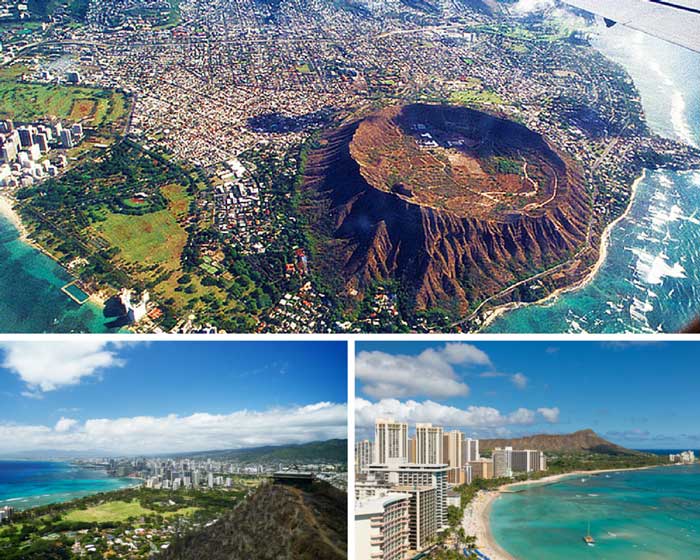 This mountain/volcanic crater is one of the best spots in Hawaii for a quick hike. It is only about a mile long and not difficult (seriously Grandmas do it). Once at the summit you have breathtaking views of Waikiki and the endless blue ocean.
Book your tour: Diamond Head Hiking and Waikiki Tour
9. Stairway to Heaven Oahu
Ha'iku Stairs (Stairway to Heaven) Hike is now illegal due to private land ownership and liability issues, though I know some people are still choosing to do it. I include it because it is something you will hear about when planning a trip to Hawaii and should know that it is currently off limits. The metal stairs and ladders created a challenging but amazing hike for those that got to experience it.
10. Polynesian Cultural Center

(Best luau in Oahu)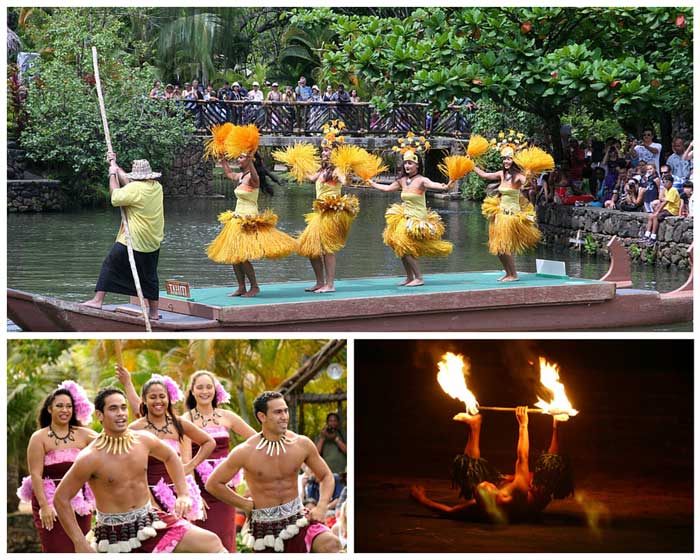 The Polynesian Cultural Center is the perfect place to experience traditional Polynesian Culture. They have recreations of traditional villages and an amazing luau with native Polynesian dancers. Honestly, it is probably the best luau in Oahu.
Here are more of the most popular luau's in Hawaii:
Looking for some Oahu hidden gems? Read >> Best Things to do in Oahu (You Probably Haven't Heard of)
11. Surf Lessons at Waikiki Beach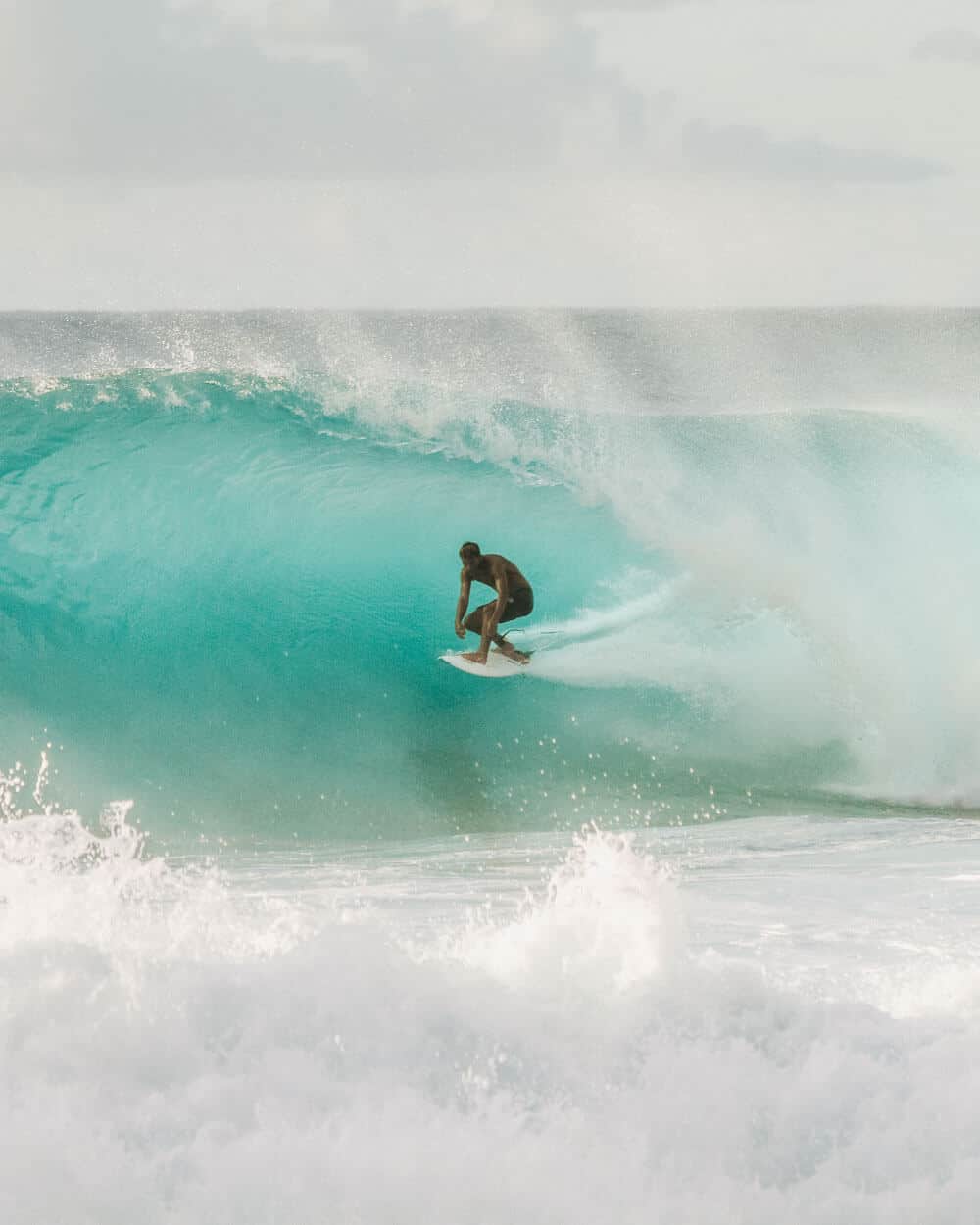 Waikiki Beach is one of the most popular Oahu attractions. This is the busiest tourist spot in Hawaii. The white sand, clear blue water, and never ending small waves make this a perfect spot for beginners to become a grommet (supposedly this means beginning surfer). Great instructors make this possible for even the least athletically inclined. Check out some of the most popular surf lessons I could find here.
Book your tour: Oahu: Group Surfing Lesson in Waikiki Beach
Psst: If you're interested in planning the cheapest trip possible to Hawaii, then I created a free cheatsheet for you, which details the top 5 tools we used to plan our trip to Hawaii. Click here or the image below to download it!

12. Dole Plantation

Hawaii Tour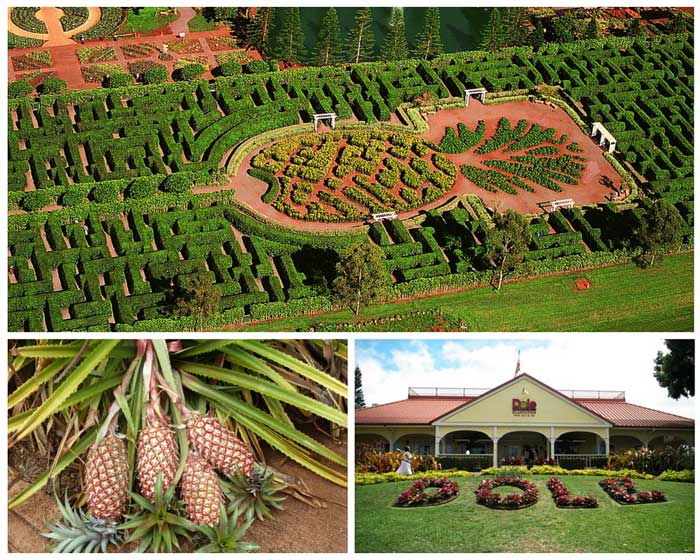 Some people think the Dole Pineapple plantation Hawaii is dull, but I loved learning about the agricultural history of Hawaii, getting lost in the garden maze (like a corn maze, but bigger), and the samples of fresh island fruit (the fruit samples alone make it worth the stop).
Book your tour: Waikiki: Oahu 120-Mile Full-Day Circle Island Tour (This best selling tour includes a visit to the Waimea Valley and Dole Pineapple Plantation.)
13. North Shore

Surfing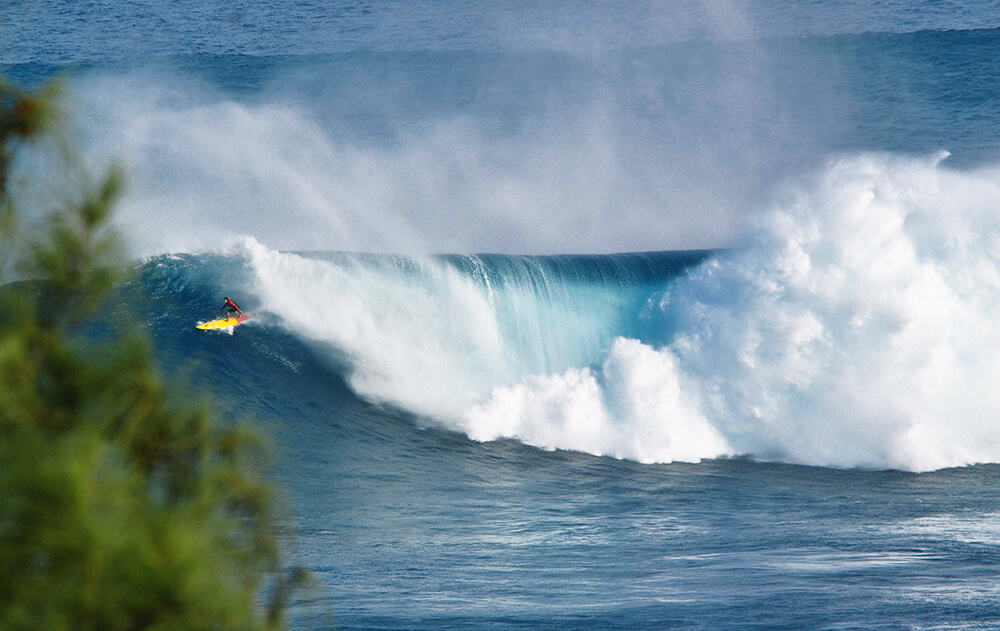 The Northern shore of the island is not nearly as developed as other parts of Oahu, but should also be on your list. Each winter the shore is pounded with 30 ft tall waves that make it a surfers' paradise.
It is easy and fun to spot professional surfers riding the waves all day. Even though I promised to remain a spectator, I tried to ride the waves myself. This was a big mistake as I got tossed like around a rag doll. If you are a beginner but still want to learn to surf on the North shore of Hawaii these beginner surf lessons come highly recommended.
14. Oahu Ziplines and Rope Bridges Through the Rainforest
Though there are many places in Hawaii that you can zipline above and climb up platforms via rope bridges through the dense rainforest canopy, Climb Works is one of the best. They feature zip lines, ATV rides, rappelling, and suspension bridges.
Another one of the best places to zip line in Oahu is in Kualoa Ranch. The area looks just like Jurassic Park. It is one of the most beautiful places in Oahu and has even been used as the backdrop for multiple movie sets. Click here to book your tour on the booking website.
15. Watch the Sunset at Sunset Beach
The best place to watch sunset on Oahu is Sunset Beach on North Shore. (One of the best places anyway, there are so many!) In the winter season, Sunset beach is also known for the big wave surfing, a world-acclaimed surfing spot.
Book your tour: Star Casual Sunset & Show Cruise
Frequently Asked Questions about Oahu
How long does it take to drive around Oahu?
With no stops, it would take you about 4 hours to drive around Oahu. You cannot drive along the entire coastline of Oahu in a complete circle since their are not 'drivable' roads along the entire coastline.
Thank you so much for reading about the best places to visit in Oahu Hawaii. Make sure to share it with your friends! Hover over any of the images to share them to Pinterest.
Save this post for later on Pinterest! (Hover over any of the images to save to Pinterest)