Iceland is the land of fire (i'm talking to you 130+ volcanoes) and ice – more ice but definitely still fire. The Iceland landscapes are covered in waterfalls, glaciers, mossy volcanic rock, black sand beaches, active volcanoes, and craters to name a few! Seriously, if you haven't thought about going to Iceland, you definitely should!
Below are some of the most beautiful pictures of Iceland that will have you booking a flight to Iceland ASAP.
What to Pack? Before traveling to Iceland, make sure to read my Iceland Packing List guide so you so that you are prepared for the unique elements this nation has to offer.
Enjoy these amazing photos of the best sites in Iceland
What to Pack for Iceland
Warm Fleece Jacket (without hood)
Fleece Hoodie This will be great for adding extra layers when needed.
Warm Winter Hat – Shop my favorite winter hats from Nordstrom. I also really like this one here, it comes in a ton of different color options.
Fleece lined leggings – These fleece lined leggings were AMAZING to have on this trip. Not just warm, but so comfy and affordable! (You will thank me for these ;)
Warm scarf – I always like to bring a couple scarves for photos.
Touch screen gloves – There is nothing more annoying than having to continually take off your gloves so that you can use your phone to take pictures or videos, especially in the freezing cold. It's because of that that these touch screen gloves are my favorite. These are also an awesome choice. They will work with the iPhones, Android phones and iPad and are wind proof.
Warm socks – I have been loving these Heat Holder socks.
The Best Pictures of Iceland Landscapes
Grótta Island Lighthouse, Seltjarnarnes, Iceland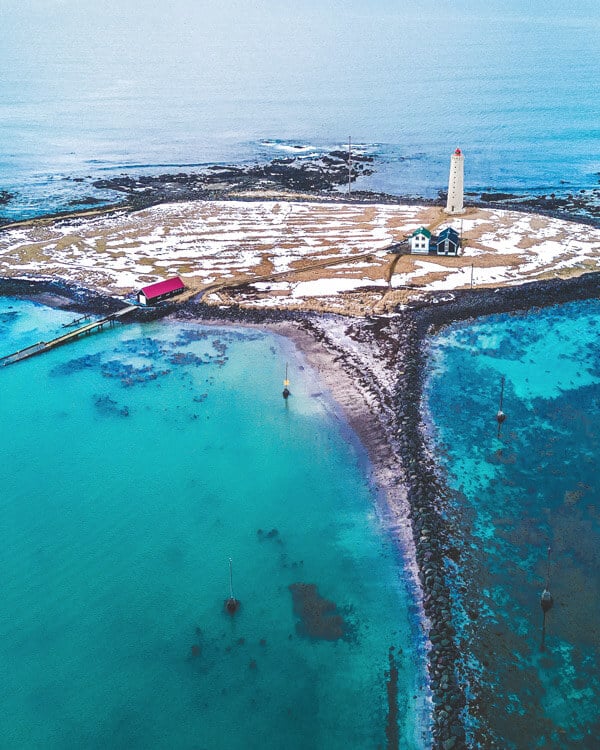 This is by far one of the coolest spots in Iceland! A lot harder to get to, but looks like it is worth the trip!
Cabin in the Westfjords Region, Iceland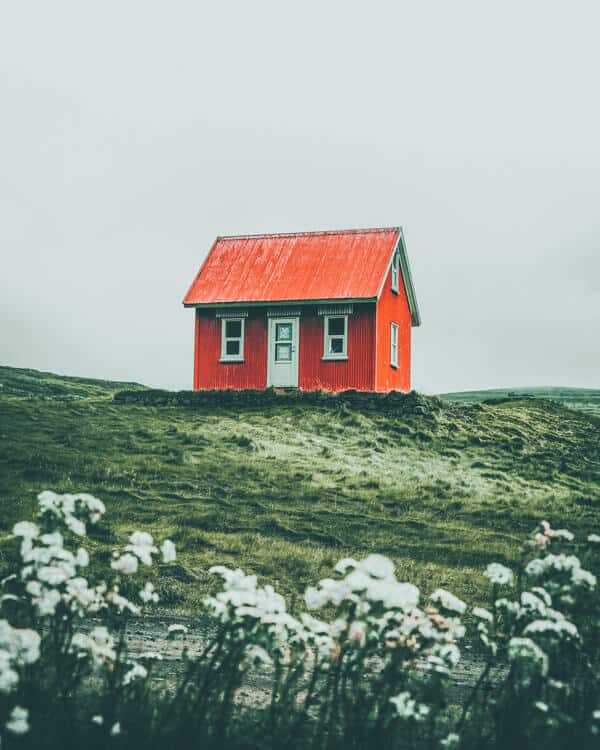 The homes in Iceland are just as magical as the waterfalls.
Halsanefshellir Cave in Vik Iceland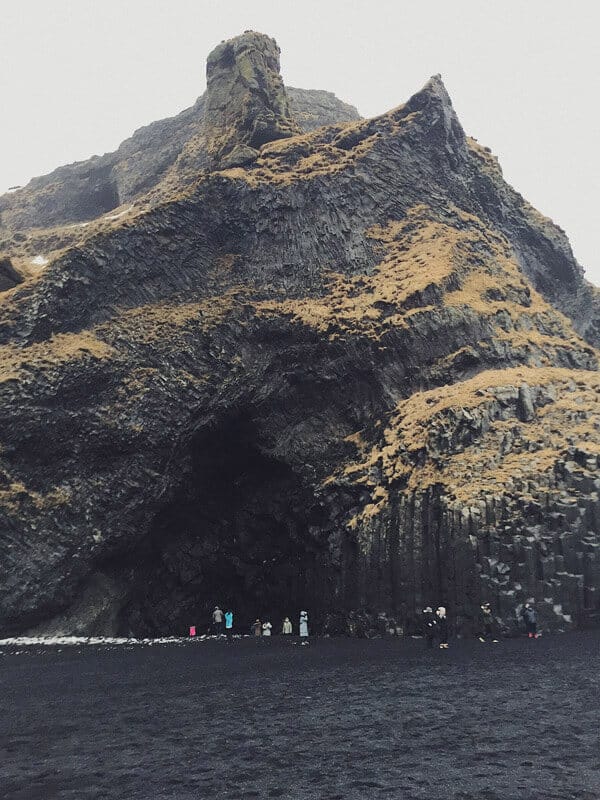 Skogafoss Waterfall Iceland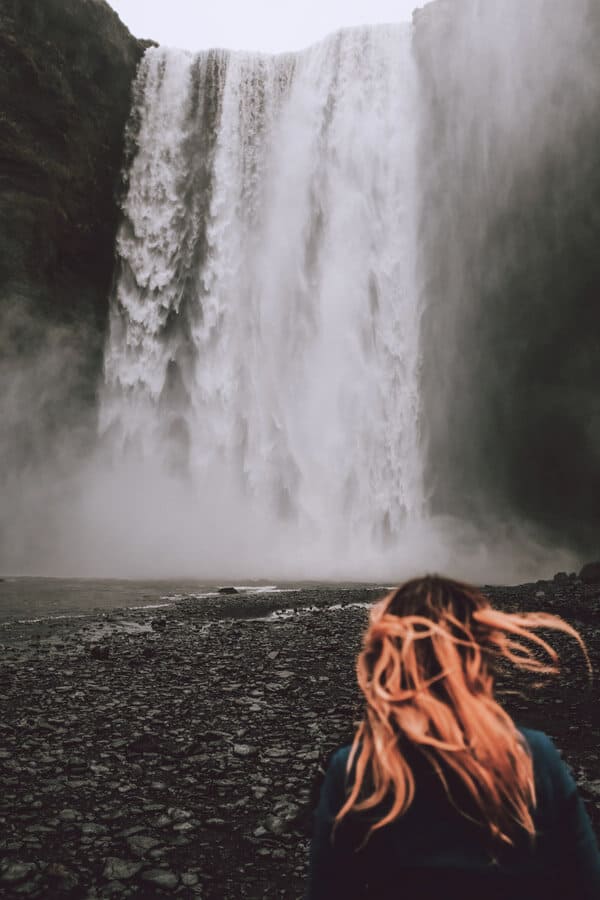 The Skógafoss waterfall is one of the biggest and most popular in the country. It has a width of 82 feet (25 meters) and a drop of 200 feet (60 meters).
This waterfall produces a lot of mist, which often causes single or double rainbows on sunny days, and embarrassingly was a waterfall we happened upon rather than planned to see.
See a list of waterfalls in Iceland here.
Godafoss Waterfall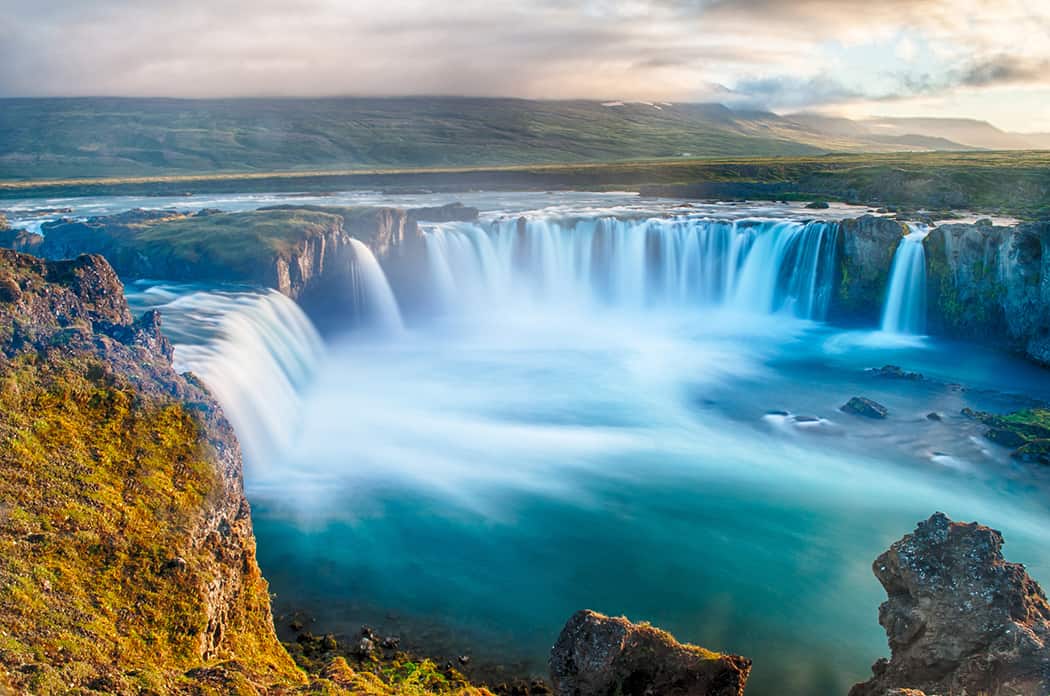 Pictures of Blue Lagoon Iceland
Blue Lagoon, Iceland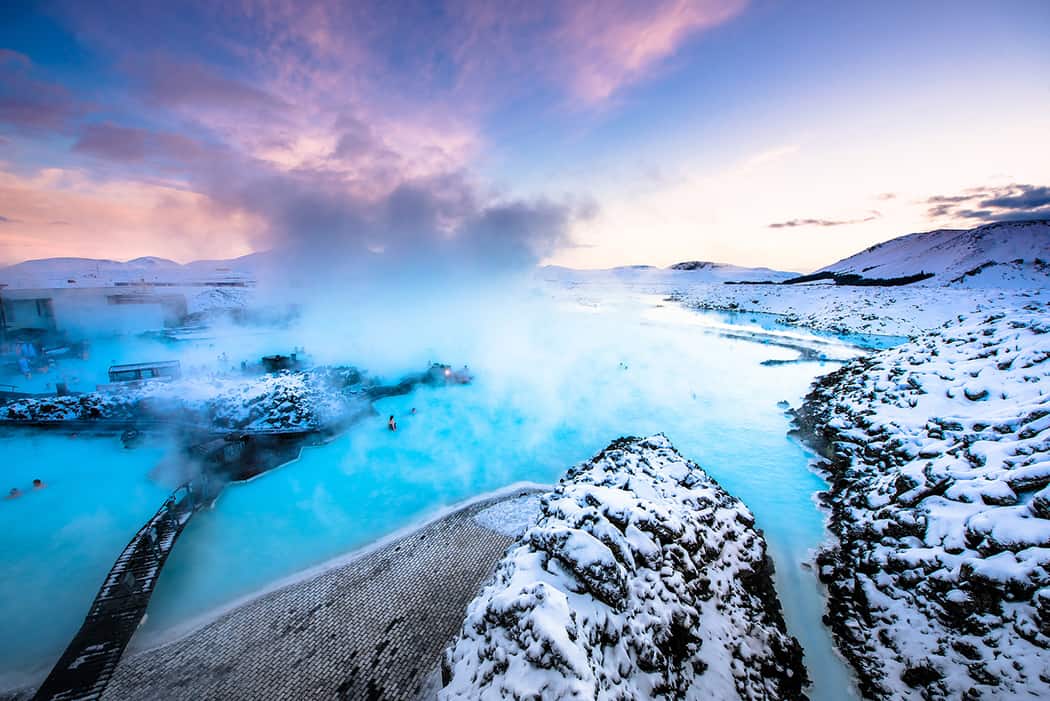 There are so many incredible pictures of Blue Lagoon Iceland it can be hard to pick just one.
Read our full article on Blue Lagoon here.
The northern lights and an erupting volcano in Iceland
Ice Beach & Glacier Lagoon at Jökulsárlón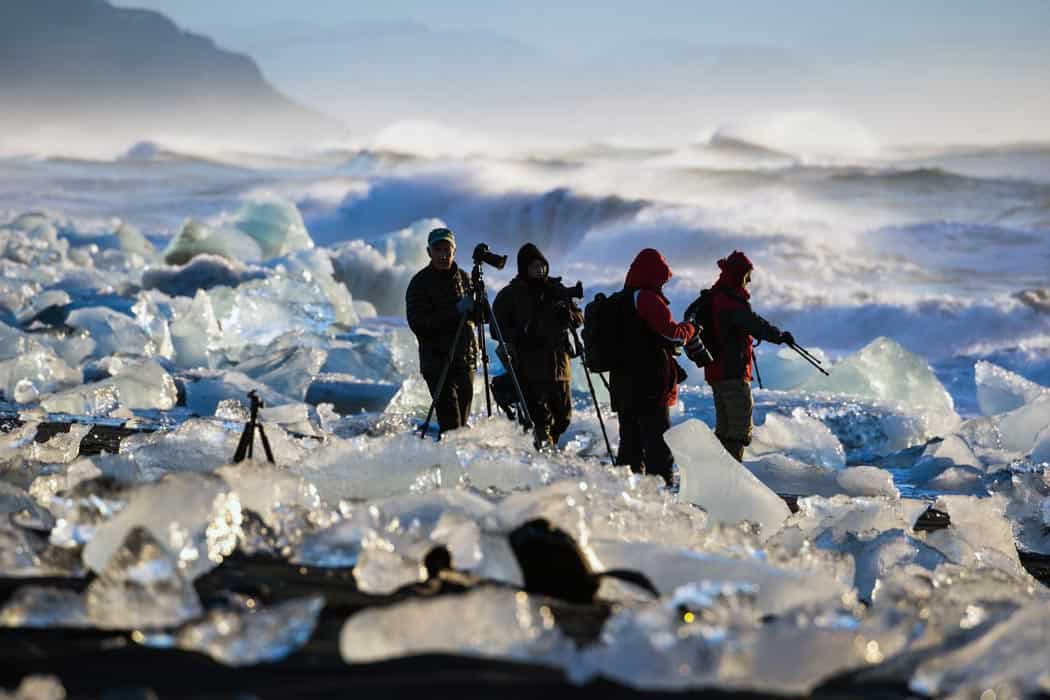 Fjaðrárgljúfur, Iceland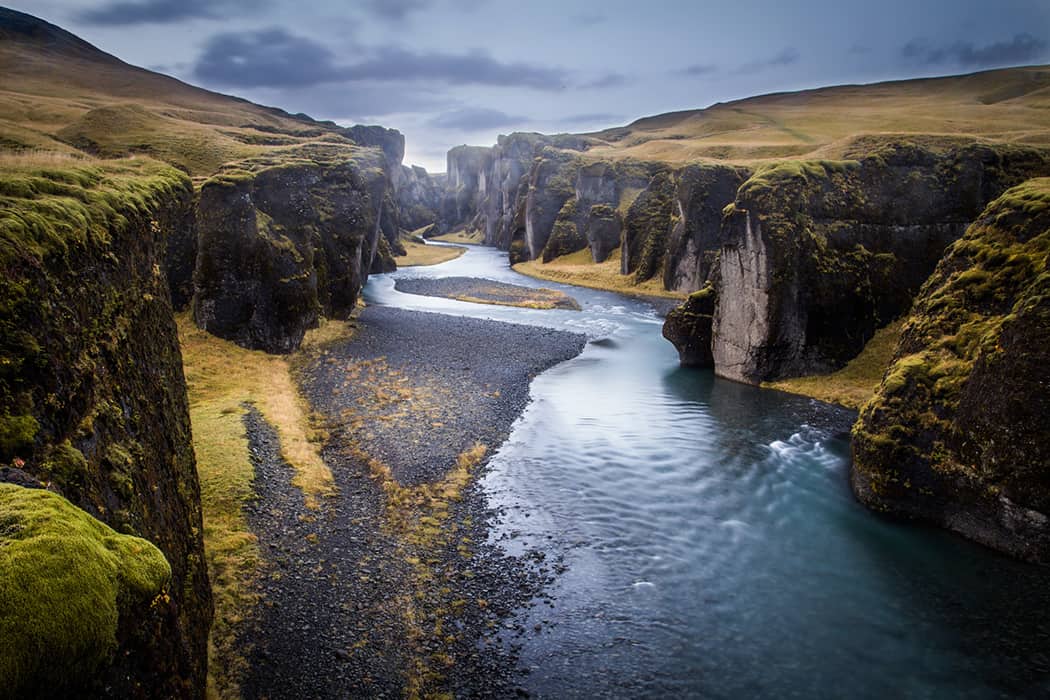 Bruarfoss Waterfall Iceland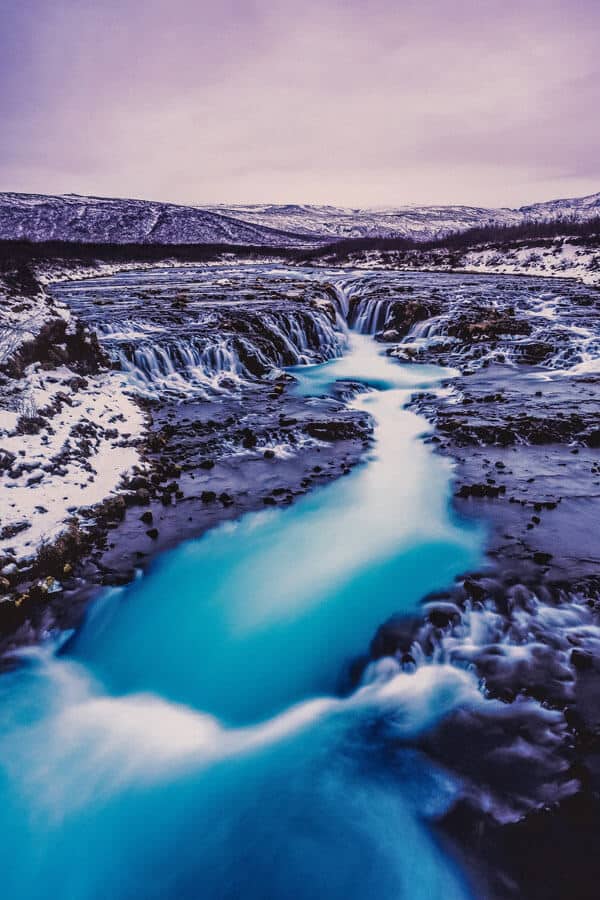 This gem is one of my favorite discoveries from Pinterest to date.
Check out our favorite waterfalls in Iceland below!
Icelandic Horses…awww!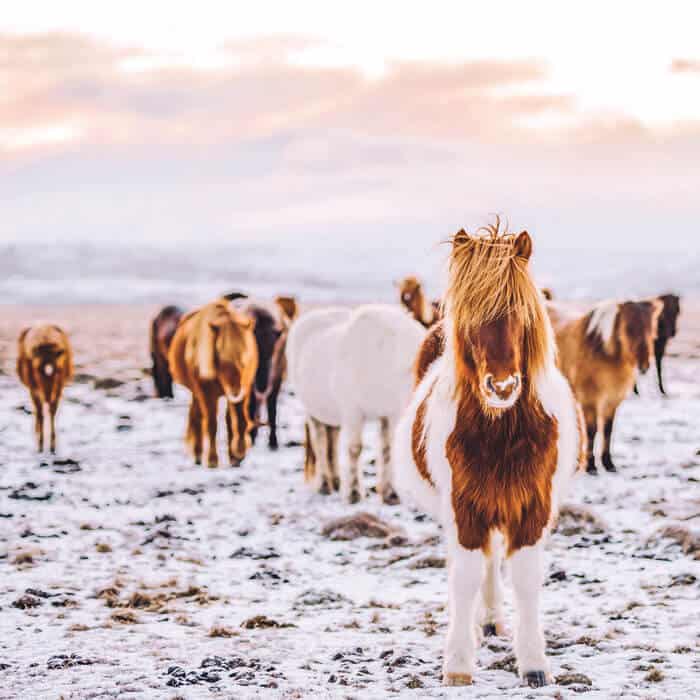 Kirkjufell, Snæfellsnes, Iceland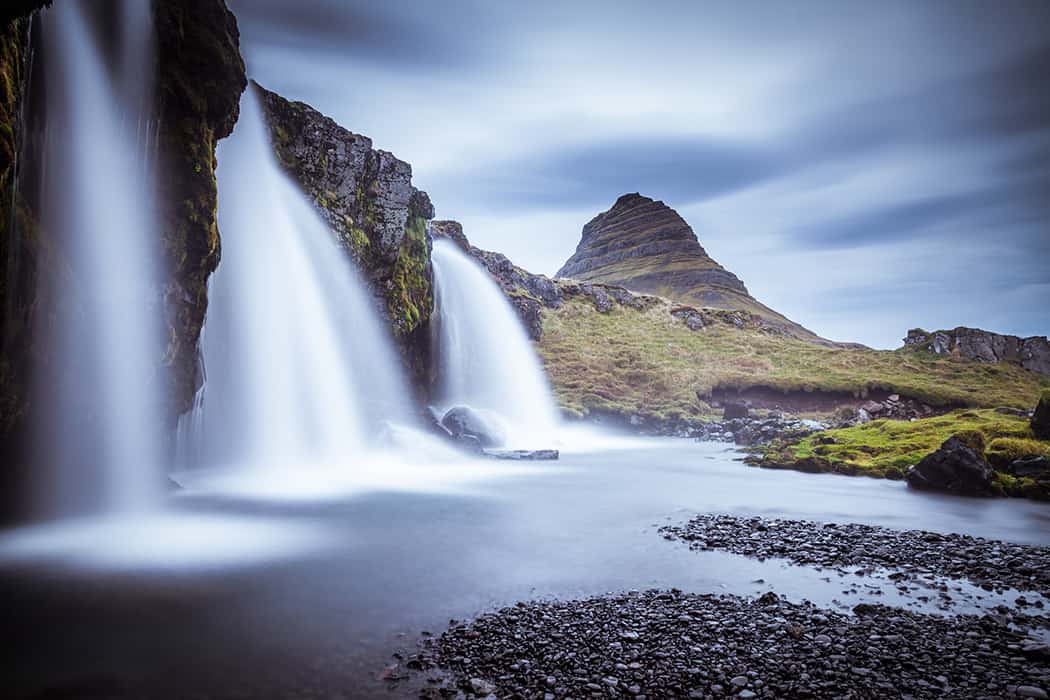 Viti crater lake, North-East Iceland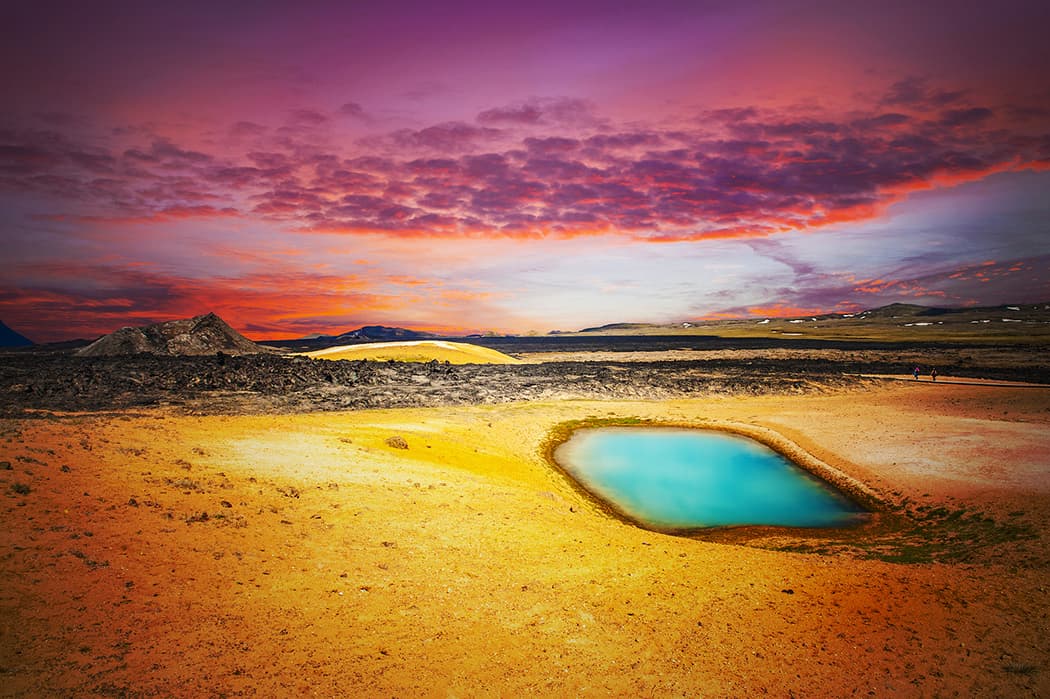 Ice Caves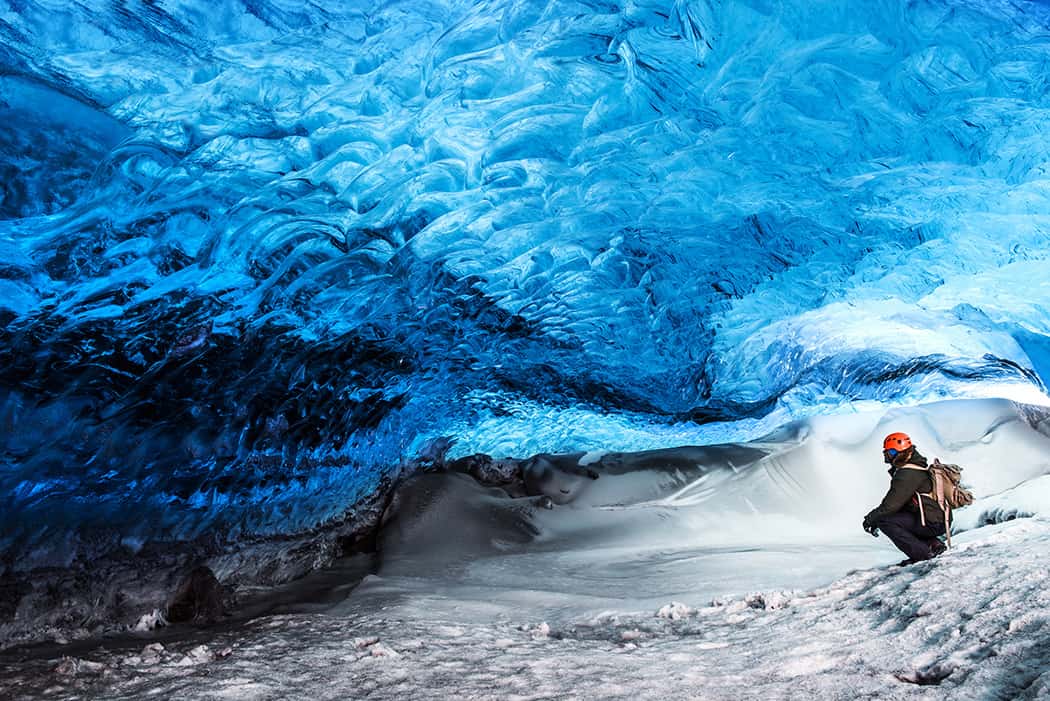 Northern Lights in Iceland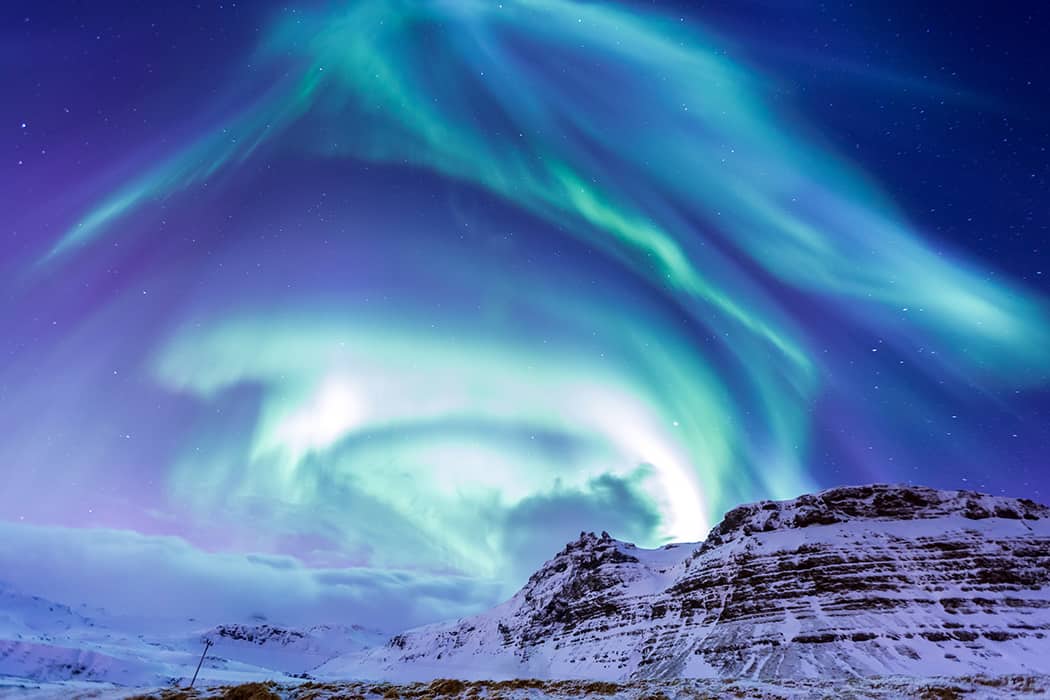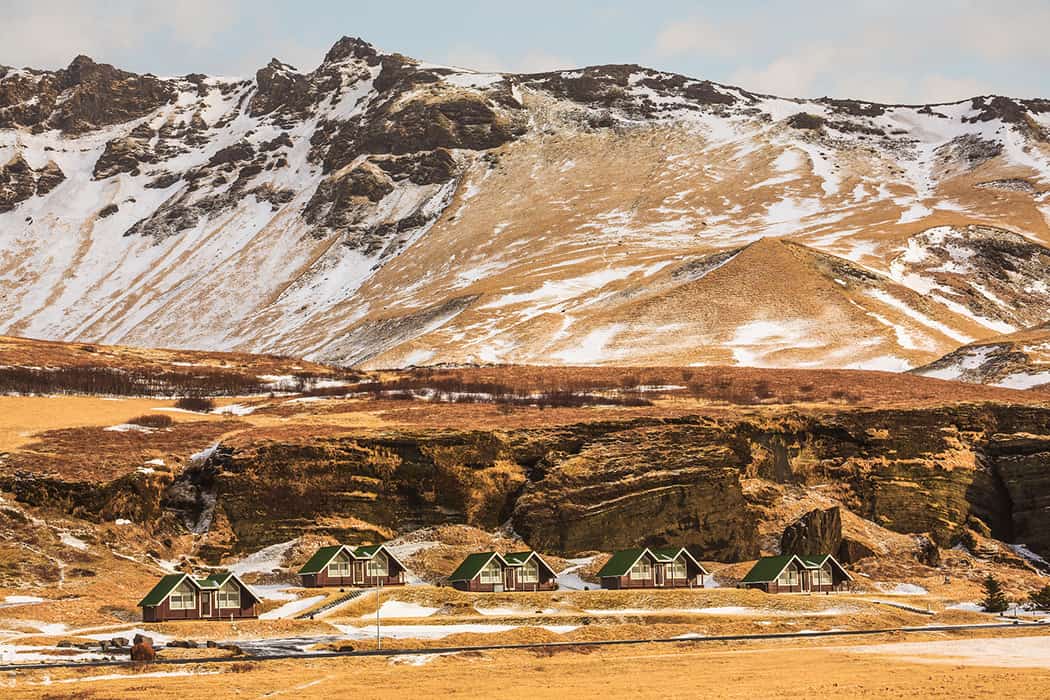 Church on a hill in Vik Iceland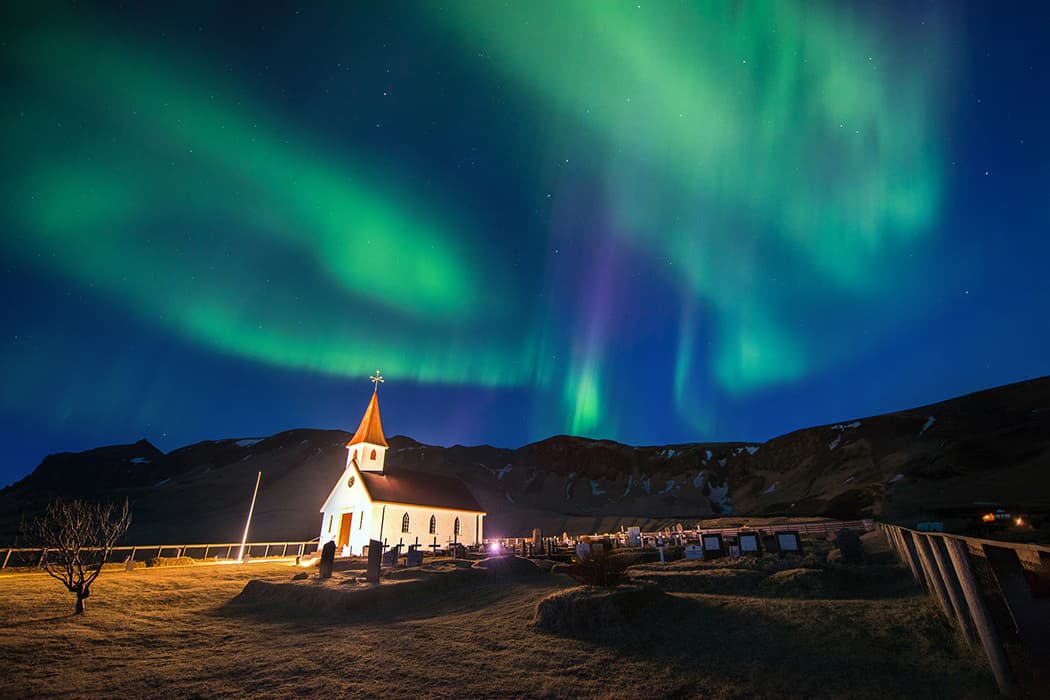 Incredible Glacier –

make sure to book a tour to go hiking on a glacier if you visit in the winter!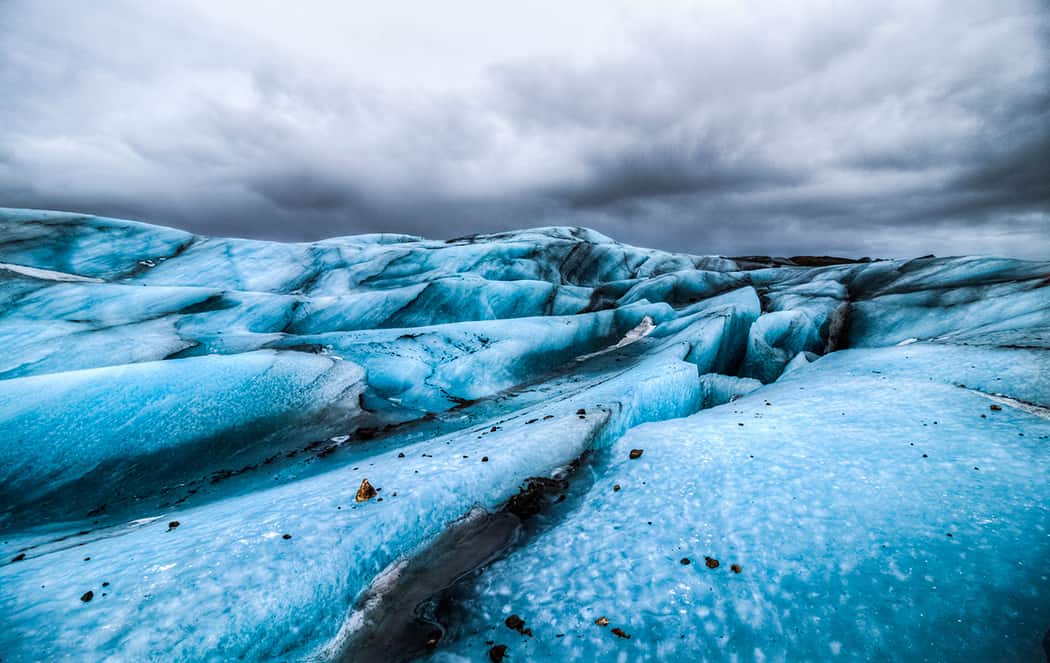 Northern Lights in South Iceland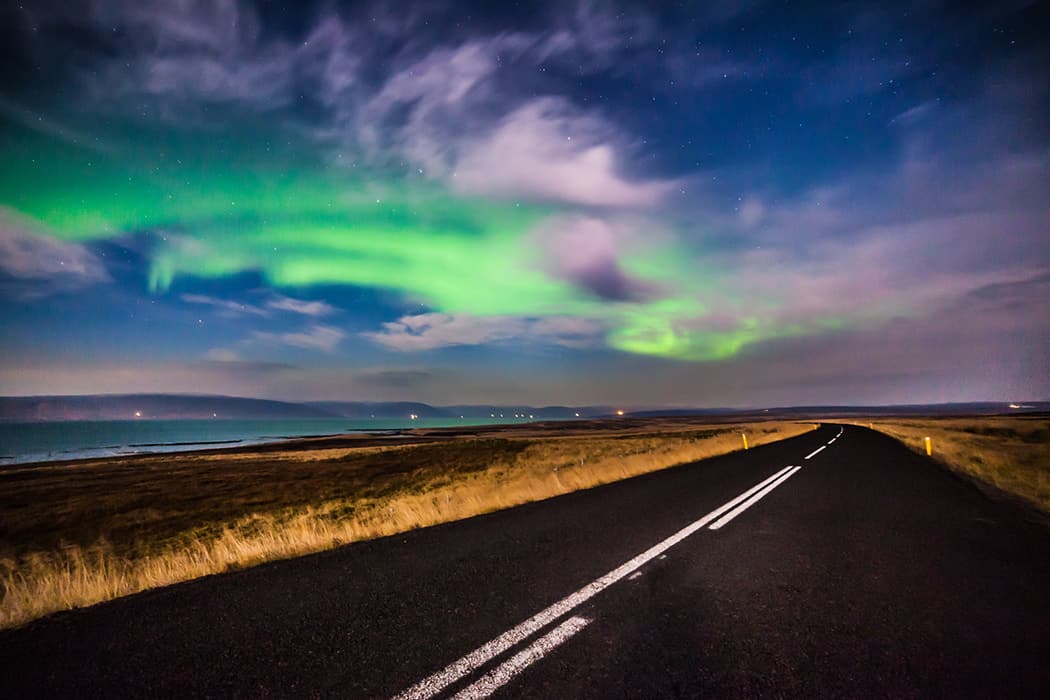 Explore our most popular articles on Iceland!