What to see in Vik Iceland
After taking a redeye flight to Iceland from Orlando we arrived about 5 am.
We rented a car at the airport and headed straight for Vik (3 hour drive from Reykjavik). On our first day from Reykjavik to Vik, we saw Seljalandsfoss and Skógafoss waterfalls (and many more in the days to come). The views were truly unlike anything I had ever seen before. I don't know what I expected Iceland to be like, but this was so much better.
We arrived in the small village of Vík around sunrise.
Vik is Iceland's southernmost village and faces the open Atlantic Ocean, framed by a long beach of black volcanic sand.
How many people live in Vik Iceland?
Less than 300 people live in Vik, but it is the biggest settlement for 70km (43 mi).
As we drove into the village we were greeted by a glowing a church sitting on a hill. It felt like something out of a fairy tale.
Next we moved on to the black sand beach which had been at the top of our list. The American journal Islands Magazine counted the black sand beach of Vik, Iceland as one of the ten most beautiful non-tropical beaches on Earth. It was easy to see why!
In one short day I experienced so many sights and places for the first time. My husband and I kept saying that we couldn't believe we were actually there. Lava fields covered in moss, waterfalls running off the mountains, rivers flowing through lava rock, Icelandic homes sitting at the mountains edge, and black sand beaches! A trip to Vik, Iceland is hard to beat.
What to Pack? Before traveling to Iceland, make sure to read my Iceland Packing List guide so you so that you are prepared for the unique elements this nation has to offer.
Vik Iceland Map
Iceland Tip – Rent a car and drive from Reykjavik to Vik
Reykjavik to Vik day trip
You won't be disappointed in the incredible views and waterfalls you see along the way. This really can make this a perfect day trip from Reykjavik. This is what we did and it worked great.
Distance from Reykjavik to Vik
The distance from Reykjavik to Vik is 87km (116 miles). It will take you 2.5 hours driving.
If you are looking to save money on a rental car in Iceland you should check out this post. Using these tips we were able to rent a car in Iceland for 5 days for $140!
Things to do in Vik Iceland
Here are the best things to do in Vik Iceland.
Visit Vík í Mýrdal Village in Iceland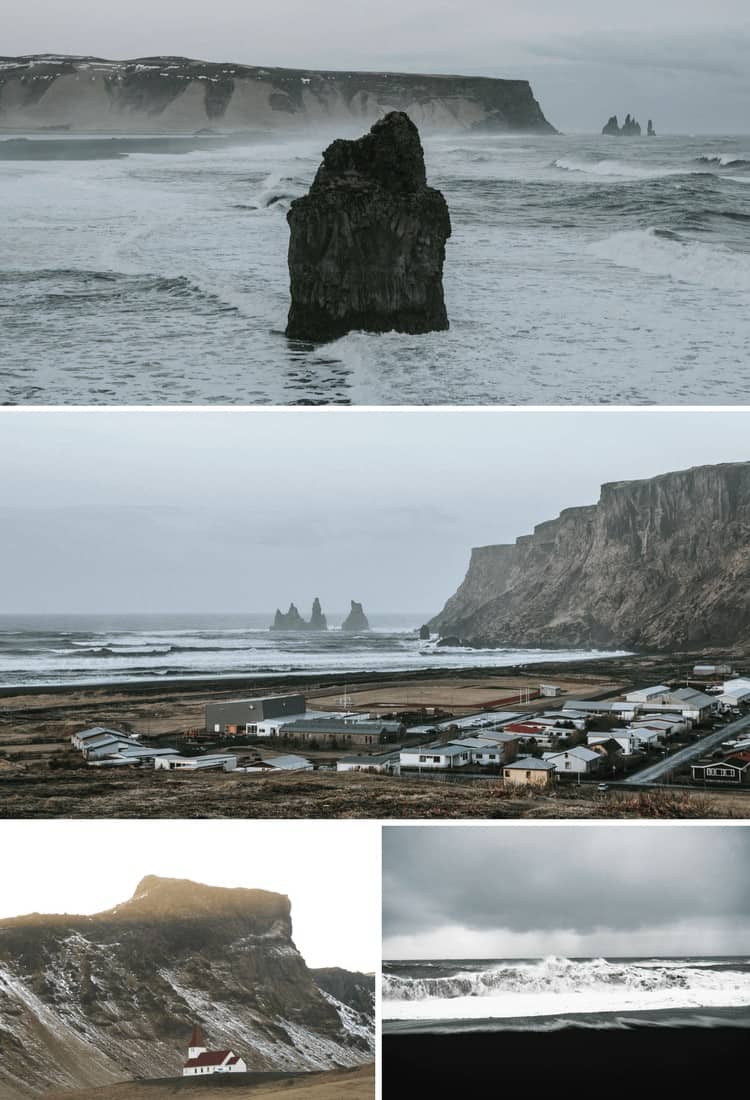 Visit the Famous Vik Church
Visit the Black Sand Beach
You have a view of the whole town from the church on a hill.
Another shot of the church in Vik Iceland.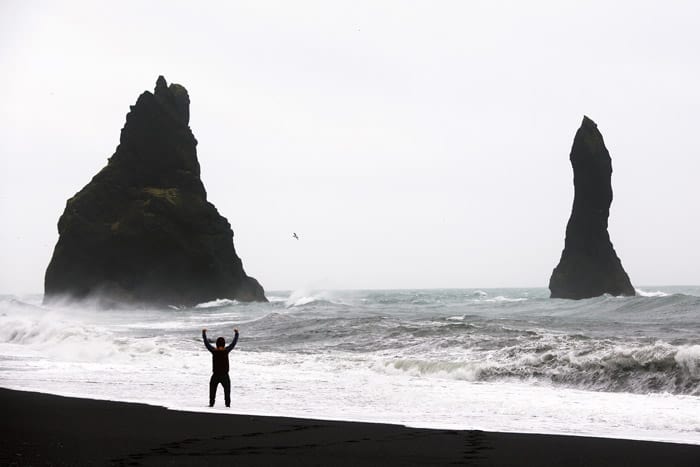 Visiting the black sand beach in Vik is definitely a must. The sand is crushed lava rock formed when it reaches the frigid ocean. A beautiful beach to visit, but not where I chose to sun tan. Half way down the beach is a large vaulted cavern called Hálsanefeshellir (obviously incredibly difficult to pronounce).
Let's just say the water is not for swimming ;)
Vik Iceland in the Winter
Vik i Mydral church on a hill in Vik Iceland.
This little church was one of my favorite spots to visit in Vik. Not only is the church incredibly charming itself, but it also offers views of the entire town.
The Northern Lights in Vik
Vik Black Sand Beach in Iceland

See the Vik Puffins!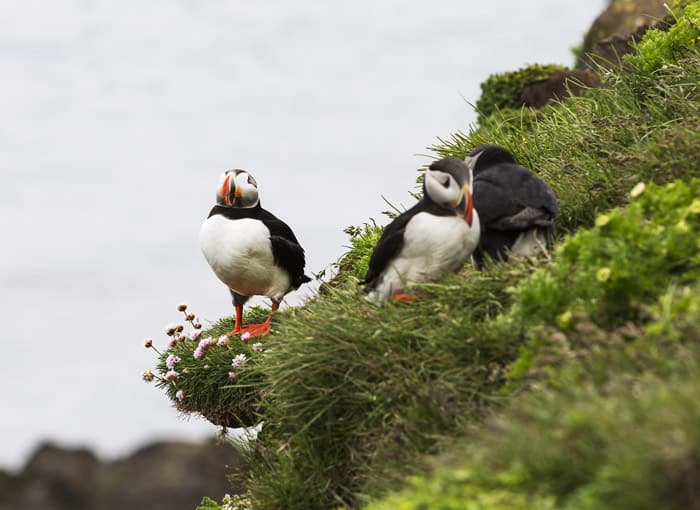 Because we always save the best for last.
What to Pack for Iceland
Please note – This post contains affiliate links and we will make a small commission if you guys purchase through our links. I want to thank you all for the support! It helps keep our little site up and running.
If you enjoyed this post don't forget to check out our most popular articles on Iceland.