The Best Doors Off Helicopter Tour on Oahu
Hawaii is so beautiful that you will see airplane passengers fighting for a chance to look out of the window as you come in to land. Passengers quickly realize that there is something amazing about seeing Oahu from high in the air.
Want the experience of seeing Hawaii from the air amplified even more? The Doors Off Helicopter tour Oahu offers is truly insane! You literally cannot find a more exhilarating and beautiful tour rolled into one!
You've never truly seen Hawaii until you have a chance to explore it from above.
The physical geography is absolutely amazing. Not only will you see turquoise blue water and beaches, but you'll see rainforests, mountains, and volcanoes and so much more!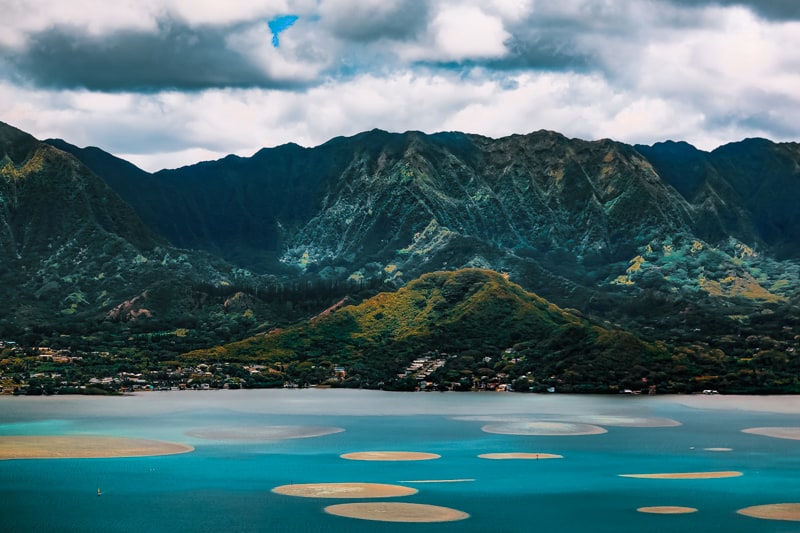 These helicopter tours SELL OUT
Not surprisingly Hawaii is more popular than ever as the world recovers from COVID. (I just finished my second trip to Hawaii post COVID – I was shocked at how quickly everything sold out!)
Hotels and tours are selling out quicker and quicker. I highly recommend booking your Doors Off Helicopter tour immediately to secure your spot because seats will sell out.
The great news is that if you book now you reserve the right to cancel your reservation for a full refund up to 24 hours before your start time.
Check current availability by using the calendar below.
Tour Duration
So many helicopter tours are only way too short. I love the Las Vegas Strip helicopter tour, but the entire thing is done in about 10 minutes. A helicopter ride is a rush in itself, so you want it to be long enough that you can actually get used to it.
This Helicopter Tour is an hour long!
This will give you plenty of time to get use to the thrill of being in a helicopter as well as enjoy the gorgeous sites below.
Sights You Get to See
Aside from the obvious oceans and beaches, you will be flown over specific vantage points above key sites like USS Arizona Memorial at Pearl Harbor, Diamond Head Volcanic Crater, the reefs and sea creatures of Hanauma Bay as well as the world famous Lanikai Beach and offshore "mokes."
Once again, Hawaii is gorgeous on the ground, but from above it's extra special.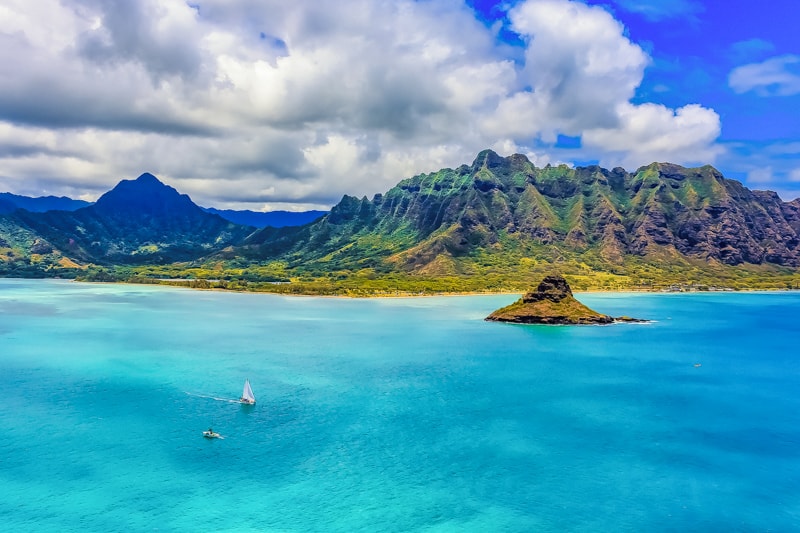 Where Tour Leaves From
The tour leaves from 155 Kapalulu Pl, Honolulu, HI 96819. Basically, this is at the same location as the main Honolulu Airport, you just have to drive around to the helicopter launch sites.
Basically, this is at the same location as the main Honolulu Airport, you just have to drive around to the helicopter launch sites.
Thankfully you don't have to park in airport parking garages and walk miles to get there as there is nearby parking.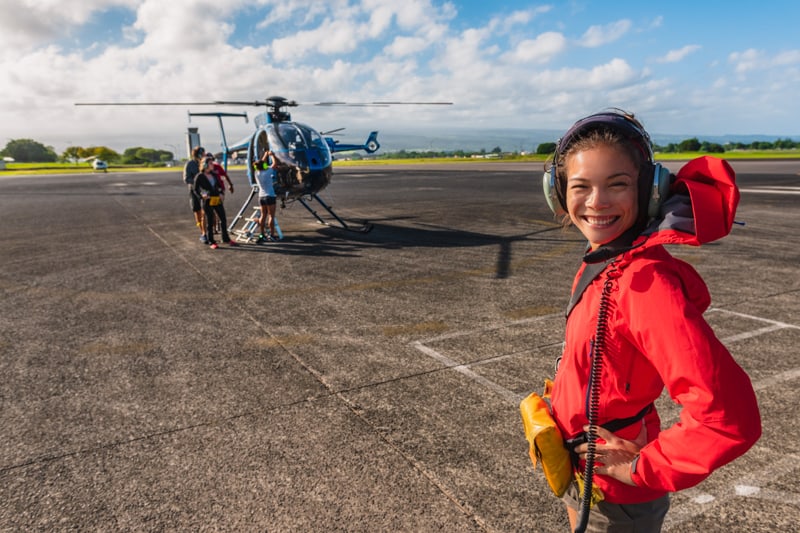 Cost of the Open Door Helicopter Tour
The price varies by the size of your group, whether you want to have a private helicopter, and how far in advance you book. Generally, you should plan on spending about $300 to $500 per person.
While it is expensive, this is part of the reason why people save up to go to Hawaii, and then get home and save up again to go back!
This tour is worth the price.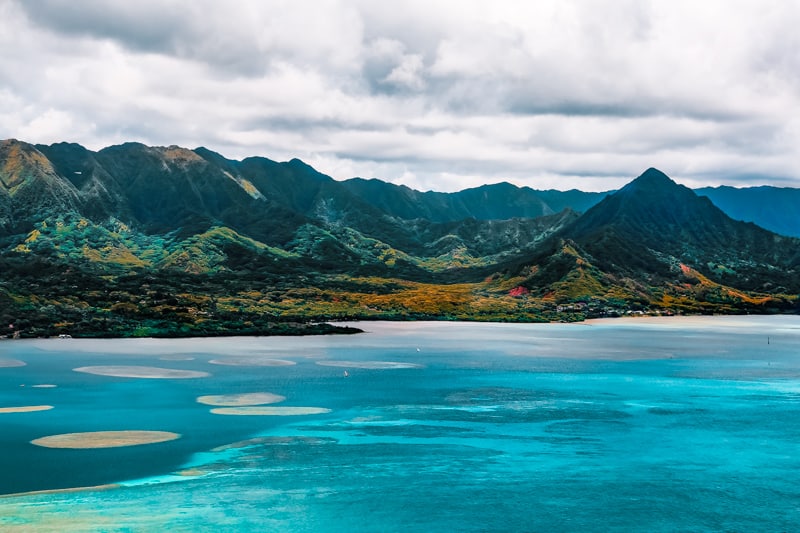 Are You Brave Enough to Choose Doors Off?
If you panic at the thought of flying up in open air you don't have to go with doors off. There is an option to book a tour with closed doors. That being said, I think you should book with the open doors to get the true open door helicopter tour Oahu alone offers!
Are you brave enough to experience the doors off helicopter Oahu offers? If you've been, what was the experience like for you?
Remember to book your Doors Off Helicopter tour immediately to reserve a spot as well as the right to cancel if your plans change.