Diamond Head Hike (COMPLETELY DIFFERENT 2022 – RESERVATIONS NOW REQUIRED)
The Diamond Head Trail is the most popular of all the Hawaii hikes. I usually try to stay away from crowds of tourists, but the payoff of this trail makes it worth the hassle.
The Diamond Head Trail goes up the side of a volcanic crater and ultimately bestows jaw-dropping 360 degree views. Depending on which direction you look, you can see the blues of the ocean, Waikiki, or other gorgeous Hawaiian mountains.
Not only is the experience amazing, but it is located right next to Waikiki, which is where most of the Oahu tourists stay. Many visitors walk to the Diamond Head trailhead directly from their hotels. The hike is a good workout, but short enough to not knock you out of commission afterwards (unlike my favorite Koko Crater Trail).
For those of you trying to get your bearings for a first trip to Oahu, start by reading the can't miss places in Oahu.
Most Popular Diamond Head Tours on Oahu
Day tour – Diamond Head Crater Hike and North Shore Experience – This popular tour includes Hotel pickup and drop-offend the Diamond Head admission fee. Free cancellation within 24 hrs. What to bring?
Hat
Credit card
Hiking shoes
Sunscreen
Water
MAY 2022 UPDATE – RESERVATIONS NOW REQUIRED
Due to its immense popularity and in an effort to prevent overcrowding, Hawaiian authorities have now decided to require reservations for anyone to hike Diamond Head. I'm not going to lie, it sucks having to make a reservation ahead of time, but if you do get a reservation you can enjoy the trail with way less people than before.
Supposedly the authorities set the goal of cutting the daily number of visitors in half. Not only do they limit the total number of visitors, but they are trying to better spread them out throughout the day.
Diamond Head Reservations
It now costs $5 to get in and hike Diamond Head, and another $10 if you want to drive through the tunnel and into the crater to park. Historically it was almost impossible to get a spot in this lot, but with the new capacity limits it is likely a lot easier.
You can make your reservations here.
The key things to know about the reservation process are:
Reservations can be made up to 14 days ahead of time
THEY WILL SELL OUT
You will have to choose and show up at an assigned time.
No pets allowed
The park is only open between 6 am and 4 pm
$5 per person, and $10 to park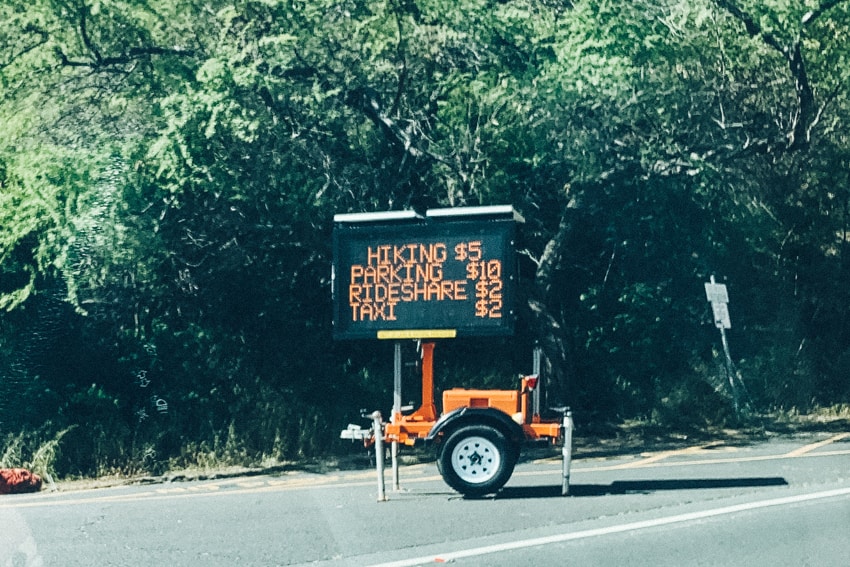 Waikiki to Diamond Head
Diamond Head is one of the best hikes near Waikiki. It immediately borders Waikiki.
Can you walk to Diamond Head from Waikiki?
Yes, you could walk to Diamond Head from Waikiki. In fact, many visitors walk to the Diamond Head trailhead directly from their hotels. The walk will take about 45 minutes.
What to Expect at Diamond Head
Here is everything else you need to know if you plan on hiking Diamond Head.
Diamond Head Crater Hike Details
Distance: 1.6 miles out-and-back
Duration: Just under 1 hour
Elevation gain: Over 500 ft. (More if you hike to the parking lot from Waikiki)
Diamond Head hours: 6 am to 4 pm
What to bring/wear hiking:
Hiking Boots – Make sure you have a good pair of hiking boots. These are the hiking boots I highly recommend. They are cute, comfortable and waterproof. The only downside is they sellout quick. I recommend trying Nordstrom and DSW to get the best chance to find your size in stock. You could get away with tennis shoes but they will be destroyed from the mud.
Skims Outdoor Collection – I am pretty much obsessed with all things skims and their hiking collection is no exception. I love wearing the outdoor t-shirt with the matching leggings or bike shorts and sports bra. Trust me, it's a vibe.
Hat – I may be biased but IMO Urban Outfitters has the best hats! Check out their new in stock here.
Diamond Head Parking
Historically, parking was a nightmare. But, with the new reservation system it is supposed to be available for anyone who is willing to pay.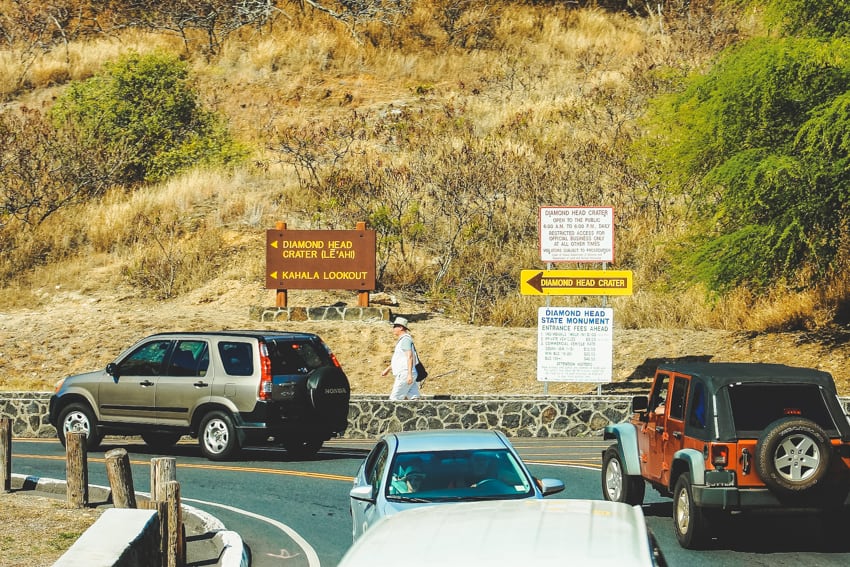 Diamond Head Hike Length
The diamond head hike length is only about 1.6 miles out and back. This can vary a little bit depending on which side you start from. Also, given the parking difficulties most people will simply walk over from their Waikiki hotel, which can add another mile or so.
Diamond Head Hike Difficulty
Generally the Diamond Head Hike difficulty is rated as easy. While I agree that it isn't especially strenuous, it isn't a leisurely stroll. It is less than a mile up, but you definitely need to go up.
Be prepared, at times the trail takes you through tunnels and up stairs. It is nice that it is pounded gravel or paved the entire way.
The path gains 560 feet from the crater floor.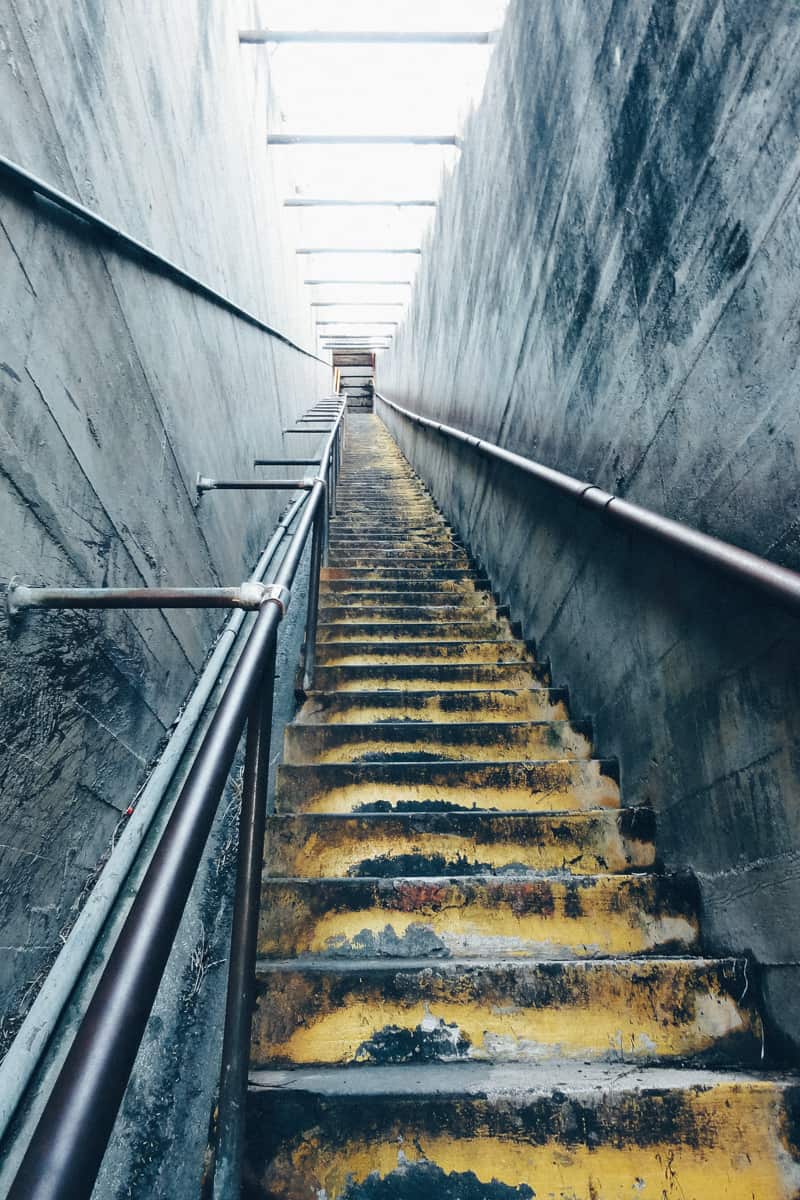 Diamond Head Hike Time
Not counting the time you stop to take pictures, the Diamond Head hike time is usually just under an hour. Even if you can go at a faster pace, the crowds of people will generally slow you down.
The park is only open from 6 am to 4 pm, which kind of sucks that you can't access it after sunset. They definitely lock it up.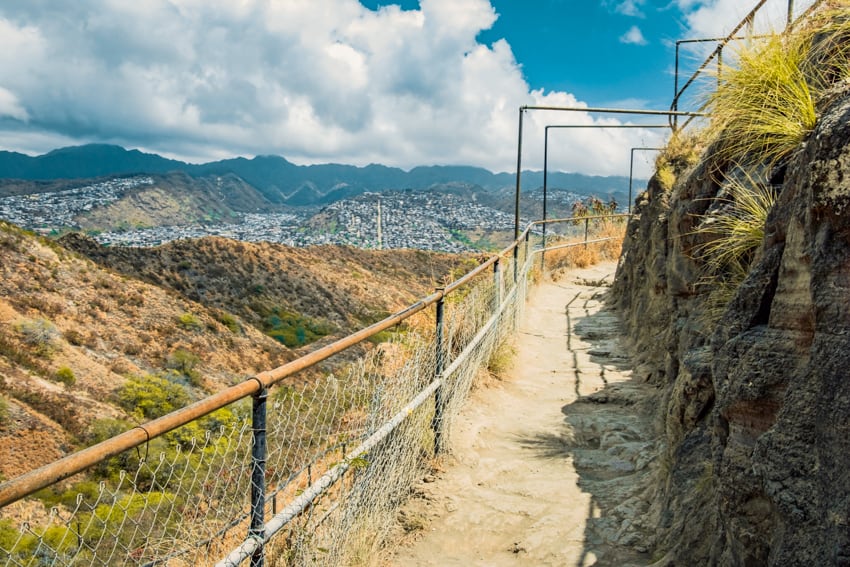 Diamond Head Trailhead
The main Diamond Head trailhead is on the east side of the crater, which is the non-Waikiki side. They are just finishing up constructing a pedestrian tunnel directly from the Waikiki side.
This new tunnel will allow you to get directly to the trailhead without having to walk all the way around.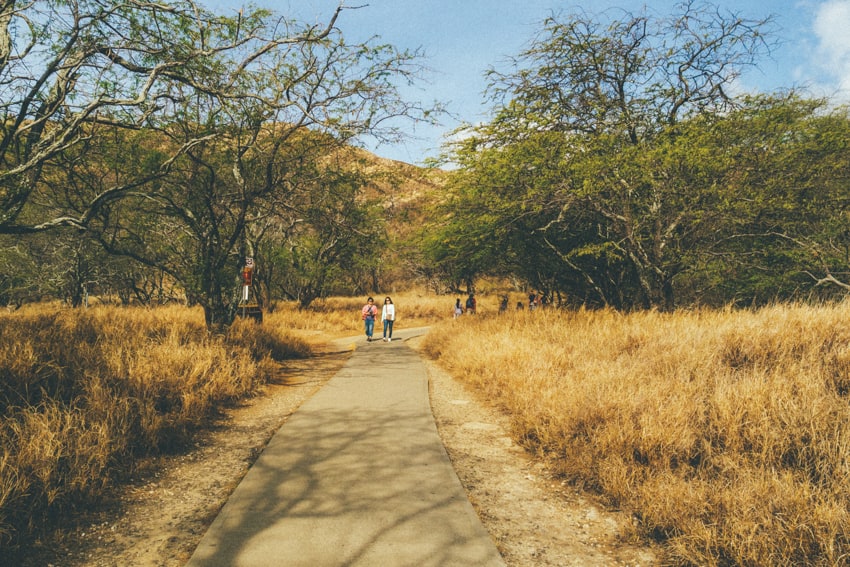 The Views from the Top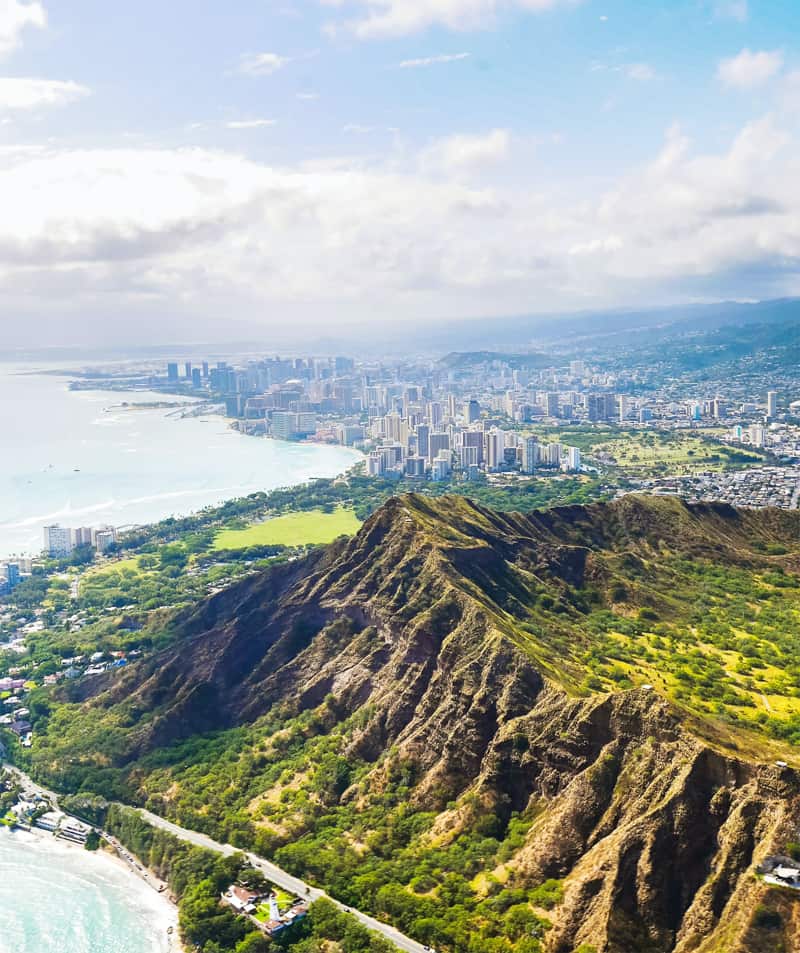 Do I recommend this hike?
Even with the new restrictions, I still recommend including this hike. It now requires more advanced planning, but given that you are now much more likely to have additional space at the summit, the payoff should be even more sweet.
Other Hikes Near Waikiki
Mānoa Falls Trail
Ka'au Crater Trail
Wiliwilinui Hiking Trail
Aihualama Trail
What do you think? Is this hike worth the reservations and cost now required?
Planning a trip to Oahu? Read more of our Oahu blog posts below!
My husband and I have been to Oahu many times and have written up more blog posts to help you plan your trip. These are my most popular blog posts and Hawaii travel guides to help you plan your trip.
Best Things to do in Oahu
Oahu Beaches
Best Cliff Jumping in Oahu
Best Snorkeling in Oahu
More Hawaii Blog posts: