The most underrated of all jasper attractions has to be Mt Edith Cavell. You may think that there are a ton of mountains in the Banff and Jasper areas, but this one is totally unique and one of the best things to do in Jasper.
One of the best things to do in Jasper – Mount Edith Cavell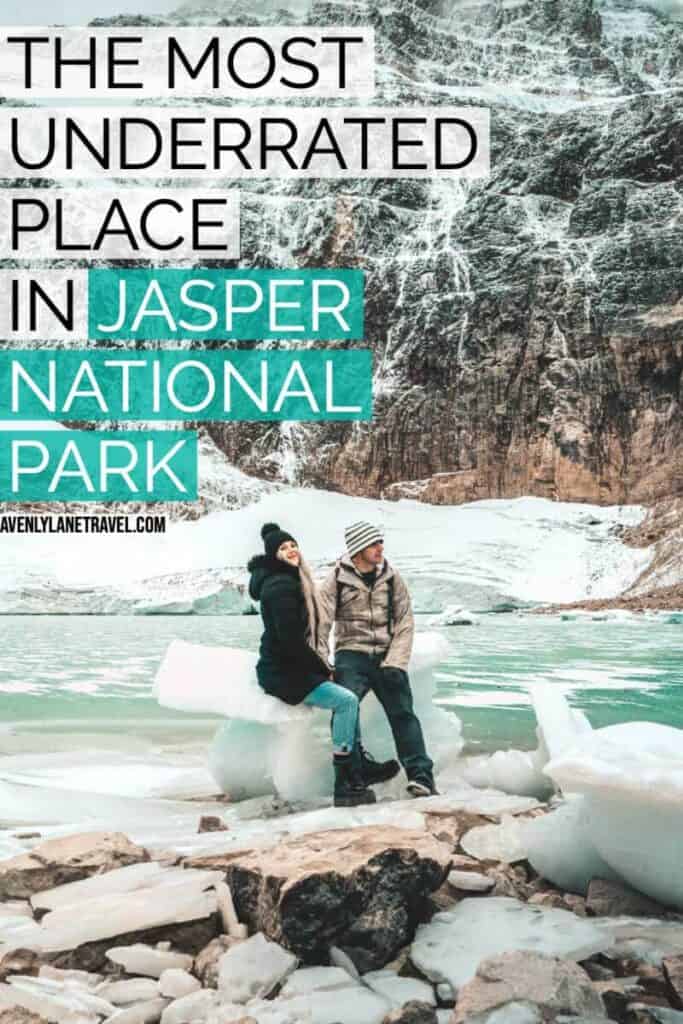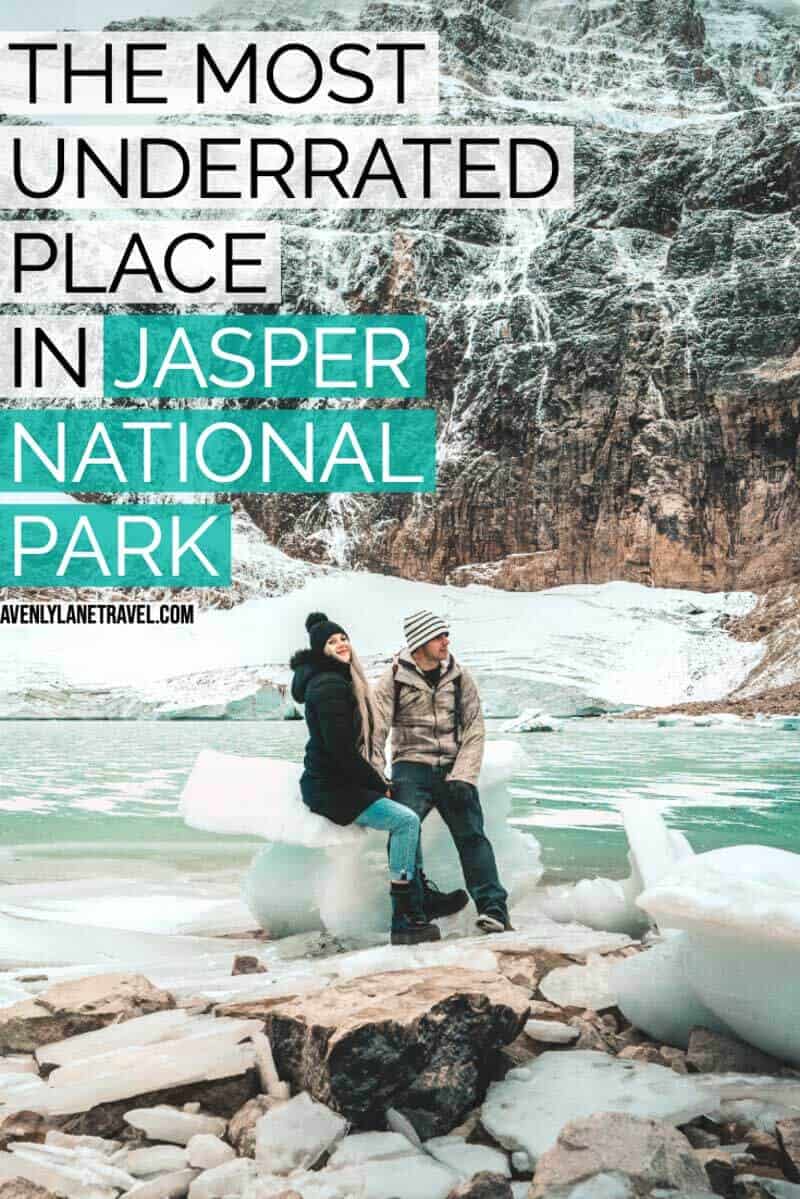 What makes so different is that it combines all the elements that make this area one of the most gorgeous on earth: rugged mountains, mammoth glaciers, gorgeous blue green lakes, and an epic hike all in one.
Mount Edith Cavell Hike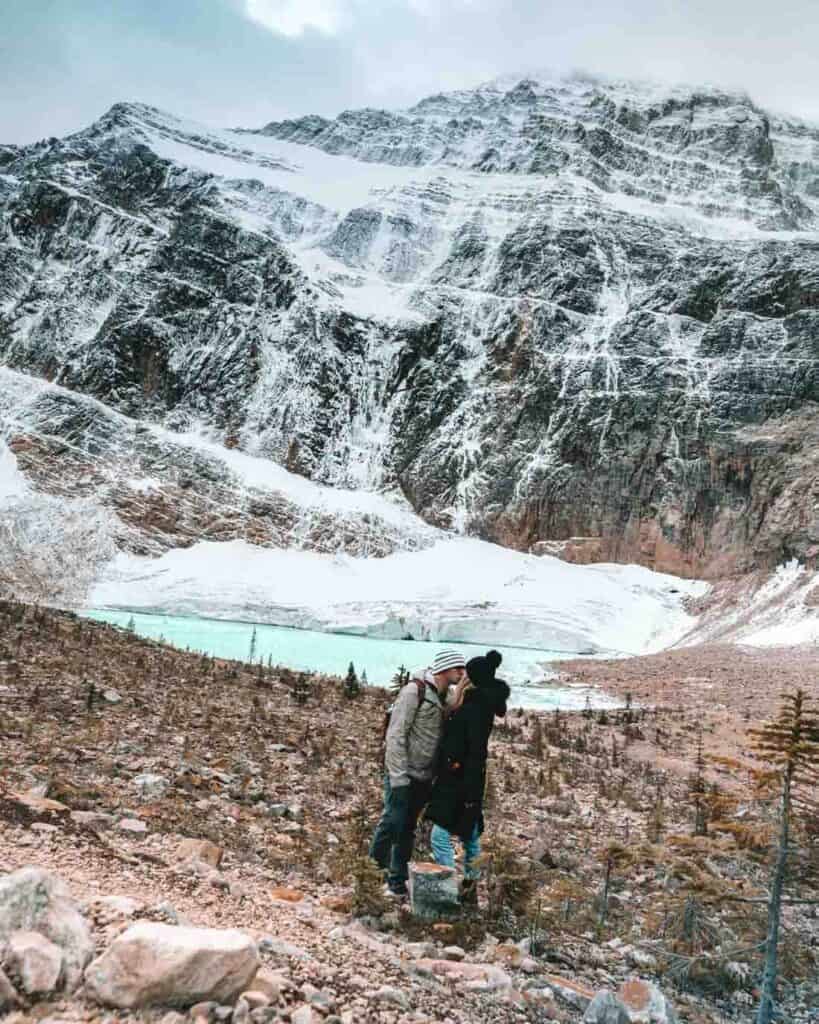 The Mount Edith Cavell hike is perfect for those that are looking for a good hike, but aren't super outdoorsy. It is an easy 1 mile (1.6km) hike to get to the most famous spot. This spot is where you can see Angel Glacier coming down the side of Mt Edith Cavell.
Melting water from Angel Glacier pools to form Cavell Pond, providing the gorgeous turquoise blue water. If you want to keep going on to Cavell Meadows you can follow the path for another 3 miles (4.8 km). Most people just follow the Path of the Glacier Trail take in the glacier, the pond, and mountain before turning back.
See Angel Glacier coming down Mount Edith Cavell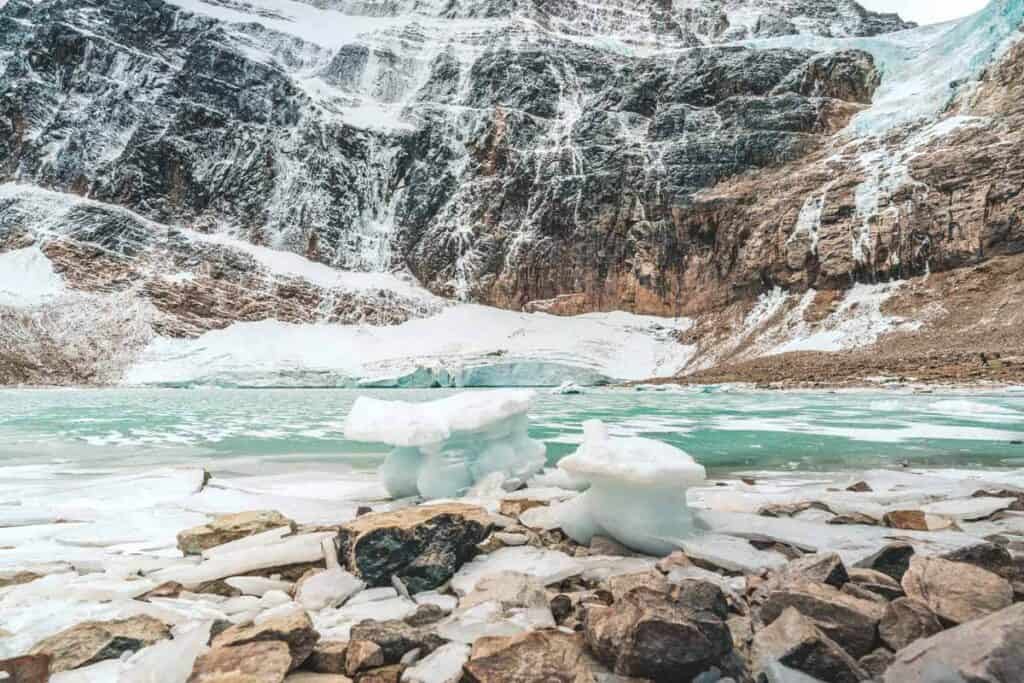 Angel glacier coming down the side side of Mount Edith Cavell is an awesome site. Not only does this glacier form mini waterfalls of melting water forming a pond, but at certain times you can hear the cracking of the entire glacier.
The first time we heard this cracking we were afraid the entire glacier was going to come down the mountain. Thankfully it didn't.
When last there in early October cooler temperatures began to freeze the pond. Mini icebergs climbed partially out of the pond making the look even more striking. There are a few great places to see glaciers around Jasper, but Mount Edith Cavell is one of the least crowded that lets you get closest!
Who was Edith Cavell?
As an interesting aside, the mountain is named after an English WWI nurse that helped soldiers escape German occupied Belgium. She was ultimately caught and executed for her crimes; the mountain being named after such a noble figure only makes me like it more.
Where is Edith Cavell Mountain?
Edith Cavell mountain is located near Jasper, Alberta Canada. It is only 17 miles (28 km) south of the town of Jasper. The drive takes about 45 minutes, but warning the road to access is only open approximately April through October. Make sure to check to see if conditions allow you to access.
To be able to see all the things that make Jasper amazing at once, I highly recommend visiting Mt Edith Cavell.
Read Next: 10 Places You Can't Miss in Alberta, Canada