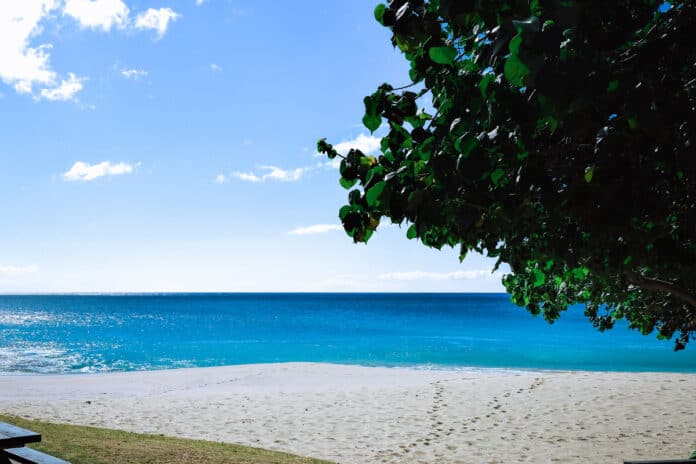 This west side beach is shockingly less crowded than a lot of the other top Oahu beaches. Not only is this beach pretty great by itself, it is also directly next to the alluring Mermaid Caves.
Another huge perk is that it is free to access and there is generally accessible parking.
While it is probably not close to your hotel, it can still be worth the trek as it's a beautiful beach that you can easily spend a full day on!
Nānākuli Beach Park Info:
Known for: proximity to the mermaid caves
Good for: less crowds
Not so good for: proximity to a lot of hotels
Facilities: restrooms and showers
Lifeguards: I didn't see any while there, but there was a lifeguard stand
Parking: free small lot – more locals
Cost: free
Hours: technically closed from 10 pm to 5 am
Where is Nānākuli Beach Park located?
Nānākuli Beach Park is located on the west side of the island of Oahu. This side of the island is the leeward, less windy and less lush side of the island.
The area doesn't have a lot of hotels and is more of a locals neighborhood.
How to get there?
If you are coming from Waikiki you should expect it to take one hour and 15 minutes to get here. If you are coming from the airport it will probably take you about 45 minutes.
There is basically one main road in and out so it isn't hard to find. The parking lot is directly off of the main road.
What can you expect at Nānākuli Beach Park
In general you can expect less crowds, especially during the week. On weekends you will find a lot of locals hanging out on the beach. It is a common spot for them to grill and have picnics.
The waves are generally calm, but like a lot of Hawaii it can change quickly, so be ready to not swim if the conditions aren't right.
Access to the Mermaid Caves
If you want to do more than just hang out on the sand and are willing to walk 5 minutes across lava rock you can see the famous Mermaid Caves (tide willing). Read more about finding them here.
Facilities
There are restrooms, showers and picnic tables. There are a few other restaurants and shops in the area, but don't think of this as a crowded tourist area.
There was a lifeguard tower, but while there both times I did not actually see a lifeguard.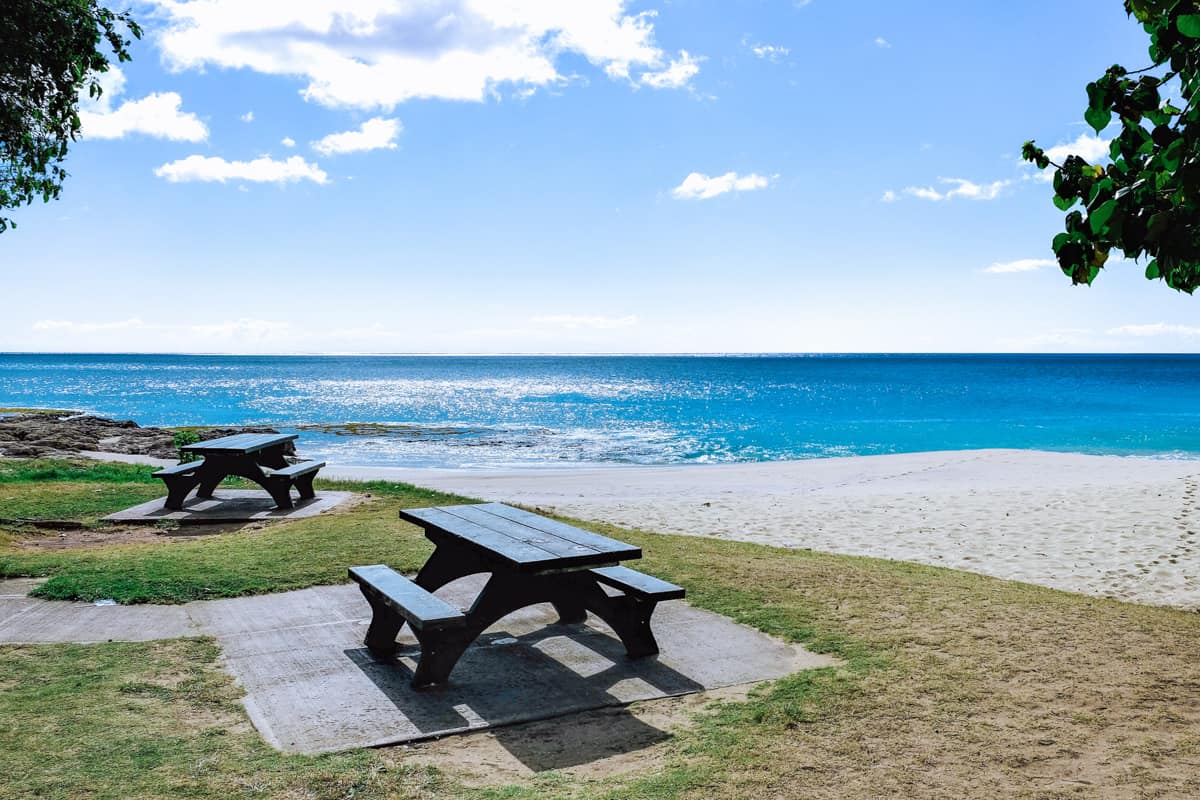 Tours in Area
There are a few snorkel tours in the area that are great for a stop. I highly recommend the snorkeling at Electric Beach or the guided tour to the Mermaid Caves.
Conclusion
If you are willing to drive over an hour from Waikiki or are staying in the area then Nānākuli Beach Park could be a great choice!