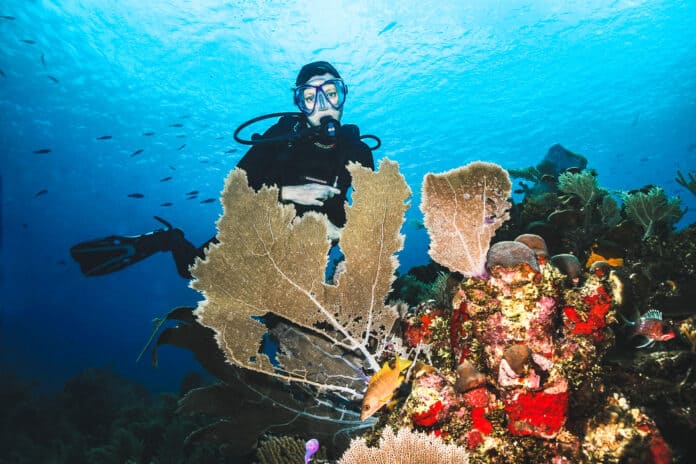 Best Things to do in Roatan
Roatan is an awesome Caribbean island that is great for a vacation stop that is most famous as snorkel and dive spot.
Whether you only spend one day on the island as part of a cruise excursion or you fly in for an extended stay, there are a ton of different things to do on this island.
While the island is officially part of the country of Honduras, it is quite different from the mainland.
For starters, almost everyone on the island speaks English, US dollars are widely accepted, and it is generally quite safe when compared to the Honduras mainland.
Wondering if Roatan is safe for American tourists? Read our full blog post addressing this issue – Is Roatan Safe?
Things to know before visiting Roatan
Island Geography
The island of Roatan is only 35 miles off shore of the Honduras mainland. The island itself is about 40 miles long and 3 miles wide, so long and skinny.
The most famous thing about the island is that it sits directly off of the world's second biggest coral reef system, the Mesoamerican Reef.
The island is a mountainous jungle, so if you plan to drive don't expect to be zooming at a max of 40 mph. It takes about an hour and a half to drive from one end of the island all the way to the other. That being said, a Roatan Honduras map shows that almost all the development is on the west side of the island, with the east side only being home to a few local fishing villages.
While the island has a lot of coastline, there aren't a ton of sandy beaches. Of the beaches it does have though, a number are quite special.
Coxen Hole Roatan – The Main City – Named After a Famous Pirate
The main city on the island is named Coxen Hole. It gets its name from John Coxen, one of many famous pirates that used the island of Roatan as a hideout. There were literally thousands of pirates that spent time on Roatan.
The population of Coxen Hole is only about 5,000 people, so it is definitely quite small. Roatan's international airport is in Coxen Hole though, and it has direct flights from a number of cities in the US so you don't have to take a ferry over from the Honduras mainland (though you can).
Island Development
The island features no high-rises or mega resorts and few international chains. There are some super nice all-inclusive resorts, and a couple resorts that even have their own private mini islands, but for the most part it is a much more local vibe.
There are neighborhoods on the island that cater to locals, and others that cater to retirees and expats from around the globe.
15 Best Things to do in Roatan Honduras
To help you make the most of a trip to Roatan, I've highlighted some of the best things to do on the island!
1. Experience Roatan Diving
Roatan is world famous for their diving and snorkeling.
For those that are SCUBA certified you are probably already well aware of the Roatan diving opportunities. The second biggest coral reef on earth is just feet away from the.
The best way to access the reef is via a tour, but there are all sorts of locals who take their own boats out exploring.
Best Diving Excursions
I highly recommend booking this cruise excursion for certified divers. It includes 2 Scuba Dives with transport. Book in advance to save money.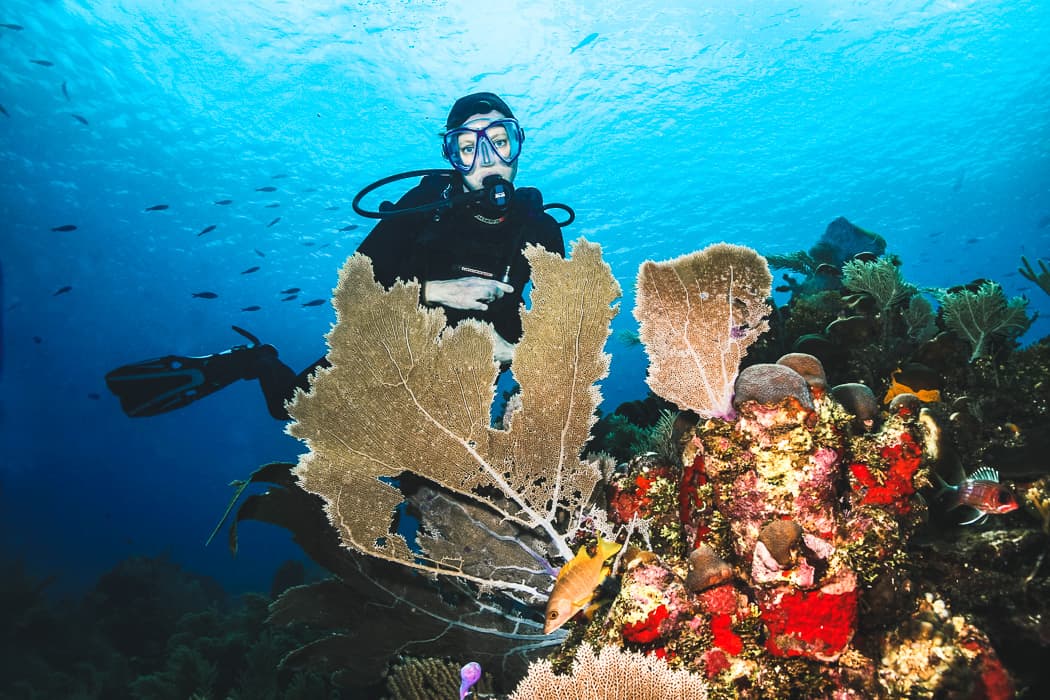 2. Roatan Snorkeling
Not SCUBA certified but still want to enjoy the reefs? The reefs are 100% accessible with only a snorkel.
While a boat tour to the best reef spots is recommended, there are a number of beaches that allow yout to swim directly out to the reefs to explore.
West Bay Beach and Half Moon Bay are two great beaches that are literally that close to the reef!
The best snorkeling spots in Roatan that require a boat to reach are the Blue Channel, the Shipwreck, and Turtle Crossing. In order to snorkel in these spots you will need to book a tour.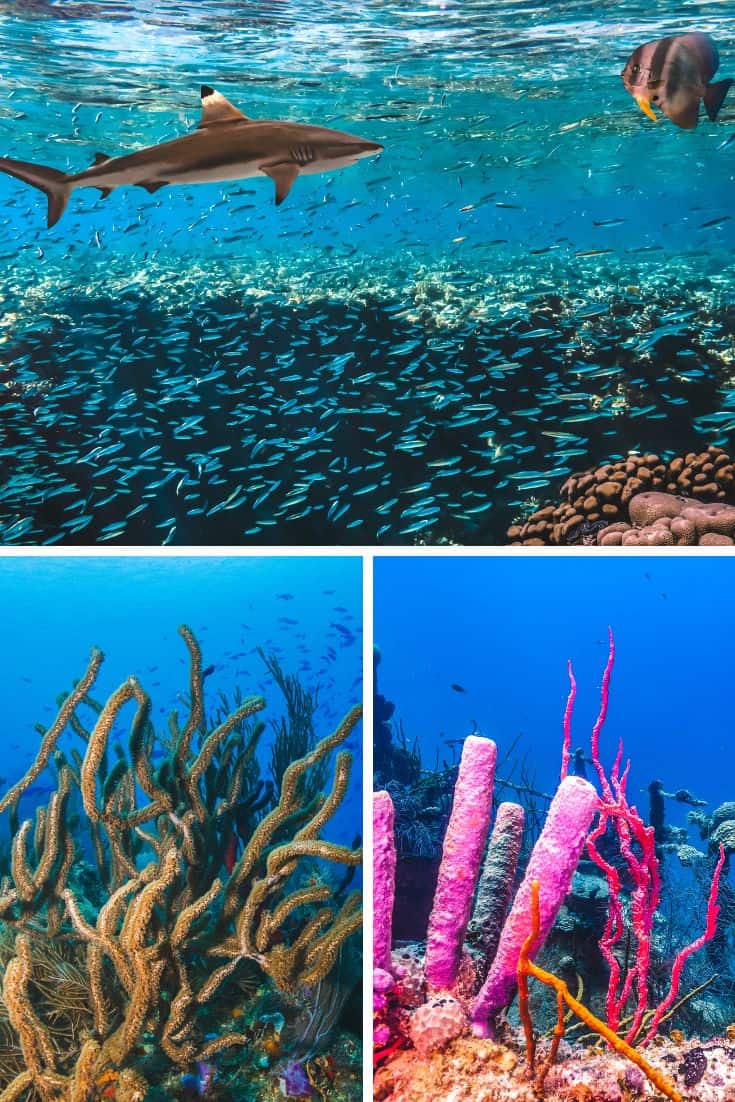 3. Visit the amazing Roatan Beaches
While Roatan doesn't have sandy shores all along its coasts, there are still a few great beaches. (Read our full blog post on the best beaches in Roatan here.) If you know where to look there is plenty of sand for you to lounge on.
The ever popular West Bay Beach has routinely been voted the best beach in Central America. It is in the heart of the West End tourist area.
Mahogany Bay Beach is another famous beach complex; it was built by Carnival Cruise lines as a day stop for their passengers. It's great, but it's only open to cruise passengers.
If you are looking for an out of the way beach with hardly anyone on it you should check out Camp Bay Beach on the north eastern shore of Roatan.
How to visit West Bay Beach for cruise passengers:
This Resort Beach Day Pass Excursion is available for cruise ship passengers arriving at the Port of Roatan Coxen Hole and Mahogany Bay.
The drive is about 20 minutes from Coxen Hole pier and 45 minutes from Mahogany Bay pier. Beach chairs, fresh water shower, and restrooms are included in this excursion!
West Bay Beach Excursions
Here are a few of the best excursions you can do at West Bay Beach.
Discover Private Scuba Diving in West Bay Beach – This is a great option for those who are not Scuba certified yet. You will have the help of a PADI-certified diving instructor. With this Discover Scuba Diving program, you can try scuba diving without having to commit to a full certification course.
Mayan Jungle Canopy Zipline – Go Ziplining through the mountain jungle canopy. Includes 13 Zips with 2 Suspension Bridges! Check out this page for more details.
4. Go on Adventure Tours
For those looking for a rush there are a number of operators of different adventure types of tours.
5. Zipline Over a Mountain Canopy
Want to rush down a mountain over the jungle canopy? There are a few popular ziplines on the island (listed below).
Roatan Zip lining: Zip 'n' Dip Canopy Tour
4. Explore the Island on ATVs
Want to explore some of the jungle trails? ATV tours provide this exact opportunity!
6. See Exotic Animals (Sloths, Monkeys, Iguanas, Parrots)
Iguanas, sloths, monkeys, and giant parrots are just a few of the exotic animals that call this island home.
There are a few different places that you can hang out with them. Check them out below.
Book your Roatan Shore Excursion: Monkeys, Sloths, and Snorkel Adventure
Book your tour: Monkey & Sloth Tour with Chocolate and Rum Tasting
I love the Gumbalimba Park because it includes a lot of different adventure options. You can play with the exotic animals, go on a thrilling zipline, and then lounge at a private beach all at the same park.
7. Go Parasailing
Looking to get a bird's eye view of the island? Parasailing adventures take off from a few of the most popular beaches.
Book your tour: Parasailing + West Bay Beach Break
8. Explore A Private Island
There are a couple different private islands that are just a short boat ride away from Roatan.
9. Take a boat to Little French Key
This mini island is home to a private resort. The resort can be booked for a day excursion or overnight. It includes all of the popular island attractions like snorkeling, water sports, a beautiful beach, and seeing the exotic wildlife.
10. Maya Key Roatan
Maya Key is another small private island just off the shore from Roatan.
You access via a quick 5 minute boat ride from the main island, but once you arrive you are in your own mini island paradise. Like Little French Key the island has a mini version of all the island attractions.
11. Explore The Other Small Towns And Fishing Villages
If you want to see a simpler life you can explore some of the local fishing villages on the island. There are tours available, or you can drive yourself.
12. Visit the French Harbor in Roatan
If you head east of the airport for about 15 minutes you will end up in a small town called French Harbor. It is called this because there were previously French people that settled here.
There are a couple of resorts in the area, but not beaches.
If you are looking for the only fast food chain that I saw on the entire island there is a Wendy's there. This is the midpoint of the island and most visitors don't go further east than here.
Side note – don't confuse the French Harbour Roatan with the French Key. The French Key is the private resort island.
13. Kayak through the Mangroves of French Harbor
I think mangrove forests are super cool. Explore the Roatan mangroves via kayak and also have the ability to snorkel at top spots. Book this excursion in the Roatan French Harbor!
Book your Shore Excursion: Kayak Harbor Adventure and Reef Snorkel
14. Punta Gorda Roatan
Punta Gorda Roatan (not Punta Gorda Florida the suburb of Ft Myers) is a local fishing village. The name translates to "fat point", but unless you are really in the mood to explore Roatan you probably won't end up there since it is on the far north eastern side of the island where there isn't a lot of tourist infrastructure. The settlement was originally populated by the formerly enslaved.
The local coast doesn't really have a beach, but it is close to the hidden gem of Camp Bay Beach.
15. Oakridge Roatan
Note, this is Oakridge Roatan as one word opposed to two This area gets called the "Venice of Roatan" because there are homes built up along the water and on canals. Many of the homes are painted in bright colors and sit on stilts. The area is small, but quaint.
It is also located on the much more sparsely developed south east side of Roatan.
If you are interested in exploring, there are tours that will help you discover the simpler island life.
Conclusion: Best Things to do in Roatan
Best activity in Roatan – You have to snorkel Roatan!
The reef immediately off shore is the number one attraction of the island! Aside from amazing sea-life at the reef, the island does feature a ton of other fun things that will fill your time whether you are there only on a quick cruise stopover or staying on the island for an extended period of time.