One of the best things about Oahu is that there are a ton of great hikes. They vary in difficulty from a walk in the park like Kapena Falls to a grueling workout like the Koko Crater Trail.
One of the easy hikes on Oahu that I absolutely loved was Likeke Falls. The hike is only .8 miles out and back, and it delivers you to a 50 foot waterfall that looks even more striking in person than it does in pictures.
While it is pretty popular I didn't feel like the area was overrun. In fact, I probably would have liked having additional people on the trail with me because that would have helped keep me from getting lost.
Likeke Falls Trail Location
Likeke Falls is the center of the east side of Oahu. It is located really close to the Lulumahu Falls as well as the Pali Lookout.
Another reason the Likeke hike is great is because it is only a 17 minute drive from Waikiki. You can quickly leave the hustle and bustle of the tourist area and escape into the rainforest.
Don't want to deal with the hassle of renting a car on Oahu? I recommend renting out a Hawaiian Style Moped for the Day! (Much easier to find parking.)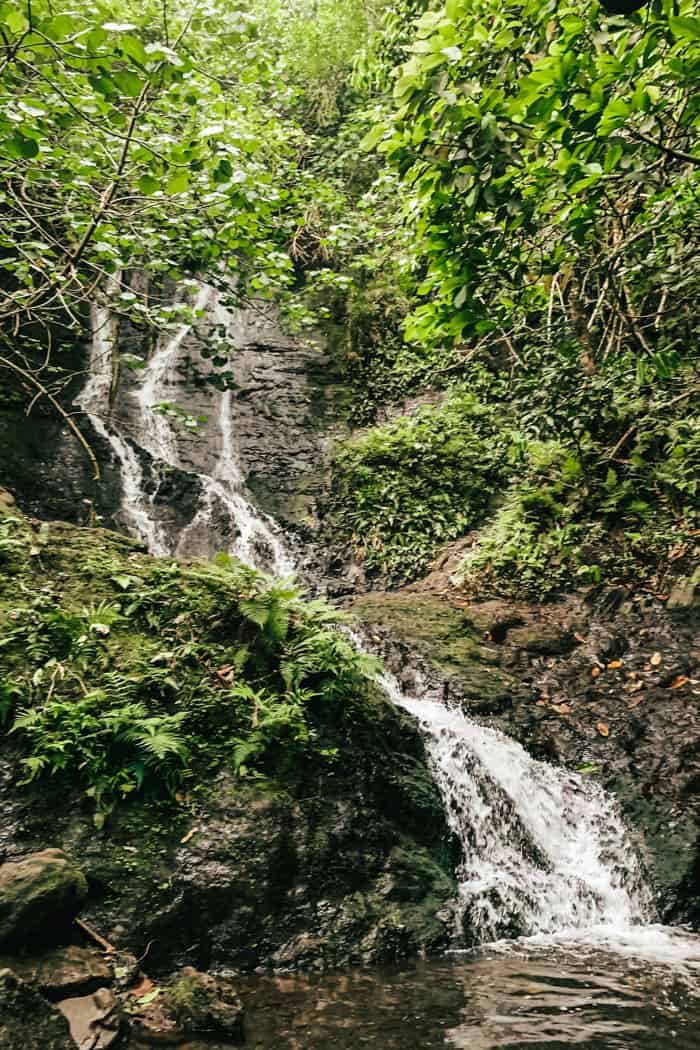 Words of Warning About the Likeke Hike
Two Different Trail Heads
There are two different access points for a Likeke Falls Trail. The main one is at a golf course country club and involves a relatively easy .4 mile trail. The other access point is at the Pali lookout, requires a 3.5 mile out and back hike, and is also a much harder trail to follow.
I took the golf course/country club route.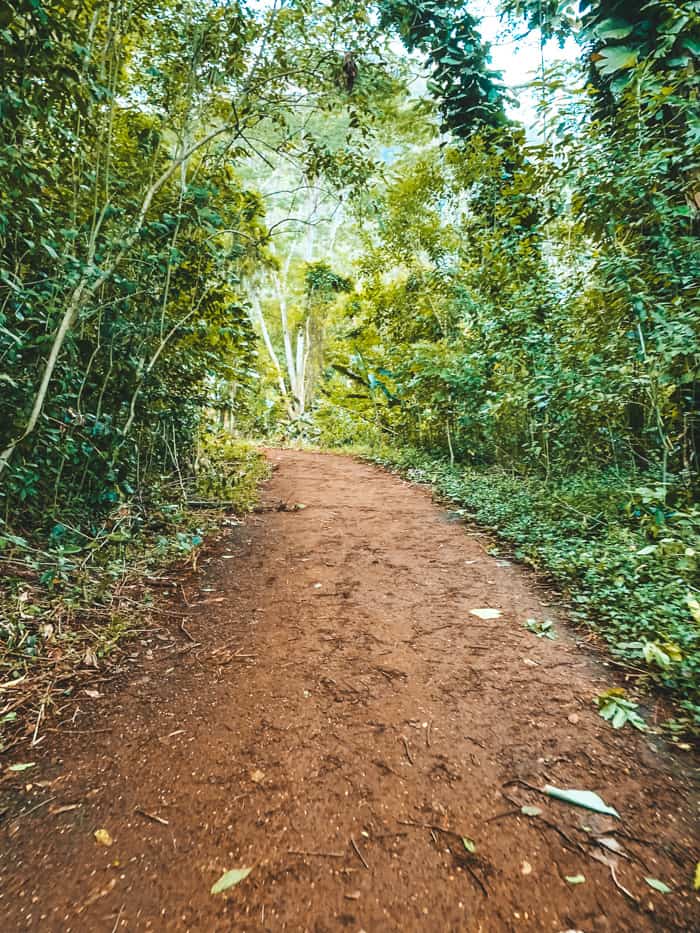 Confused GPS
Make sure you type Likeke Falls Trailhead into your GPS instead of Likeke Falls. I made the mistake of typing the falls in and was taken around to a highway viewpoint rather than the actual trailhead. The drive took about 10 minutes to get back on track.
Likeke Falls Parking
The trail head sits at a country club/golf course. You can pay $10 for Likeke Falls parking or you can park on the road outside of the country club. The trail head literally starts at the back of the parking lot. Even though the hike is popular, there generally is plenty of street parking.
Side note: I liked that the country club was being used for a high school prom when I scooted by to do this hike quickly before sunset.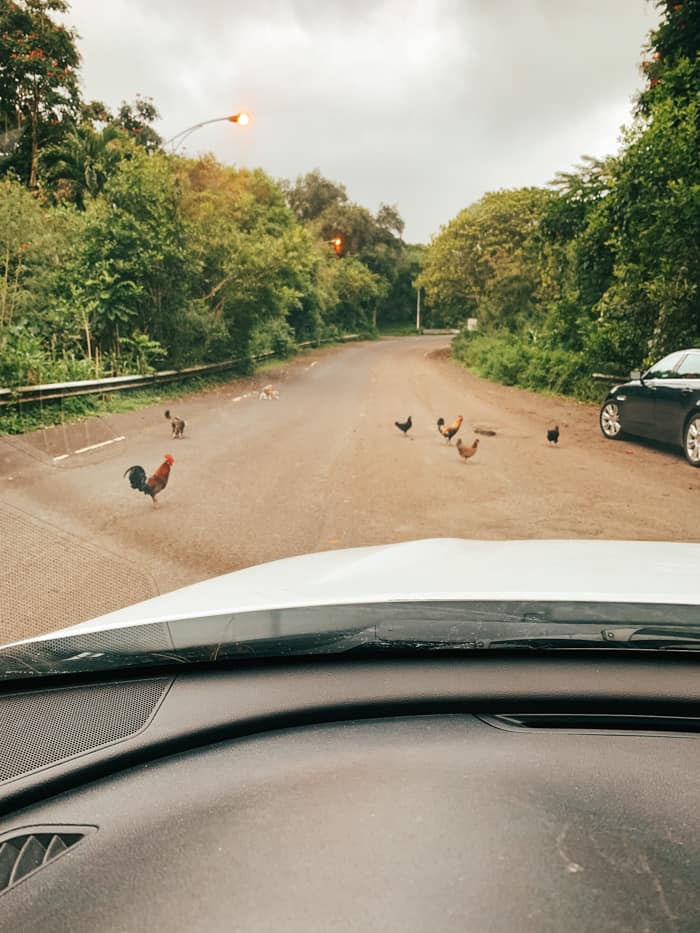 Likeke Falls Negatives
Even though this is a great trail, it isn't perfect. There are a couple negatives that you should be prepared for.
No pool for swimming
If you are looking for a waterfall pool to take a dip in this isn't the place. The water only forms a small stream.
Trail Hard to Follow
While the trail is only .4 miles to the falls, that is only if you follow the correct trail. I inadvertently made a wrong turn and ended up on what felt like a mountain ropes course. I felt like I'd been lied to when the trail was called one of the easy hikes on Oahu.
I quickly learned that I'd made a wrong turn and was exploring a completely different mountain trail. Colored ribbons are tied to trees along the path, but if you aren't careful they are easy to miss.
Keep your eyes peeled so that you don't get lost in the forest.
Like many of the trails in Hawaii, expect it to be muddy in various parts.