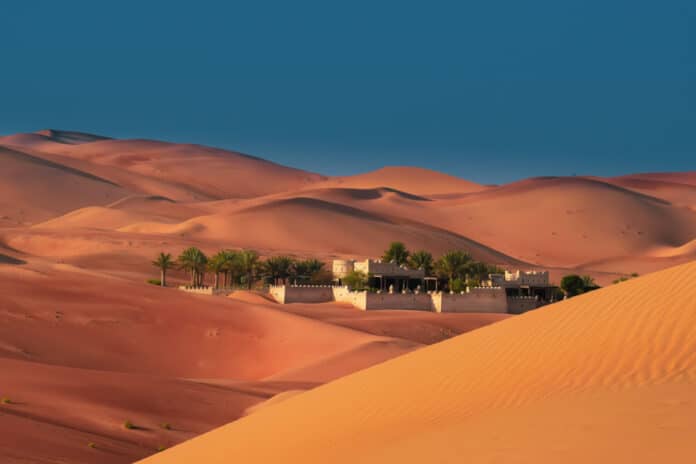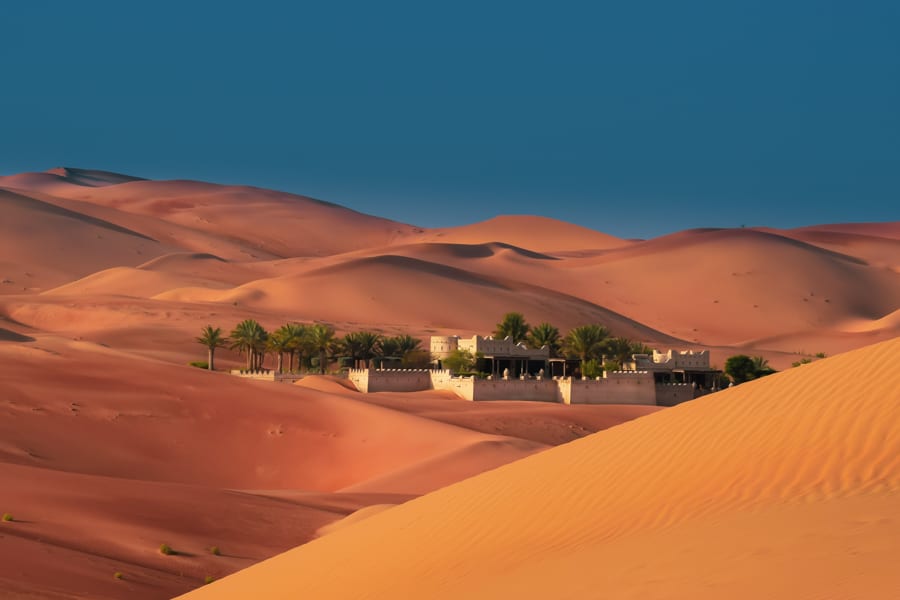 Things to do in Abu Dhabi
If you want to travel to the future, travel to Abu Dhabi. After visiting 40+ countries Abu Dhabi is by far the most futuristic place I've ever seen. Prepare to be blown away with the skyscrapers, hotels, random attractions, and even the roads. Even the way that they blend the natural geography with traditional Muslim culture with global business feels futuristic.
The country struck it rich with oil and you can see what those riches have bought and built in Abu Dhabi. Everything seems to be brand new and built on a phenomenally large scale. Ferraris and Lamborghinis driving down the street is incredibly normal. Most western visitors are shocked how at home they feel in the middle of the Middle East.
Where Is Abu Dhabi
If you aren't aware, Abu Dhabi is the big brother of its neighboring city Dubai (also a great visit). Abu Dhabi is the capital of the United Arab Emirates. Abu Dhabi is also the name of an emirate (when you think of an emirate, think of states within the US). There are 7 emirates in the UAE, but Abu Dhabi is the rich one in charge of them all.
The UAE is on the northwestern part of the Arabian Peninsula, right at the mouth of the Persian Gulf. Don't let fake news scare you, the UAE is an extremely safe place to visit, with Abu Dhabi being even more so. There are a few rules you will want to know ahead of time, but so long as you are respectful of their local customs you have NOTHING to worry about.
What to see and do once there
Curious what to see in this modern metropolis? Read on to see the top things to do in Abu Dhabi.
Jubail Mangrove Park
Jubail island is a small island located right next to the heart of Abu Dhabi. It is also home to brand new developments of million dollar homes. Even if you aren't interested in investing in high-end real-estate, there are still reasons to visit the island. It is home to the Jubail Mangrove Park.
Mangroves are fascinating in the way that they can survive in brackish water protecting shorelines. This nature sanctuary is set up for visitors to explore on a raised boardwalk. It really is an amazing nature escape next to the downtown developments.
Book your tour: 2-hour Guided Kayak Tour in the Mangroves
Read more on the Jubail Mangrove Park here.
Sheikh Zayed Grand Mosque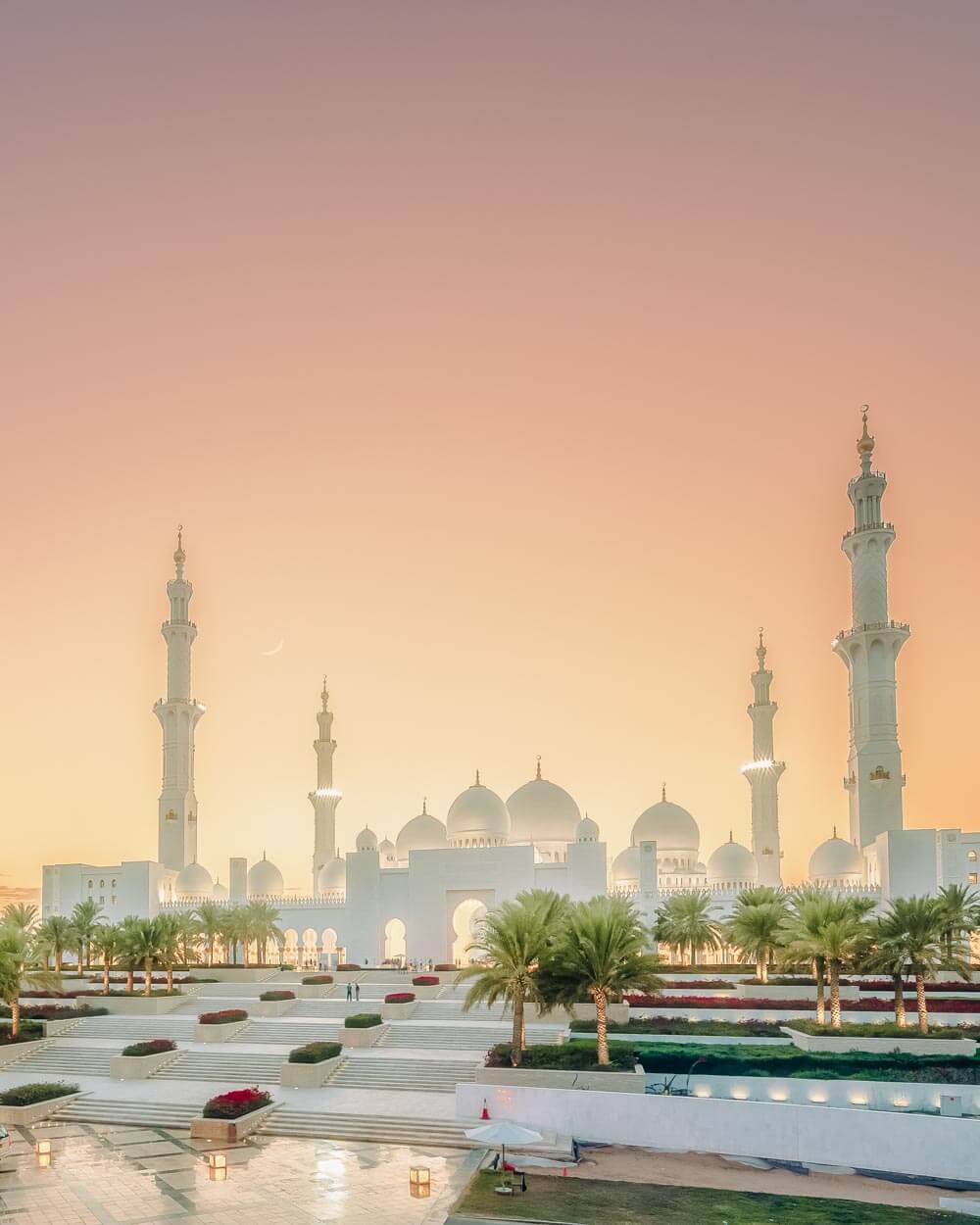 The Sheikh Zayed Grand Mosque is probably the most famous attraction in Abu Dhabi. If you are Muslim you definitely want to go there and worship. If you aren't Muslim you still MUST go there and visit. The Mosque is very accommodating of people of other faiths. They will let you tour the grounds and go in part of the building.
I've visited on the three different occasions. The scale and beauty of this Mosque is unmatched anywhere else in the world. It really does shine in person as it looks in the pictures. Once again, even though I'm not of the Muslim faith this place has a sacred and special feeling about it.
If you do visit they request that you respect their customs though. They don't want you to take crazy pictures and when touring the inside they want women to wear a head covering/robe type of garment.
Etihad Towers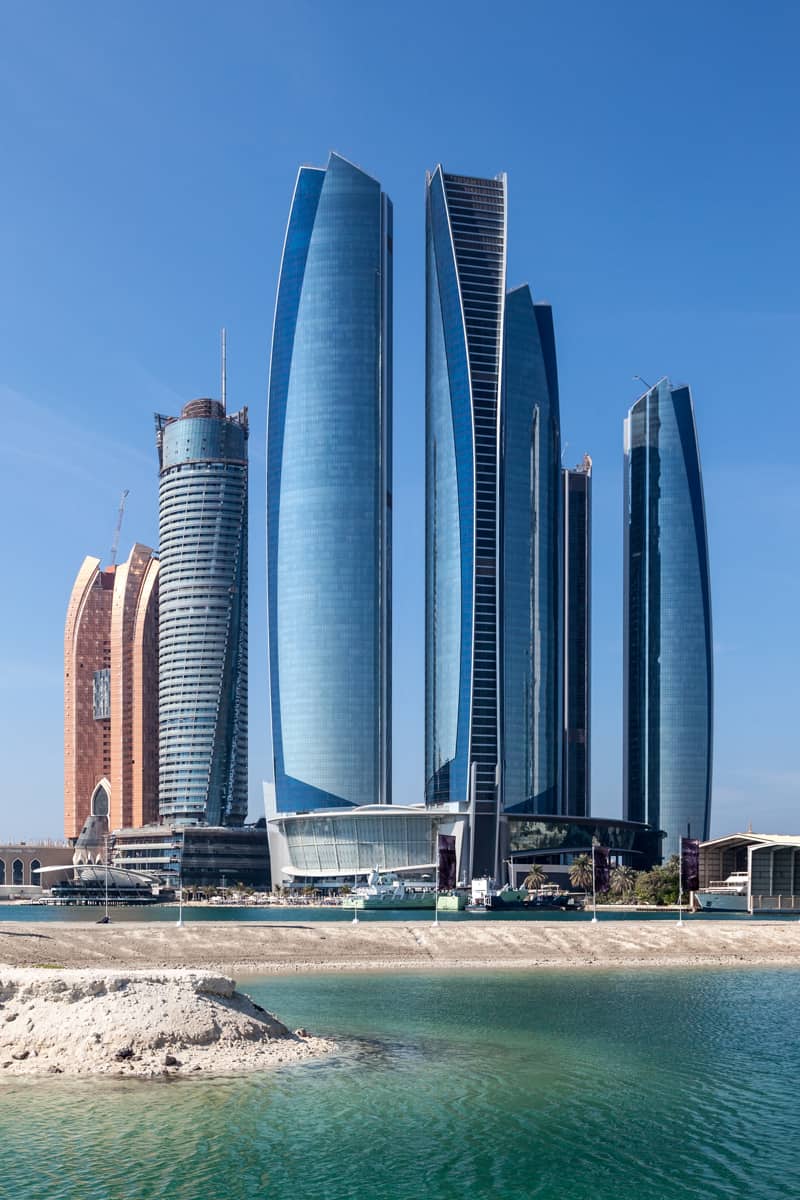 This five tower complex was completed in 2011. It is the tallest structure in Abu Dhabi making an incredibly impressive skyline. The buildings are a mix of hotels, residences, and office space. Etihad Tower's Observation Deck is the highest vantage point in Abu Dhabi.
Emirates Palace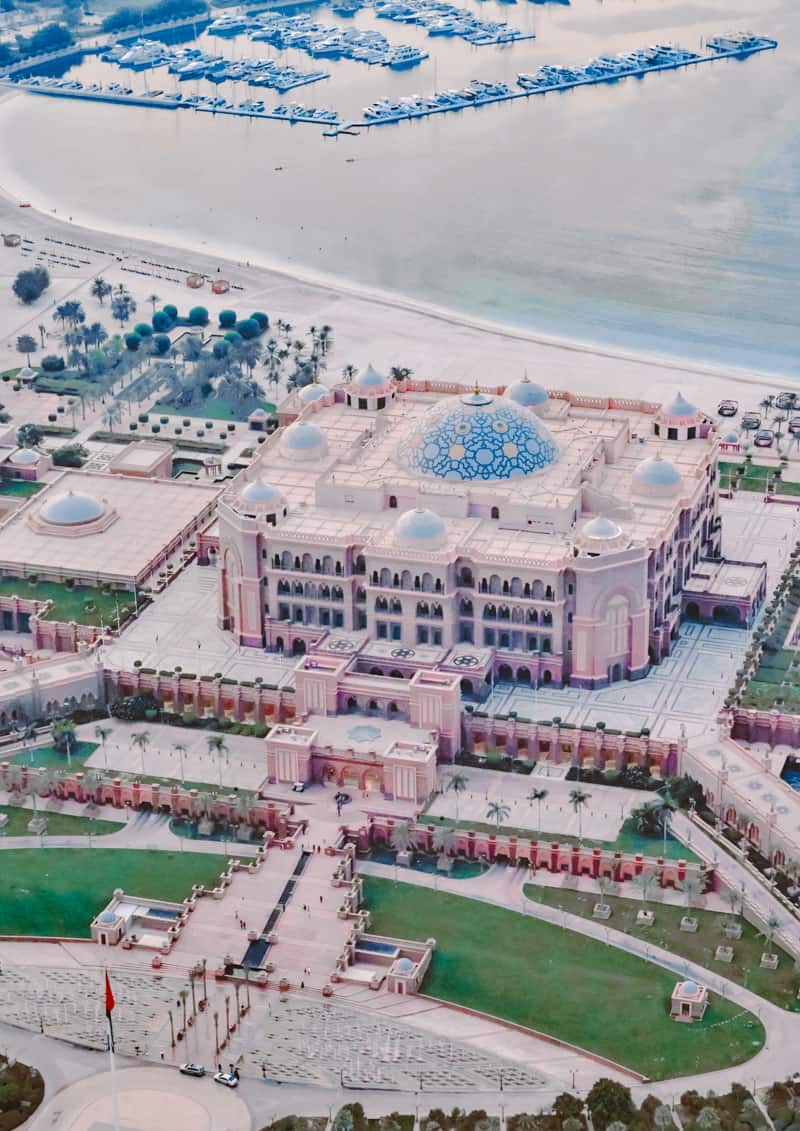 Want to stay in an Emirati palace? Well you can! Emirates Palace is actually an incredibly fancy 5-star hotel. It is in the process of being refurbished (as if it is completely outdated from its 2005 completion date).
It is operated by Mandarin Oriental and is in the process of being rebranded as such. It is directly across from the Emirates Towers, so the property has incredible views of the famous skyline.
Al Wathba Fossil dunes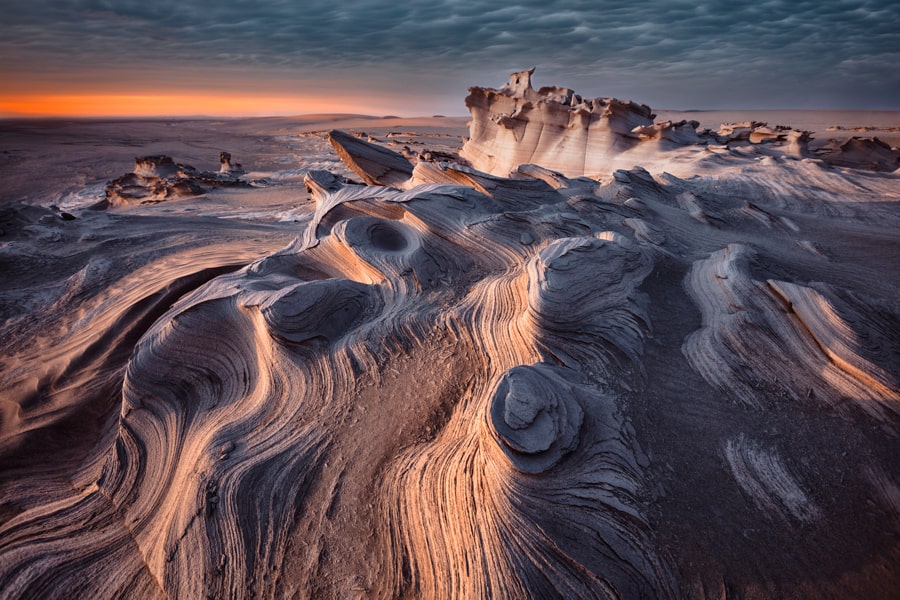 Once again, not everything in Abu Dhabi is brand new. Want a chance to explore unique fossil formations that are over 100,000 years old? That's exactly what you can do at Al Wathba Fossil Dunes. They are set up to allow 4x4s to traverse (not the actual wind swept formations, but nearby). There are also light shows for visitors.
Louvre Abu Dhabi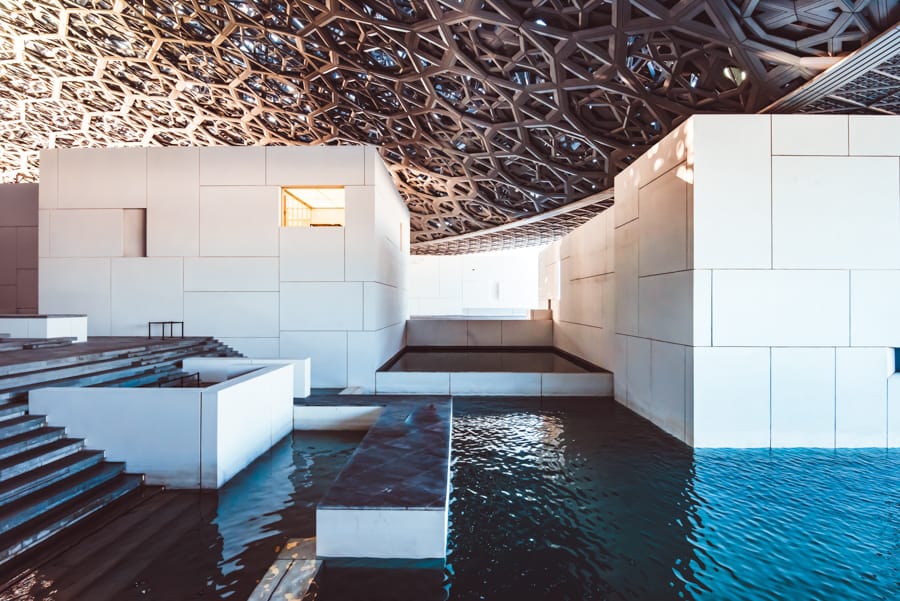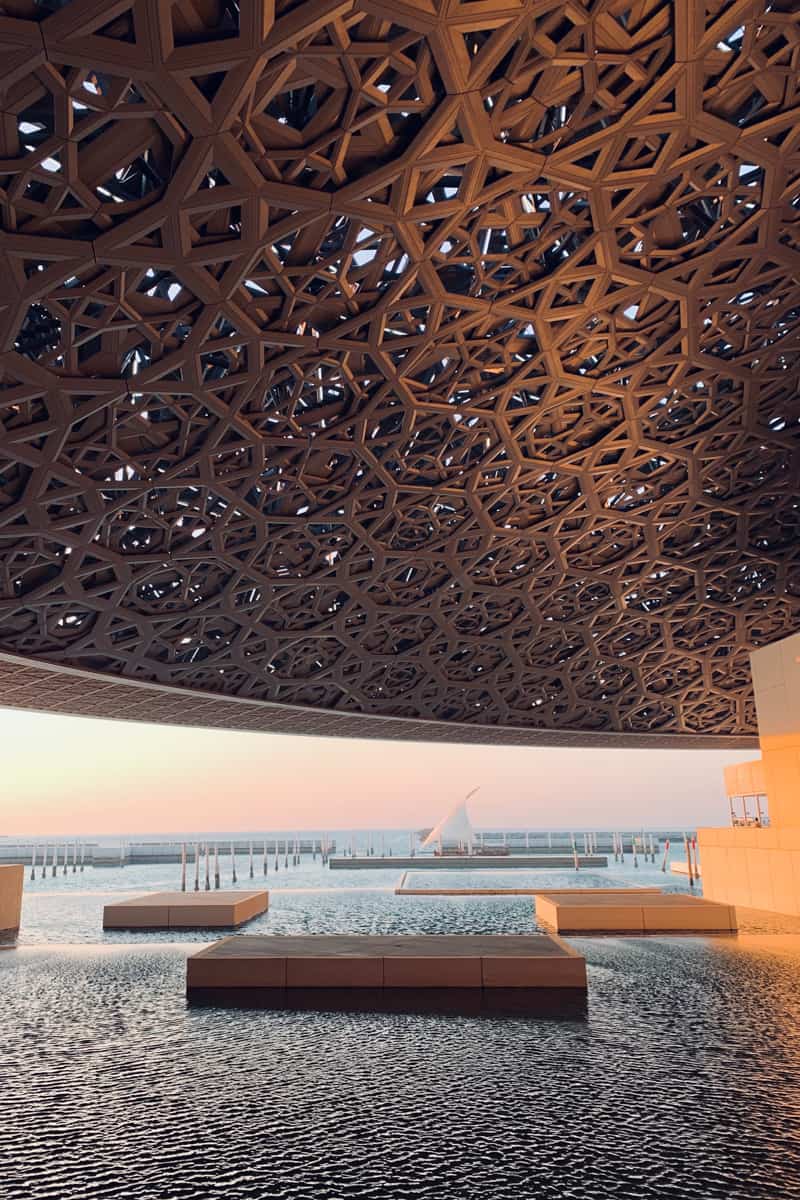 The French would not let anyone use the name Louvre if the displays weren't stunning. This art museum operates with permission from France is is by far the most visited museum in the Arab world.
It features billions and billions of dollars worth of stunning displays. To avoid the lines make sure you get your Louvre Abu Dhabi: Entry Tickets ahead of time.
Desert Safari with Camels
The imagined stereotypes of traversing desert sand dunes is possible. Even though the locals aren't as apt to travel this way, you can still see what a desert excursion was like. If you are going to visit the Arabian Peninsula you've got to take a Morning Desert Safari with a Camel Ride.
Spend the day at Ferrari World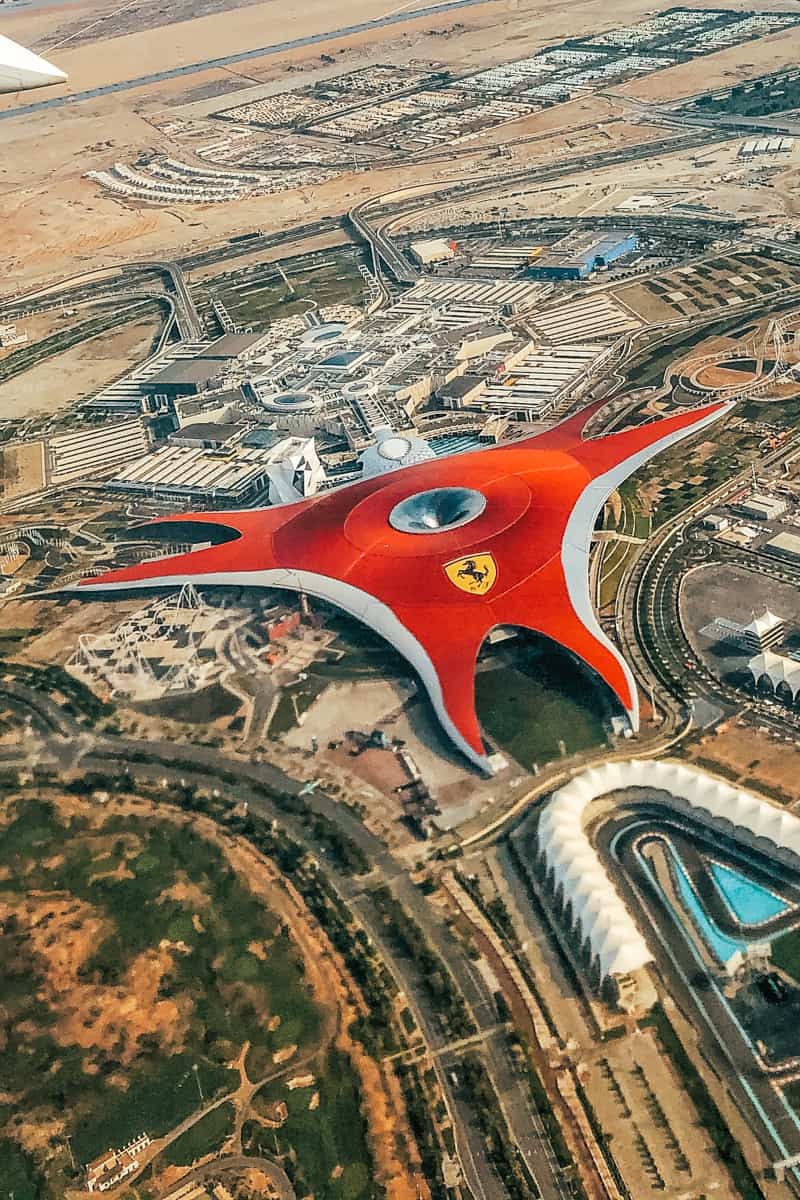 So many people get confused about what Ferrari World is. It is a Ferrari branded amusement park. Think Busch Gardens, Six Flags, or Disney World, but with the pizzaz of the UAE. Not only is most of the park indoors to keep you out of the scorching heat, but it features the fastest roller coaster in the world!
Yas Marina Circuit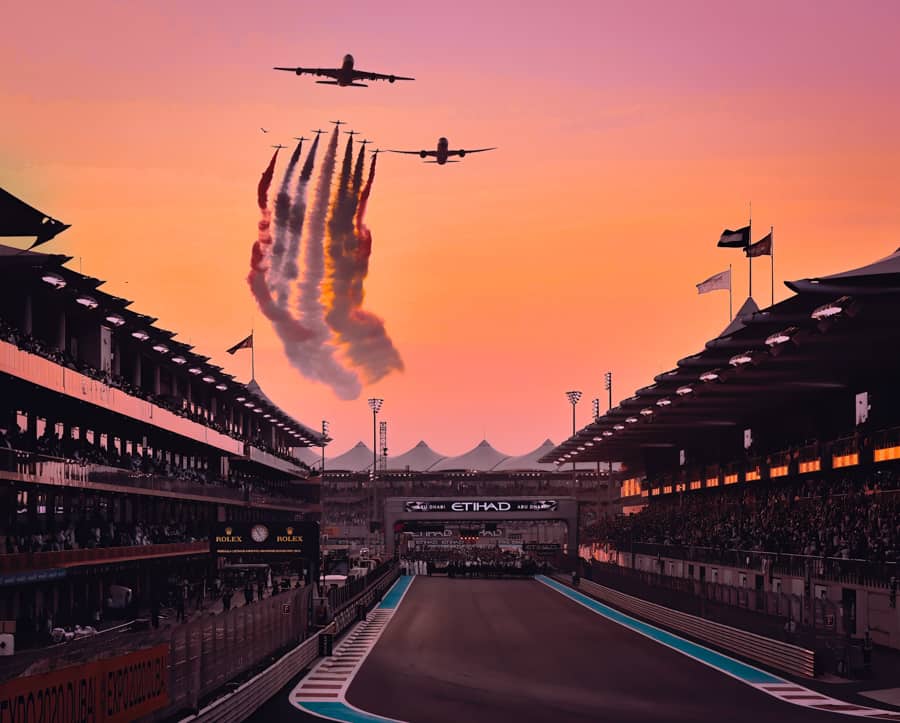 Yas Island is located immediately across from downtown Abu Dhabi. This island is famous for featuring a Formula One race track. Formula One fans know that this is one of the newer tracks, and they've seen the race cars screaming around the track.
Do you want to know what it is like to race around a real Formula One race track? You can by booking the Yas Marina Circuit: Aston Martin GT4 Driving Experience. You literally get to race an Aston Martin around the track with the help of a professional instructor. Unreal!
Marina Mall and Marina Village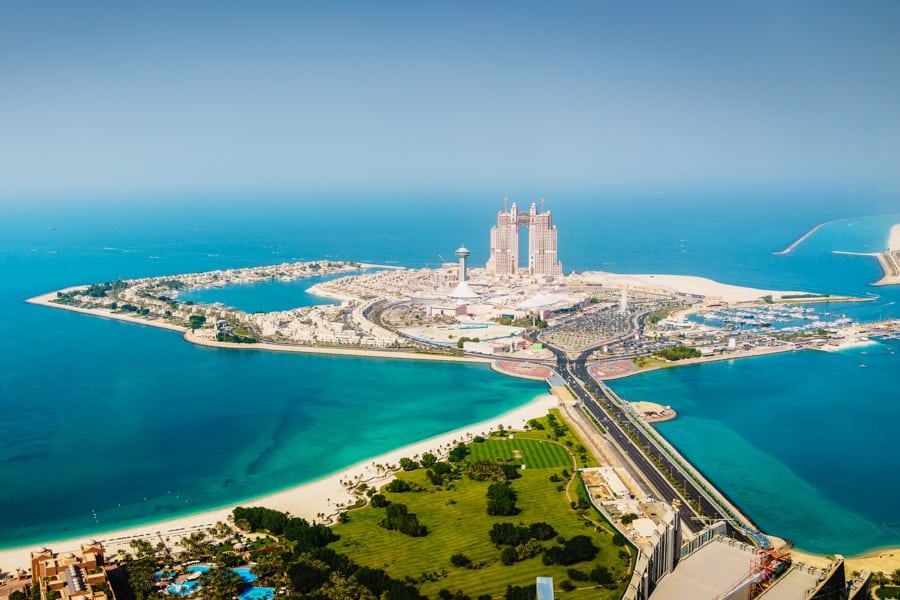 Want a chance to shop at some of the famous famous stores from around the world? At this extremely modern mall you are likely to find all the stores you are accustomed to back home, plus a bunch more from various places around the world.
I loved shopping in this mall. The prices really are reasonable and selection amazing. Even if you don't want to buy anything the scenery alone makes it worth the trip.
Corniche beach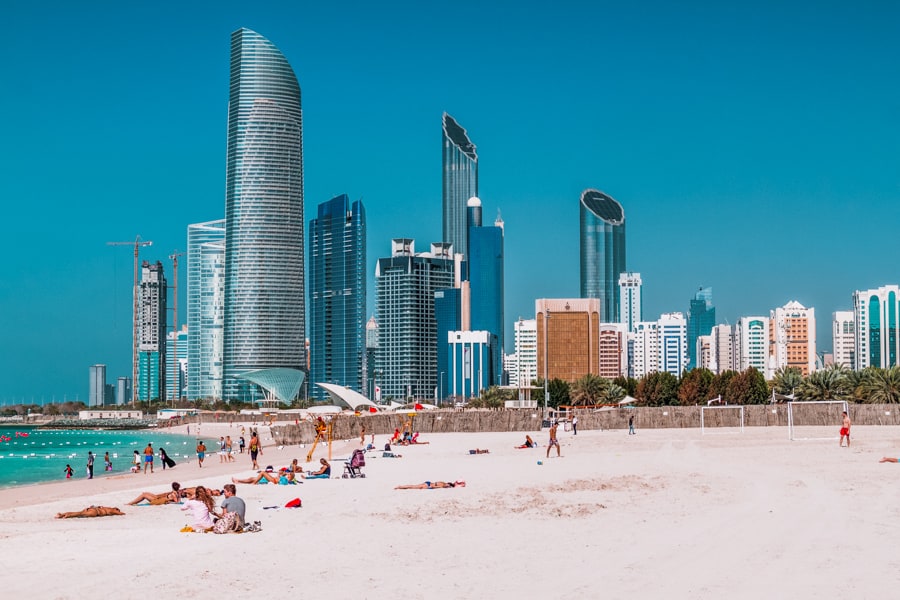 Yes, Abu Dhabi has amazing beaches! There are miles and miles of white sand and aqua marine water. Many people think that due to middle eastern culture they can't wear their bikini on the beach. While it is discouraged to wear it through town, you will see and feel comfortable while on the beach.
Al Reem Island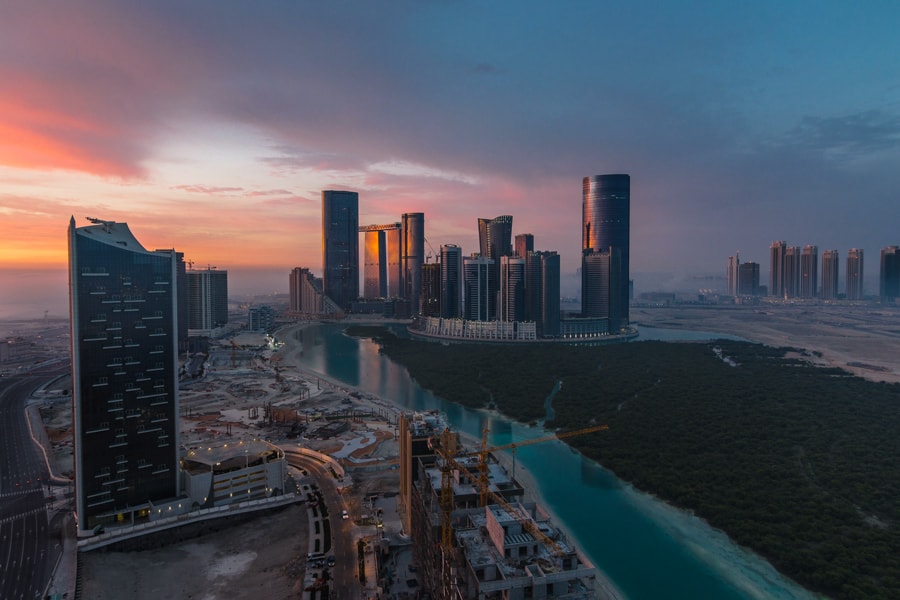 This island just off the coast from the mainland is famous for its high end residential developments. It was one of the first locations in Abu Dhabi to sell real-estate to foreign owners. So if you are looking for a second home and have a lot of money to spare, make sure you explore Al Reem Island.
Yas Viceroy Hotel (Now W Abu Dhabi)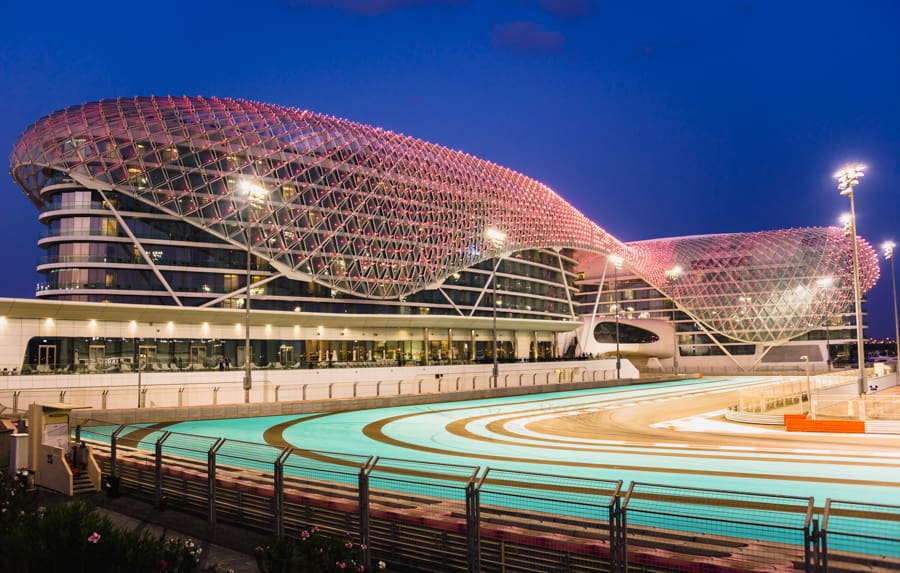 This is one of the most famous hotels in the Middle East. It is on Yas Island and has perfect views of the Formula One race track. It's truly unique design attracts visitors from all over the world.
It was recently rebranded as a W, which means that if I collect Marriott points for the next 50 years I might be able to cash in for a one night stay.
Visit Heritage village in Abu Dhabi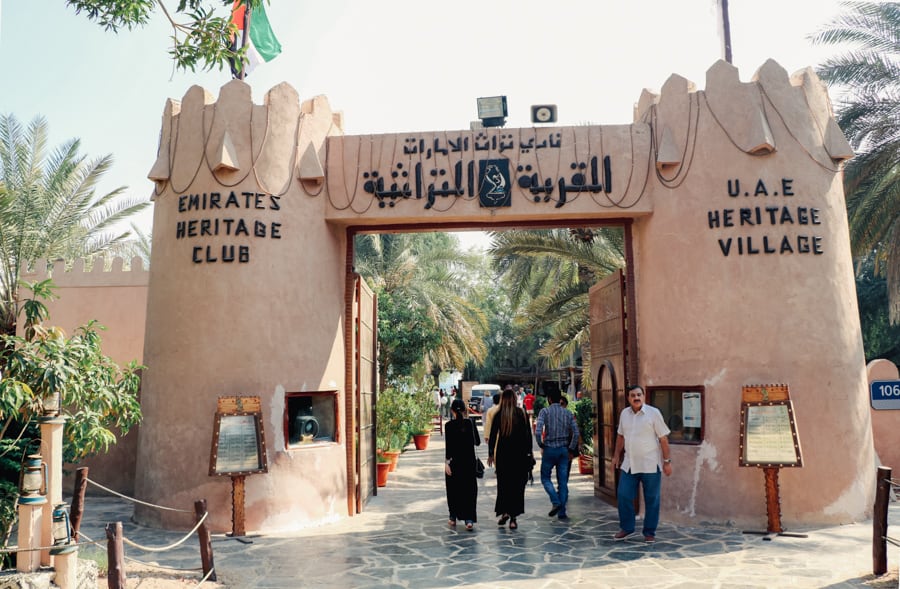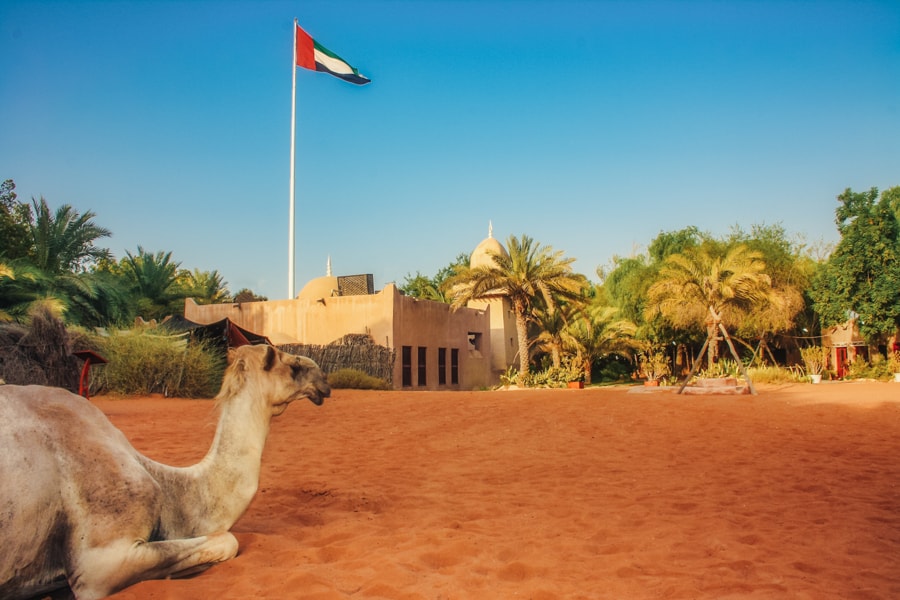 Heritage village entrance fee – Admission is FREE.
Qasr Al Sarab (Liwa Oasis Hotel)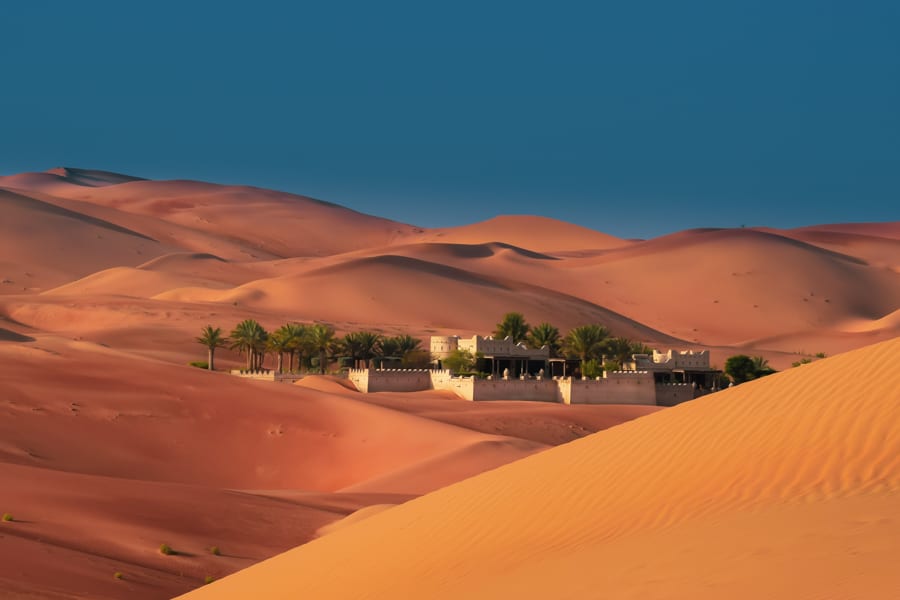 See the sights Jet-Skiing
I recommend renting through this company.
Al Jahili Fort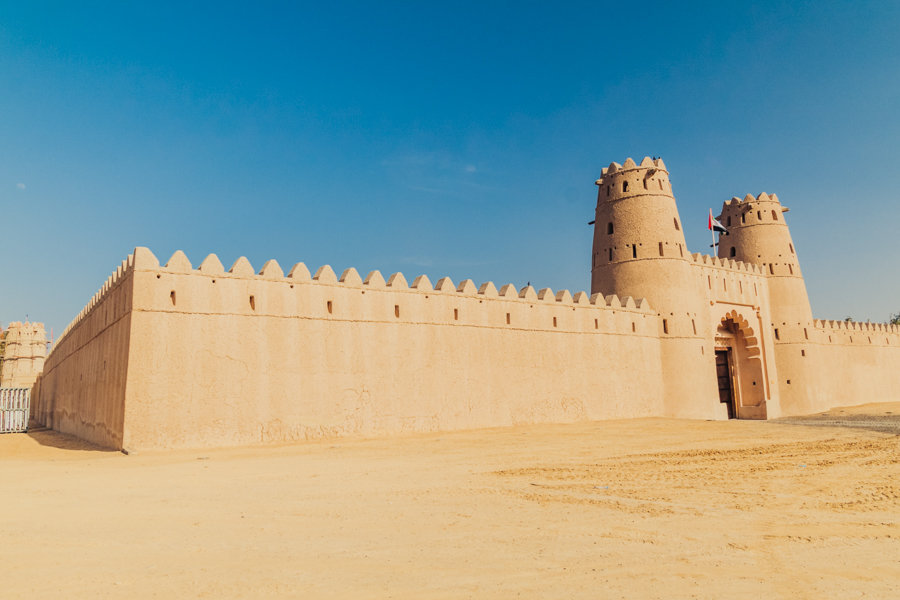 Wahat Al Karama
Has the most amazing view of The Grand Mosque! If you want to take amazing photos, this is the perfect photo spot.
Qasr al-Hosn fortress museum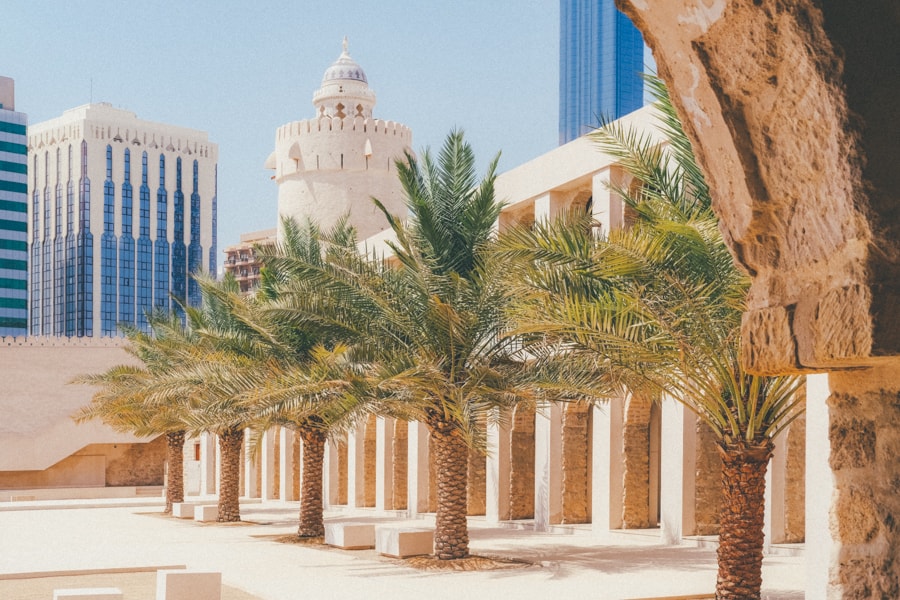 See the top attractions in Abu Dhabi by boat
This speed boat tour is the best.
Check out this page for more details.
Liwa Oasis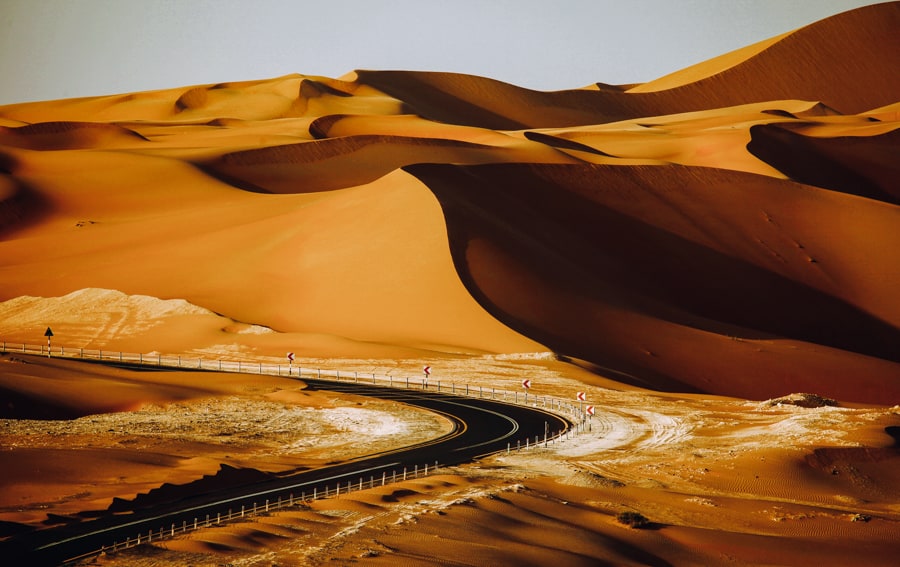 The Liwa Oasis is a large oasis area in the Western Region of the Emirate of Abu Dhabi, the United Arab Emirates. Liwa Oasis is about 97.6 km (60.6 mi) south of the Gulf coast and 150 km (93 mi) southwest of the city of Abu Dhabi, on the northern edge of Rub' al Khali desert.
Make sure to check out the date palm trees here.
Most of the UAE's cultivated land is taken up by date palms, which in the early 1990s numbered about 4 million. They are cultivated in the arc of small oases that constitute the Al Liwa Oasis. Both federal and emirate governments provide incentives to farmers. For example, the government offers a 50 percent subsidy on fertilizers, seeds, and pesticides. It also provides loans for machinery and technical assistance. The emirates have forty-one agricultural extension units as well as several experimental farms and agricultural research stations. The number of farmers rose from about 4,000 in the early 1970s to 18,265 in 1988.
The Moreeb dunes (Al Moreb Hill) at the Liwa Oasis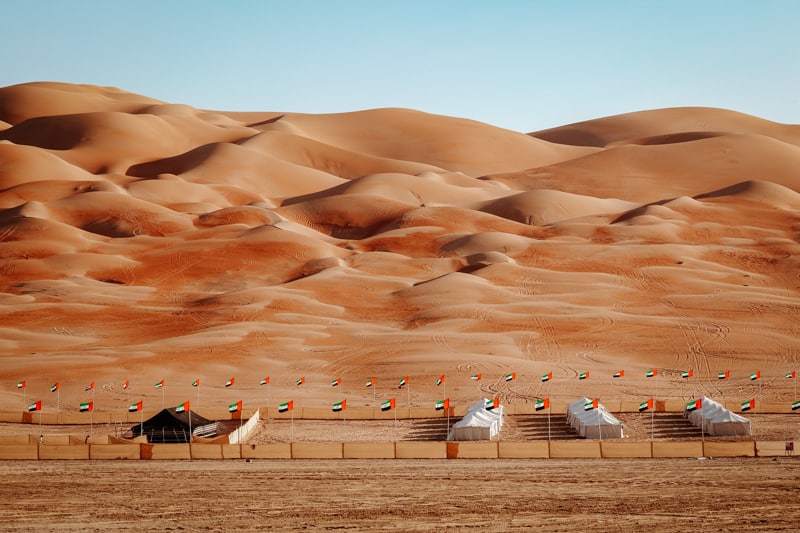 Ready to plan your trip? What else are you going to do while in Abu Dhabi?