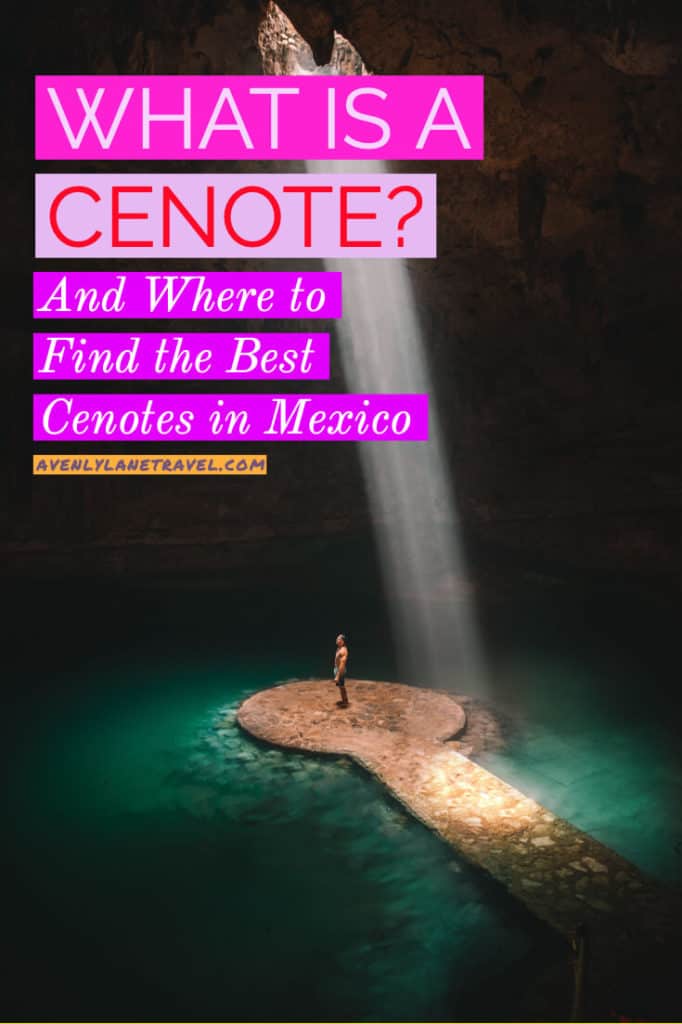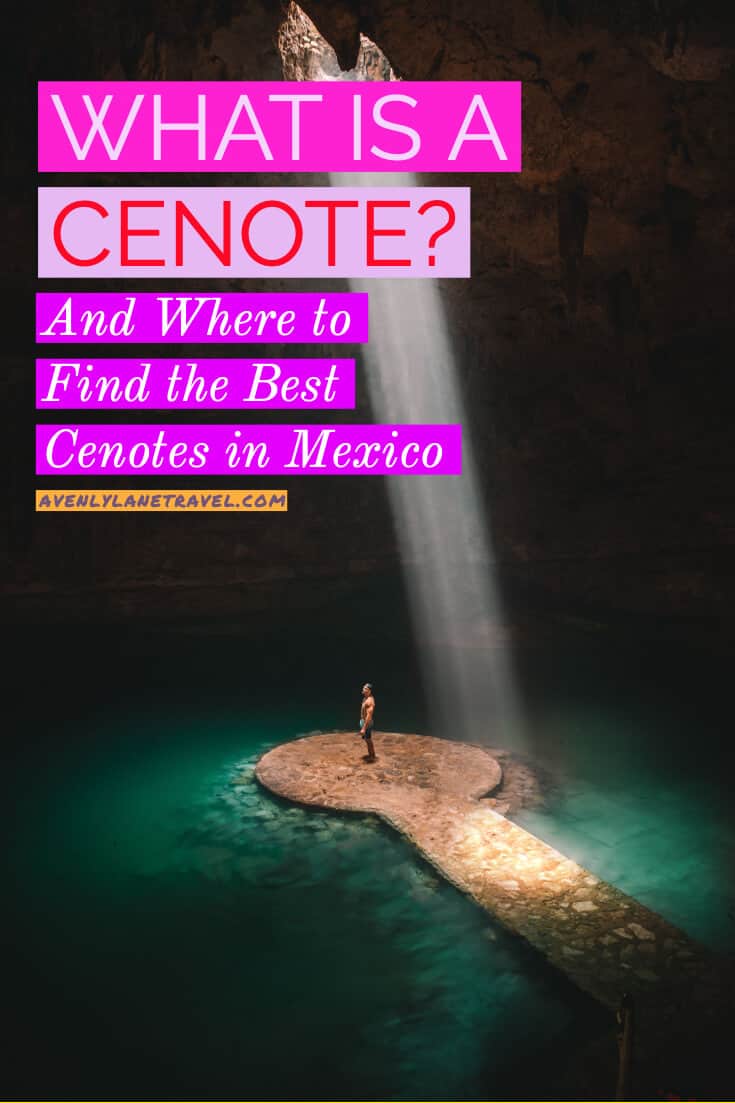 What is a cenote?
The most missed part of a Cancun Vacation
Cancun Mexico is a great place for a vacation. Everyone knows that must do Cancun includes gorgeous beaches of turquoise waters and miles of white sand. Lots of people even know that the area features some of the best Mayan ruins like Chichen Itza and Tulum (read more about those here)…
What many people often miss is that the Cancun area is home to some of the world's most amazing cenotes!
So what is a Cenote?
Okay, what is a cenote and why should you care? Imagine all the excitement and gorgeous features involved in exploring underground caves mixed with a cool fresh water swimming hole. What you are imagining is basically a cenote! A Cancun sinkhole truly is a must see destination!
I'm no geologist, but the basic idea is that over time the type of rock prevalent in the Yucatan (limestone) gets worn away by water seeping into the ground and washing away the rock. As this process continues the rocks wear away and fresh water gathers underground. Eventually relatively large caves form and pools of water gather.
Cenote Cancun
The resultant effect is that they create beautiful cave formations and amazing swimming holes. The Yucatan Peninsula is now home to tons of cenotes. Some feature a collapsed ceiling opening them up to the sun, some have small openings letting a little bit of light in, some are completely underground, and some are perfect for scuba diving into underground tunnels. Regardless of the type, they are all worth visiting.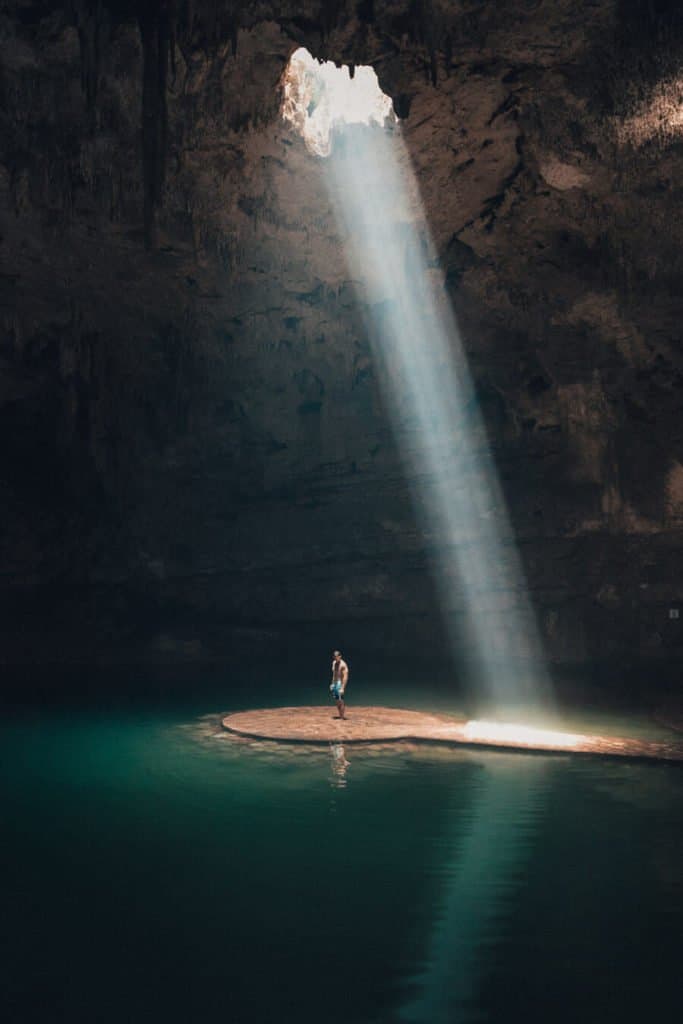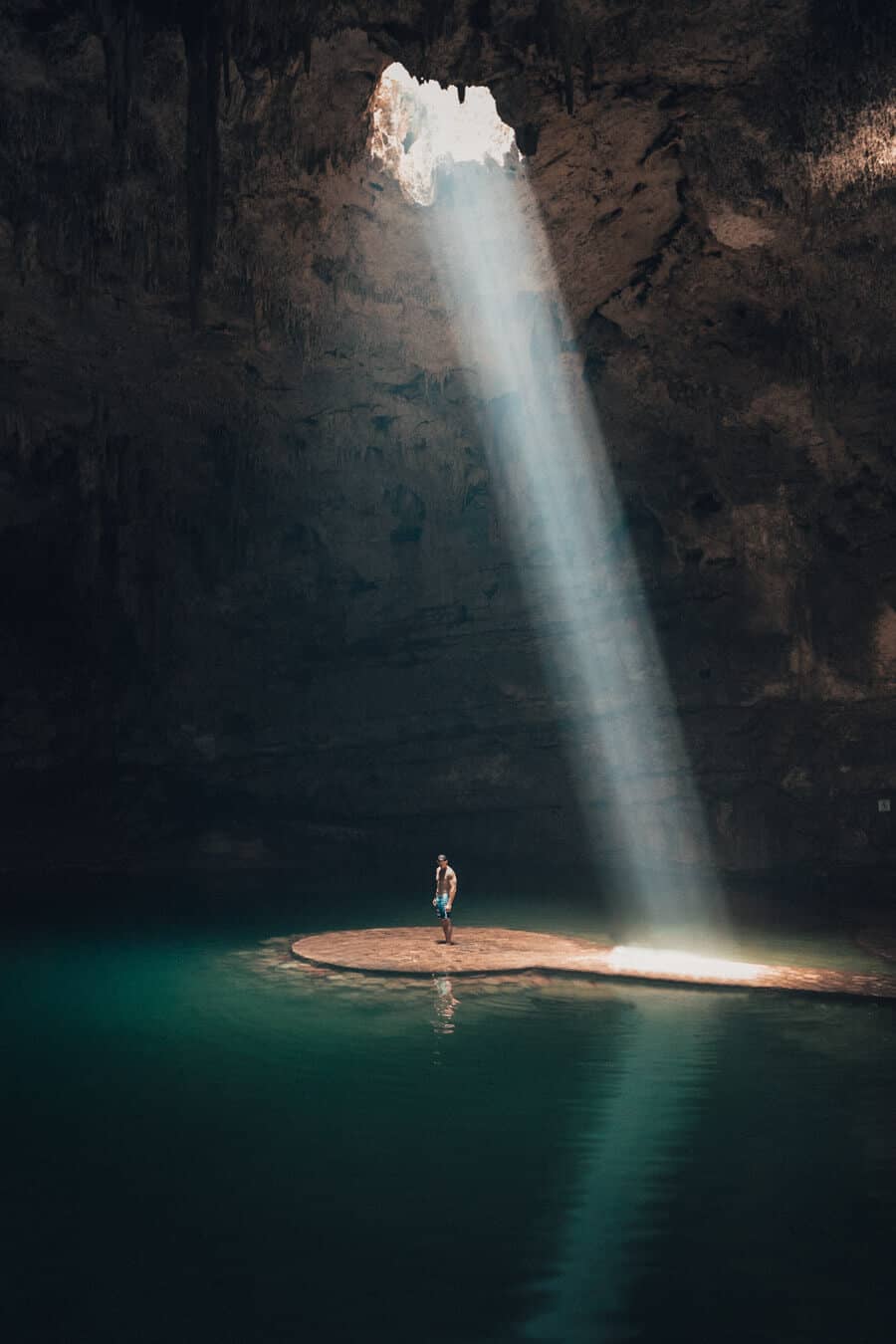 Cenotes near Cancun
There is no one cenote Cancun is famous for; this is because there are dozens of nearby cenotes to include in Cancun Mexico excursions. Every time I go back to Cancun it seems like a new cenote has been opened to the public.
With more and more tourists finding out about cenotes some of them are getting really crowded and harder to enjoy. Even with crowds a cenote Mexico offers is still worth a visit, but if you plan ahead or visit a similar but different cenote you may be able to relax and enjoy even more.
Cenote Tour
A cenote tour is usually you just paying admission and walking in yourself. Tour guides are available at the bigger cenotes, but I recommend passing on the guide and walking yourself down into the Cancun underwater caves.
Some people will swim and lounge about for hours to get out of the oppressive Cancun sun, while others will make a quick appearance to snap a couple pictures for Instagram.
Best Cenotes in Mexico
Trying to figure out which Cenotes to visit? Check out where we found the best Cenotes in Mexico below!
Cenotes Yucatan
Best Cenotes in the Yucatan Peninsula
Suytun Cenote (Our personal favorite)
Tip – Show up before 10 am and you will have the place to yourself! All the tour buses arrive at 10 am.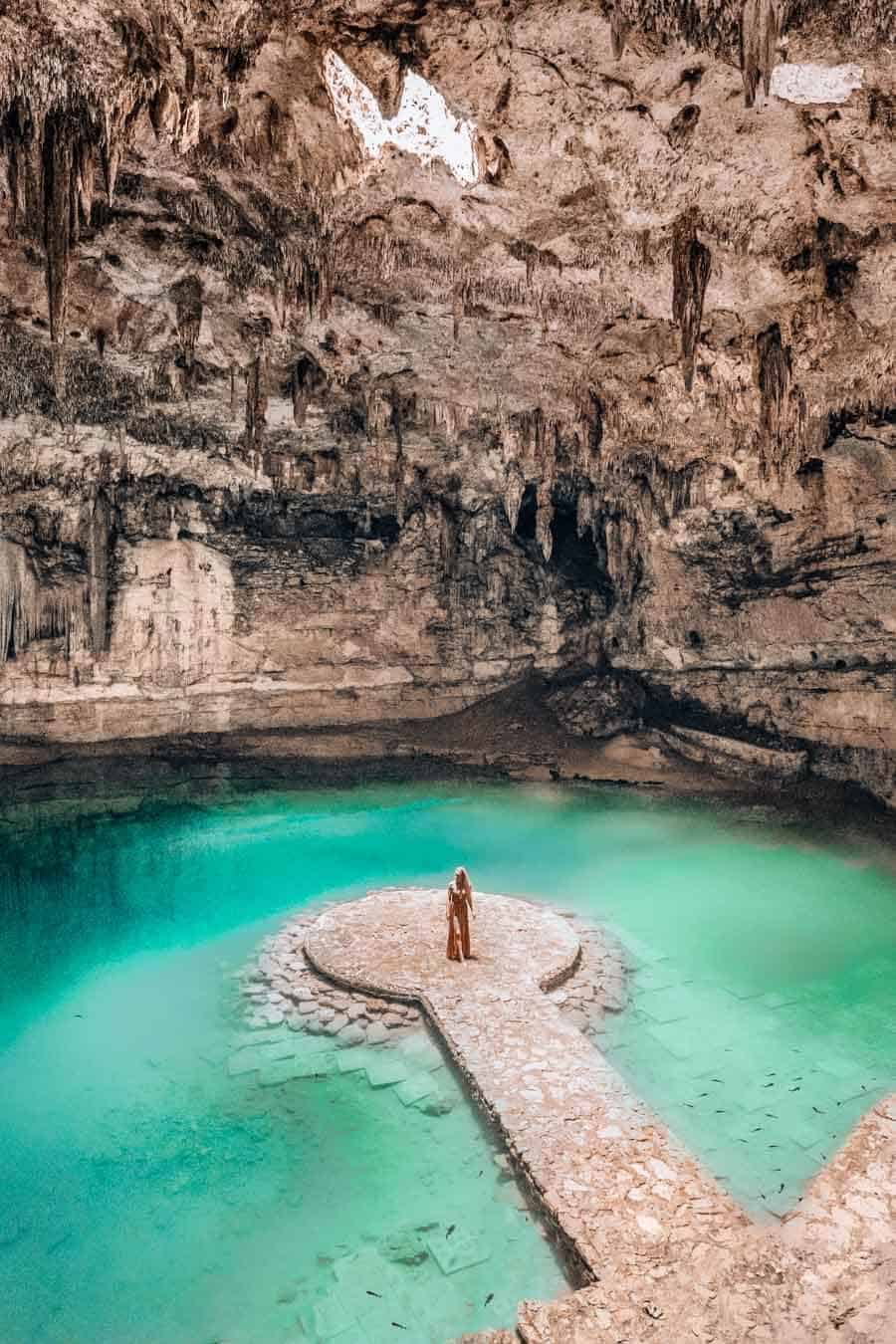 Cenote Ik Kil (The most crowded Cenote in Mexico)
This gorgeous cenote is very close to Chichen Itza.  The fact that it is only an 8 minute drive from Chichen Itza makes it very easy to drop in on.  Even if crowded, it is still easy to enjoy.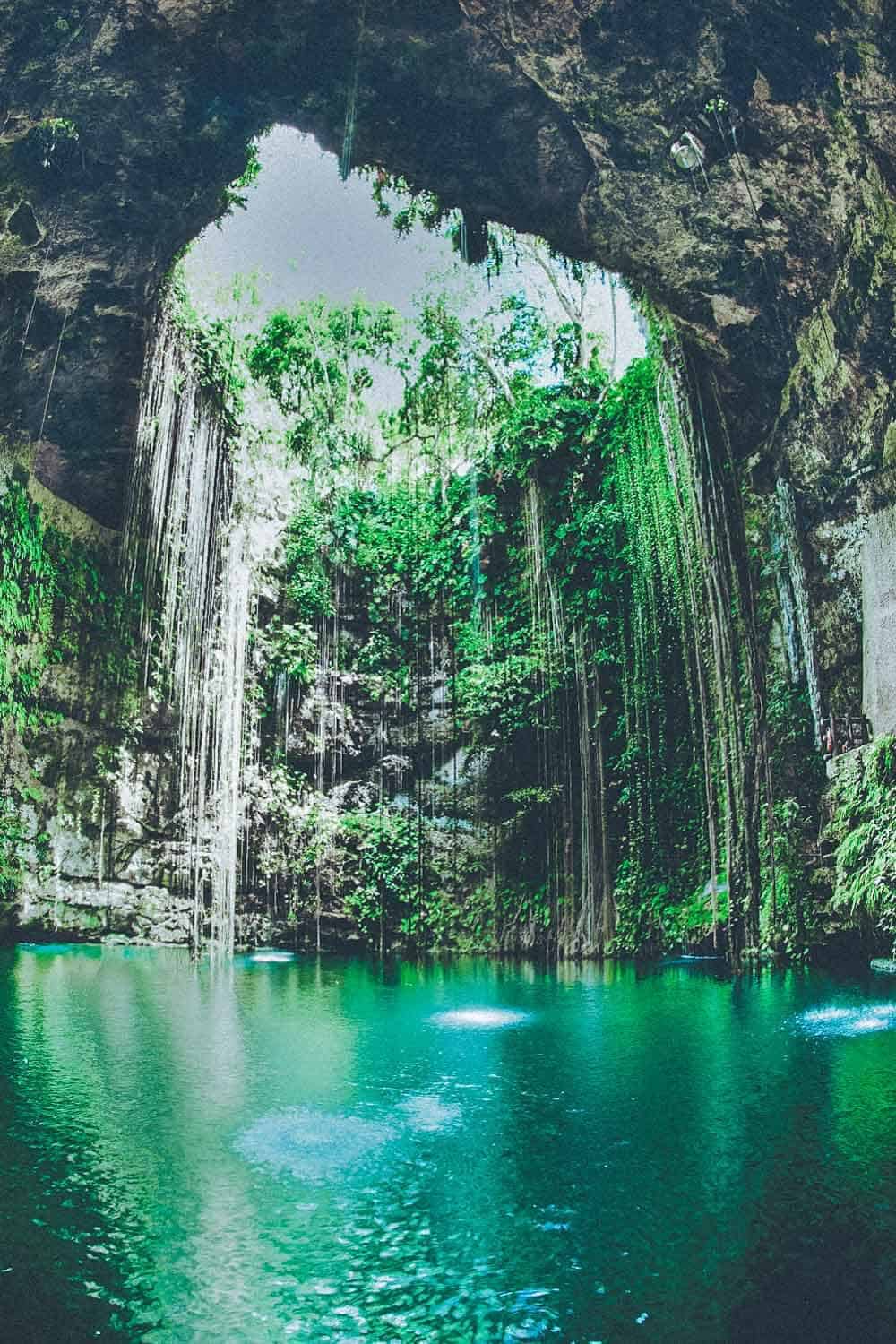 Cenote Zaci (Off the beaten path Cenote)
Cenote Zaci is another one that you can easily hit on the way to Chichen Itza from Cancun. It is in the middle of the small city of Valldolid, and seems to be one that not a lot of tourist know about so you can expect less crowds. 
Cenote Samula
This cenote is just outside of Valldolid and is located in the same park as Cenote X'keken.  The roof of Cenote Samula is open to the sky which creates little waterfalls on the sides when it rains.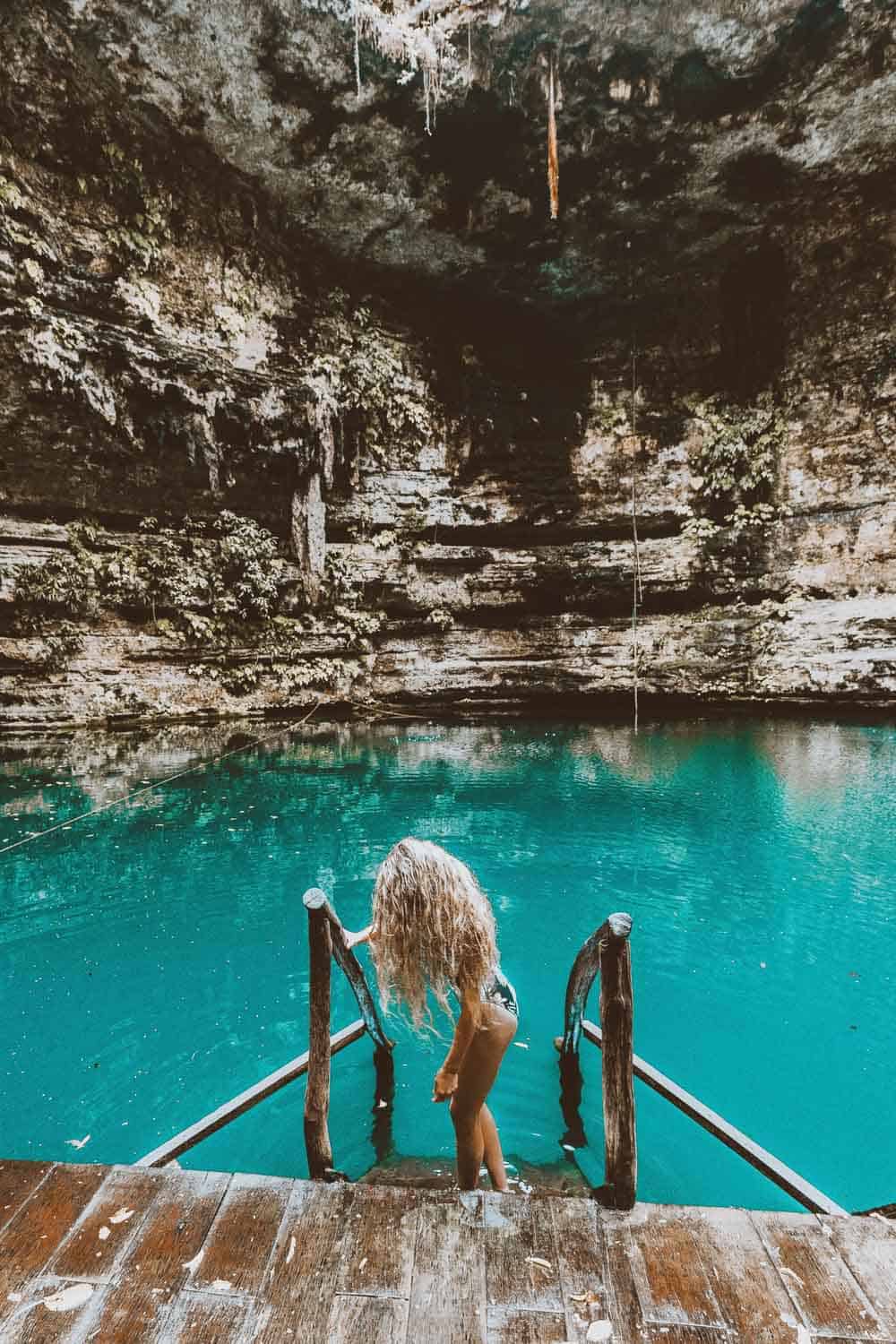 Cenote Xkeken 
A cave cenote in the same park as Cenote Samula (just outside of Valldolid).  It is the perfect way to enjoy an open air and cave cenote in one quick stop.