Lagoa das Sete Cidades is one of the most popular tourist attractions on Sao Miguel island in the Azores. Some say it is one of the most beautiful spots on the entire island.
What is Lagoa das Sete Cidades?
Lagoa das Sete Cidades (in english the Lagoon of Seven Cities) is twin crater lakes located inside a dormant volcano.
What makes this lake so special? The lake consists of two different colors. One side is blue and the other is green. Pretty amazing!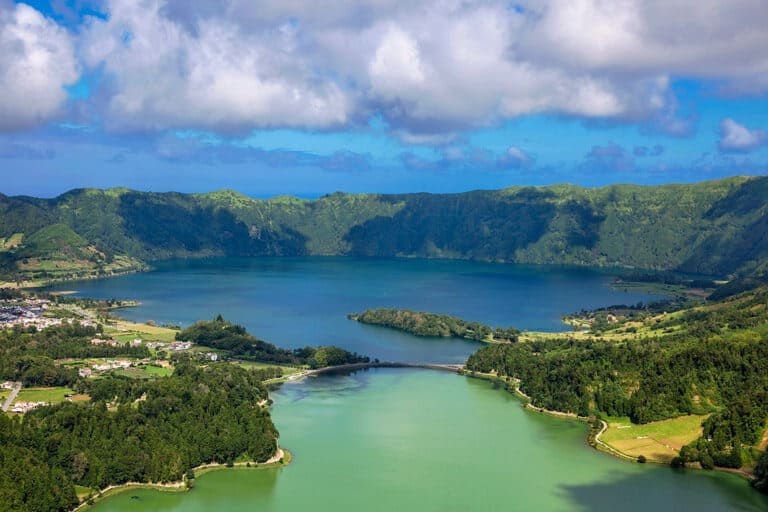 How to get to Lagoa das Sete Cidades
It took us about 40 minutes to reach Sete Cidades from Ponta Delgada (where we stayed). Our rental car gave us the flexibility to stop and pull over at any time during the drive. There are so many beautiful lookout points it's hard not to want to stop a million times along the way.
If you are not renting a car you can book a tour or you could try and take the bus, though other reviews say that the pickup and drop-off times are hard to figure out. If you don't want to rent your own car, I recommend a tour guide or driver instead of the bus. Of course, this could change in the future as the Azores continue to grow in popularity, but as of 2020, I think it is best with your own rental car.
What's the best way to see Lagoa das Sete Cidades
There are a few different hikes and viewpoints around the Sete Cidades area that will give you some awesome views of the lake.
Vista do Rei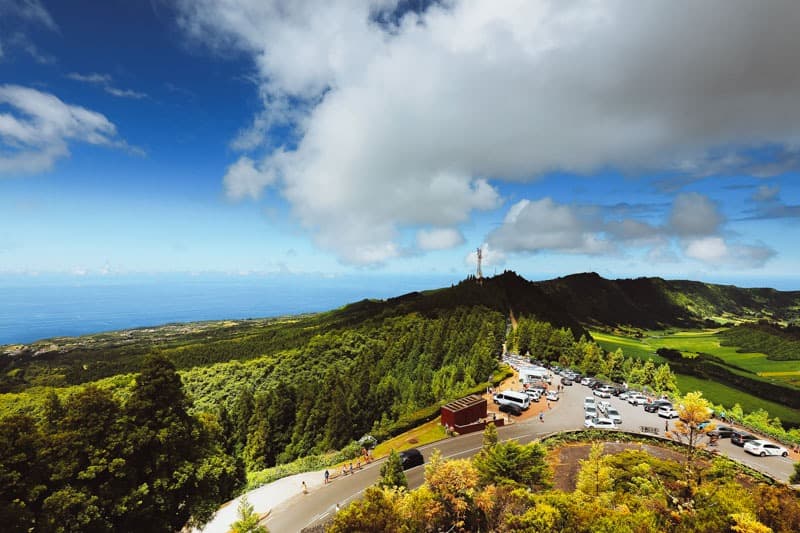 This best spot to enjoy the view of the twin lakes is the Vista do Rei. The name translates to view of the king. You can see why this hike and viewpoint get its name.
Miradouro da Boca do Inferno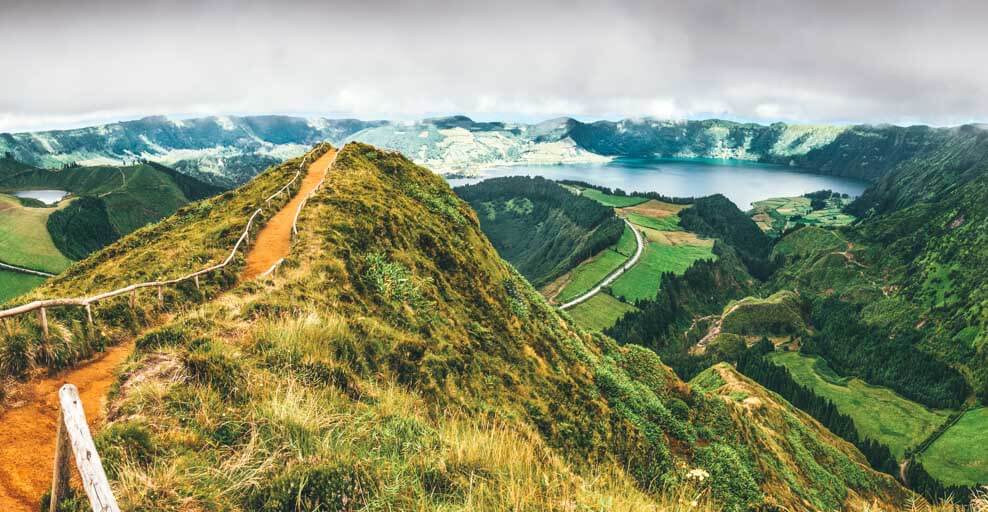 One of the most popular lookouts is the Miradouro da Boca do Inferno (This one was my personal favorite). It gives you a view of Lagoa de Santiago and Lagoa das Sete Cidades.
Where to Stay Near Sete Cidades
Sete Cidades Lake Lodge – Literally right next to the lake!
Sete Cidades Weather
You should know that the Azores weather changes rapidly and varies hugely on different parts of the islands. Just because it is sunny and beautiful in Ponta Delgada does not mean it will be sunny in Sete Cidades. The 40 minute drive changes everything.
You also shouldn't expect a clear and sunny beach destination all year round; it can be cold, gloomy and foggy – sometimes even in the middle of summer!
Sete Cidades is often covered in thick fog. My advice is to monitor the weather closely and to be flexible in your planning. It may take quite a bit of patience to see the views on a clear day.
Check the views for Sete Cidades on Camera
The good news is they have cameras set up in Sete Cidades that will give you an accurate picture of what the weather is like at the viewpoint. Make sure to check the cameras before going!