When in the Azores, (Sao Miguel Island) you should do as the locals do, and that means trying some of the traditional cuisine. Cozida Das Furnas is a sausage stew that's cooked in the ground by chefs using the natural geothermal heat.
The village of Furnas is the best place to get a taste of this delicious cozida.
Cozido das Furnas: Making Volcano-Cooked Cozido in the Azores
The chefs bury the stew in the ground and wait for Mother Nature to do her job. I didn't have any myself because of my dietary restrictions, but the smell and novelty tempted me. If you've tried some cozida stew, let us know what you think of it in the comments below!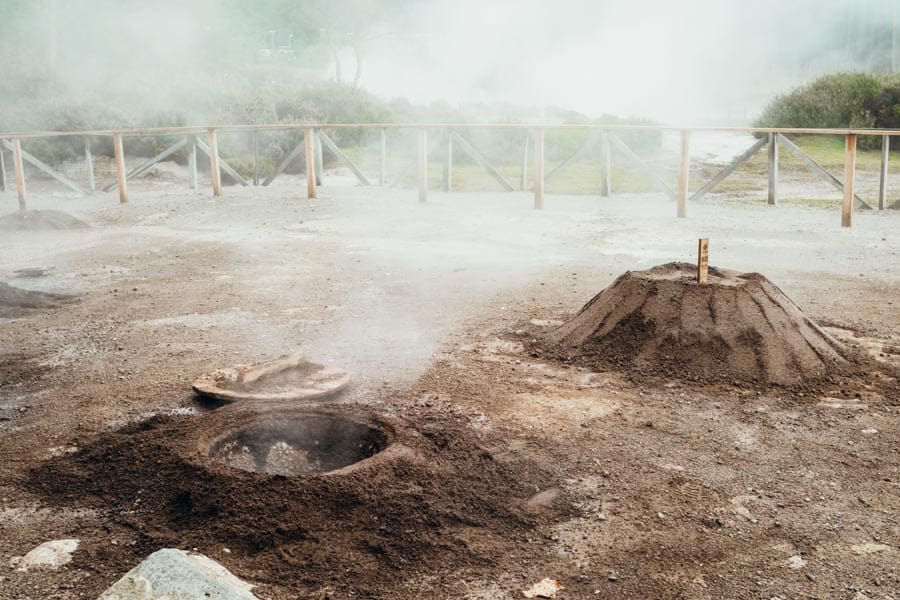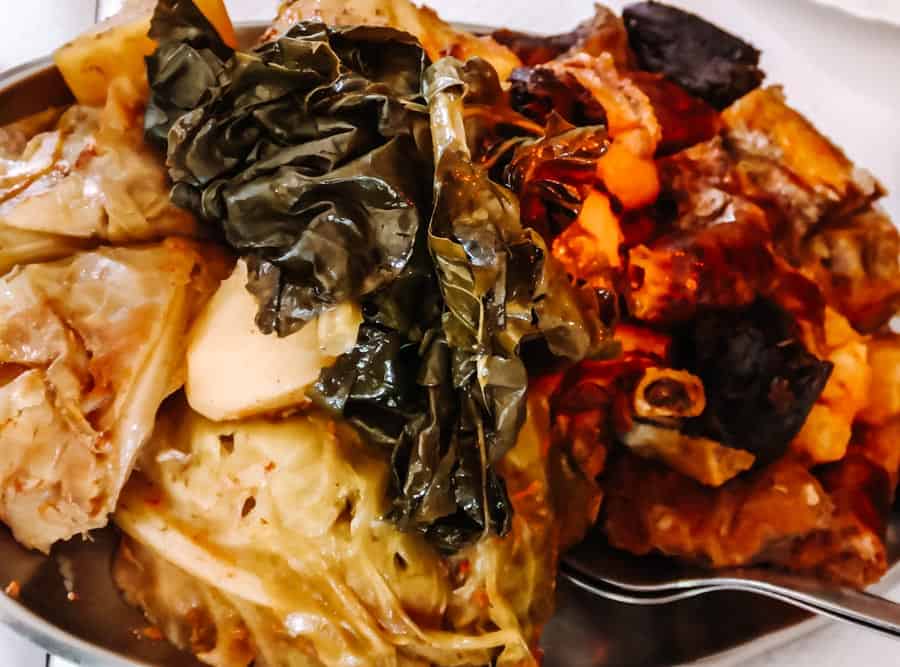 Furnas Azores: What to Expect
Furnas is a town of 1,500 on São Miguel, the largest island in the Azores. It's also in the mouth of an active volcano, because of this Furnas is best known for its volcanic activity with geothermal hot springs, mud pools and fumaroles. It is so picturesque you feel like you are living in a fairy tale town. Make sure to check out Furnas Lake while there! It is literally right next to the hot springs.
How to get to the Furnas
The town of Furnas was a 45 minute drive from where we stayed in Ponta Delgada. We stayed in the Azores Royal Garden hotel. (This is the exact hotel we stayed in and loved it! Perfect central location.)