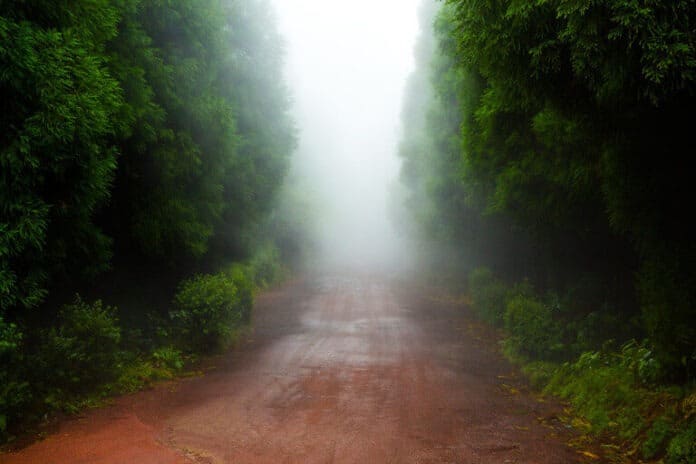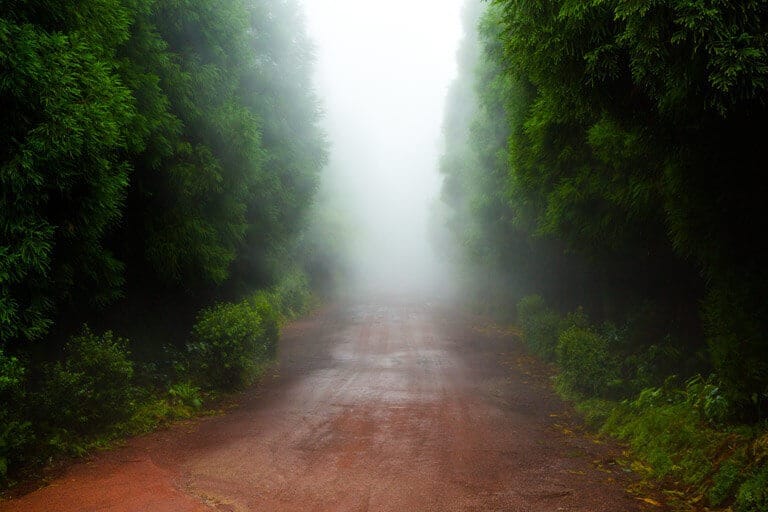 A vacation to the Azores is truly awesome, unsure why, see the top spots here. It provides a mix of European and Portuguese culture with some of the most unique geographical features on earth. Features like volcanic Azores beaches, natural thermal springs, and mountain likes dot the islands.
We're so glad we went, but we didn't have much time to plan the trip before we headed off. We had a flight change on a return trip from Europe, and instead of heading straight back to the States, we decided to detour through the Azores for four days.
7 Things You Must Know Before Going to the Azores
The last second diversion meant that we were still reading about the islands and planning what to do in Azores while we were on the plane!
Hopefully, reading this guide will help you to be more prepared than we were. Even though our trip wasn't fully planned and we learned some unexpected things, we'd still highly recommend a visit to this sensational nine-island archipelago!
Here are seven things you need to know before going to the Azores:
1. The Azores Islands Weather can be Terrible
While the peak summer season is the hottest time of the year, the Azores weather can still be cloudy and miserable when you least expect it. So, if you get a sunny day while you're there, make sure you go and do the hikes and the viewpoints immediately before the clouds obscure the incredible scenery.
Take a look at our pictures from the top of the best viewpoint on the island.
The better time to go is early in the morning as it tends to get cloudier towards the middle of the day. We still enjoyed it in the mist, but if it's really gloomy, the weather can ruin a good hike.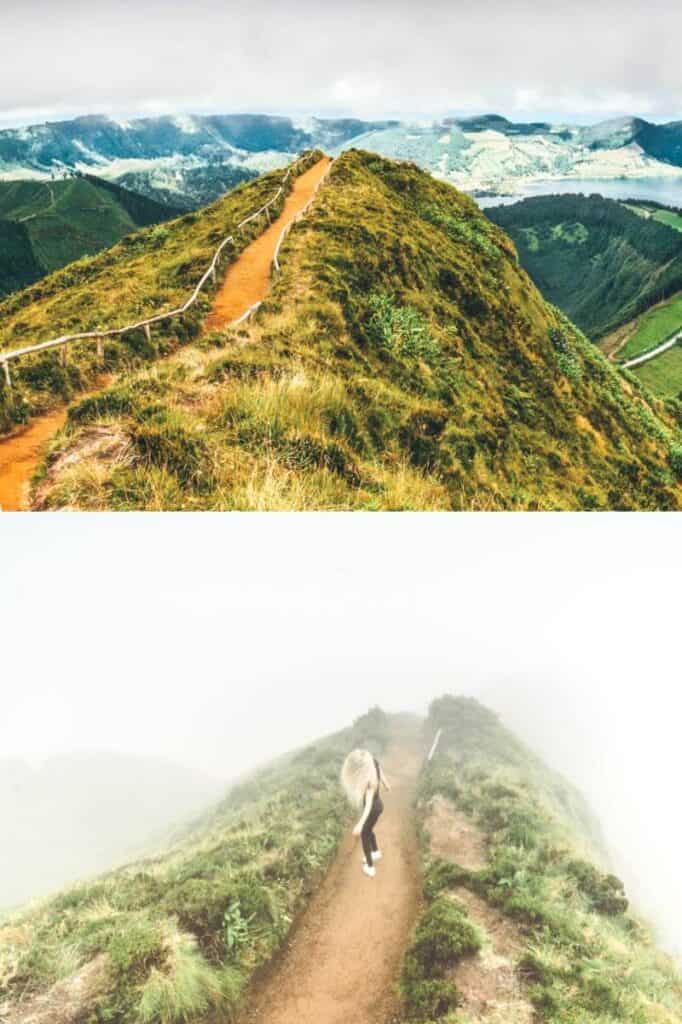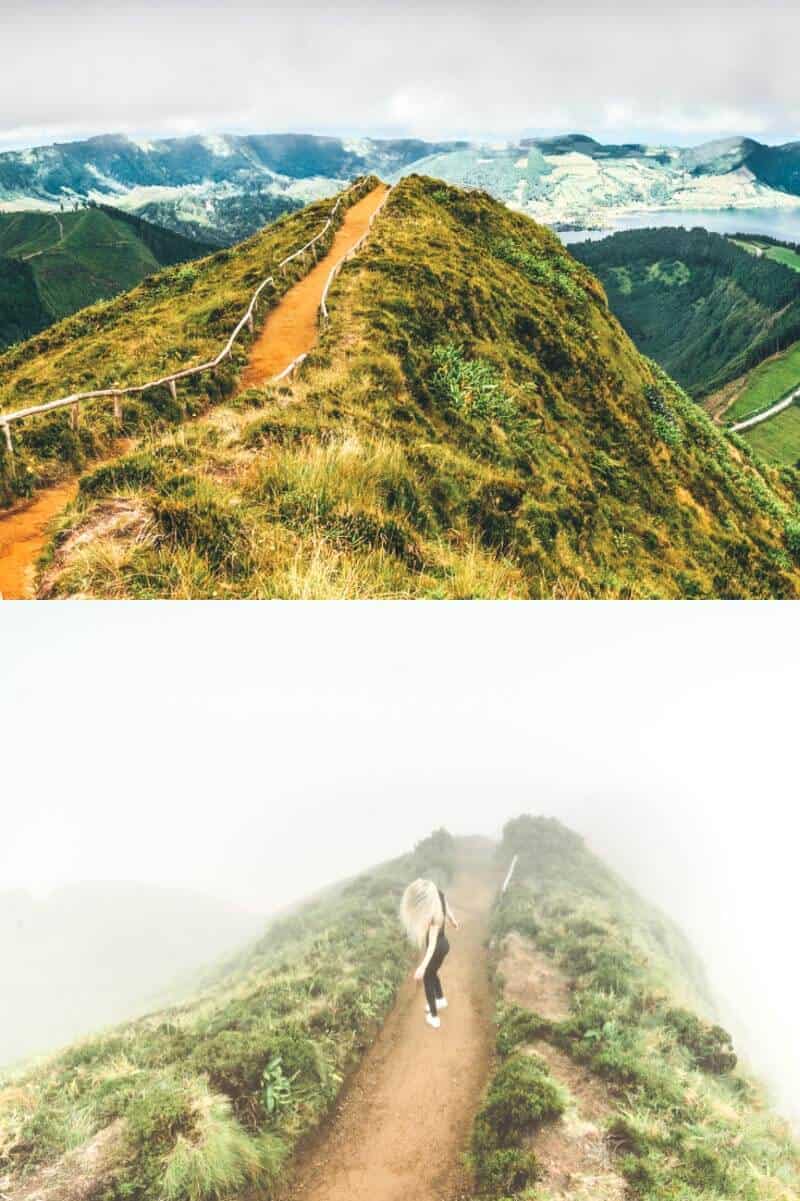 Another thing that's worth pointing out about the Azores climate is that it's not as hot as you might think – ever. Even in the peak summer season, it's not stiflingly hot, so a lack of planning can ruin an Azores vacation if all you really wanted was a tan. Read our full post on the climate in the Azores here.
Note – Scroll down to the end to see a video of just how foggy it gets here. (Basically a white out)
2. You Need to Rent a Car
Driving in the Azores is easy and rental cars are fairly cheap. There is no Uber or ride-sharing company here, as the island is too big for taxis to be practical (unless it's to and from the airport and your hotel in Ponta Delgada Azores).
While there are buses connecting the major tourist routes, they tend to be unreliable. If you'd prefer not to travel on your own, another option is to sign up for an Azores tour. There were queues of people leaving on tours from our hotel in the mornings. While it's not an island I'd want to be on a tour on, it seems that many people still do it.
We loved being able to pick and choose where to go and having all kinds of amazing places to ourselves – something you're only able to do when you have your own transportation.
We felt perfectly safe going alone, and the roads were well-maintained, albeit reasonably steep. You don't need an international driving permit; visitors can drive in the Azores with a valid U.S. driver's license.
3. They Speak Portuguese
Duh! The Azores are part of Portugal, so they do speak Portuguese. However, I don't think we met a single person there that didn't seem to speak perfect English.
I speak decent Spanish, so I frequently responded in Spanish – usually by mistake. The locals responded by shaking their head disapprovingly since it wasn't Portuguese (though they did generally understand).
That being said, they will be very appreciative if you attempt to speak Portuguese, even if you learn just a few basic words. Regardless of your language capabilities, all the locals are friendly. This might be because the Azores islands aren't overrun with tourists. Almost all of the locals were happy to see us, and we felt really welcome.
4. There Aren't That Many Flights from the United States
The hardest part about Azores holidays is getting there. Only two airlines fly out to the largest city, Ponta Delgada, on Sao Miguel from the USA.
Delta Airlines flies direct to the Azores from New York during the summer season (May to September). Azores Airlines flies direct from Boston to Azores year-round, so plan on starting your journey or connecting via these destinations.
5. High Season is June, July, August, and September
You definitely want to plan your holiday to the Azores during the high season when the weather is hottest; otherwise, you may find it's not very sunny.
Azores beaches are beautiful. There are many, but don't think of it as a beach destination where you are going to sit in the hot sun and sip drinks all day. You can do a little bit of that, but the climate of the Azores isn't always conducive. The water of the Atlantic Ocean is also rather cold.
We went in May, and it wasn't crowded at all. The weather was already starting to get better, but you shouldn't think of it only as a relaxing beach destination, as it has so much more to offer – from hikes to hot springs.
6. It's Relatively Cheap for a European Destination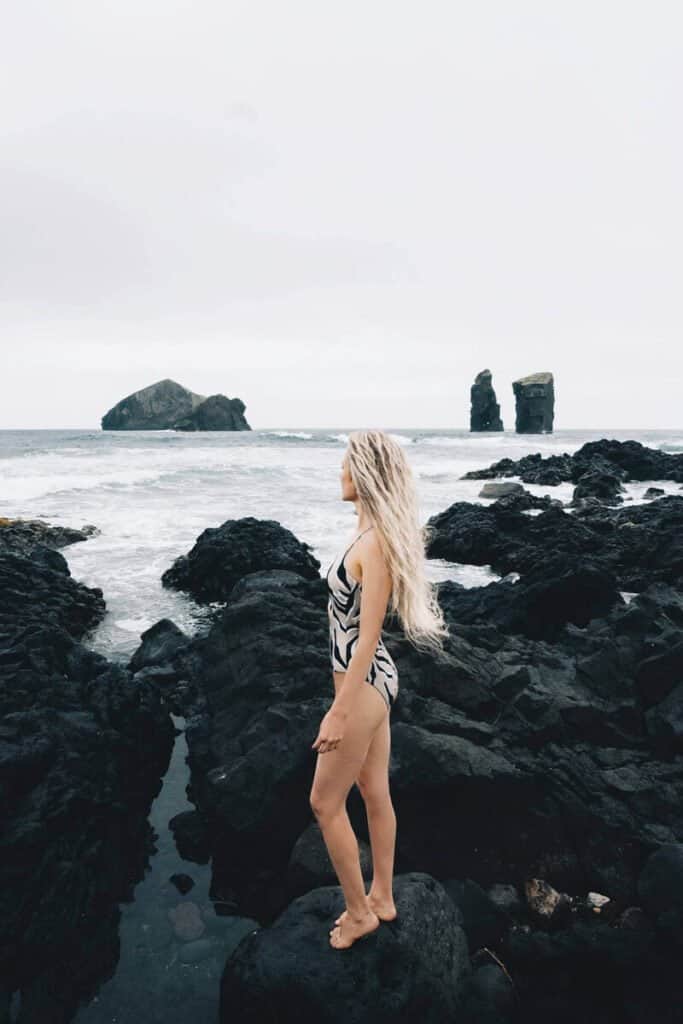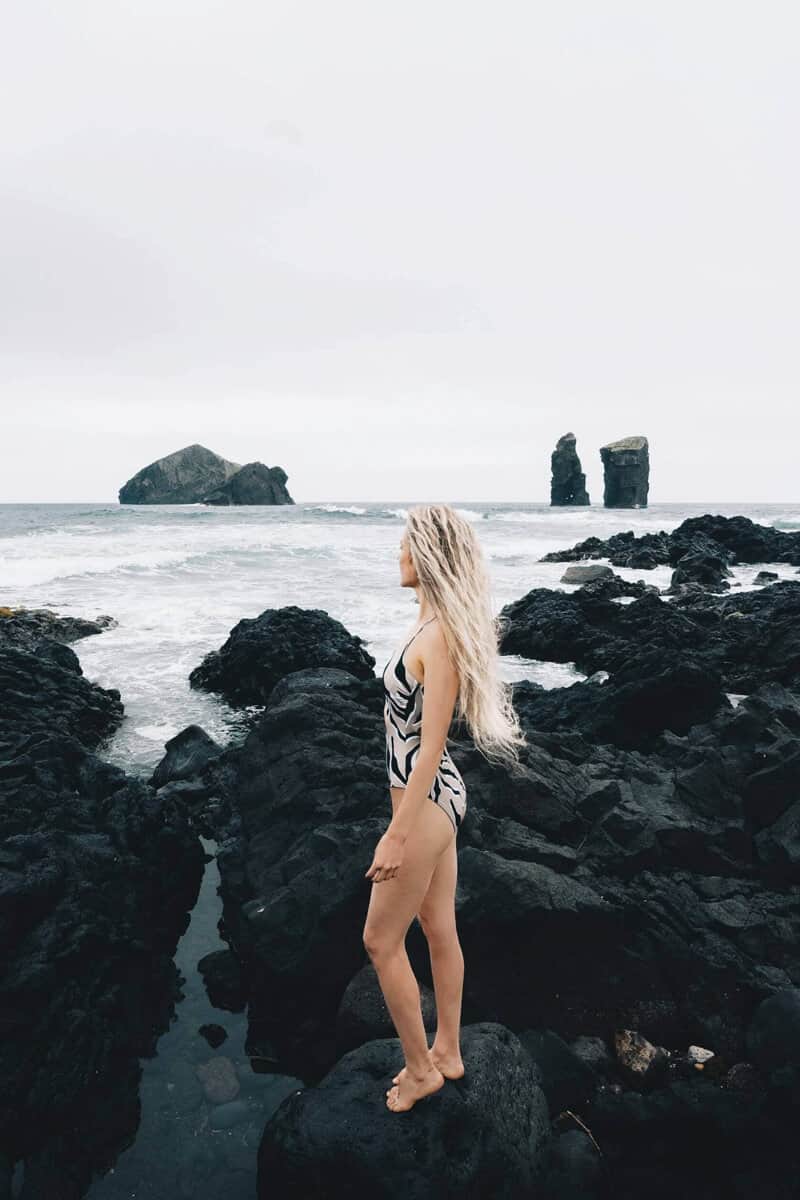 The Azores are still relatively undiscovered as a tourist destination, so it's still pretty cheap, especially outside of the peak tourist season (May to September).
We visited the Azores after a trip to France and the United Kingdom the week before, and we felt it was much more affordable. You can eat a nice meal for just $7 per person. We stayed in the Azoris Garden Hotel in Ponta Delgada, which had great restaurants and excellent service. It felt like a bargain at USD 100 a night!
7. It is Not a Party Destination
Don't plan on coming to the Azores to celebrate spring break or your bachelor party. It simply isn't that kind of destination. There's not a huge late night party scene here, so if you are looking to drink until 4 am, it's probably not the spot for you.
There are a couple of things to do in the Azores at night, but they're a lot more relaxing, such as soaking in a late-night hot spring. For more exciting nightlife, Ponta Delgada Azores is your best bet, with a marina and alfresco patios for enjoying a good meal and a beer.
With flights to the Azores from Boston year-round, it's never been easier to visit this spectacular Portuguese archipelago. Don't miss our guide on the 10 best things to do on Sao Miguel!